The 2023 FX Cruiser SVHO is the whole summer fun package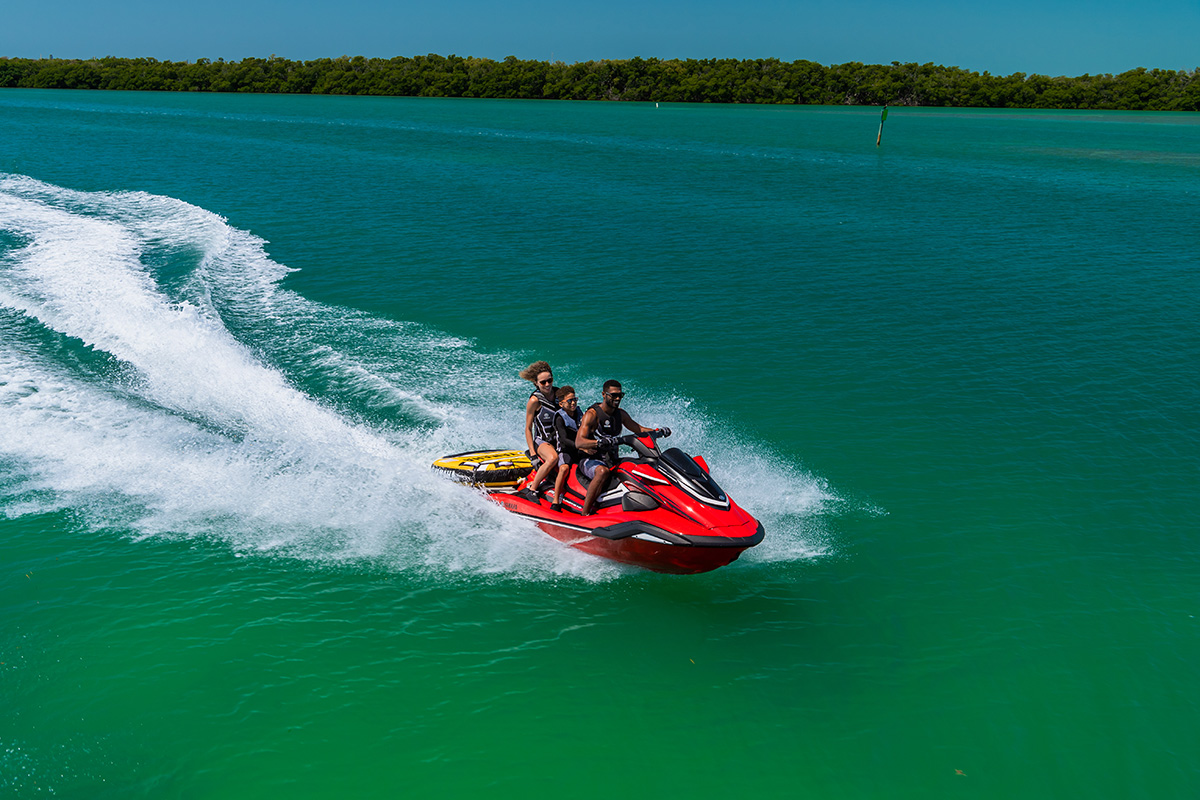 Rarely do you find a watercraft that "has it all", but Yamaha, with its 2023 FX Cruiser SVHO,  may have done just that. Designed for speed, comfort, and most importantly, reliability; riders can have fun pushing the boundaries one minute, and take a leisurely cruise the next. 
Boasting more power than any other Yamaha WaverRunner craft thus far, this vessel pushes beyond 90 km/h t hanks to Yamaha's race-proven, supercharged Super Vortex High Output marine engine. 
"There's zero maintenance on the superchargers […] they do not need to be rebuilt at 100 hours, " says Ryan Dixon of Riverside Motorsports.  "Yamaha's reliability is superior to the competitors."
The extra weight in this model helps to mitigate choppy waters while allowing the driver to smoothly handle and make turns with little effort. The model is equipped with stadium-style seating that provides up to three riders with unobstructed views ahead. On the stern, a swim platform with built-in storage and an angled reboarding step makes hopping in and out of the water a breeze. 
From the entertainment side, the 2023 FX Cruiser SVHO has loads of bells and whistles. 
"The craft includes a 7-inch colour touchscreen with phone and text notifications, and factory-installed speakers," Dixon adds. "The large, water-tight glove box comes with USB ports, and there are high back seats and cruise control for comfort and long days on the water."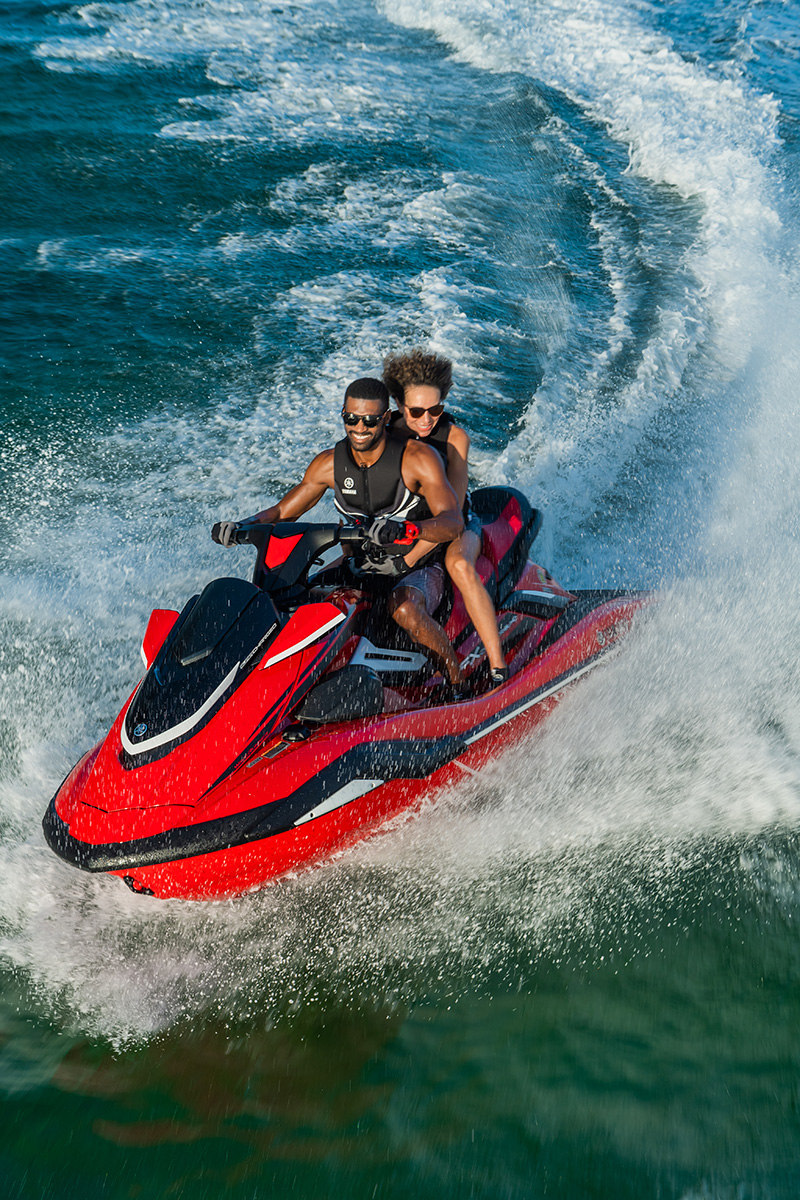 Edmonton's newest lifestyle magazine Uncovering 
the best in hidden gems around the city.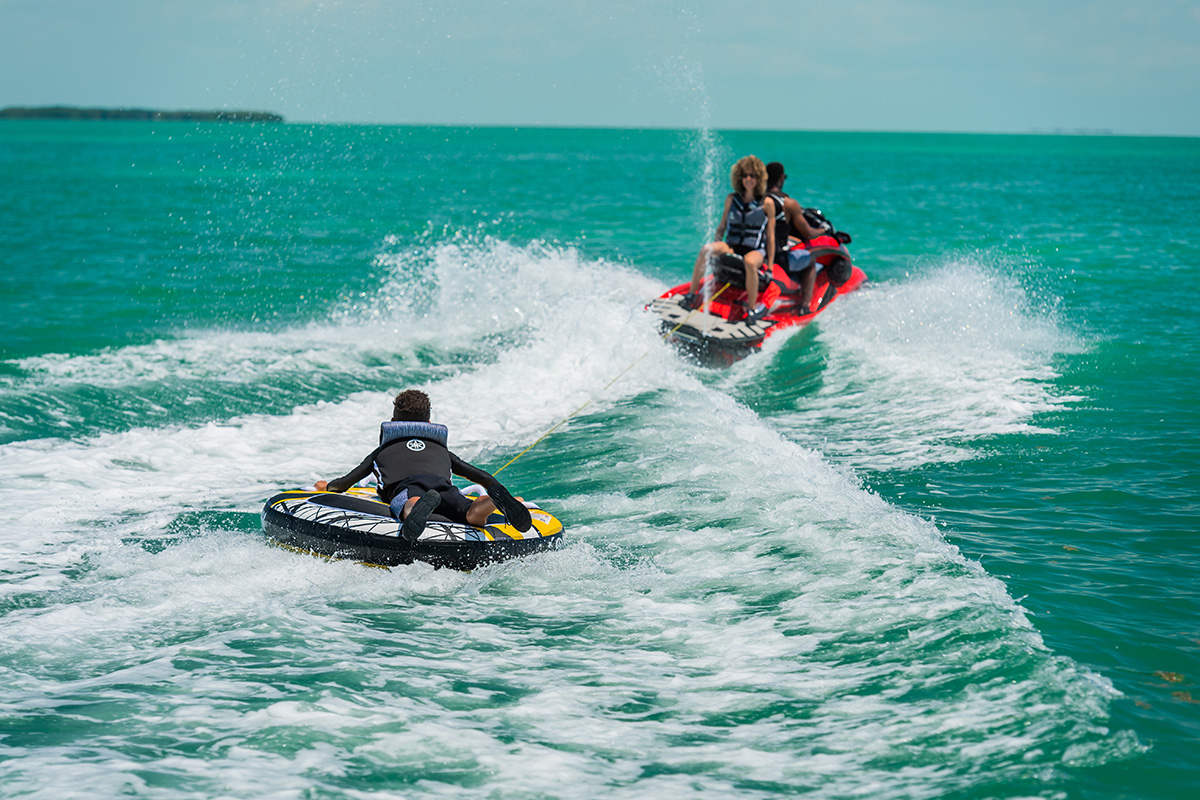 Yamahas are in high demand at Riverside Motorsports, and while Dixon and his team have sold them for decades, he says there are a couple of reasons for the rise in popularity: the number of what would be add-ons (with other brands) that come standard with these crafts, and the low cost and frequency of maintenance. With proper care, owners can expect to schedule maintenance once a year, and spend between $300 and $500. 
An added bonus is that when balmy summer days begin to shift to cooler fall weather, the 2023 FX CRUISER SVHO can easily be winterized at home with no extra costs.
When it comes to the staff of this St. Albert-based, three-generation-run business, Dixon says they're not only knowledgeable, but enthusiastic, too. 
They'll need to stay that way because summer has just begun and hot weather is in the forecast.
It's time to head to the lake. 
Places To Be
See this month's local flavours, products, and services.