Experience a Feast for the Senses with Edmonton's Largest Flower Shop
There's a crisp chill in the air which tells us that the long summer days are coming to an end and Autumn is quickly approaching. Margarita Barnas, owner and florist of Flower Affairs, is preparing to change over her customers' summer flower planters to beautiful autumn displays by adding fall elements like cattails, Chinese lanterns, pampas grass and fall leaves. Seasonal decorating is just one of many specialties at Flower Affairs, Edmonton's largest flower shop. 
With a degree in Library Science, Margarita never planned on becoming a florist. Her husband, a hopeless romantic, bought Margarita a flower shop as an anniversary present after she complained that she couldn't find decent flowers in Edmonton. 
The purchase however wasn't completely out of left field. Born and raised in Europe, flowers were a big part of Margarita's daily life, so she was underwhelmed with the poor selection of exotic and unusual varieties of flowers she liked. Margarita has had a love for floral design since she was a teenager. With her first allowance she bought an Ikebana dish and experimented with Japanese design techniques using flowers from her dad's garden. 
Flower Affairs was born in Edmonton City Center next to the old "The Bay" and "Harry Rosen" on Valentine's Day in 1998. In 2002 the store expanded to Southgate Mall and continued operating out of two locations until 2005 when the downtown location closed. In 2014 Flower Affairs moved from Southgate Mall to its present location at Spinelli Plaza on 51st Ave. next to the Italian Centre South.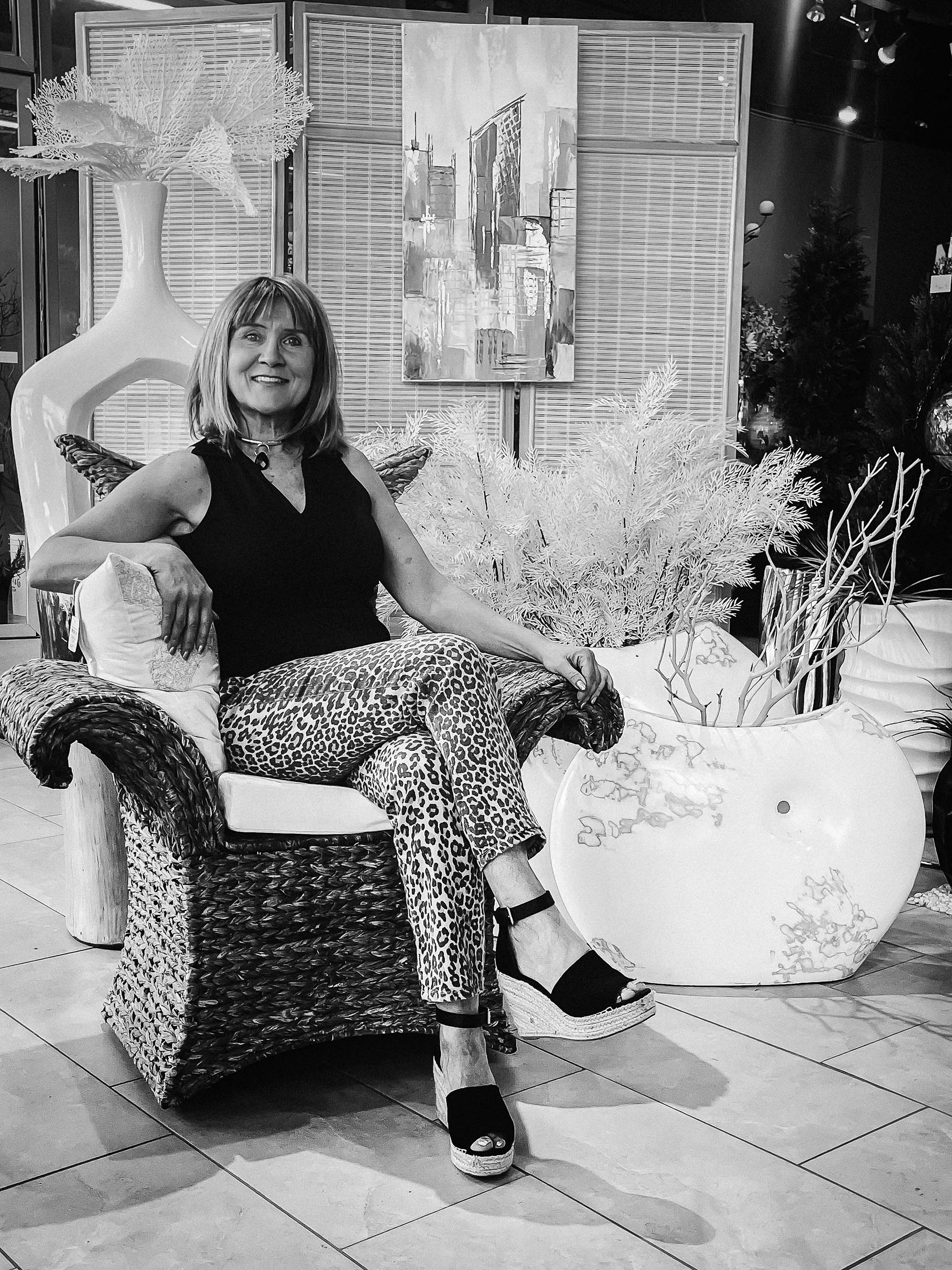 Flower Affairs Owner, Margarita Barnas

Edmonton's newest lifestyle magazine Uncovering 
the best in hidden gems around the city.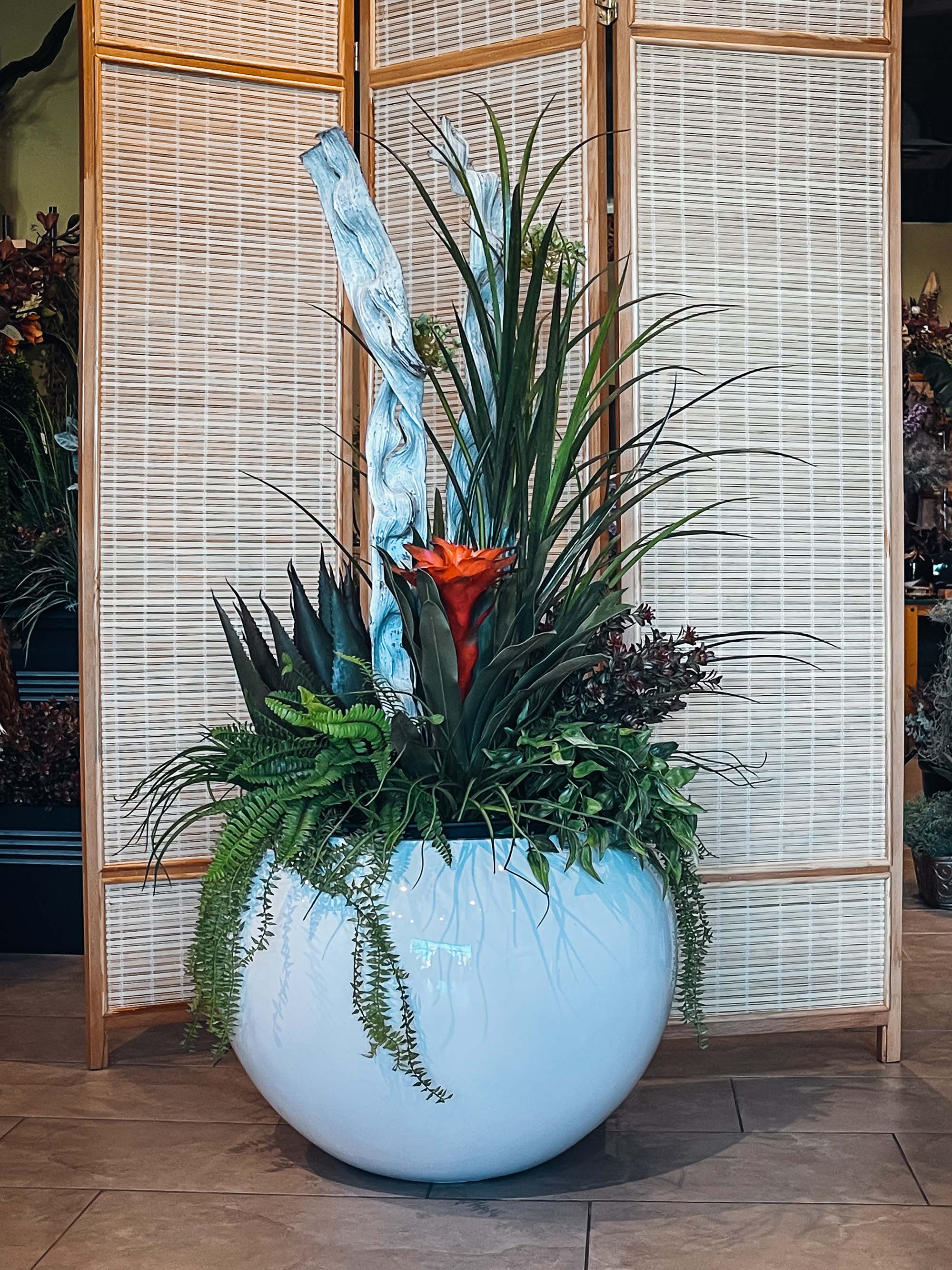 Over the past several years Flower Affairs has perfected floral design with artificial flowers and has expanded to outdoor planter design as well as artificial wedding design. Flower Affairs artificial arrangements have especially been gaining popularity over the past couple of years with online weddings during the recent pandemic. They have since received orders from all over the world, including Europe.
Flower Affairs has also been responsible for local home floral design, show homes, events and most recently was approached by Disney to design a large amount of florals for a movie scene presently being filmed in Alberta. Between sourcing and shipping the products during the pandemic and creating a large set of life-like plants, designing a movie set for the magical world of Disney during a pandemic has proved to be Margarita's biggest challenge to date. She looks forward to more challenges in the future as she continues to run the store as a design studio, where everything is custom made to fit her clients specific needs.
If you're looking for a stunning arrangement that never wilts, Flower Affairs offers both real flower arrangements and artificial arrangements that look curiously real.
Over time, Margarita began to see a bigger picture. Floral design became not just a pretty vase, but a part of decorating an entire space and telling a beautiful story. That is how Flower Affairs changed from a flower shop to a home decor studio.
Fascinated by nature, Margarita finds her design inspiration everywhere she goes.  From the flowers on her bike rides, to the arrangements in her hotel lobbies when she goes on vacation. She is constantly keeping her eyes open for new ideas.
As a European, Margarita used to turn her nose up to artificial flowers. She eventually realized that in our Canadian climate, fresh flowers are more of a luxury and sometimes even a rarity. She began to see a need for permanent arrangements, providing of course that the quality of the artificial botanicals is outstanding. Margarita likes to confuse her customers, introducing them to a product that they have a hard time believing is not real.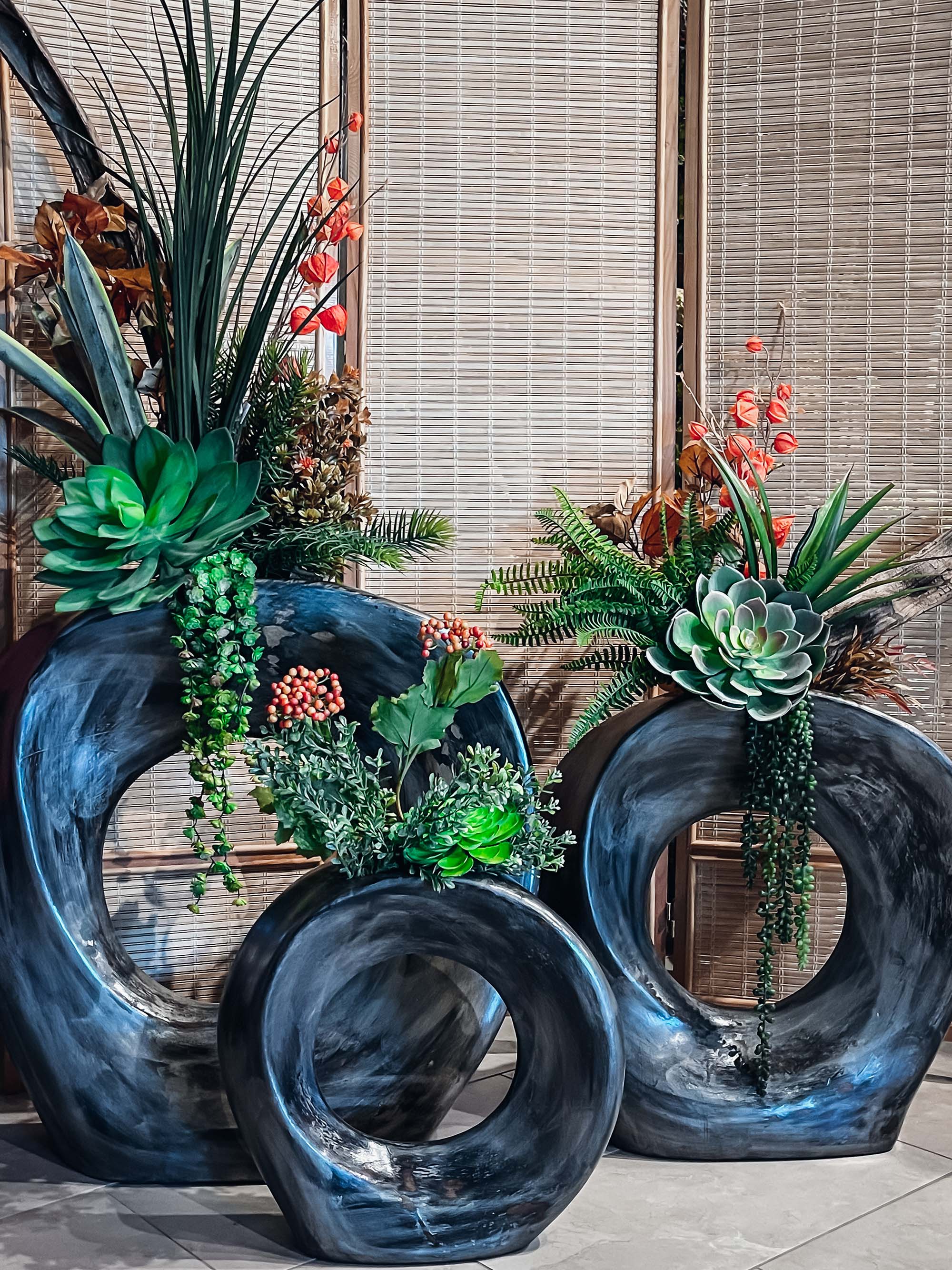 Places To Be
See this month's local flavours, products, and services.