A Family Friendly Way to Honor Indigenous Culture.
Events might still be taking a step back this year at Enoch Cree Nation, but tradition doesn't. The most recent powwow was held in 2019 and memories of that celebration remain fresh for Rocky Morin, Manager for maskêkosihk nêhiyawêwin.
Morin describes the powwow as a sacred ceremony that heals those who attend through the beat of the drums, the songs, and the dances. This is one of the "best ways to experience Indigenous culture," Morin explains, noting the powwow is also seen as a celebration of life. This celebration brings people from "across Turtle Island" together to make and renew friendships.
Everyone in the family is welcome to a powwow. While it isn't taking place this year, there is next year and Enoch's annual event is always scheduled for the second weekend in July.
The Enoch Powwow Committee are the creatives behind the planning as preparation of the event. Morin explains that their tireless work brings together one of the "premier powwow celebrations in Western Canada." The committee includes powwow professionals like the Masters of Ceremony, Arena Directors, Host Drums, and Head Judges.

Edmonton's newest lifestyle magazine Uncovering 
the best in hidden gems around the city.
The Master of Ceremony (MC) is the voice of the powwow, an experienced person who helps everything run smoothly and keeps people entertained and engaged. Morin says the MCs are essential to the celebrations and communicate their knowledge and expertise to the powwow. The list of skilled MCs from Enoch's recent powwows include: Elmer Rattlesnake from Mountain Cree Camp, Hal Eageltail from Tsuu T'ina Nation, Earl Wood from Saddle Lake Cree Nation, and the late, great Jason Goodstriker from the Kainai Nation. Morin says that these MCs brought so much energy to the microphone, they kept "the powwow rocking!"
Arena Directors act like the guides to the powwow, ensuring the flow, the schedule, and all functions are followed. "Some of [Enoch's] regular Arena Directors include: George Desjarlais from Frog Lake First Nation, Bryce Morin from Enoch, Dale Alexis Jr from Enoch/ Alexis and yours truly, Rocky Morin from Enoch." While managing the logistics of the powwow, the Arena Directors must also observe all ceremonial protocols and work closely with the Elders.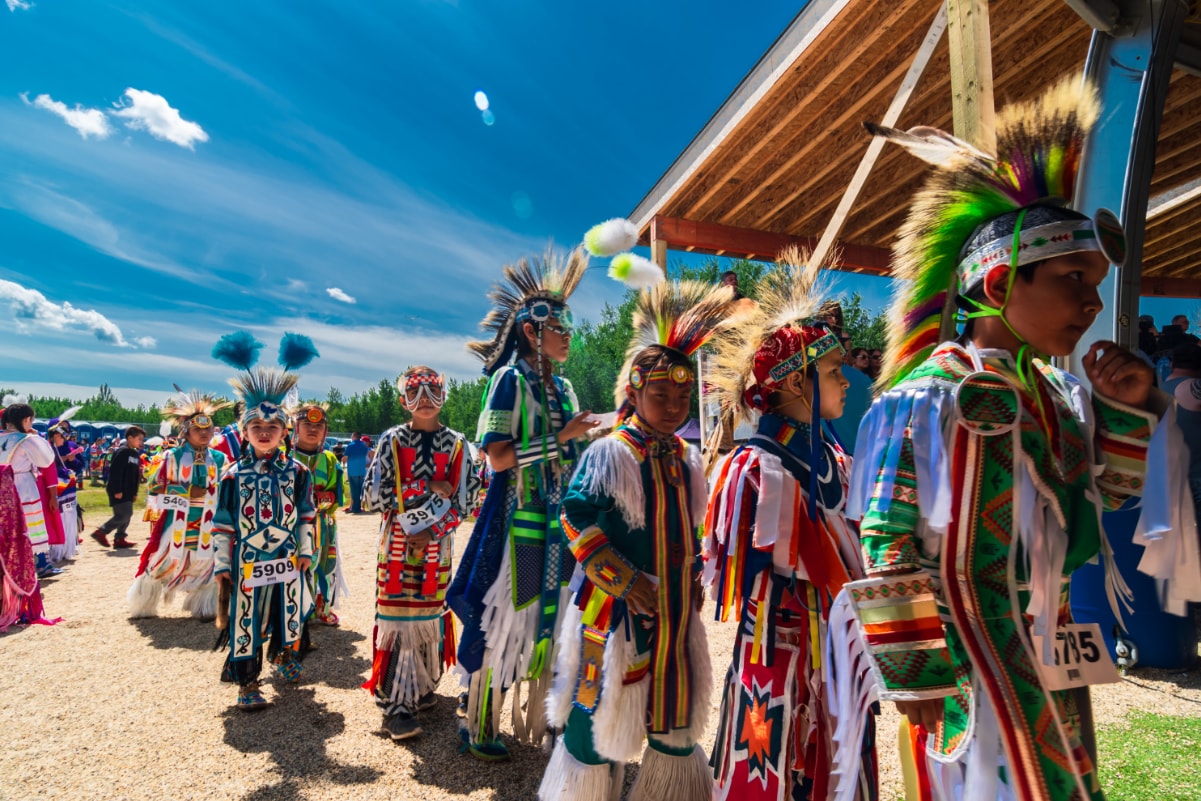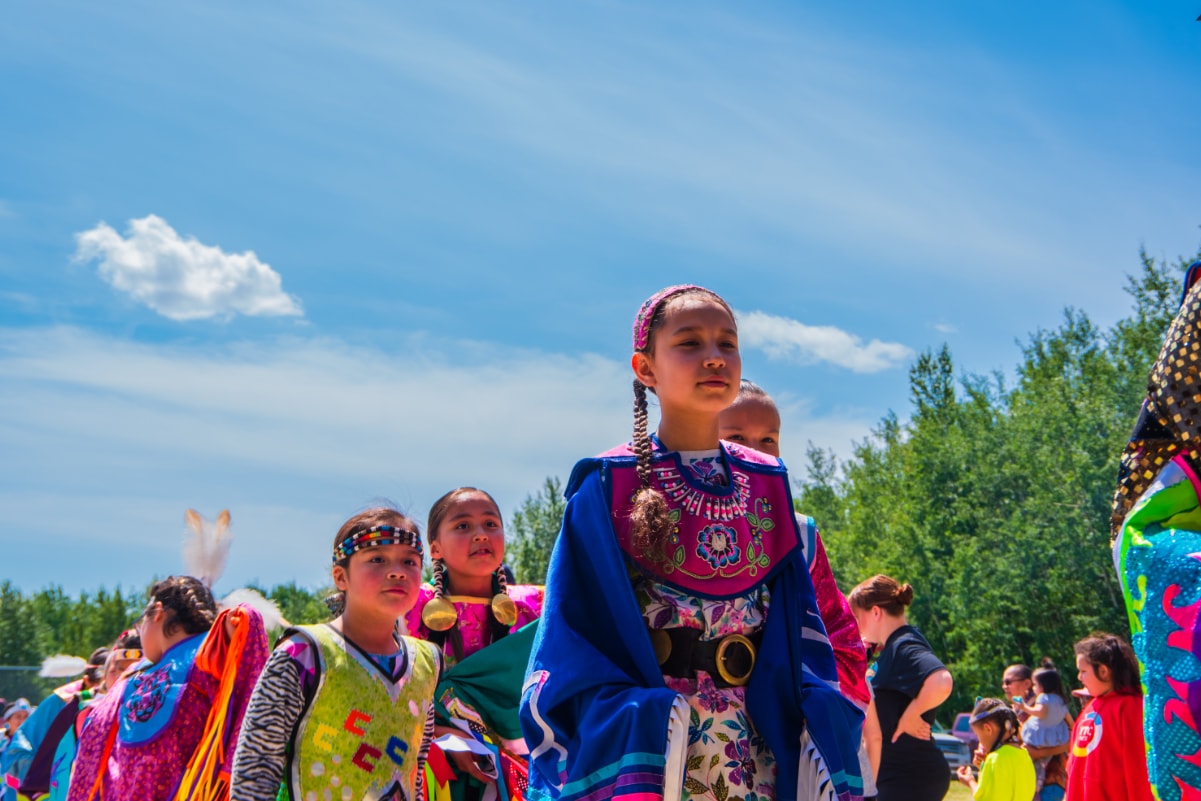 A Family Friendly Way to Honor Indigenous Culture.

Edmonton's newest lifestyle magazine Uncovering 
the best in hidden gems around the city.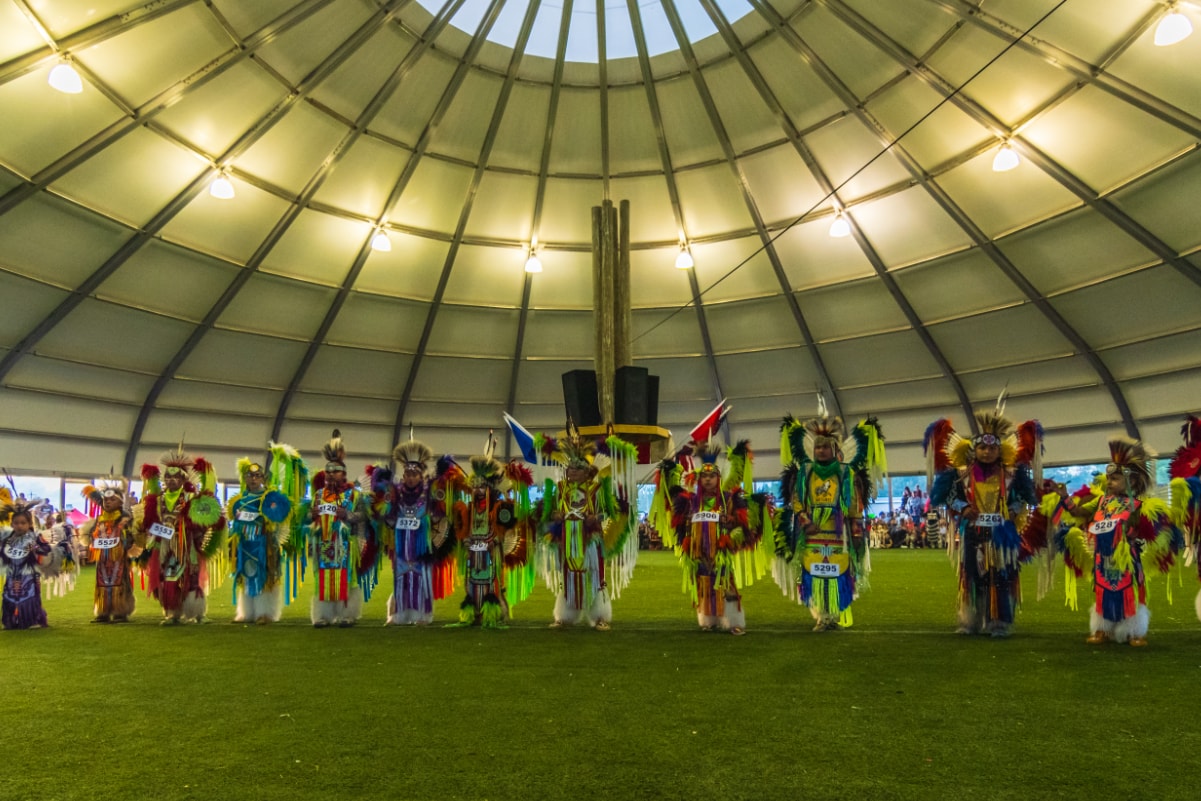 Morin suggests to keep an eye on the Enoch Cree Nation website as once events are able to resume, they will be ready! Who wouldn't want to join a powwow and hear the "wicked deadly drum groups" like Walking Buffalo from Big River SK, Poundmaker from Poundmaker SK, Bullhorn from Kainai AB, Battle Hill from North Battleford SK, Mountain Soul from Mountain Cree Camp AB, Wildhorse from North Battleford SK, Young Bear from Mandaree ND, Northern Cree from Saddle Lake AB, Midnite Express from Twin Cities MN, and Youngbird from Pawnee OK?
Besides the ceremonial powwow, Enoch Cree Nation is involved in entrepreneurship (River Cree Resort and Casino for example), economic development, and is currently working on an Indigenous Tourism Initiative. Morin describes Enoch as a "proud and vibrant First Nations community" that welcomes all. Enoch strives to strengthen community relationships "through meaningful reconcili-action."
As Morin eloquently explains, "we all breathe the same air and need clean water to sustain life." We all have a part to play and together we can deepen our awareness and celebrate Indigenous history and culture.
Places To Be
See this month's local flavours, products, and services.