Remembering Benny and building a legacy in his name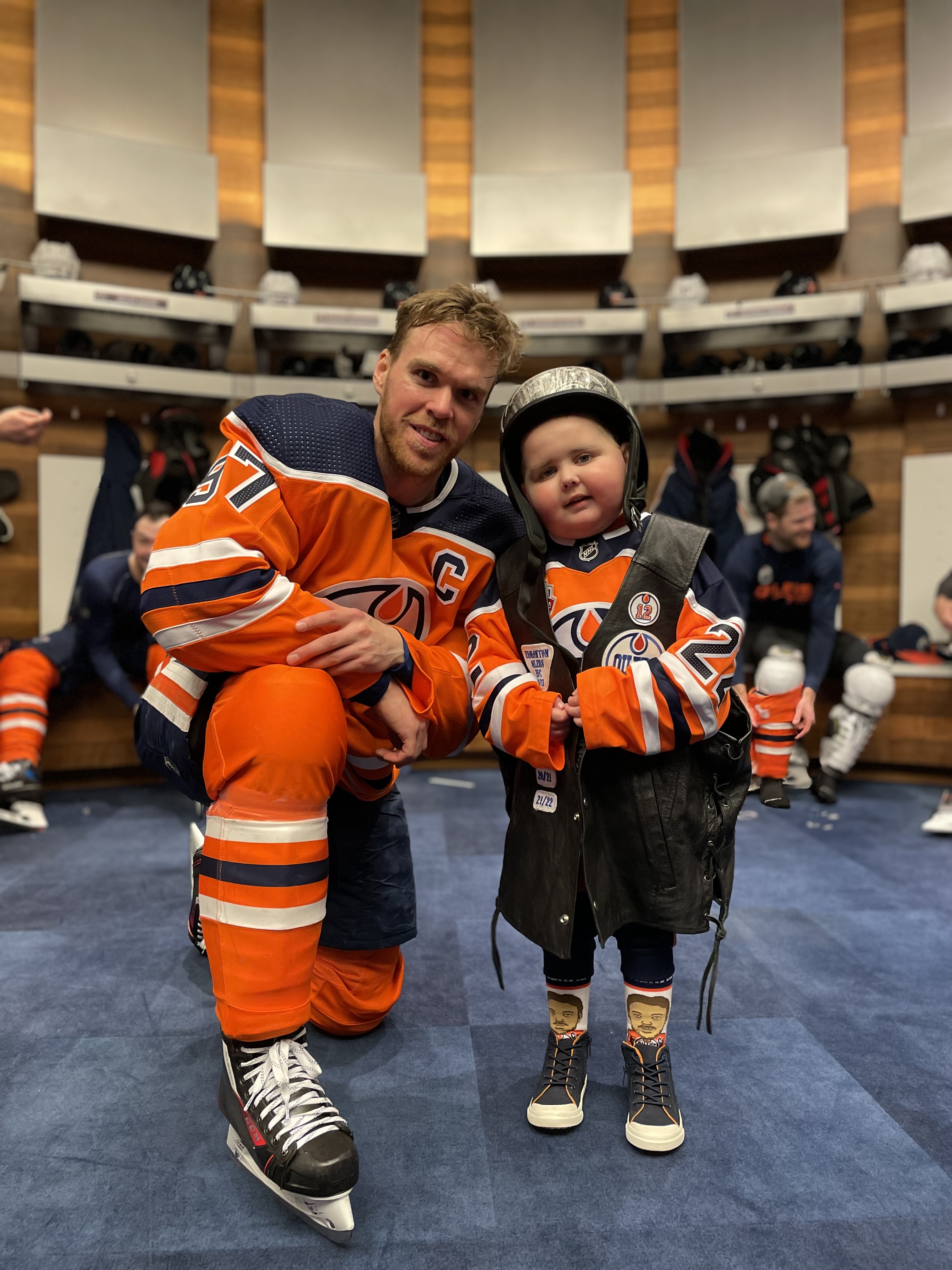 Occasionally, we all have a moment when we think about one important question: "How will I be remembered?" It's a question that could be a guide for one's life; it can truly determine your actions, choices, your values, and everything you stand for.
For Lea and Mike Stelter, that question can be answered without thinking twice. Their purpose is called the Ben Stelter Fund, named after their son Ben. Benny, as they like to call him, passed away last year after battling glioblastoma, a form of aggressive brain cancer. He fought like a real hero, never losing his smile, his enthusiasm, and his love for the Edmonton Oilers.
How can someone at such a young age be so kind, so focused on making others feel special, and want to bring joy to everyone he meets? His mother Lea explains that this was just the personality of this wonderful boy. From extensive chemo treatments to surgeries and other difficult moments he had to face, Benny kept his positive attitude and wanted to bring joy and happiness to everyone around. One of the things that gave him joy was his favourite hockey team, the Edmonton Oilers.
When the Oilers first heard about Ben, they brought him in for a special experience and to meet the team, and slowly, they became family. It all started at his fifth birthday party; there was a car parade, and one of the cars was driven by Ashif Mawji, with decals of Connor McDavid, Leon Draisaitl and Mike Smith's faces. Ben took photos by the car, and he and Ashif instantly became friends. After Ben's second surgery, Ashif reached out to the Stelter family and asked if Ben would like to meet Connor McDavid. Of course, Ben was delighted at the mention of this, and shortly afterwards, there was a get-together organized at Ashif's home. Ben was not shy; he screamed "Connor" and jumped on him, and that's when this remarkable friendship was born.

Edmonton's newest lifestyle magazine Uncovering 
the best in hidden gems around the city.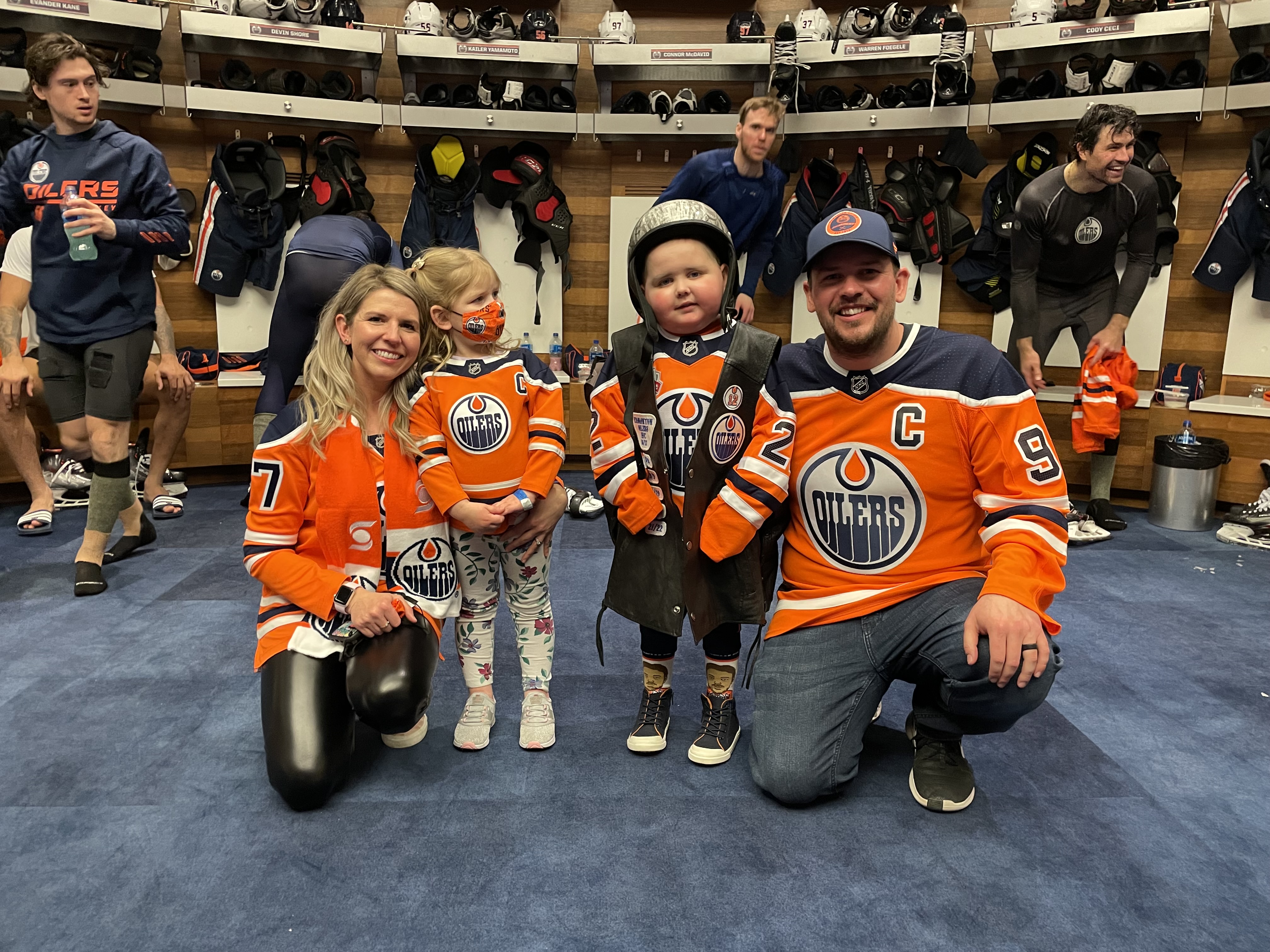 All these magical experiences made him a happy boy. In the middle of a harsh battle, he had so much to look forward to, and it helped the whole family. The relationship with the Oilers truly made his time; he was on the ice with his favourite hockey players who embraced and accepted Ben as one of their own. Edmontonians were watching this and cheering for their team even harder, seeing the tremendous efforts by both Ben and the Oilers. Seeing Ben's smiling face in the crowd became a trademark of the Oilers last season, and people recognized him as one of the team members.
After Ben passed, the family wanted to create a fund that will help kids going through the same problems: glioblastoma and brain tumors. It started as a simple idea to give gift cards, a small toy or a short trip to Canmore; then Ben's father Mike, and Ashif Mawji started planning a real legacy for Ben. Ashif wanted to use his connections with the community to grow the fund, and focus on things that have a significant impact. And that's how the four pillars of the Ben Stelter Fund were developed: medical equipment, magical experiences, outcome based research and venture philanthropy.
Places To Be
See this month's local flavours, products, and services.