Creating world class spirits and leaving a legacy
Just a short 20-minute drive west of Edmonton is a brand-new distillery that is taking Edmonton by storm. Their Tempest Gin is outselling not just other gins but all spirits in the Edmonton market and beyond. On the corner of Highway 16/Highway 770, on a 110-acre parcel of land, looms a large black structure called Anohka, which means "uncommon, extraordinary, wonderful, rare or strange" in Sanskrit; something they are trying to achieve with all they make.
Spearheading the operation is Gurpreet Ranu, owner, founder, former lawyer, scientist, and master distiller. It seems Ranu was born for this, having an entrepreneurial spirit  and following in his parents' footsteps of starting their own business. After 10 years of being a litigation lawyer, Ranu wanted a change. With a love of spirits, he started making them, while taking the online Master of Science in Brewing and Distilling program at Watt University in Scotland.
So why is Tempest so popular? Ranu wanted a classic London style of gin, but with the volume "turned up to 11." Tempest is named appropriately as it "creates a storm in your mouth." At Anohka, they are deliberate in the recipe process and use many botanicals, but in much larger quantities than most.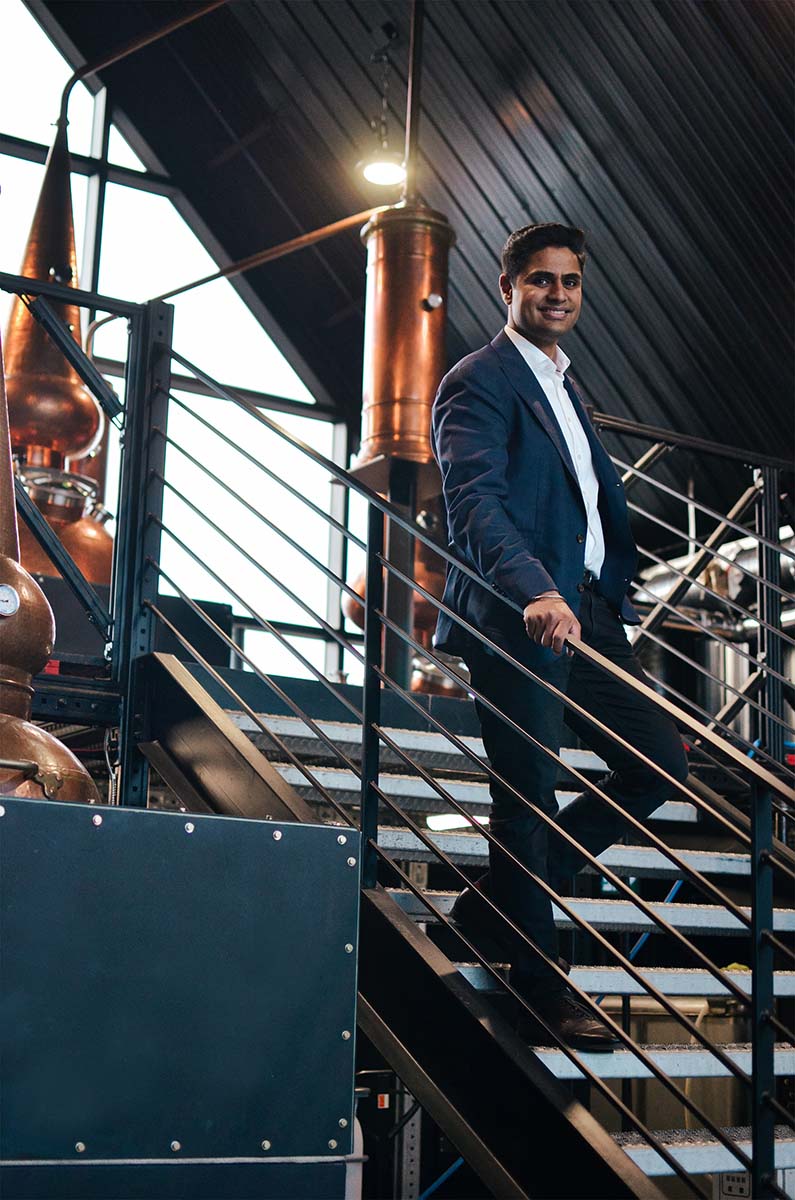 Edmonton's newest lifestyle magazine Uncovering 
the best in hidden gems around the city.
Sourcing the best, his flavour library consists of 55 botanicals distilled separately, to discover how they change at different stages of the distilling process. This allowed them to find the ones with the biggest, boldest flavours. Unlike many gins whose recipes are a secret, Ranu has nothing to hide. Instead of taking out the oils created by the botanicals in the distillation process, they are left in the finished product. This creates an interesting phenomenon known as louching – when a clear spirit suddenly turns cloudy, or opaque when in contact with another liquid. This is completely normal, and oddly enough, greatly accepted by every consumer who experiences the gin. It's a skill to get the balance just right, and as of this writing, they were working on a second release gin, with a new set of botanicals. It arrives on the market before the end of June.
However, where the real passion lies for Ranu is his quest to make a world class whisky. He always wondered why Scotland could make a world class product with 80% of their production based on barley that WE grow here in Canada. All the malt he uses is sourced right here in Alix, Alberta, which incidentally, is one of the largest malting plants in the world. All barley is harvested from farmers within 500 km. That's about as local as you can get! On site is a (beyond) state of the art hammer mill and mash filter. This system allows for quicker conversion to alcohol, uses less energy and water, is faster and gives better flavour extraction. Energy savings is extremely important to the distillery, especially when on a well system. Ranu will tell you that Anohka is the most sophisticated craft distillery in North America. That's worth bragging about.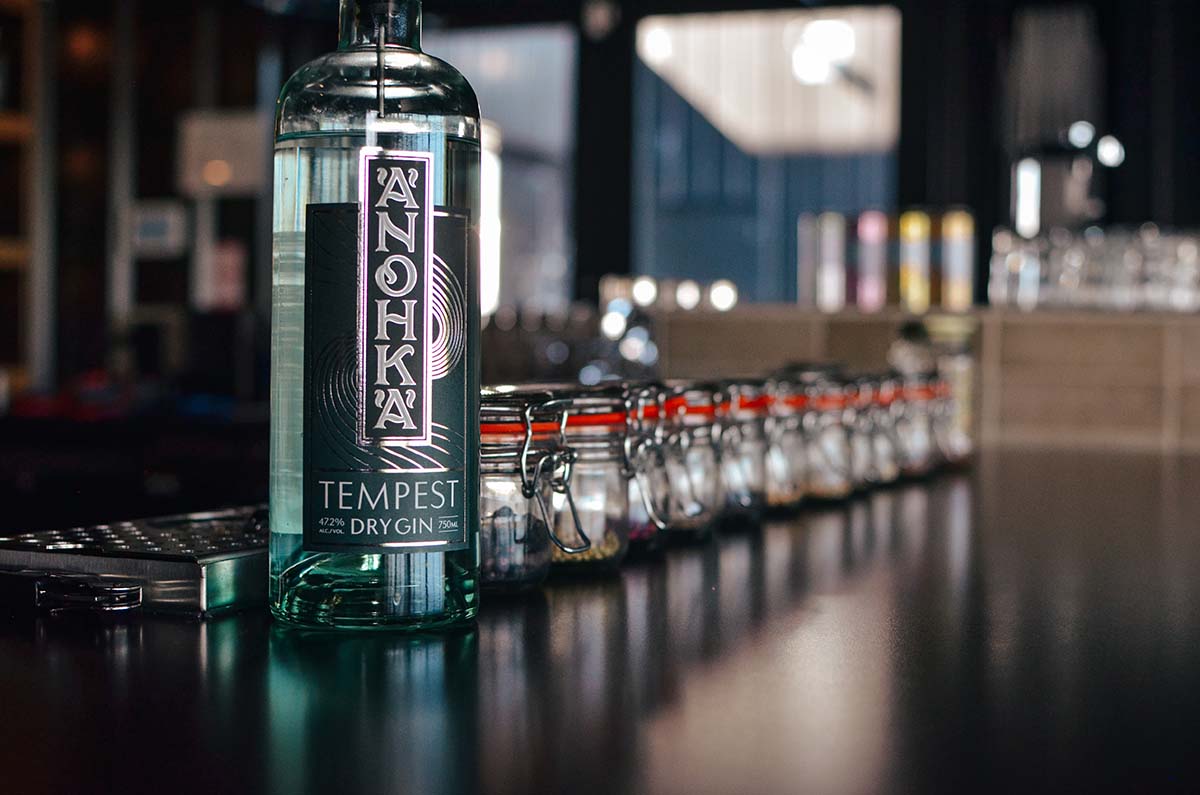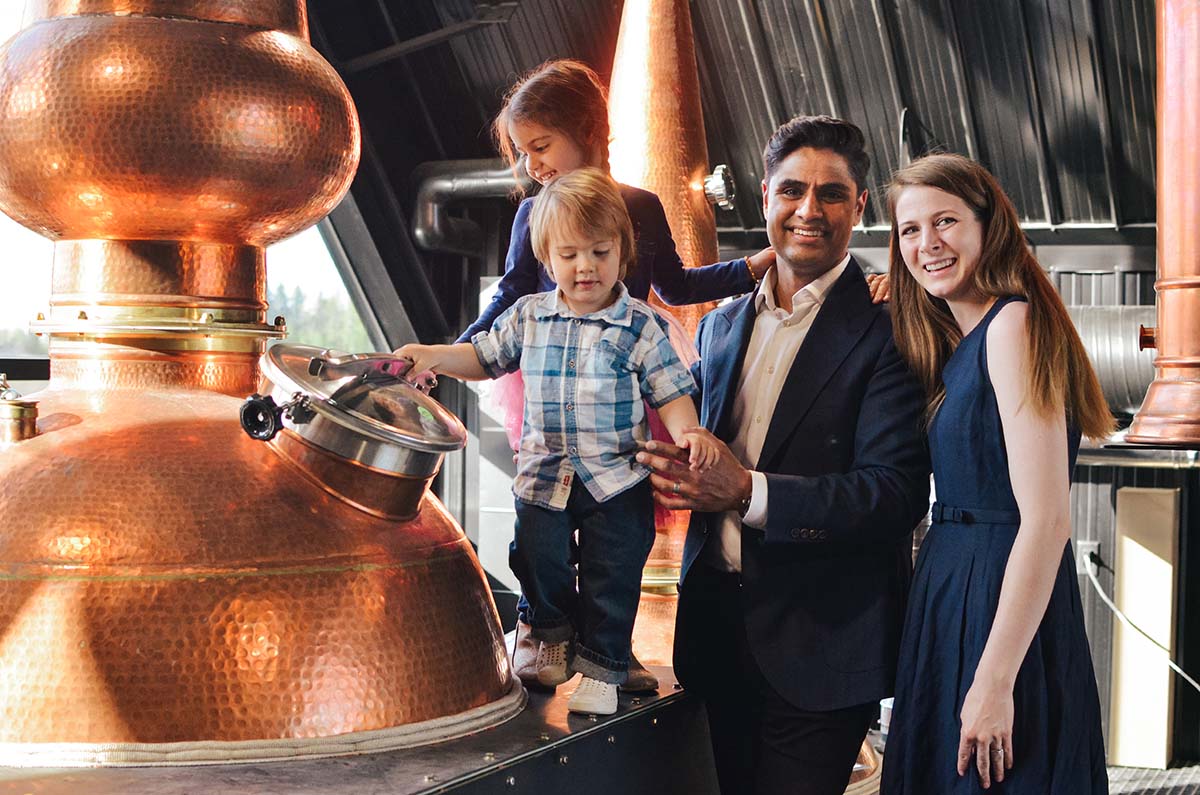 Speaking of bragging rights, Ranu's Single Malt new make spirit (the first stage in a spirit's journey to becoming a whisky), received the highest mark in the world – 96 points – at the IWSC earlier this year. The Tempest gin received the Best Canadian London dry gin award at the World Gin awards. With much to celebrate, Anohka has a bright future indeed. Visit their beautiful facility for a handcrafted cocktail and a snack or light meal!