Three Spiced Rums For Summer Cocktails
The 
origin of spiced rum is unknown; however, it was thought that Islanders (meaning Islands of the Caribbean where most rum is made) have been adding spices to rum for centuries. The original purpose of adding spices was to cool new make rum and make it more palatable, likewise for medicinal purposes. It wasn't until the Captain Morgan brand put spiced rum on the international stage that it became popular. Like gin, white or dark rum that has been flavoured with natural herbs and spices creates spiced rum. Spices are added either during the distillation process, or afterwards. The spices are generally derived from seeds, roots, dried fruits, barks, or leaves. Typical flavours are baking spices, star anise, cardamom, orange peel, ginger, and pepper. It's important to note that spiced rum doesn't mean the spirit has to be "spicy", but rather, the flavours coming through to enhance the molasses and sugar cane from which rum itself is made. Spiced rums can also use fruit such as pineapple, mango, citrus, and coconut, which will add the fruity nuances; however, the spices must always dominate. High quality spiced rums always use natural flavours as opposed to just aromas or sweeteners.

Edmonton's newest lifestyle magazine Uncovering 
the best in hidden gems around the city.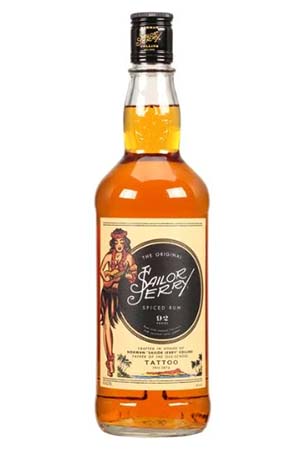 Sailor Jerry Spiced Rum
Likely one of the most popular names in spiced rum today, this was crafted in honour of Norman 'Sailor Jerry' Collins, father of the "old-school" tattoo. He spent his time on the island of Hawaii, tattooing WWII soldiers before they headed off to war. Blended in the USA with only the finest Caribbean rum and natural spices, try Sailor Jerry Spiced Rum in the classic Daiquiri, which typically uses white rum. Using this spiced rum will enhance the flavour dramatically.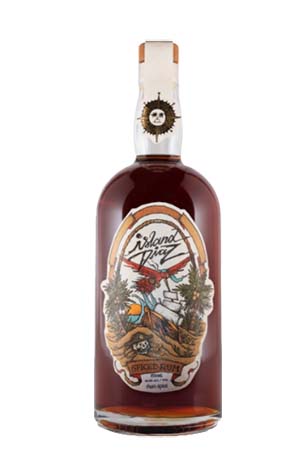 Nickel 9 Island Diaz Spiced Rum
This Canadian distillery located in Toronto imports raw rum, adds the spices, and ages it right here in Canada. This rum will perhaps remind you a lot of "Christmas" with its highly aromatic spices. Loads of cinnamon, clove, sarsaparilla, coconut, and vanilla. Try Nickel 9 Island Diaz Spiced Rum on the rocks or with a ginger beer for a Dark 'N' Stormy. Keep this rum around for the cooler weather and use in a Hot Buttered Rum.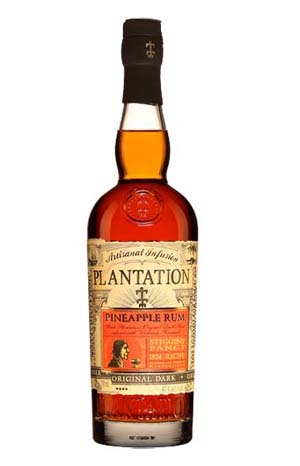 Plantation Pineapple Rum
Plantation Distillery is a collection of some of the finest rums in the Caribbean, with the founder being schooled in Cognac. If you were given a pineapple while visiting an Islander's home, it was a symbol of welcome and hospitality. The rum is made with pineapple rinds infused in the white rum, while the fruit itself is infused in the dark rum. Distilled again, then blended to create a rich and delicious pineapple bouquet accented by smoky and clove notes, the extra kick of pineapple will surely enhance a piña colada!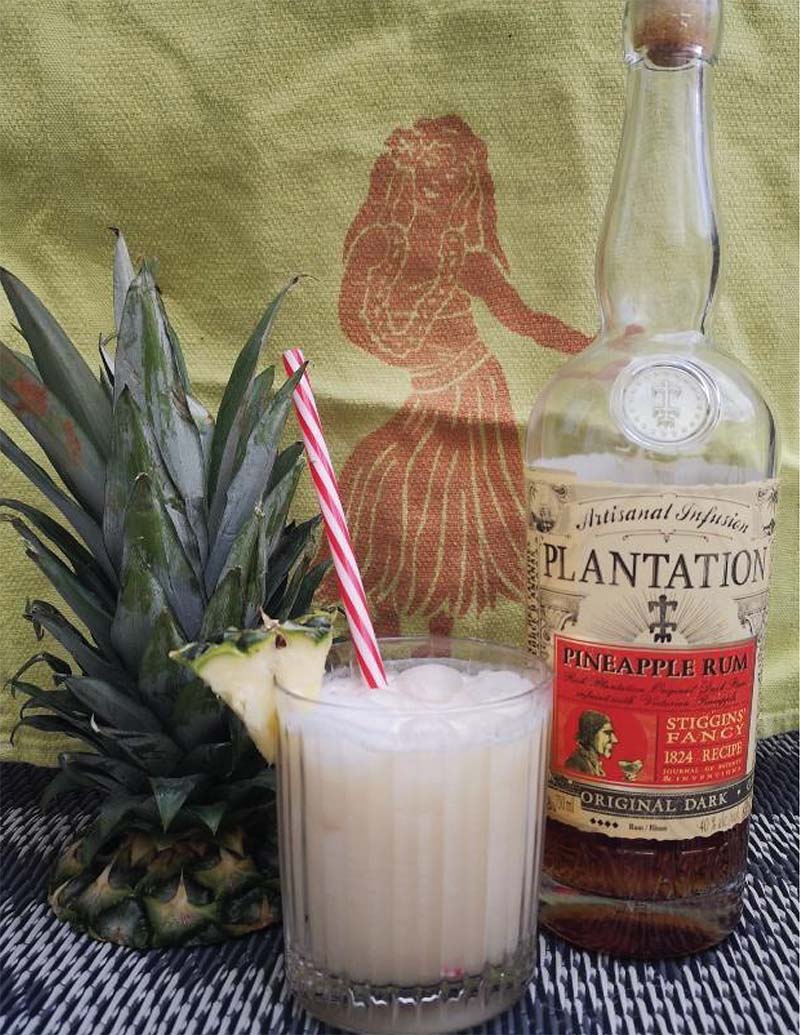 Piña Colada
2 oz Plantation Pineapple Rum
1 ½ oz coconut cream
1/2 oz pineapple juice 
Put all ingredients in a shaker with ice. Strain into a highball or tiki glass, and garnish with a pineapple wedge. Alternatively, use real pineapple, put all ingredients with ice in a blender and blend well.
Other classic rum cocktails (using spiced rum) to try this season: Mai Tai, Rum Punch, Rum Sunset, and Rumrunner. Cheers to summer!