Frost, Wildfires, Successes & Failures...Yet, Glimmers of Hope
When one discusses Vintages when referring to wine, it is a big deal in the Old World, while the New World tends to bring consistency year after year in their wines. The year 2017 was a challenge in many wine-making countries of the world; and by challenge, Mother Nature brought Spring frosts or wildfires, both which devastated crops, yields and wineries. With that said, the 2017 vintage had some 'glimmers of hope' with good winemakers able to separate the good from the bad and make something that they can be proud of which also represents good quality.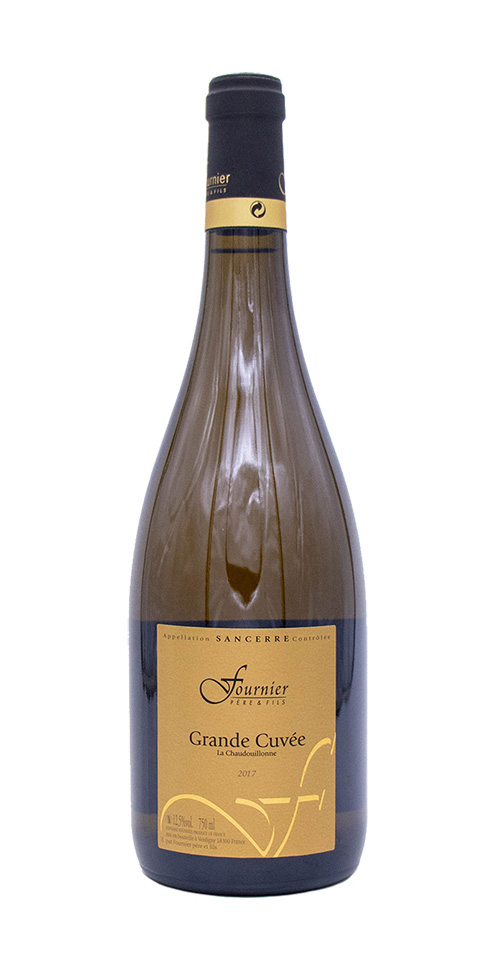 2017 Fournier Père é Fils Grande Cuvée La Chaudouillonne 
While the regions of Bordeaux and Burgundy suffered debilitating Spring frosts which resulted in the loss of whole vineyards, the wines from the Loire Valley, a northern region that runs west to east, from the Atlantic Ocean to just south of Paris, fared well. Sancerre is proof. Made with 100% sauvignon blanc, there are layers of flavour here with citrus, mango, and stony undertones. If you buy wines based on points, this one scored 92 from Wine Enthusiast but the best part is, it's under $50.
2017 Freemark Abbey Napa Valley Cabernet Sauvignon 
Northern California (which includes Napa & Sonoma) can best be remembered for the devastating wildfires of 2017 that in early October, destroyed over 10,000 buildings and over a million in acreage land. If there was a blessing in this, much of the harvest was completed before the fires started burning, due to a hot and dry September leading to a faster than expected ripening. This was especially important for cabernet sauvignon, which needs a long growing season of hot and dry weather for proper ripening.  Freemark Abbey fared well with this 
full-bodied wine showcasing flavours of dark cherry, chocolate, cedar, and black pepper, along with smooth and polished tannins all free of smoke taint. This one scored well with James Suckling with a 94 and is available for under $65.

Edmonton's newest lifestyle magazine Uncovering 
the best in hidden gems around the city.
2017 G.D. Vajra Bricco delle Viole Barolo
Collectors and aficionados of Barolo wines are strongly influenced by vintage and with the 2017 being flanked on both sides by excellent vintages ('16 & '18), it seemed the 2017 was doomed to fail. Barolo is judged by its staying power as vintages that offer aging potential will gain more points with the critics, whereas lighter bodied, less complex wines typically receive less. The 2017 belongs to the latter and with an incredibly hot summer, harvest occurred much earlier than usual for this ultra late ripening grape. This nebbiolo is gorgeous with layers of floral rose and lavender, red fruits of cherry, raspberry with hints of cinnamon and star anise. Despite the heat, the acidity was maintained which gives any wine aging potential. This will most certainly cellar for 20+ years and is well worth the price point of just under $100. A score of 96 from Wine Enthusiast and 95 from Wine Advocate are fantastic scores from what was claimed to be a bad vintage. 
In many cases, the disparaging comments from the 2017 vintage are unwarranted. There are some hidden treasures within this vintage, so get your hands on some of these bottles and see for yourself.