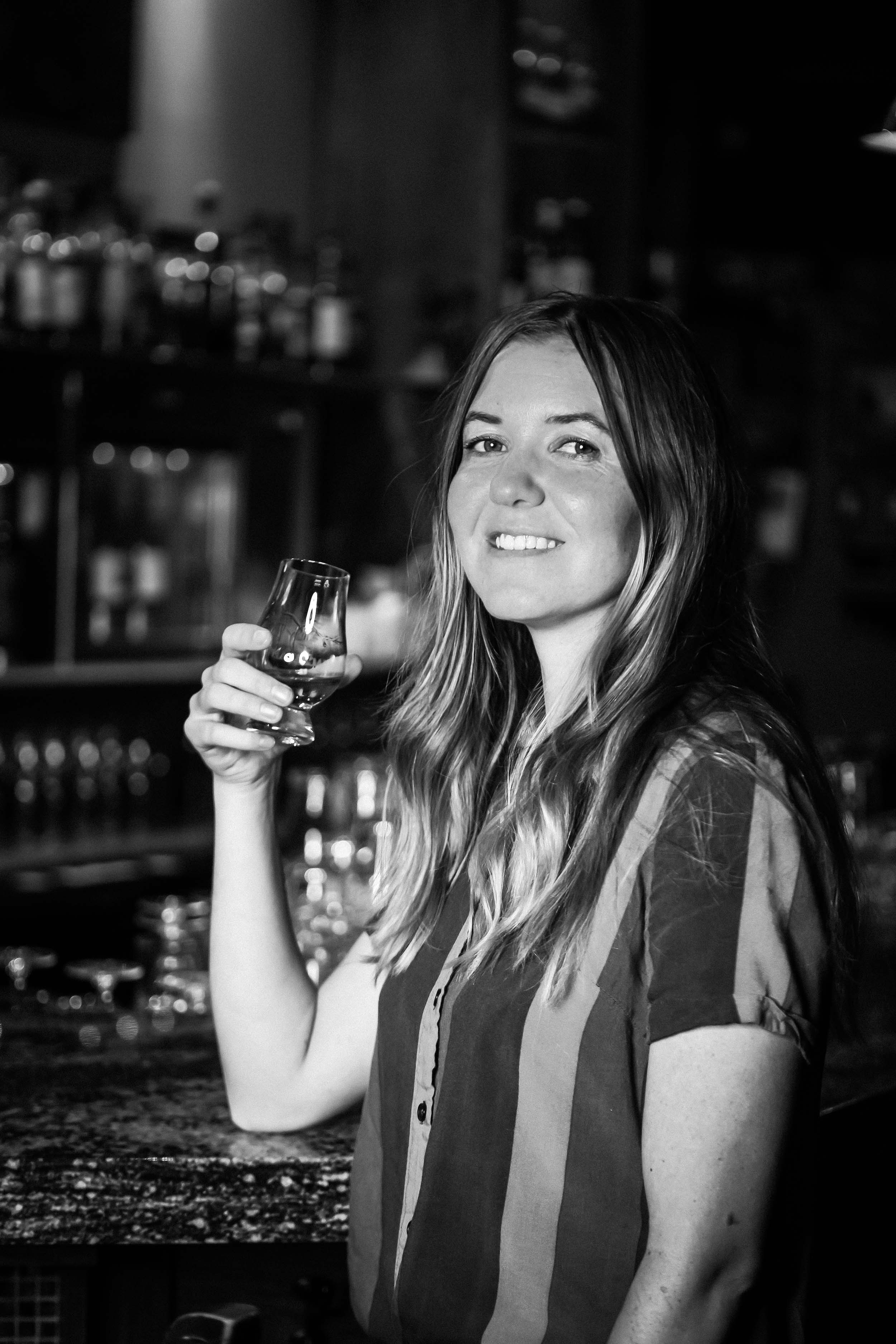 "An appreciation of prose is learned, not instinctive. It is an acquired taste, like Scotch whisky." — Abigail Padgett
She's a whisky wise woman, years in the making. Chelsey Belec made it her mission to know more than anyone who walked into The Bothy. Bringing 'Scottish hospitality to Edmonton', the wine and whisky bar not only boasts over 200 different single malt scotches, but provides a master class in Highland hydration for both server and customer. "As women we are open to scrutiny. We have to prove ourselves and go out of our way to validate our knowledge of the industry. Not only that I know what I'm talking about but that I actually like the drink as well. That is the biggest challenge." In this traditionally male influenced industry, Belec is changing the image of what a whisky drinker looks like, one dram at a time!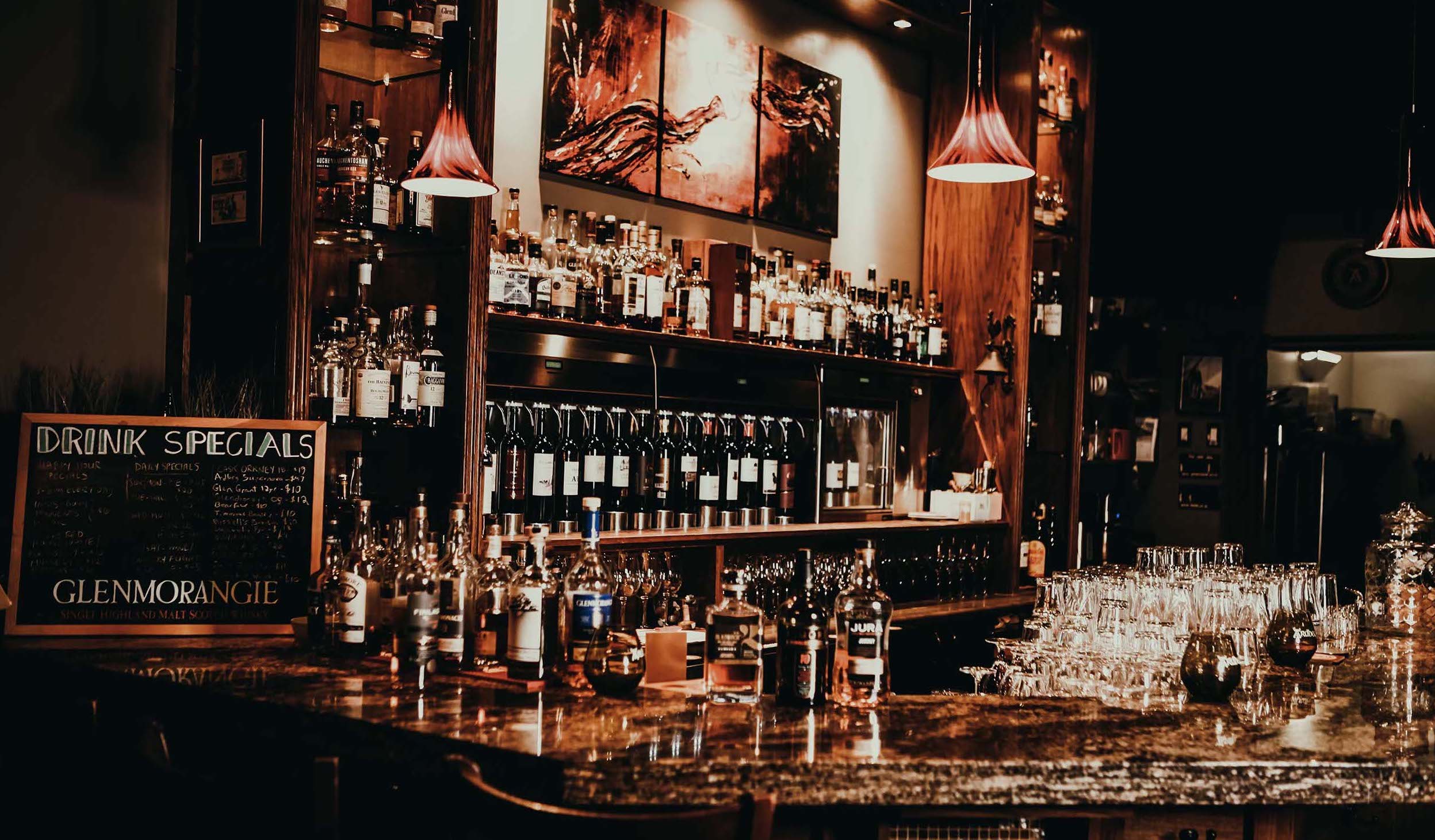 It's a misconception that whisky is solely enjoyed by men. Behind the scenes, females riddle the industry from technology production to sales and marketing, a shift that is becoming more prevalent in consumers as well.  Whisky and women are pairing perfectly, sparking the creation of Dram Fine, the first female led scotch whisky podcast. Belec and Pamela Dobbin contribute their voice in conversations that take the pressure off of drinking scotch. From beginners to experts, this duo tackles regions, malts, tastings and a favourite of Belec's, the distillation and maturation process. "Barrels are magic! About 70-80 percent of flavour and colour of your whisky comes from the barrel. Your master blender has to understand the chemistry, the science behind the wood of the barrel they're using. You can curate something amazing. It can be a happy accident and sometimes completely on purpose. It's an incredible dance."

Edmonton's newest lifestyle magazine Uncovering 
the best in hidden gems around the city.
What an exciting time for new age, small batch distilling and we can celebrate this locally at Strathcona Spirits Distillery. It's also where you'll find Belec during the day as their Outreach Coordinator.  The days of adhering to strict traditions are over. Experimenting in grain, casking, maturation and environment (dry, cold, Edmonton climate) yields a new wave and demand in the whisky industry.
If you're a novice and searching for a really good entry whisky, this is what Belec recommends.  "Start off with the lowland region of Scotland known for gentle soft florals and triple distillations. Try an Auchentoshan Three Wood. A triple cask, dark rich fruits, chocolates, nuttiness and because it's triple distilled, it's really clean and easy to drink."
And does the expert have a favourite? "The one that's in my hand is my favourite (as she coyly swirls and sips!) I do like a smokey, oily, dirty, greasy, briny, seaweed, type whisky. My favourite is not necessarily related to taste, it's about the experience, what it brings back. The Ardbeg Supernova from the remote Scottish Isle of Islay. I had it first at The Bothy for a sort of 'job well done'. I sat there drinking my Supernova and I was floored by the flavour profiles that were coming through. I always come back to that one."
Some sage advice if you find yourself winding through the world of whisky. "You have to be patient with yourself and have an open mind. It's a different way of consuming something. I was taught that however old the whisky is, if it has an age statement, that's how long it should take you to drink it. First sip is just warming up your palette, the second, focus on what you're tasting. It's worth the journey to where you can sit back and enjoy a scotch. Once your palette develops it, you will forget you were even challenged by it to begin with. My palette is worn and weathered now! Tastes like liquid gold."