Chase winter away with the bold flavours of Latin America
In April 2020, Percy Wiredu and Hifa Maleki opened the doors to El Corazon, a Latin inspired restaurant in the West Block of Glenora. With winter on our doorstep, this welcoming space is the perfect antidote to what lies ahead. 
Be prepared to be transported. Trailing plants from high above, a sleek and sexy bar with a glow cast from vintage-style lighting, and banquettes that beg to be snuggled in make it feel like you are somewhere far, far away. The space is tastefully intriguing yet elegant. 
Wiredu points out some of the subtleties of the room's elements, designed by OCI Architecture. "The green chairs are inspired by the rounded curve of an avocado and the brown chairs mimic a taco shape," he says. "Everything tells a story." 
While the correlation between furniture and food may escape the customer, the exquisite feel and comfort will not.  
What is also impossible to miss are the wrought iron panels placed strategically throughout the room. The beautiful designs not only add visual art, they also create physical flow and intimacy. 
On a completed scale, OCI's touches provide the backdrop for a dining experience that captivates all the senses. 
The taste element is courtesy of chef Mayelin Rodriguez Henry whose Dominican Republic upbringing serves as inspiration for many of the dishes. Other countries with Latin American roots like Spain, Peru, Brazil, Mexico, and islands in between, are represented well on a menu where the sharing of dishes is encouraged.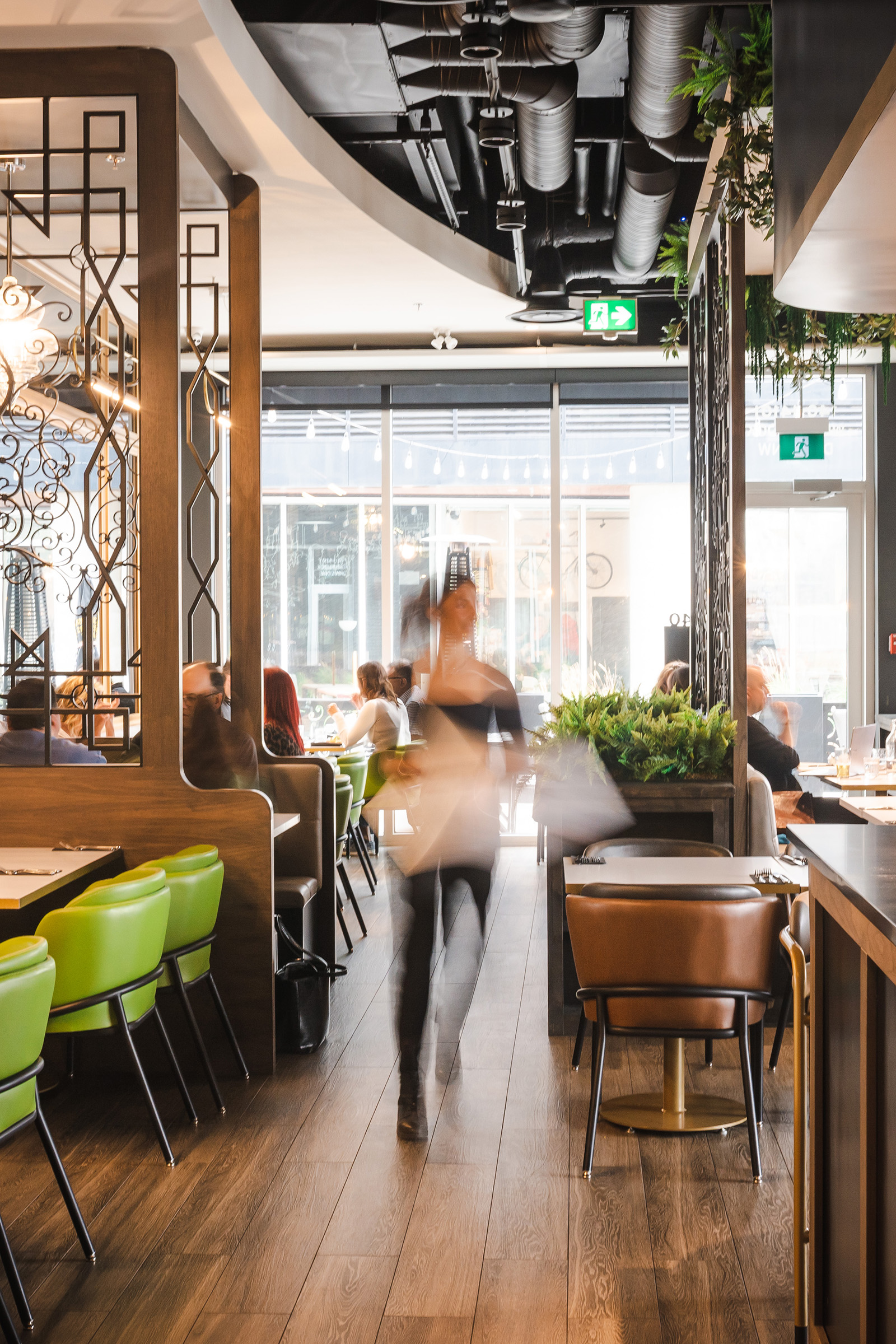 Edmonton's newest lifestyle magazine Uncovering 
the best in hidden gems around the city.
If thoughts of mango, coconut, jalapeno, and cilantro make your mouth water, grab a seat, and dig in. The flavours at El Corazon are bold yet comforting, and highly addictive.
The lamb tacos are a prime example: the citrus and spice imbued meat is shredded, tossed in jus, placed on soft tortillas, and topped with pickled red onion, serrano chilies, and cilantro. But it's the habanero sauce that takes these tacos to the next level by adding more dimension to an already well constructed dish. 
Pile on the heat with a mezcal margarita infused with ancho strawberry syrup if you can handle it, or opt for the banana daiquiri, a more refreshing drink that works well to temper the spices. 
Maleki says that the cocktails she created have been described as unconventional, and that's okay. Creating drinks to pair with the bold flavours of chef Mayelin's food was a challenge she was eager to take on. 
"The cocktails are tropical, interesting, and very different," she says, admitting that had she listened to anyone, most of the drinks may not even have made the menu. "But that's exactly what I was going for," she says. "These cocktails are unapologetic." 
Speaking from experience, I can tell you that they're also delicious.
El Corazon is a place for all occasions: go solo, celebrate with someone special, or bring the gang. Off the tapas menu, the tostones—fried plantain rounds, topped with seared ahi tuna, pico de gallo and mango—are a good choice as is the briny kalamata and green olive dip, served with warm pita-like bread called chapa.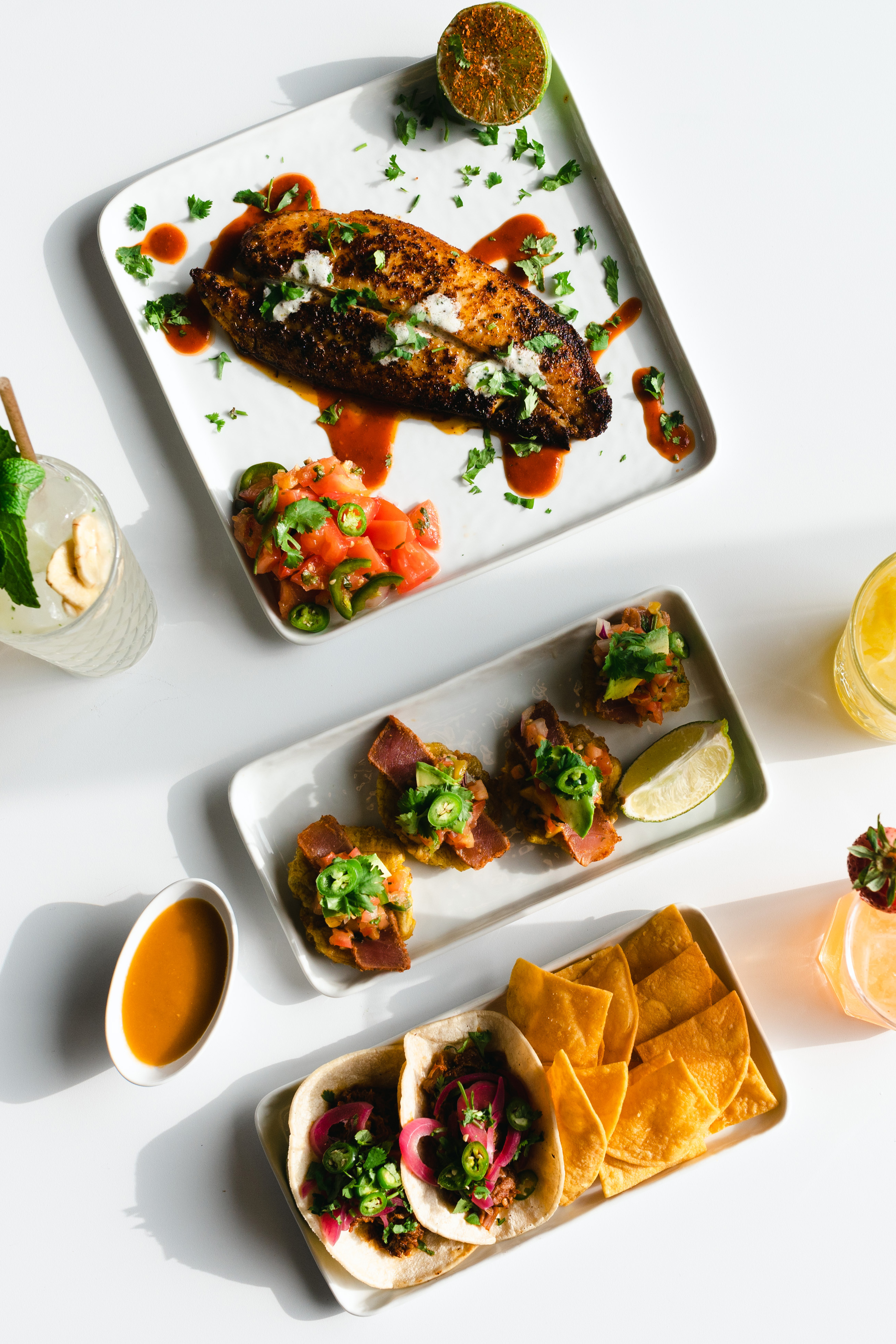 This is food to enjoy "if you're having a day," says Maleki who adds that because several dishes are vegan and gluten free, they're also forgiving (calorie wise) without denying flavour.
The most popular item on the menu is a gluten-free dish of blackened basa filet generously coated with seasoning, 
pan-fried, and topped with a pat of cilantro lime butter. Placed between three or four people, everyone gets a few bites. Looking for a side dish? The yuca fries are a solid choice. 
Save room for dessert. Order the churros and pair them with a coconut negroni. No excuses. No apologies. Just enjoy.