Redeveloped, redefined, and ready for generations to come
After providing services to members for nearly six decades, the Royal Glenora Club underwent a major redevelopment that took three years and 42 million dollars to complete. The result is a sleek and modernized architectural stunner that offers views of the city skyline and the River Valley, at almost every turn.  
The eye-catching spiral staircase at the member's entrance is even more impressive after its revitalization. The steps, which previously led to the ballrooms, now lead to the dining area which is comprised of three sections—the main room, the lounge, and an extensive outdoor patio.
The main dining room, 61, takes its name from 1961, the year the club opened. A massive fireplace which previously served as a focal point remains in place but now acts as a divider between the main eating area and the Lounge at 61. The lounge is a cozy yet elegant space, with a long bar, large screen TVs, and comfy, curved booths that are perfect for settling in to watch a playoff game over shareable plates, cocktails, and craft brews.
During warm weather, the expansive patio gives off tropical vacation vibes. Sipping on sangria and enjoying a globally inspired noodle bowl or salad helps to further the fantasy.
Food in each area is executed under the guidance of Steve Buzak who celebrates 10 years as Executive Chef and Director of Food and Beverage. Buzak makes a concerted effort to keep the menu fresh and appealing, while keeping members' needs front of mind.
"Some people might dine-in three or four times a week," he says. "So we need to keep things interesting but approachable."
One thing that hasn't changed at the club is how chef Buzak ties the community together through the ingredients he uses in the kitchen, not just on the dining room and lounge menus, but for grab-and-go items, and banquet offerings, too.
"We started building these relationships years ago," he says of working with local suppliers and growers. From beets to beef, and even the honey produced by bees on his uncle's farm, Buzak remains steadfast in his approach to source ingredients grown close to home, when and wherever possible.
The butternut squash bisque, for example, includes cream and tangy fromage blanc from Lakeside Farmstead, a dairy with a cheesemaking facility, north of St. Albert. The final touch, a spoonful of crispy, crumbled Irvings Farm Fresh bacon provides a hit of saltiness to offset the sweetness of the squash.

Edmonton's newest lifestyle magazine Uncovering 
the best in hidden gems around the city.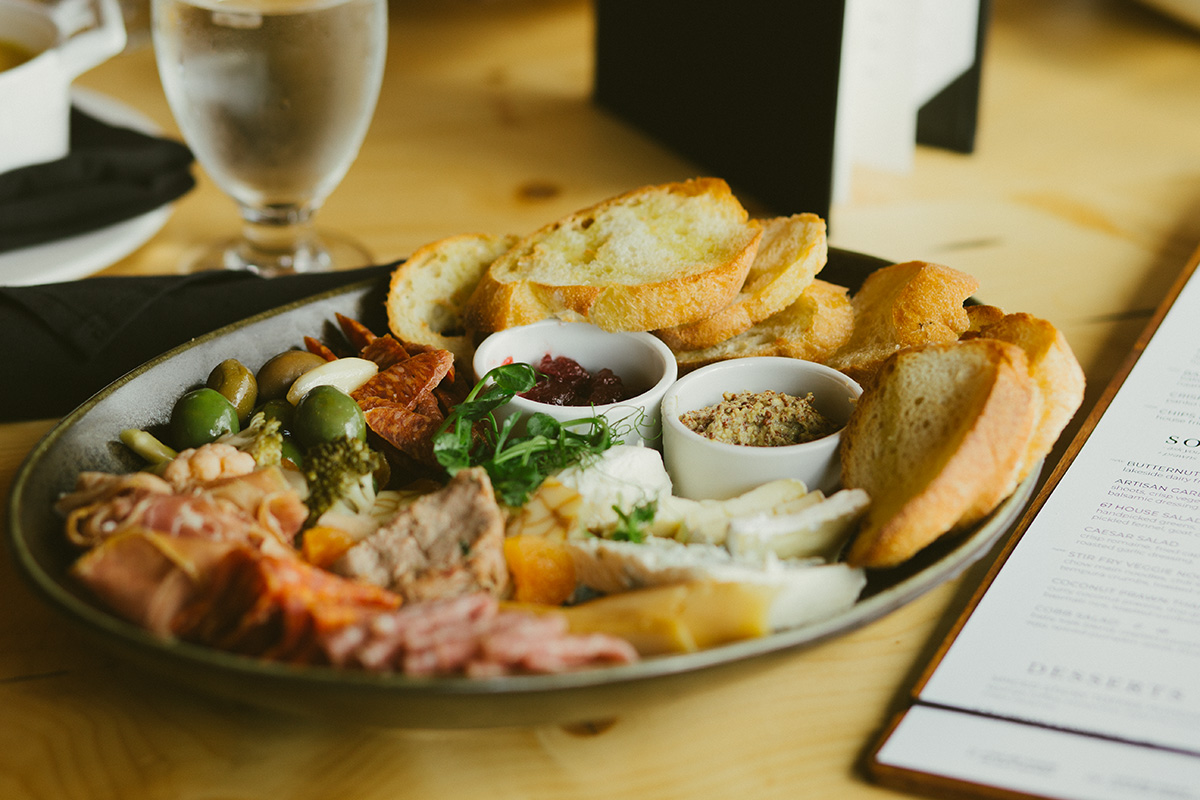 Bright pink pickled onions—part of Buzak's house-made condiment inventory—top roasted Brussels sprouts tossed in honey balsamic dressing; coconut prawns rest in a creamy sauce next to basmati rice and crispy green  apple slaw. As always, Chef Buzak's food tastes as good as it looks.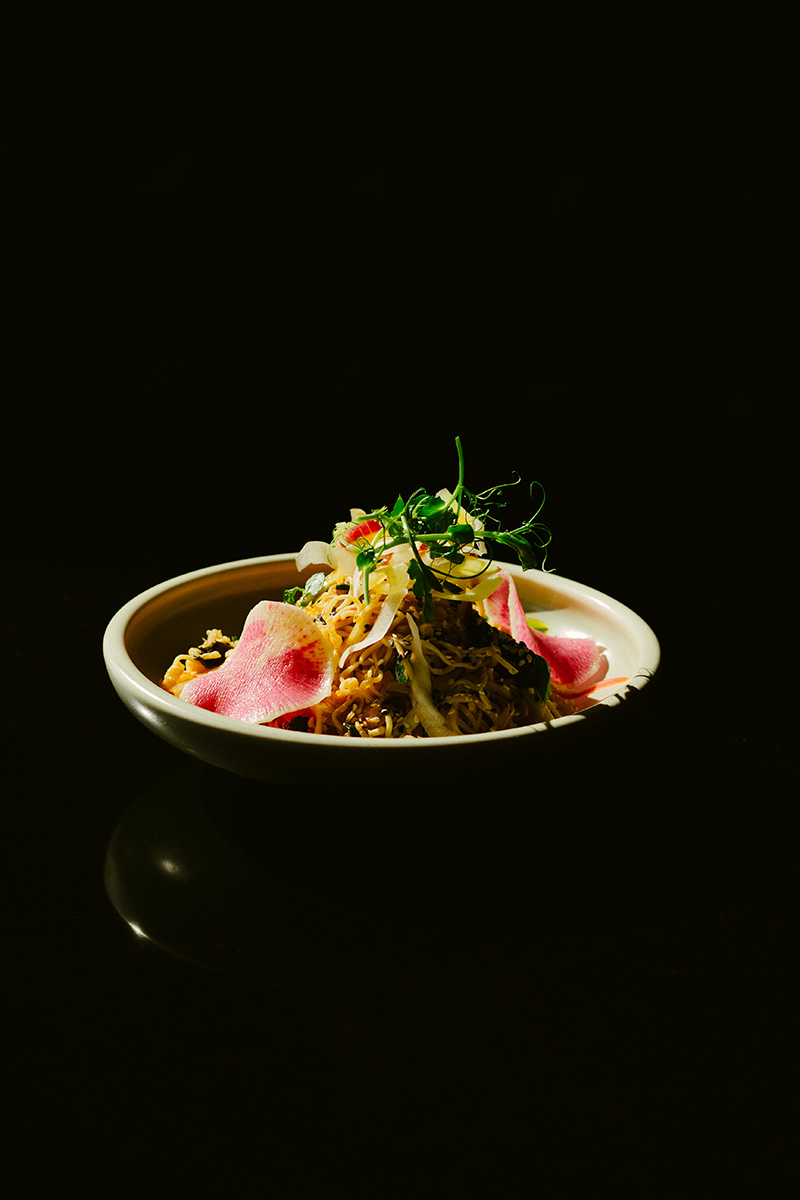 Even the charcuterie plate receives special attention, artfully arranged with much of the cured meats sourced from Meuwly's, an artisan food store on 124 Street, and house-made chutneys that complement a range of cheese including Lakeside Farmstead's one-of-a-kind chaga cheddar.
The wine list is thoughtful as well, with an intriguing selection curated by sommelier, Scott Hippe, who is also the club's CEO. If members choose to imbibe in special wines or spirits from their home collection, they can store them on-site in lockable compartments outside The Vault, a private dining room within 61 that can accommodate 18 people.
The spectacular live-edge table in the vault and select others in the room including the long bar in the lounge, was crafted by a Royal Glenora Club member from trees removed from the property during the redevelopment. The dinnerware is unique, too. Save for a few platters, meals are served on ceramic plates and bowls sourced from Spirit Wares out of Calgary.
Attention to culinary details such as these are a part of what makes the Club a special place to convene; a place for people to connect, share food, and make new memories. A place where tradition meets the future and where bonds will be formed for another six decades, and more.