Three local interior designers, three themed kitchen designs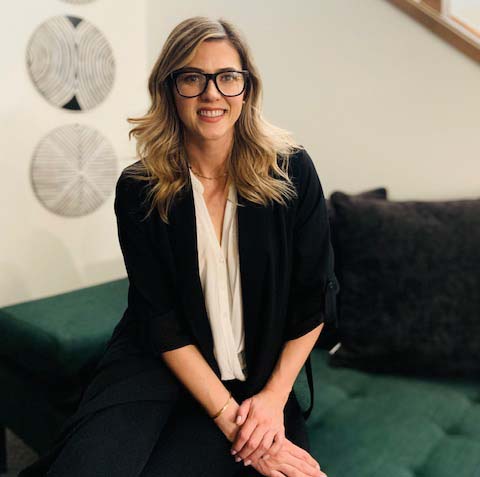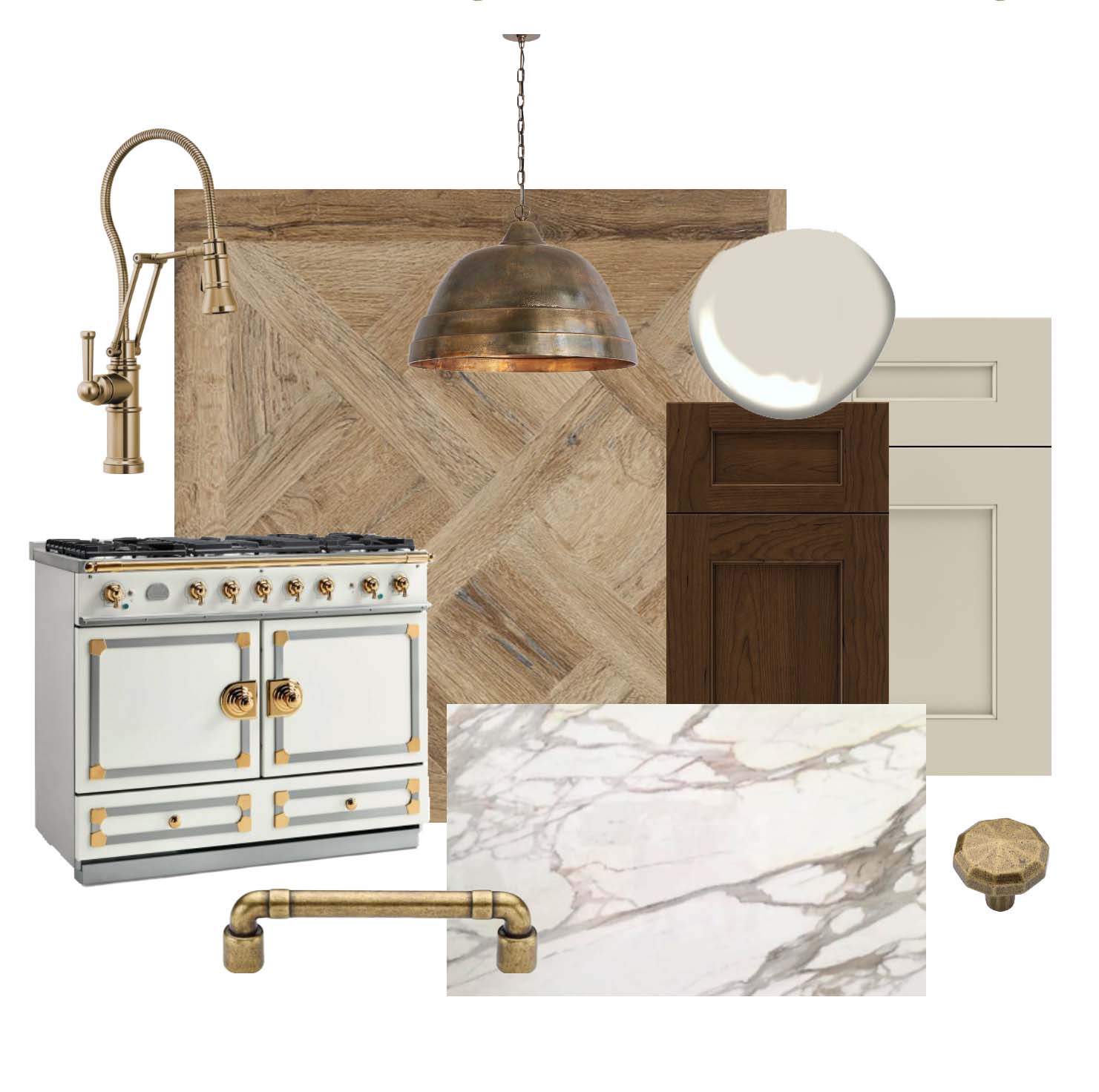 Lindsay Elms
Lori Elms Design Group
Traditional Kitchen Design
From a young age, Lindsay Elms could be found rearranging furniture and reorganizing her home. Interior design is in her blood, literally, with her Mom, Lori Elms of Lori Elms Design Group, being her mentor. Lori Elms Design Group is a full-service interior design firm that was founded over 30 years ago.
Lindsay loves design as a creative outlet and is passionate about helping clients discover their personal style. Lindsay's personal style can be described as eclectic, balancing both modern and timeless elements.
For Lindsay's traditional kitchen design, she used pieces that are timeless but trendy. "As we all know the kitchen is the heart of the home, so I wanted this design to be inviting and warm. The rich textures and warm neutral tones, combined with the classic brass elements in the lighting and hardware lend themselves to a classic beauty that can hold up style-wise for years to come."

Edmonton's newest lifestyle magazine Uncovering 
the best in hidden gems around the city.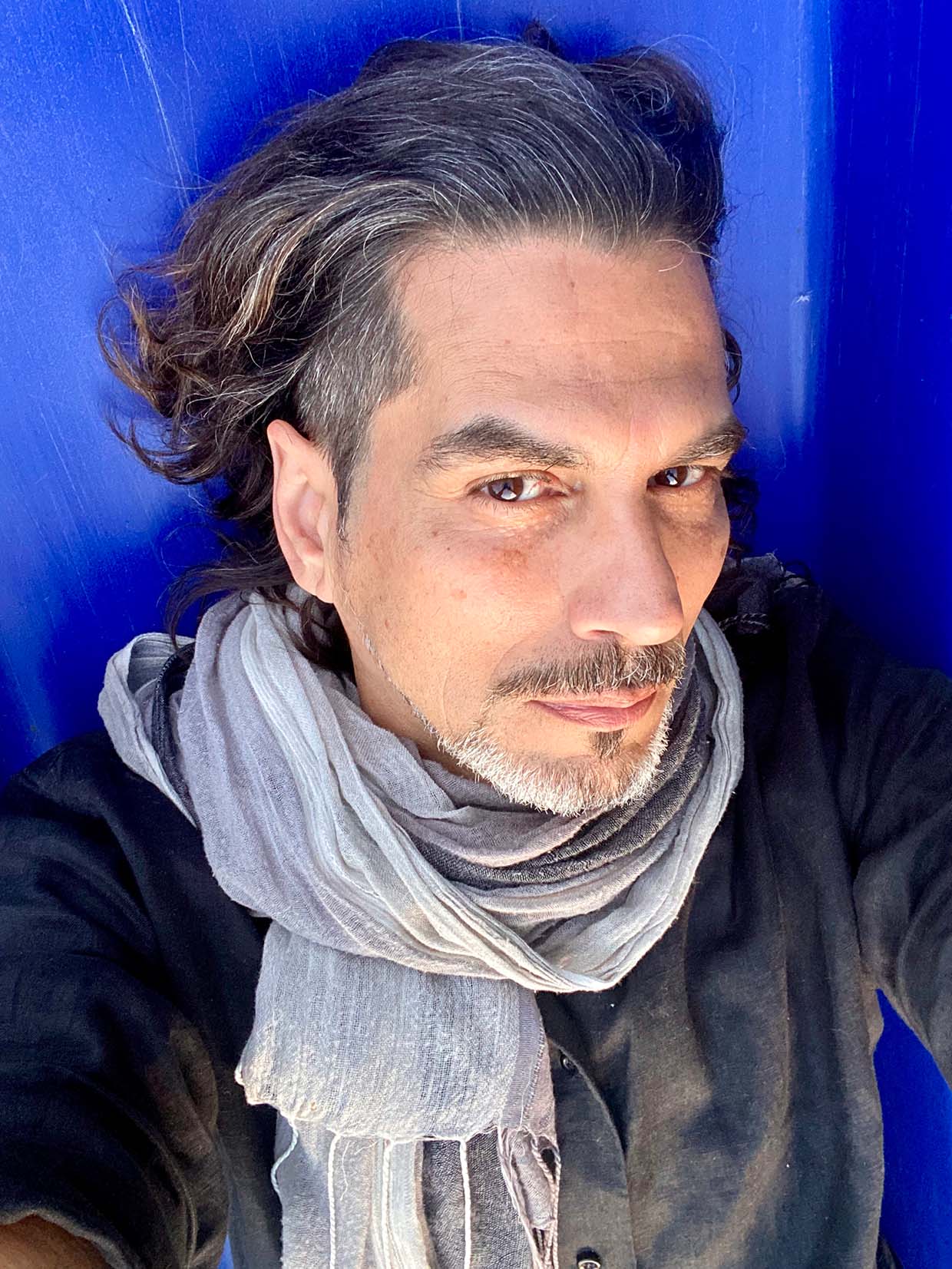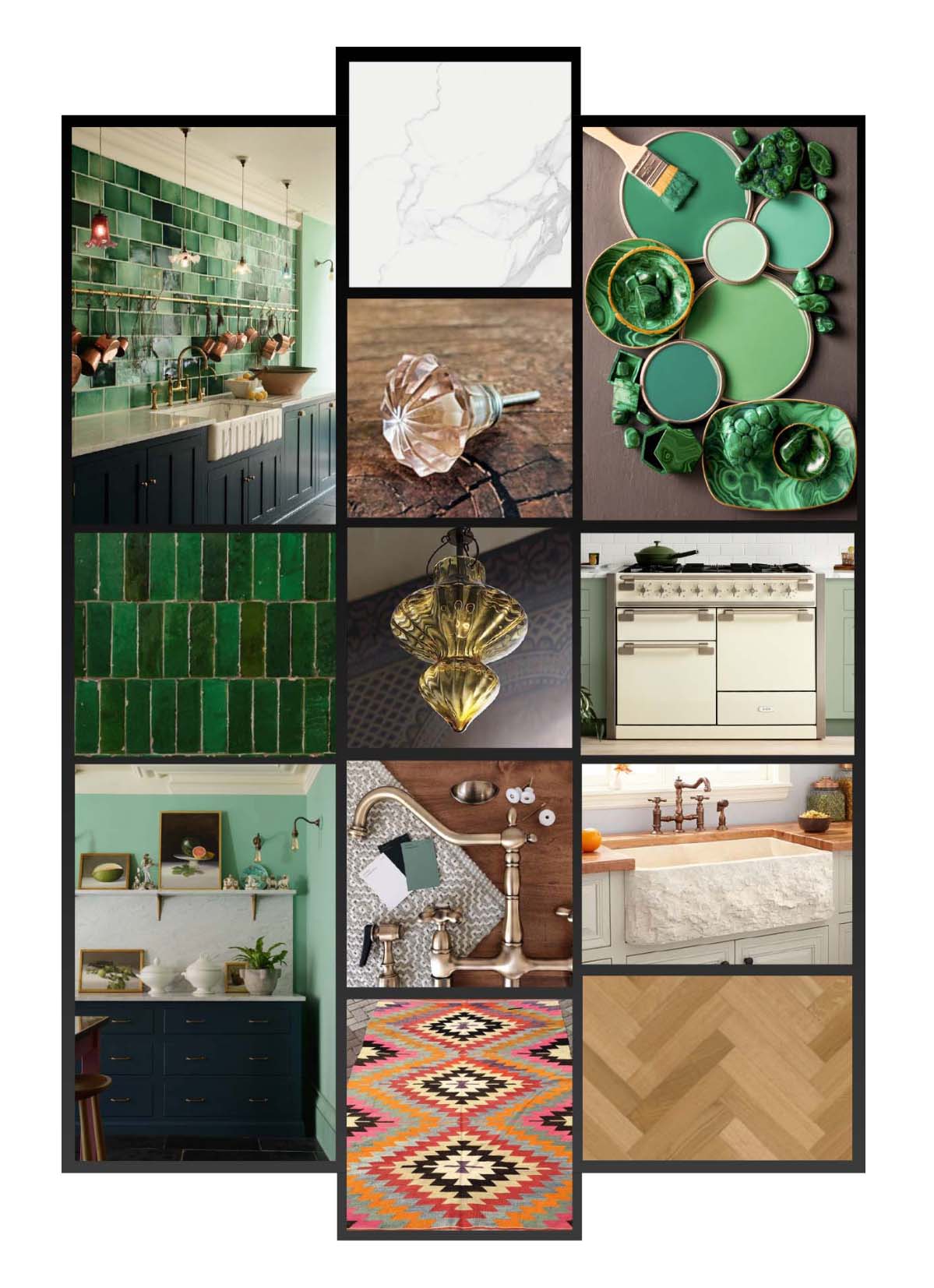 Etienne Grossi
Shantam Interiors
Bohemian Kitchen Design
Born in Brazil with an Italian heritage, Etienne Grossi grew up amid architects and designers. His family was in the hotel business and his father was a builder. Etienne found his love for design while helping his family with home and hotel renovations. He later traveled the world and got to experience art and design from all over the globe.
Etienne is the founder at Shantam Interiors, a full design service firm specializing in private residences, restaurants and commercial establishments. He doesn't like to define himself with a specific style. Etienne prefers, instead, to deliver a coherent design in any style that his clients wish to have. 
For Etienne's bohemian kitchen design, he used bright nature-inspired colors with different contrasting patterns and vintage touches. "The bohemian style is associated with artistic types of people…the free-thinkers. Many design details can work with the bohemian look – displaying pots and pans, plants, books or anything you love. Almost anything goes; patterns, colors, and textures are delightfully welcomed."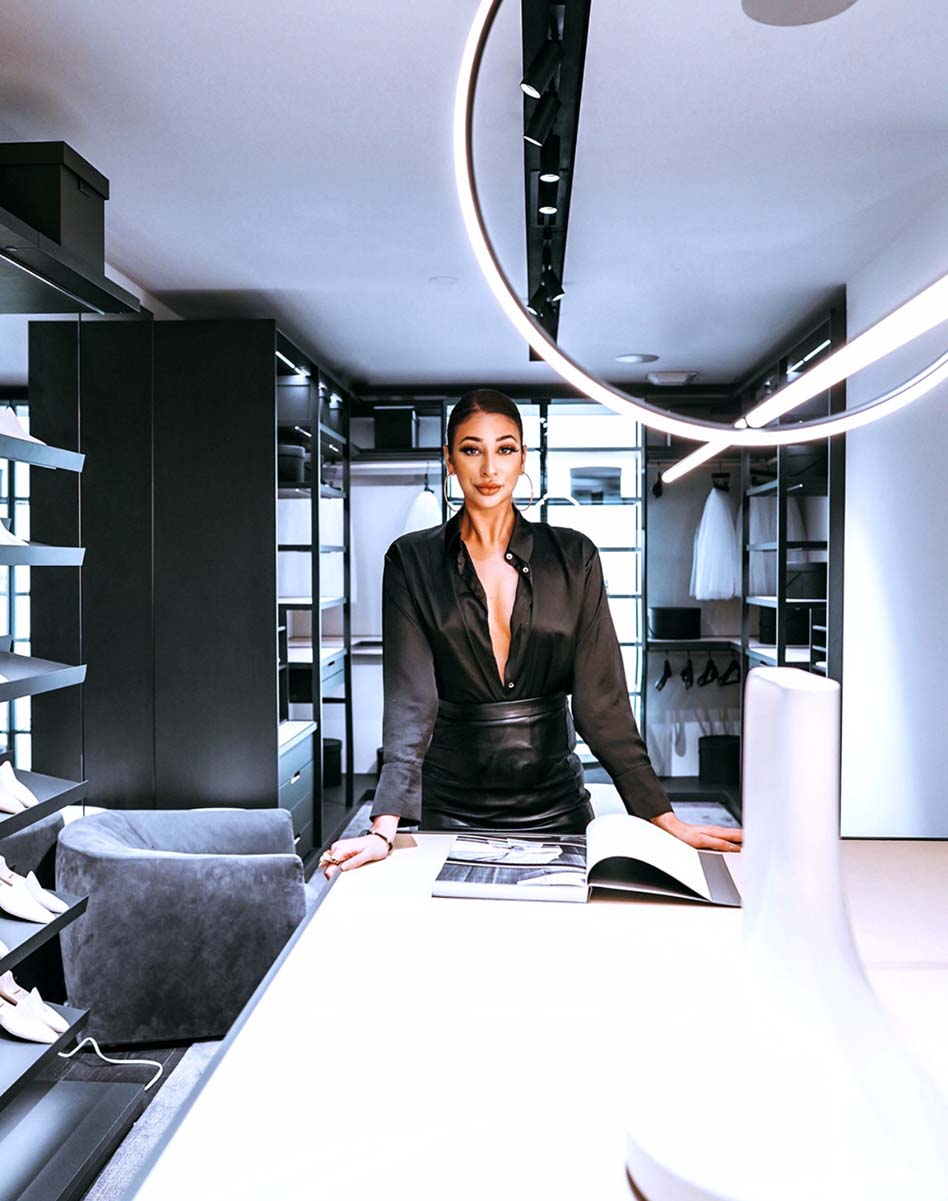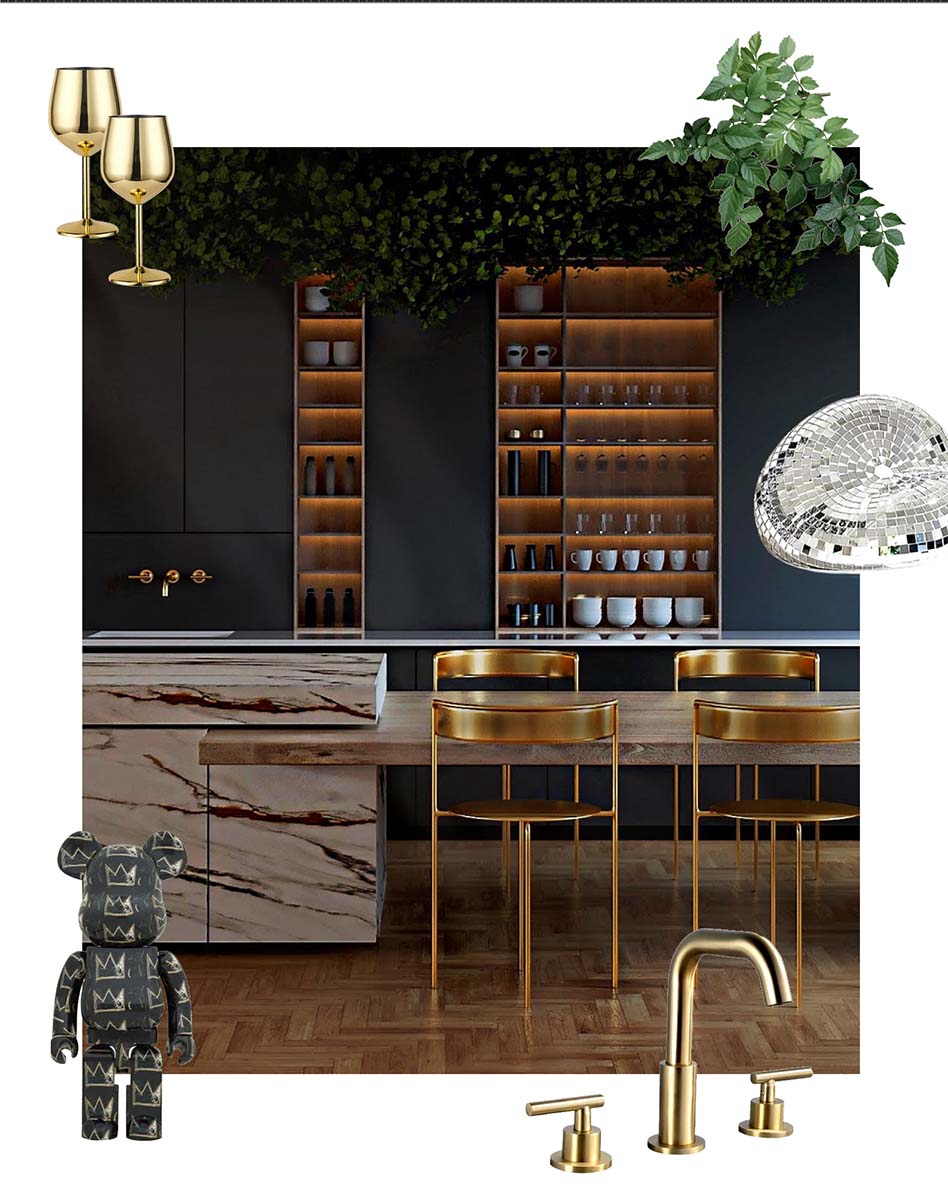 Pria Rajput
Black Label Designs
Modern Kitchen Design
Pria Rajput, founder of Black Label Designs, grew up with a passion for art, fashion and beauty. It was this passion that led her to pursue an education in architectural design. Pria loves using spaces to bring her clients' stories to life. Each of her projects are unique and include a customized wall installation or bespoke art piece that she has specially designed herself.
Pria's design style is a perfect balance between luxury and contemporary aesthetics. "I love incorporating the elegance of marble, but I may juxtapose it with concrete or metal. I tie this all together using a mix of raw earthy elements, neutral colors, and hints of black and gold." 
For Pria's modern kitchen design, she wanted to showcase an eclectic aesthetic that fits perfectly within the local culture and weather. A moody ambiance has been set with dark-coloured cabinetry. To keep a sleek and modern appearance, she has used push latches to reduce visual clutter. Hanging greenery is a perfect addition to add a sense of calmness. The Bearbrick is Pria's all-time favorite decor piece which brings character to any space. She added in the BLD Melted Disco Ball collection as a fashion statement. Gold accents are used throughout as an effortless way to add luxury. 
Places To Be
See this month's local flavours, products, and services.