Welcome to Q Cigar Room, the only place in Edmonton where you can smoke cigars indoor year-round, while enjoying company and great food
Born from a passion for cigar smoking and the culture surrounding it, Q Cigar Room was designed as a gathering space where cigar enthusiasts could have the freedom to smoke inside, while enjoying good drinks and food. 
Located in West Edmonton just across the parking lot from the River Cree Resort and Casino, stands Q Cigar Room, the only cigar lounge in Western Canada licensed for indoor smoking. This is made possible by using a sophisticated ventilation system that cycles the air in the restaurant twelve times per hour. The system pushes the smoke directly up and out through specially designed air outlets. This ventilation system allows smokers and non-smokers alike to smoke, eat and drink in comfort. 
Q Cigar Room's customers are welcome to bring their own cigars or they can choose from a large selection of cigars from a walk-in humidor. The cigar menu offers a large selection of cigars for both experienced smokers and newbies. If you'd like to simply enjoy a cigarette, you can do so on their all-season patio which features natural gas fire pits and a retractable roof.
For an elevated experience, you can pair your cigar with a fine scotch, whisky or brandy from the drink menu. Some cigars even pair great with wine and cocktails. Many cigars have specific drink pairings that help bring out the flavours in both the cigar and drink. If you're unsure of what drink pairs well with your cigar, you can ask the expert staff for recommendations.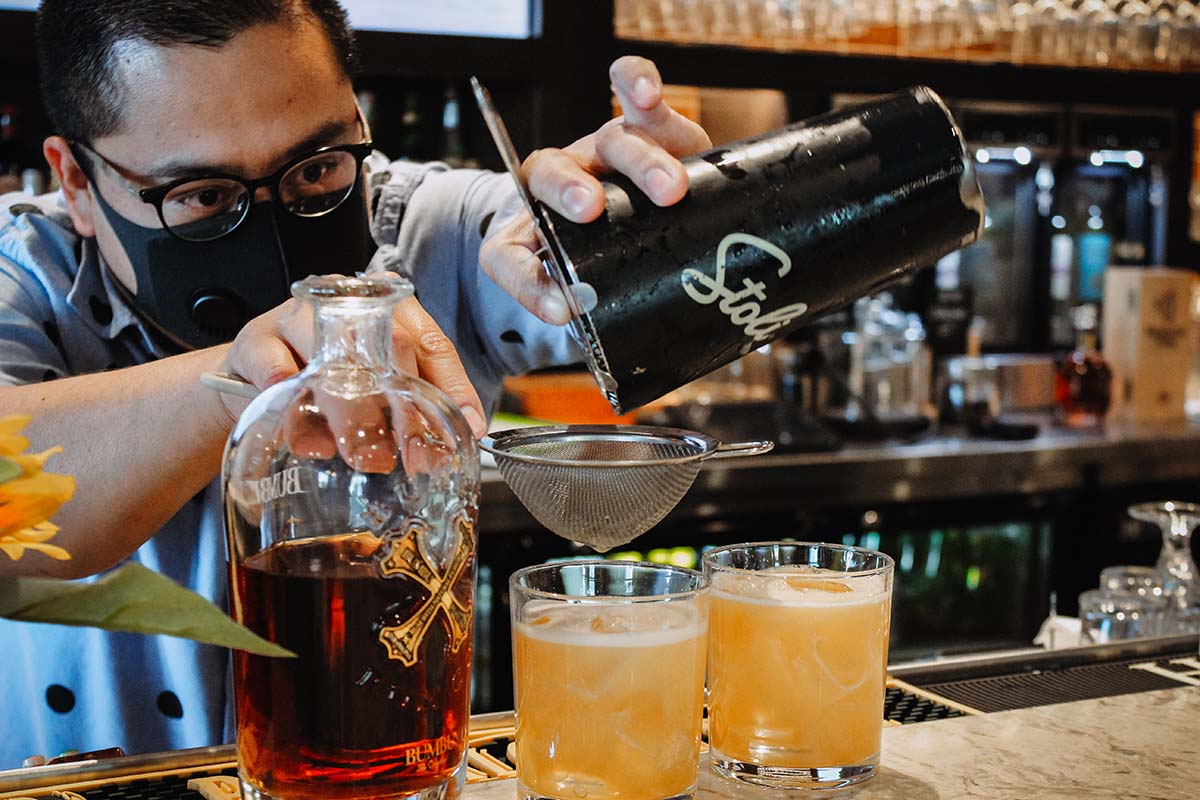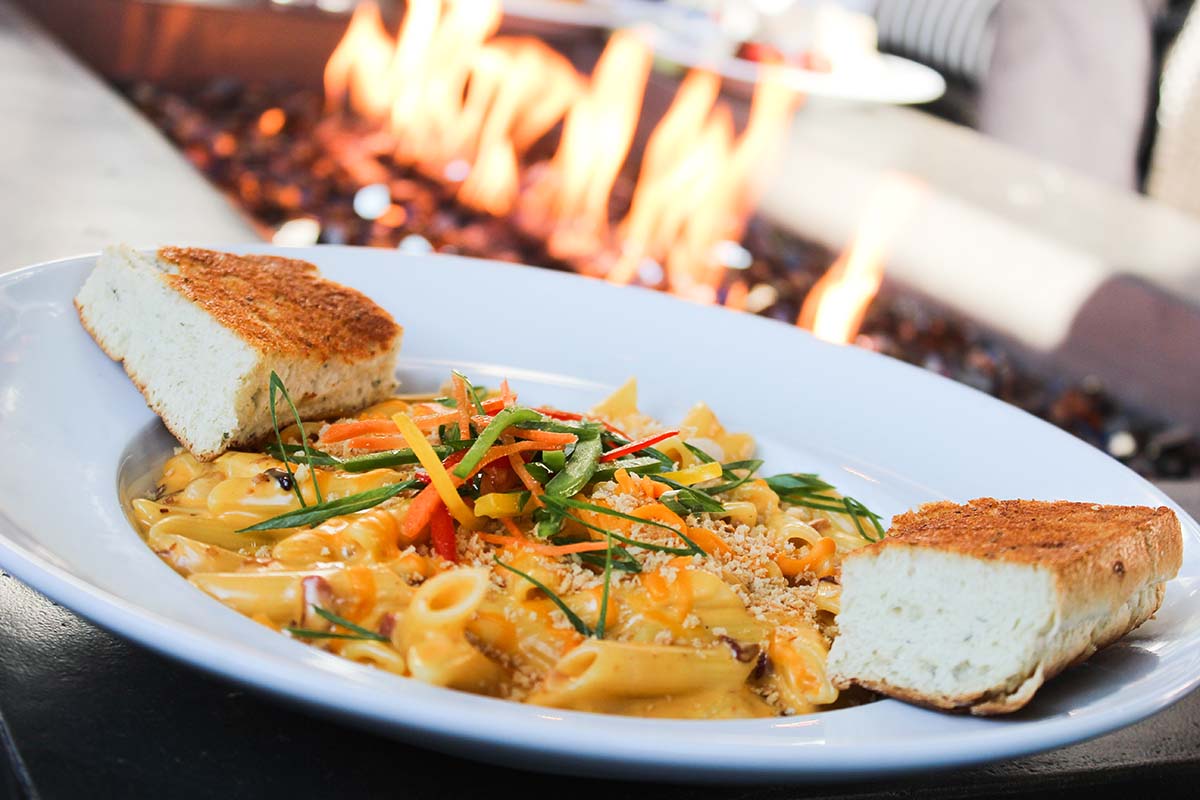 Edmonton's newest lifestyle magazine Uncovering 
the best in hidden gems around the city.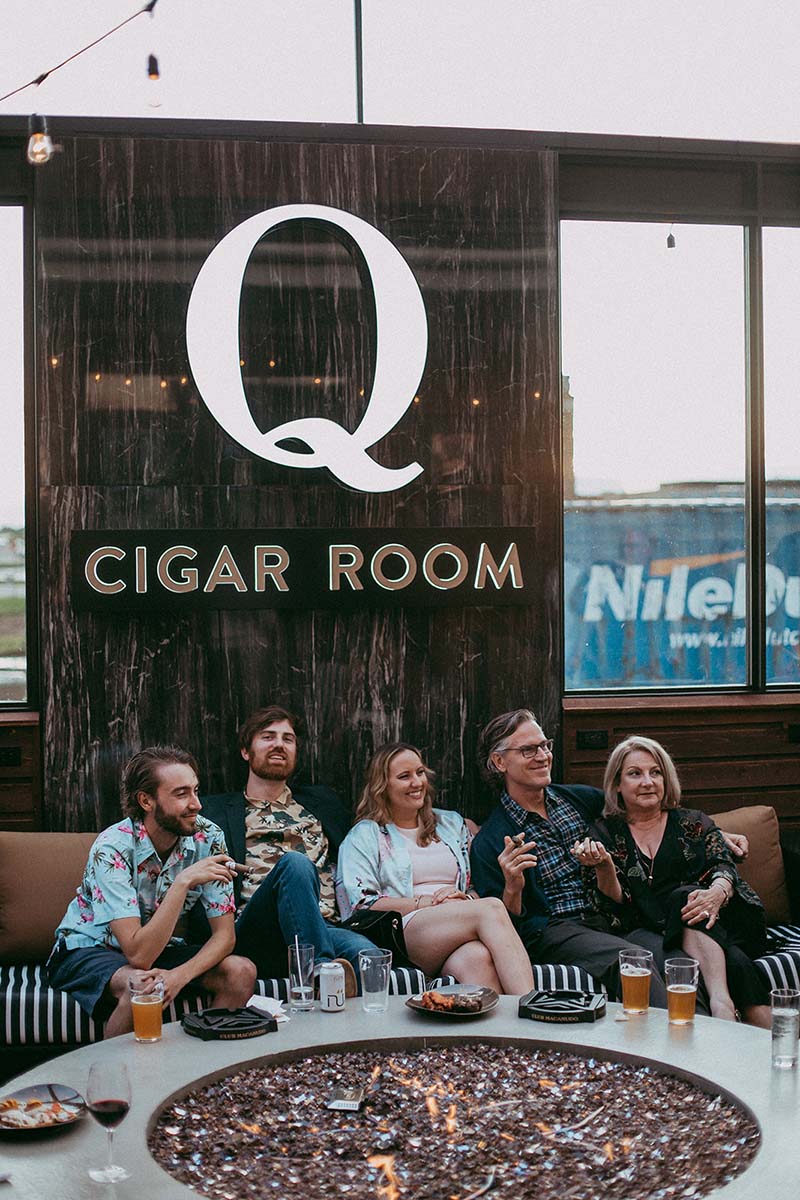 The restaurant menu also plays a big role in the overall experience at Q Cigar Room. The constantly evolving menu offers a choice between fine dining and elevated pub food, featuring high-class items such as filet mignon and chocolate torte. Even their pub-style items exhibit a fine dining flair. Some menu staples include pulled duck poutine and nobashi shrimp, presenting a finger food experience with a twist of elegance. 
Q Cigar Room also features exclusive VIP memberships for the serious cigar aficionado. VIP perks include a private cigar locker for personal cigar storage, access to exclusive VIP events and to the 'cigar of the month', discounts on food, drinks, cigar-smoking accessories, private room rentals and 50% off cutting fees for bringing in external cigars. 
In addition to VIP events, Q Cigar Room also hosts public events like the Burlington Pipe Exhibition which features special guests, information sessions, and food and drink specials. You can also catch live music performances or the hockey game on their big screen TVs. If you're planning a big event, Q Cigar Room also offers private rentals for corporate events, bachelor and bachelorette parties and other private functions. 
Places To Be
See this month's local flavours, products, and services.