In only 2 years, Calvin and his business partner have seen their online business, Gander Disk Golf, outgrow their homes and become a community hub for the Edmonton Disk Golf Community
For most sports, you can expect to find a hub where the community gathers and a place you can visit to get advice and buy equipment that works best for your play style. Until 2020, there was no such thing for the niche-but-growing sport of Disk Golf. Players had to order their equipment from Vancouver or the States, and the only place to learn from each other was to strike up a conversation on the field.
"Much like other sports, there's a lot of value in feeling the equipment in your hands. You want to see if you like the feel of the plastic or the exact color that it is. People in disk golf can be very particular about color, feel, and brand. The season in Edmonton is very short; you play from the moment the snow is gone. So if you order disks, it takes a while to arrive, and you never have them for as long as you'd like," Calvin explains.
The concept for Gander Disk Golf was born during a post-game conversation about how cool it would be if someone in the city sold disks. The next day, Calvin was on the phone with suppliers to figure out how they might make that happen. From this textbook example of taking matters into your own hands, Gander Disk Golf was formed. In June 2020, the conversations began and by September of that very same year, the site was launched. 
Gander quickly outgrew the pair's garages, where they were packaging orders and leaving them in lock boxes outside of their homes for their customers to pick up.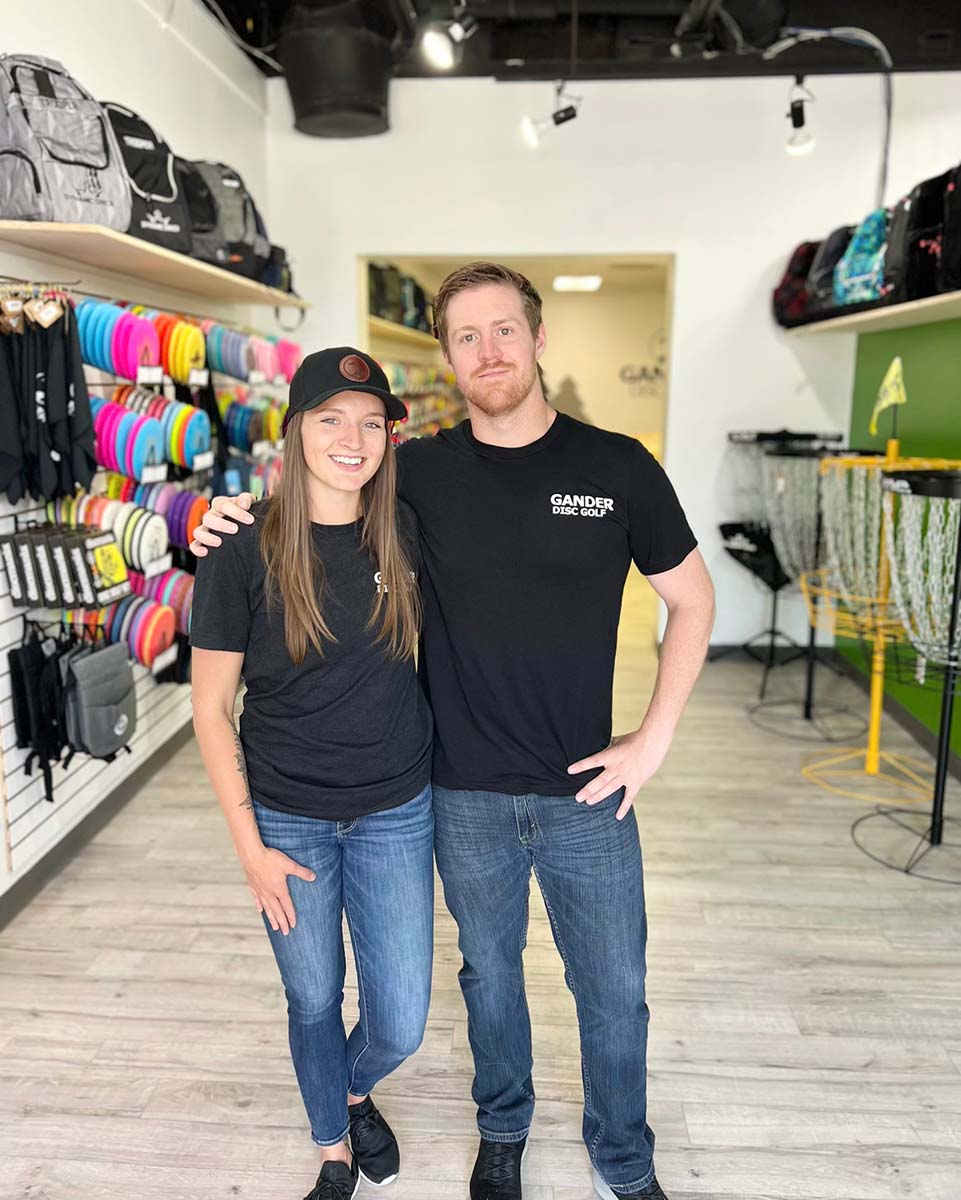 Edmonton's newest lifestyle magazine Uncovering 
the best in hidden gems around the city.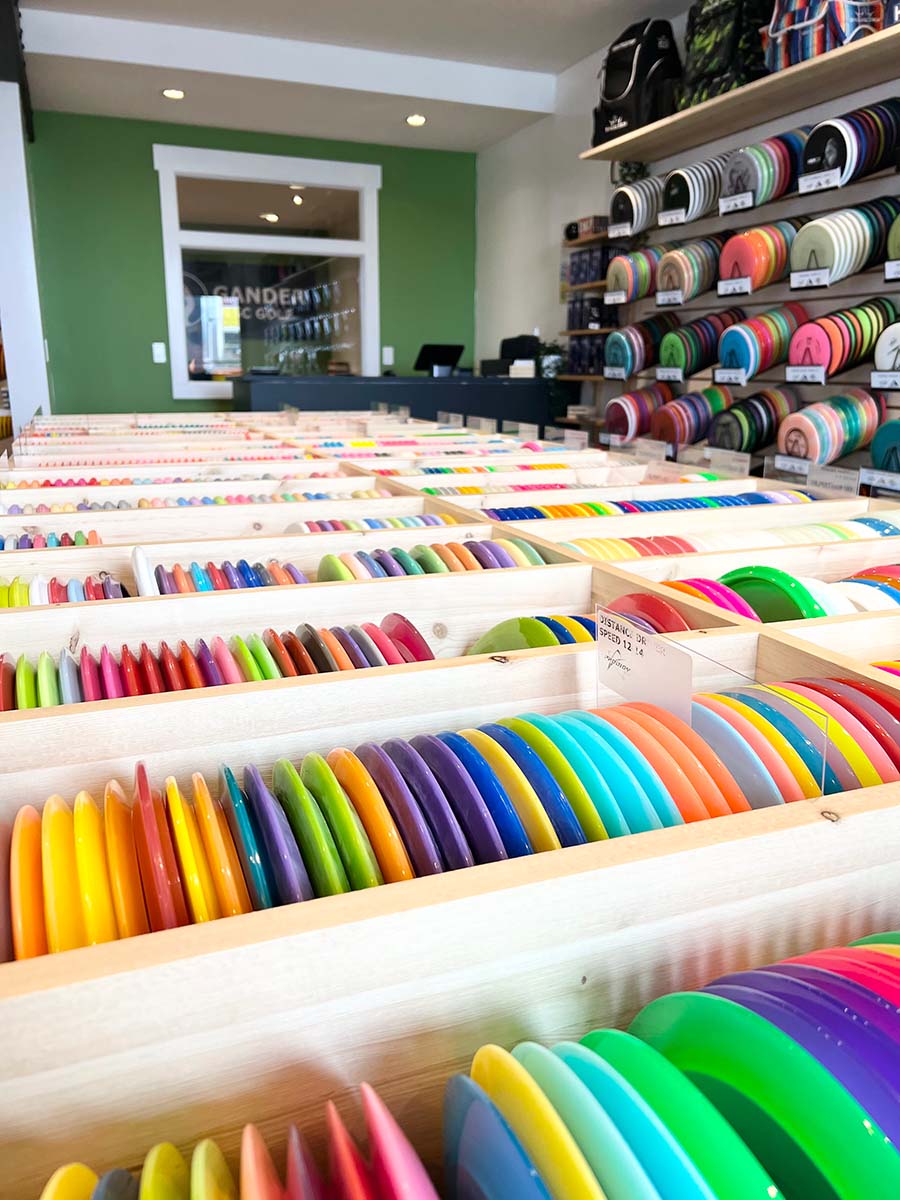 "We needed space either way and when we looked around, it made a lot more sense to have it so that people could come in and pick up their orders if they ordered online. There's also a big collectible aspect to disk golf, so there's a lot of value in people being able to see and feel what they are buying."
During COVID, they didn't get to interact with people as much, but with the storefront, all that has changed. It's become a place where people can go to learn how to play, choose disks, and even attend events in the store and warehouse. 
"Outside of the actual disk golf courses which are usually in public parks, there wasn't really a spot for disk golfers to get together as a community aside from people's homes. We see a lot of connections happening in the store. Families come in together and people are getting to know each other which is a really big part of this."
As the business grows, they hope the sport will grow with it, and vice versa. While the sport is steadily growing here, there's still quite a bit of catching up to do.
"South of the border, disk golf is a completely different thing. Here in Canada, if you're a 16 to 17 year-old disk golfer and you're really good,there aren't really any tournaments that pay out a lot of money. There are not a lot of people or companies who can promote you so you can get sponsorships and make a real career. That is what we want to change in Canada."
Places To Be
See this month's local flavours, products, and services.