A candid conversation with storyteller Stacey Brotzel
Stacey Brotzel has been a staple of the Edmonton news scene for longer than she likes to admit. Known for her infectious smile and constant curiosity, she recently made the switch from telling stories behind the camera, to connecting with listeners from behind a microphone. Late last month, Brotzel said goodbye to her position as host and producer at CBC and joined longtime friend, Darryl McIntyre, as a co-host of This Morning with Stacey Brotzel and Daryl McIntyre on 630 CHED. We turned the interview tables on Brotzel to learn more about her personal story, plans for the future, and her favourite spots in the city.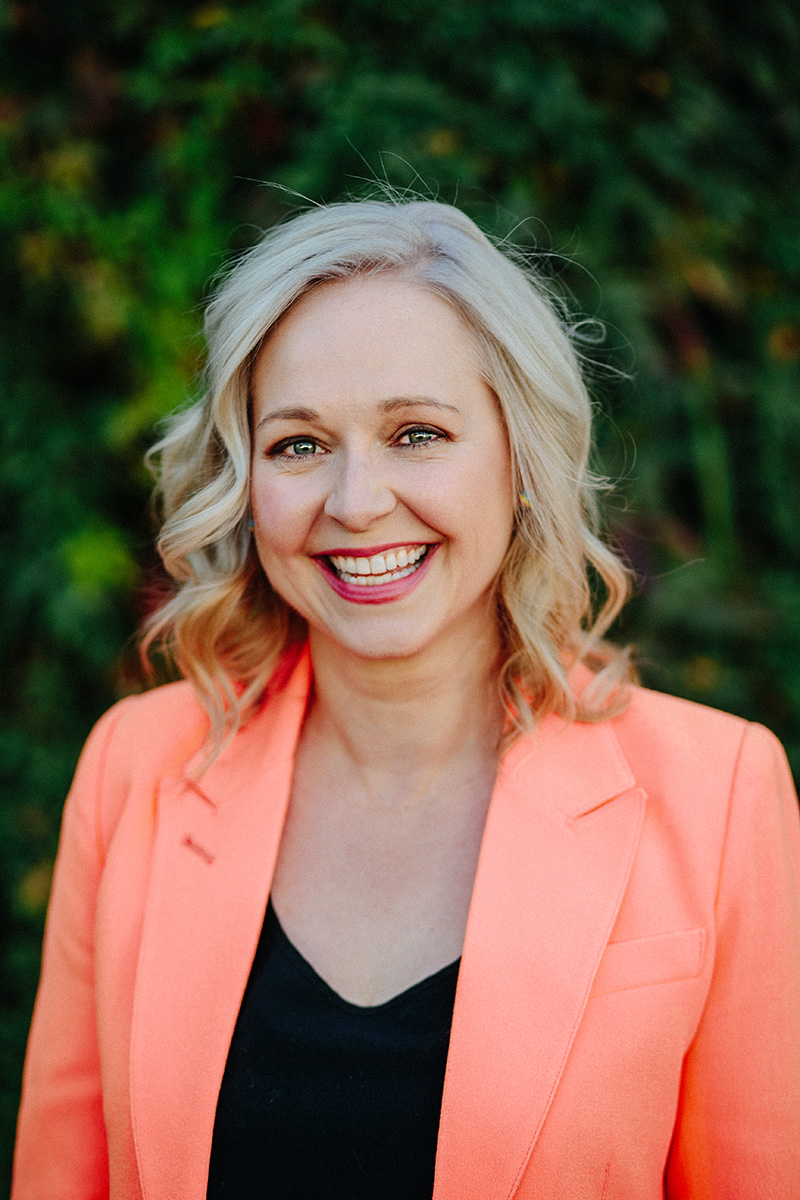 Tell us about this big switch from television to radio, and your goals for your new show.
CBC was fantastic. I loved my two and a half years there. I filled 14 different positions—I counted! They gave me an opportunity to do radio for the first time and to learn the intricacies. They are so good at educating their staff. CBC gave me the tools to allow myself to fly but it's time to move on and shape something of my own.
I've done mornings for about 12 years and what's so special about that is that you wake up with a blank slate. [Our listeners] don't know what's going on because they just woke up and they haven't had all day to check Twitter. Then they get into their cars and they find out what's happening from us, and I am honoured to have that role in people's lives.
Darryl and I now have this opportunity for three and a half hours to reflect on the community and to tell the stories that we think are not being told, and I am really excited about that. I want it to be intensely local. I want it to reflect the community that we serve. There are so many stories that are being left on the table that I think we need to tell. I don't call myself a broadcaster, I call myself a storyteller. I also want to have fun! I love to laugh, and laugh at my own jokes—I think I am hilarious! I want to inform, too. I want it to be fun and lively but informative.
I also grew up listening to 630 CHED. I remember my dad saying to me in Grade 5, "Stacey, you should be listening to another FM station. Why are you listening to 630 CHED?," and I said, "This is my station This is my heart. This is my community. These are the people I know. These are the voices I want and need to hear everyday."  [This station] has always played a role in my life, so for me to have a job here is pretty mind-blowing for Grade 5 Stacey.
Have you ever thought about doing a podcast or are you sticking to broadcast news for now?
I actually helped out with the YWCA podcast Searching for Izena. It was incredible to work on. We talked about the women who have shaped this city; names you don't even know, like Izena. She was the very first woman to be elected in 1921, and nobody knows her name. That podcast told the stories of the women throughout the decades who ran for office. Some were successful and some were not, but they shaped the city.

Edmonton's newest lifestyle magazine Uncovering 
the best in hidden gems around the city.
You are a major lover of Edmonton and area. What do you like to do when you're not busy with storytelling?
I love farmers' markets, especially the St. Albert Farmers' Market. It's the largest outdoor market in western Canada. It's an exploration of culture and people, and you can sample as much vodka as you want! I also love the Royal Glenora stairs. I am not running, just walking, so I still feel like I am exercising. And, I like walking around on Whyte Ave or 124 Street with so many little gems to visit. I love my food, too.
I remember a time in Edmonton where there were very few restaurants that were worth your dollar and now you can't even choose! There are so many great local places that serve incredible food and drink that you're surprised that it's in the city where we live. Leopard Pizza has this soft-serve ice cream that they make in-house. They put olive oil and sea salt on it. It will blow your mind! We have these little pockets of amazingness in our city—like that ice cream that's off the charts, or Buco's Pizzeria, or Fu's Repair Shop's cocktail, 'Return of the Dragon', that has clarified coconut milk and chili-infused vodka in it. It is incredible!
Tell us about your favourite must-have luxuries in your life.
I have been a news anchor (for almost 30 years), who has had to do her own makeup and hair. I've never had anyone do my makeup or hair unless it was for a promo shoot. And I can't do hair. I am terrible at doing my hair. I found an implement that has changed my life: the Dyson Airwrap. It is stupid expensive—and I would still go buy one tomorrow if mine broke. It has dumbed down hairstyling for me enough that I can actually do it. So I can't go anywhere without my Dyson.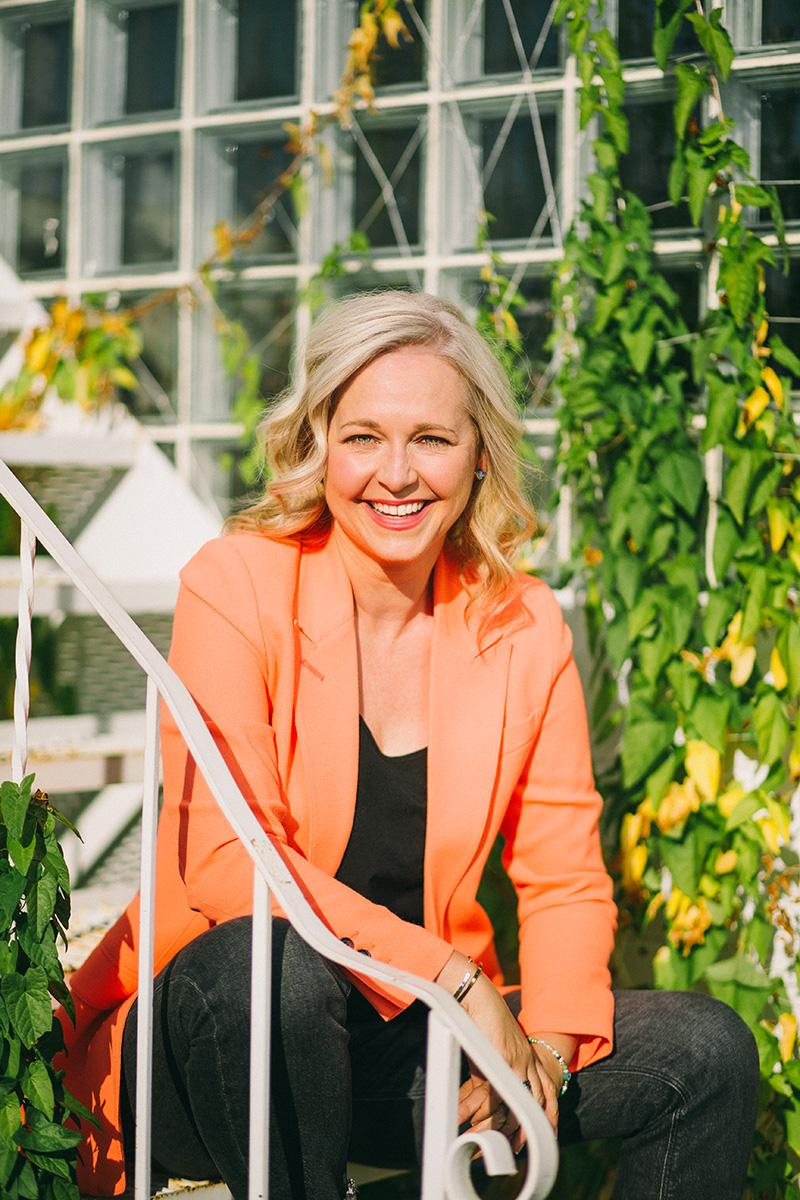 Another one of my luxuries is turning out to be time with my kid—I never thought that at 3 a.m., when (as a baby) she was screaming and I wanted to put her down and go to bed. I never thought I would come to a point that I would realize I have less and less time with her. My kid is a pretty special kid. She makes me laugh and makes me think, and she has made me so proud to be a mom. 
Finally: a good piece of chocolate. I am a chocoholic. I have it in my desk, in my purse, in my car, in my closet (and that's the good stuff), but I love a good piece of chocolate that will make me say, "Oh wow." I tasted a new Jacek chocolate recently that is rose chocolate. I had a bite and I stopped in my tracks, saying, "What is this? This is incredible!" To taste something [so good] that I've never experienced before, [it] rocks my world.
Do you think you will ever return to television broadcasting?
I go where the wind takes me! You can't say never, or even promise a broadcast to be your last, because it may not be. As women grow older, though, you don't see as many [of us] on television so maybe my time was coming anyway, but I have loved every second. I love my job. The only work I do is get up at 3 a.m., everything else is for fun. I have the best job in the world. 
Places To Be
See this month's local flavours, products, and services.