Zee and the people's café business
A conversation with Sohail "Zee" Zaidi is like having one of Remedy Café's signature drinks, Kashmiri Chai: refreshing, comforting, bold and sweet. 
This man, Edmonton's home grown entrepreneur and innovator, downtown revitalizer, community builder and world traveler has many stories to tell, and each is better than the last. But they all have one thread in common: his life, work and stories revolve around community and kindness. 
I came as an immigrant to New York. My journey was long, from Pakistan to Singapore, to Poland, Germany, then New York. There, I used to drive a cab for 11 years, and one day at work, I met my wife, and she said she wanted to marry me. She was visiting New York after her graduation, and we met there, and that's the best thing that ever happened to me. It was like winning the lottery." 
After moving to Edmonton, Zee bought a small coffee shop called Remedy in the Garneau neigbourhood back in the year 2000. Without any experience in running a coffee shop, he started thinking about implementing changes to improve the business, and while at work, he made himself a rice and lentils dish. One customer noticed it and asked if it could be made for customers, and that's when Zee decided to use his passion and talent for cooking to expand the business offerings. 
Growing up in a family of thirteen siblings, everyone had to learn to cook. Zee used that experience, along with a passion and love for healthy, good food, to create an attractive new menu, and that's how modern Remedy was born. 
"At that time, vegan and gluten free diets were slowly starting to become popular. Then I added the chai; we were the first ones to start almond milk beverages, and then brought on other kinds of milk, and that was a huge hit."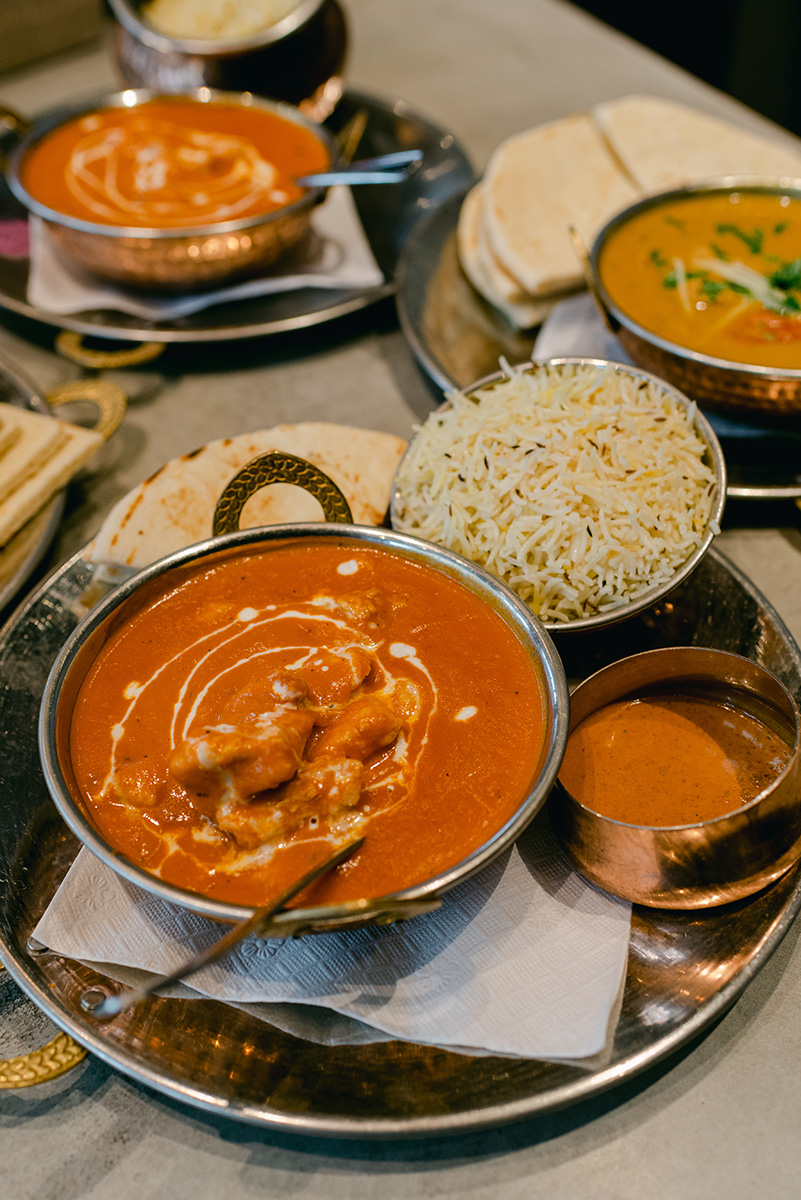 Edmonton's newest lifestyle magazine Uncovering 
the best in hidden gems around the city.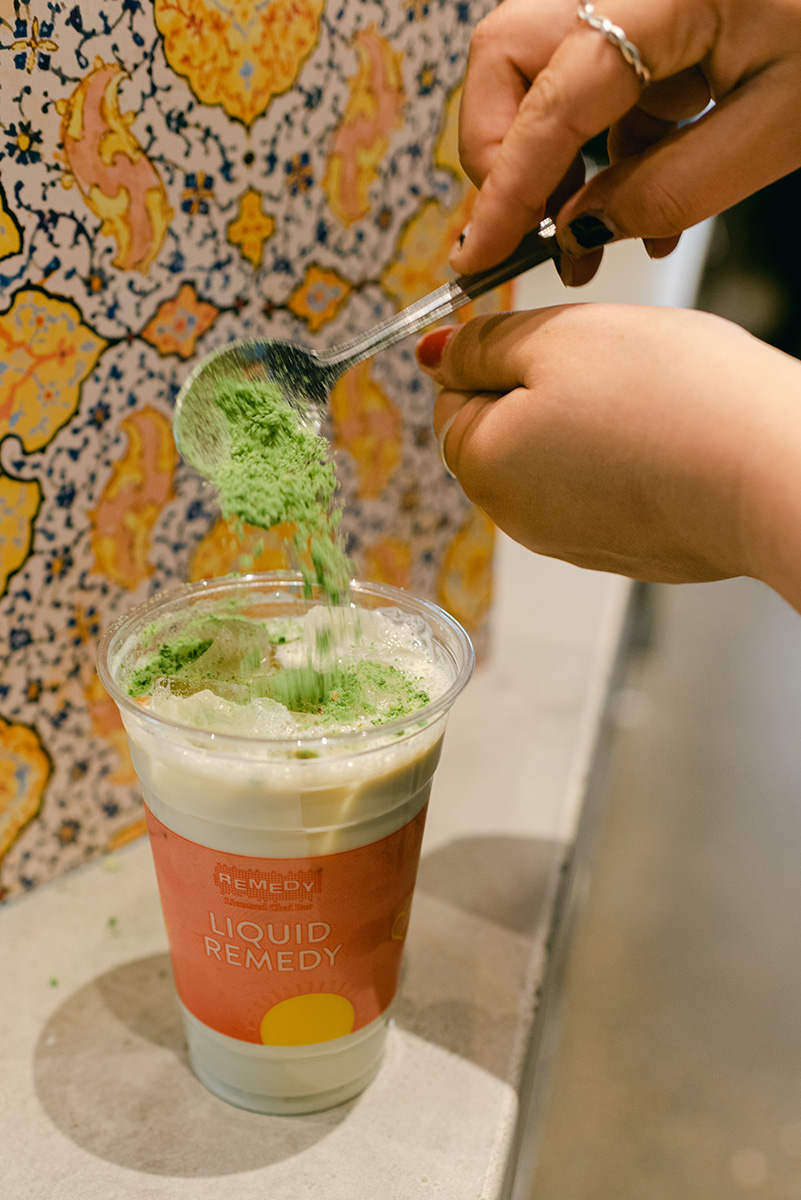 The success was coming as Remedy was becoming undeniably one of the most unique coffee shops in the city, building its own community around it. Zee compares that to a tree trunk, as it requires a lot of hard work, but the results are delightful. "A tree trunk is never beautiful. But the branches are. My customers are my branches."
A genuine and kind-hearted person, Zee has a soft spot for those with developmental disabilities, and feels that it's the responsibility of a society to care for them in the best possible way. That's why his company hires people that have disabilities, without anyone on staff knowing, and they always fit in well. 
Remedy's door is open to all, and that's one of the company rules. If someone comes in and doesn't buy anything, he still wants them to feel at home, sit down, relax, and warm up. The internet has always been free for anyone that comes in. 
The space vibrates with calm, positive energy, and that's why all the locations are always busy, any time of day or night. "It's the people's café, it's not mine," Zee says with a big smile. Recently, their focus has been on hiring Ukrainian newcomers. 
Running 11 locations changed his life significantly. With great power comes great responsibility, and Zee knows that. His employees are his number one strength; he treats them like family, and that's why they stick around, in some cases for decades. 
In 22 years of business, and expanding to 11 stores, Zee has learned a lot. "I think it's important to keep looking forward. If you move forward, people come with you. Don't go back. Keep going. My wife is a major part of the success, she's the head of HR, or as we call her, "Stacy the Super Boss". Working with a spouse has been a blessing. She quit her nursing job to join me, and we've been working together ever since." 
As someone who has built one of Edmonton's most recognized local brands, I wondered what advice Zee had for other entrepreneurs. 
"Be honest with your customers. One day, our store on 124th Street had a problem with debit terminals and couldn't accept any credit cards. When the store manager called me, I said, 'Let's do this my way, just write the customer's name down and the total, and ask them to come back another day to pay.' At the end of the day, the total was well over $5,000. The next day, the manager called me and said everyone came back to pay. And the tips were great. That tells you how people appreciate honesty, and how that builds loyalty…and that's how you build a community." 
Having lived in so many cities around the world, I wanted to know what he likes about Edmonton. 
"It's the best place to raise a family. Yes, the winters are cold, but we have the best fresh water. You have to look at positives. It's also a great city to have a business, and it is becoming better every year. Both of my sons are involved in the business and help; one is a barista and the other one is a delivery guy." 
Another characteristic of the Remedy brand is the fact that they're open late, and this is especially great to see in the downtown area, since so many other places close early. 
"This is a place where you won't be rushed. I always talk to the mayor and city councillors about the fact that we should make downtown more welcoming by being open late, so people can find a safe and inviting environment in our downtown and come out more often. If we're charging the rents that we do, let's make it a place with lots of life and energy." 
Top three luxuries for Zee? 
"Nice clothes. I love wearing good quality clothes and shoes. A Kashmiri Chai, with rose petals and pistachios give it a luxurious look and texture. And finally, travelling with Stacy and the boys." 
Places To Be
See this month's local flavours, products, and services.