An attitude of extraordinary service by Nella Mirante
When travellers and guests arrive at Fairmont Hotel Macdonald, they expect luxury and remarkable service. Nella Mirante's job is to exceed those expectations, and the crossed gold keys on her lapel confirm she can do that. In 2012, Mirante became the first female concierge in Edmonton to attain the Gold Keys of Les Clefs d'Or, and she wears her keys with honour and pride. 
Tell us about a day in the life of a luxury hotel concierge? 
As a professional concierge, every day is truly different because every guest interaction and requests are different. A day can include anything from organizing authentic prairie oysters to arranging a wedding proposal inside of a helicopter! 
I am constantly connecting with concierges from around the world to create incredible moments for our mutual guests as they arrive at their next destination. My passion for delivering incredible service and experiences goes beyond the doors of Fairmont Hotel Macdonald, as I work to ensure my guests are well taken care of when they arrive at their next location. 
What are some unusual and interesting requests guests make? 
I once had the unusual request to find prairie oysters for a special group arriving for the Red Bull Crashed Ice event in Edmonton in 2015. The guests were visiting Alberta for the first time and wanted to enjoy local cuisine – to which they thought meant prairie oysters. To be entirely honest, prior to this request I was not familiar with prairie oysters, so you can imagine my surprise when I realized what I was looking for! When the guests were served their prairie oysters, they were most impressed at how the hotel was able to organize their request so seamlessly and inquired on who was responsible. When I went and introduced myself, the guests immediately noticed the gold keys on my lapel and said they knew that was HOW I was able to make the "oysters" appear. (If you aren't familiar with what prairie oysters are, I will leave that to you to Google!)
When it comes to interesting requests, I once arranged for a wedding proposal via helicopter from Edmonton to Jasper.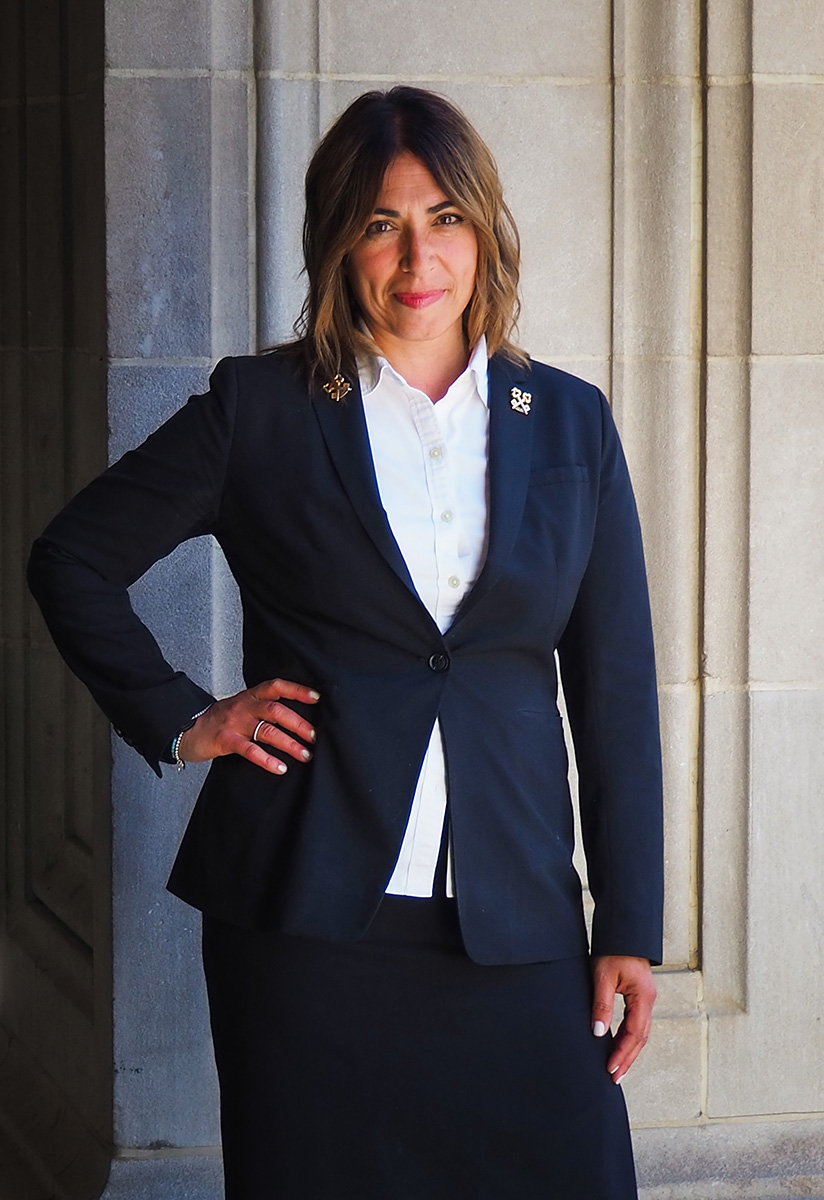 Edmonton's newest lifestyle magazine Uncovering 
the best in hidden gems around the city.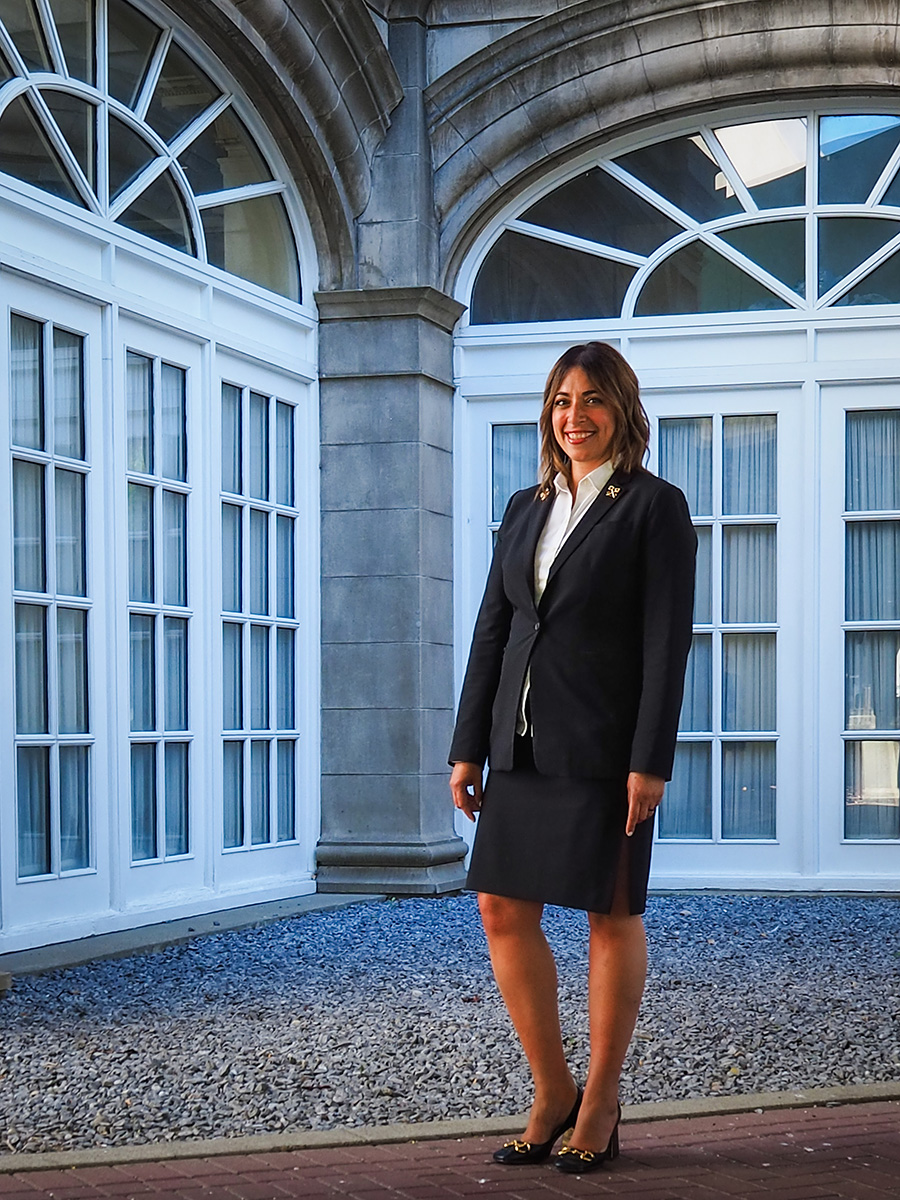 How did you fill your time during Covid? 
I continued working at Edmonton's river valley castle, Fairmont Hotel Macdonald. Although there were many uncertainties during that time, there was absolute certainty that despite what was going on in the world, our guests needed to stay safe and comfortable, while still delivering luxury service. During those times, I worked tirelessly to ensure that guests would not only feel safe, but also celebrated. I worked with guests to create remarkable experiences, from anniversaries to romantic escapes inside the comfort of their private rooms, all while putting safety protocols at the forefront. To this day, I feel tremendous gratitude to those guests who put their trust in me to create experiences that were not only safe, but also extraordinary. 
What are some of the city's hidden gems you would recommend? 
Fairmont Hotel Macdonald's Patio and Gardens at any time of day. With the sunrise or sunset, you can enjoy chef's creations with fabulously crafted cocktails, or just take a moment in our infamous red chairs and enjoy the panoramic views of some of the city's most sought-after views.
Then, a little outside of the city, the Aga Khan Gardens at the University of Alberta Botanic Garden, and the Twilight Picnic is a must-do experience.
Favourite thing to do in your free time?  
I am continuously in search of new things to explore in Edmonton, always finding new places that I can recommend to guests who are looking to experience the city like a local. You can also find me in the kitchen – I love to cook. 
Rewards of the concierge career?  
For me, it is the experience I create for my guests. Making their stay memorable and exceeding their expectations, so that when they return back home to their friends and family, they speak of their time in Edmonton with fondness and joy. At Fairmont, we have the mission that our guests Experience the Grandest of Feelings, and it's my pleasure to be a part of that every day.
Being a concierge offers opportunities to travel to beautiful destinations. This year I will be travelling to Rio de Janeiro as the Concierge Award winner of the Warren Anderson Award with Les Clefs d'Or. This award is granted to a deserving Canadian member for their dedication to the industry and role of the concierge, granting them with a full bursary to attend the Pan American Congress 2022 where we will gather after two years in the waiting! This Congress will allow us to network with our peers to share stories, insight, education, and paving the way in our hospitality industry. 
Must see spots in the city?  
1. Edmonton River Valley: Has so many wonderful trails that take you off the regular paths; my favourite is the Government House Park trail
2. Muttart Conservatory: Spectacular views and walking trails
3. Alberta Legislature Grounds:  Wonderful for walking trails and picnics on the manicured grounds
4. Old Strathcona: Stroll, shop and eat on Whyte Avenue, and be sure to stop for "Made by Marcus" ice cream
5. 104th Street: Great little places to visit and view Canada's only Neon Sign Museum – the best viewing time is at dusk
Places To Be
See this month's local flavours, products, and services.