Many Albertans outside of the drinks' business don't realize how good we have it here for wine selection. We live in one of the best wine markets in the world. Every week we see a new wave of lovely and limited wines appear in our shops, however briefly, until those in the know snap them up.
For this patio focused issue of Modern Luxuria, we have turned our attention to an Austrian grape variety that deserves more shine than it gets, as a brilliant wine to pair with vitamin D: Grüner Veltliner. This peppery, bright, versatile variety is the handy standby of the world's best sommeliers and the next-big-thing for everyday wine drinkers to finally discover in full. Here we do our little part to highlight just a few of the incredible examples available in Alberta, presented in three very different styles: the hyper-traditional, the radically inventive, and some pristine bubbles.
Prost!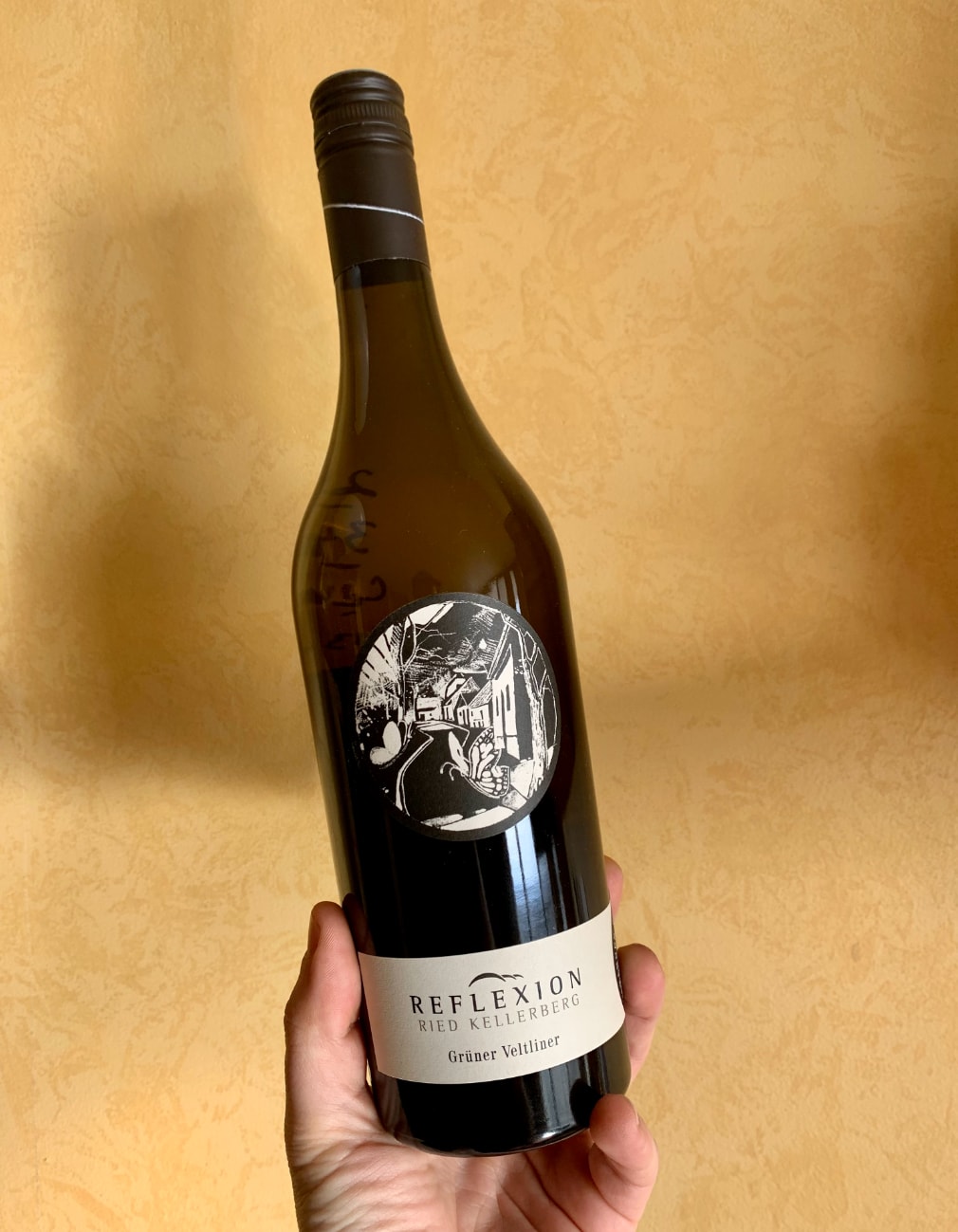 Huber 2019 Blanc de Blancs Brut Sekt
Grüner Veltliner. Traisental DAC, Austria.
$40 – $45
Still available at: Color de Vino, deVine.
Markus Huber is the leading winemaker in Austria's Traisental DAC, a tiny appellation southwest of Vienna, sprawled across the postcard foothills that tumble out from the towering Alps. The loess and limestone soils here combine with the cooling mountain winds and continental altitude to create the ideal conditions for growing sparkling wine. This region sees a long, cool ripening period every fall that intensifies phenolic complexity while keeping acid levels high and sugar levels reasonably low. That's Bubbles 101.
The Traisental's wunderkind is Herr Huber himself, winner of 2015's "Falstaff Winemaker of the Year," the Oscar of the Austrian wine industry! He's also taken home best white wine producer at the International Wine Trade Fair, and earned best Grüner Veltliner producer at the IWC in London. In short, he's a comet! Markus is a 10th generation grower, sure, but having inherited only four hectares, this winery is truly his baby now. He's grown the property to fifty hectares and now boasts vines in a number of erste lages, Austria's equivalent of premier cru sites.
As is a méthode champenoise bubbly made from hand picked, fruit pressed whole-bunch, made with only the free-run juice, and sees 12 months in the bottle resting on the lees. Its effervescence tickles the nose with aromas of anjou pear, quince, and flaky croissant. Grüner's signature white peppercorn note comes through more like fresh cut hay, joining the orchard's fruit profile to mimic a meadow of wildflowers. Something about this aroma is calmingly redolent of unfurling fresh linens over your bed with the windows wide open after spring cleaning. There is a lingering savoury finish that begs for some chevre spread over a fresh baguette or a sushi & sashimi picnic. In the warmth of May, a bubbly like this cannot disappoint.

Edmonton's newest lifestyle magazine Uncovering 
the best in hidden gems around the city.
Every week we see a new wave of lovely and limited wines appear in our shops, however briefly, until those in the know snap them up.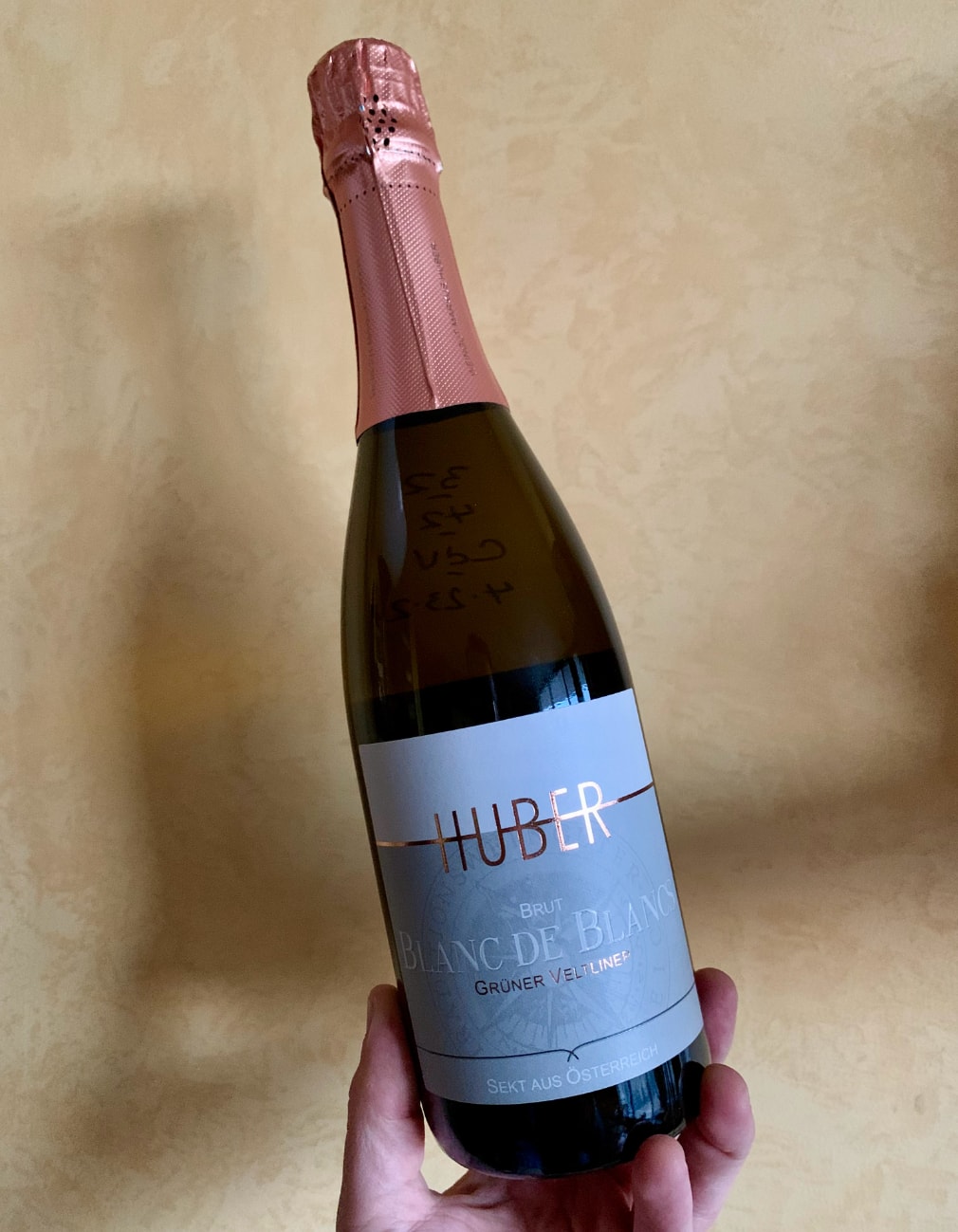 Domäne Wachau 2016 Ried Kellerberg Smaragd
Grüner Veltliner. Wachau DAC, Austria.
$50 – $60
Still available at: was just restocked, request from your favourite boutique.
Cue up Strauss's blauen Donau and hear tell of one of the world's most precious regions for white wine. Say you followed the emerald hued Danube 75 kilometers west from Vienna, you would suddenly alight on a thin strip of alluvial plains spread before steeply terraced hillside vineyards that round a sun-bathed, south-facing bend. This is the Wachau, a slice of earth where Bavarian monks first planted vines a millennium ago. Here sprouts the most lauded (if not the best) examples of Grüner Veltliner.
Domäne Wachau is a bit of a strange bird for today's Wachau, where most wine is grown and vinified by the same family. Here we have a micro-negociant that works with eleven farmers who deliver beautifully grown grapes into the hands of Heinz Frischengruber and Roman Horvath MW, one of only 416 Masters of Wine in the world. Their cooperative has been named best in the world, and is the only winery in the Wachau to nurture parcels in every cru of the Wachau. The Kellerberg plot is arguably the most illustrious, arising on the steep terraces just behind Domäne Wachau's palatial cellars. This is their Smaragd bottling, the Wachau's highest tier for grape ripeness, producing wines with the highest alcohol and thereby fullest body and longest aging potential.
The nose on this liquid work of art abounds with mysterious notes of papaya and mead-like honeyed complexities, accompanied by honeydew and a panoply of whispered spices too symphonic to tell apart, like walking past a spice shop just as someone swings the door open. The finish is more closely oriented toward Grüner Veltliner's signature pear and white pepper dynamic. Classic. This wine calls for bacalao or frog legs or some insane shellfish recipe like lobster thermidor. A treat that you can drink now or cellar another five years.
Johannes Zillinger 2019 Reflexion Ried Kellerberg
Grüner Veltliner. Weinviertel DAC, Austria.
$30 – $37
Still available at: Color de Vino, Millbourne, and by request at your favourite store.
As our third example of Grüner Veltliner's majesty, let's turn to the most punk iteration, a bombastic beauty from the iconoclastic winzer—yes, the Deutsch word for vigneron is winzer (!)—Johannes Zillinger. This is a very different Ried Kellerberg, lying some 100 kilometers east, just outside the Slovakian border in Austria's largest appellation, the Weinviertel. This region is best known for spicy, bright, cheap & cheerful Grüners you pound at some Vienna tavern after a long day with Klimt & Schiele at the Belvedere. But Zillinger's Grüner is something else entirely. This wine is mesmerizing, subversive, and ecstatically irreverent.
Zillinger is a madman. He's a 5th generation wine farmer who up and went to Georgia to pick up on the most ancient winemaking techniques extant. His father was already among the first in Austria to convert to organics (in 1984!). But when Johannes was given the reins in 2013, he took it to the next level, converting to the witchy woo-woo ways of biodynamics, seeking total harmony with nature. He then shipped in a bunch of Georgian qvevris, the massive clay amphoras the Georgians have buried underground and used for wine production since time immemorial and started employing them alongside numerous other unconventional techniques.
To make this single-vineyard Grüner, Johannes hand-picks the grapes from vines interplanted with herbs and lavender, then puts a tenth of them directly into the qvevri whole cluster, allowing for skin-contact with the juice, an orange wine technique that brings a savoury and spicy element to the wine. For the remainder of the cuvée, Zillinger puts half the juice into stainless steel and half into barrels made from their local acacia trees rather than the usual French or Slovenian oak. He then utilizes lees stirring to enhance the texture and round out the acidity of the wine. The result is a beguiling joy! A savoury salinity of peppercorn heaven floating over rich poached pear energy and an elusive charm, something like 'fernweh', a Deutsch word with no English equivalent: 'missing somewhere you've never been.'
Pair this with thinly shaved, imported mortadella from the Italian Centre for possibly the most simple yet successful pairing of your life.

Edmonton's newest lifestyle magazine Uncovering 
the best in hidden gems around the city.