Heading into the holiday season, we often think of special ways to make magical moments for others. Sharlene Rutherford has propelled her career into a lifetime of creating magic through philanthropy and expanding innovation in healthcare across Canada.
Chances are if you hear Sharlene Rutherford's name right now, it is associated with the new Indigenous Cultural Partnership at the Royal Alexandra Hospital. The programs will hire dedicated Indigenous staff to allow for a safe and integrative model of care.
But long before this historical initiative, Sharlene has consistently proven her strength in creating and successfully implementing national healthcare brands such as the medical centres of excellence, the Eye Institute of Alberta, the CK Hui Heart Centre, and the Lois Hole Hospital for Women. 
She was also on the forefront of launching the Alberta Women's Health Foundation, a pan-provincial health charity and division of the Royal Alexandra Hospital Foundation focused on women's health research initiatives and health outcomes, and the Women's Health Collective Canada, in partnership with the BC Women's Health Foundation and the Women's College Hospital Foundation in Toronto. The charity now works with corporate brands to close gaps in women's health research and deficits in care across Canada.
Sharlene began her tenure with the Royal Alexandra Hospital in 2005. After serving as Vice President for eight years, she was named CEO in March 2020 at the start of the pandemic. It did not deter her from restructuring the organization and maintaining growth in healthcare distribution. Last year alone, the Royal Alexandra Hospital Foundation distributed more than $11 million to advance health care outcomes.

Edmonton's newest lifestyle magazine Uncovering 
the best in hidden gems around the city.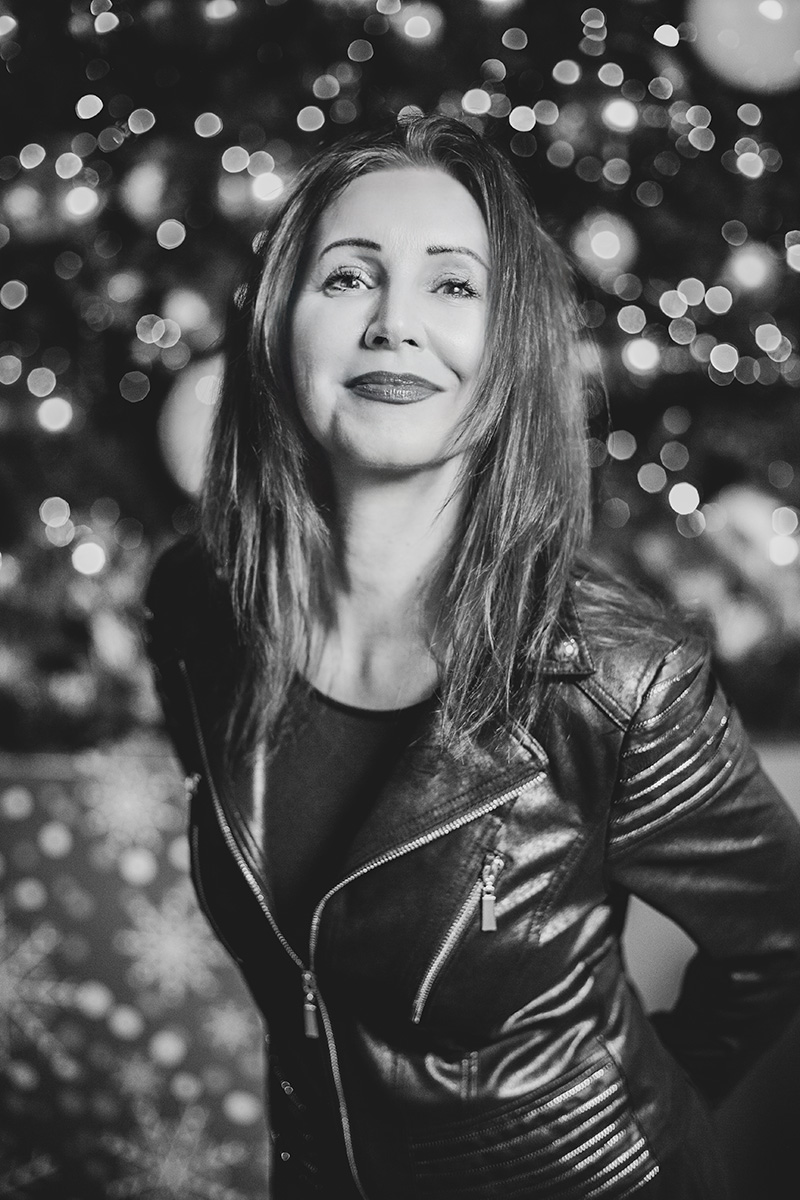 Sharlene's business acumen, steadfastness and creativity can be credited to a few things. Born in St. Walburg, Saskatchewan, her family's farm was a multigenerational mixed farm – both cattle and grain. To hear Sharlene talk about her childhood is beautiful and takes you back to a time gone past. She will tell you of the learned sensibilities that come with seasons of seeding, growing, and harvesting – of calving out and managing an operation. She reminisces about having both a lot of freedom and a lot of responsibility at a young age. "There were chores both indoors and outdoors. And I sometimes marvel at how much space I had to roam freely and with less supervision than what kids have today. I had the best pets – most of them towered over me."
Then came the 80s and Sharlene was old enough to understand the farming crisis at the time.
"Interest rates spiked and farms carrying an operating loan or owing on equipment were in trouble. Values of land and commodities also plummeted. It was a stressful time for entire families — some farmers were walking into banks and handing over the keys." Sharlene says it impacted her greatly, shaping her thinking and decision making later in life. This would shape her development of skills in business. "Growing up on the farm, I saw hard work and I witnessed risk-taking; I saw success and I also felt the sting of bitter disappointments, and these remain with me today."
Sharlene obtained her post secondary education in communications media, using journalism as the door opener to new experiences. "I was always pretty inquisitive so my career took off pretty quickly when I realized that long-form reporting in print media was something I both loved and excelled at.  My time with Hollinger Corporation and Southam News took me across three provinces and several mastheads. I relished the entire experience of newspaper reporting, production, and the business of circulation – and I count myself among the "old guard" who still lament the demise of the product."  
In a world saturated with blogs and social media, content development is fast paced and not always mindful of the traditional natural storytelling as in the past with investigating, fact-finding, and 
fact-checking. Sharlene realized that the capacity she had built as a journalist offered her a transferable skill. "As journalists left the traditional locations where we practiced our craft, we found new homes within the private, public, and not-for-profit sectors as communications officers and public relations specialists."
In 2005 the Royal Alexandra Hospital Foundation was resourcing to take on its largest campaign at the time – funding for a new women's hospital. It is here where Sharlene's journey in the not-for-profit world began. "What kept me in the room was the exciting opportunity to once more influence and inform through my work; this time in crafting the stories that would shape the development of healthcare."
Over the course of the next several years, her role at the foundation continued to evolve and she was able to demonstrate a capacity to envision new goals and lead teams to succeed. Some of these goals are still very recognizable and talked about to this day including the Kilimanjaro Climb in 2011 in support of orthopedic surgery, followed by the successful da Vinci Robotic Surgery campaign for the Lois Hole Hospital for Women in 2014. 
Sharlene is aware no one achieves these successes on their own. "I was really fortunate in my early days at the foundation to be able to stand on the shoulders of giants. Titans in our community like Linda Hughes, Frank Calder, Maureen McCaw and Grant Ericksen. I worked with and learned invaluable lessons from strong women leaders. Many of these people served on our board of directors so I felt privileged to have access to so much knowledge, good guidance, and strong business acumen. I had the good fortune of having a wonderful mentor and strong example to follow, too, in Andrew Otway, who successfully led the foundation for twenty years, and whose model for relationships with his team and workplace culture is one I will always maintain." 
You can hear the passion and urgency in Sharlene's voice when she talks about the new Indigenous initiatives at the Royal Alexandra Hospital Foundation. "Innovation in health care is not only new technology – it's also a new program or the integration of a new practice that improves the patient's journey and their return to health. I believe it's widely known and, finally, an accepted truth that no Canadian can be proud of our past when it comes to our relationship with Indigenous people. Health systems across Canada, in all jurisdictions, are specifically called out for the systemic disparities that are at best dismissive of Indigenous people and at worst, blatantly racist. The Royal Alexandra Hospital is not only an active participant in the calls to action in Truth and Reconciliation, it's leaning in and leading change. The Indigenous Wellness Program at the RAH and, now, the Indigenous Cultural Partnership at the Lois Hole Hospital for Women are new programs that call for an integration of practices that have been developed and will be led by Indigenous health leaders to inform and improve care."
Sharlene has, and continues, to make her mark in healthcare. She hopes to leave a legacy of elevated patient care at the Royal Alexandra Hospital, and be a driver of greater success in women's health through the success of the Alberta Women's Health Foundation and Women's Health Collective Canada.
Sharlene most recently received the Queen Elizabeth II Platinum Jubilee Medal for years of service in the advancement of patient care at the Royal Alexandra Hospital and dedication to the advancement of care of marginalized populations and in women's health.
Places To Be
See this month's local flavours, products, and services.