Rostizado reemerges with a new design, new chef, and new menu.
Restaurants around the city are innovating to embrace this new normal of take-out, safe seating arrangements, and adjusting budgets. Tres Carnales Rostizado is a prime example. With Tres Carnales, their older brother restaurant famous for Mexican street fare becoming a take-out hot spot and limited by a smaller dining room, the expansive space at Tres Carnales Rostizado revealed an opportunity for reinvention.
Owners Chris Sills and Daniel Braun had launched Tres Carnales just off Jasper in 2011 to enormous success. In 2014 they premiered Tres Carnales Rostizado, a fine dining establishment with a pan-Latinx cuisine that drew inspiration beyond Mexico. Tres Carnales Rostizado had featured a more austere dining room of muted smokey tones that lent a dark mystique to the raw space of the retrofitted Mercer Warehouse on 104th & 104th. But with change in the air, Daniel and Chris saw an opportunity to reinvent and marry their two concepts with an ambitious renovation.
Working with local design team Land Faculty, they've infused their Tres Carnales Rostizado space with a mid-century, old town Puerto Vallarta vibe that amounts to instant transport. Their team has moved away from minimalism to a bold and refreshing palette that would make Diego Rivera smile. The atmosphere is prosaic, fit for Cuban boater hats and hand rolled cigars…you could only imagine the aroma as it is mingled with their finest mezcals, if such things were allowed. This new decor expresses the marriage of Daniel & Chris's Edmonton-famous concepts perfectly—more richly appointed than a street side taqueria yet more relaxed and uplifting than a formal dining room.

Edmonton's newest lifestyle magazine Uncovering 
the best in hidden gems around the city.
You melt into this place, hours drift by, you're relaxed in a way this pandemic hasmade almost impossible. That's helped along by the Covid cautious seating design. The handsome transparent boundaries between seats lets the energy of a bustling restaurant fill you with joy instead of worry. Remember those days!
In marrying the concepts, Red Seal chef Marcela Garcia Vega was brought in to lead the Rosti+Tres kitchen, working closely with Red Seal executive chef Mayelin Rodríguez who has been with Tres since day one. With Daniel hailing from Mexico, Mayelin from the Dominican, Marcela from Chile, and Chris the Canadian beach bum who's spent decades going back and forth to Pacific Mexico, the inspiration for the new menu still ranges widely from Northern Mexico to the southernmost tip of this diverse hemisphere.
The atmosphere is prosaic, fit for Cuban boater hats and hand rolled cigars…you could only imagine the aroma as it is mingled with their finest mezcals, if such things were allowed.

Edmonton's newest lifestyle magazine Uncovering 
the best in hidden gems around the city.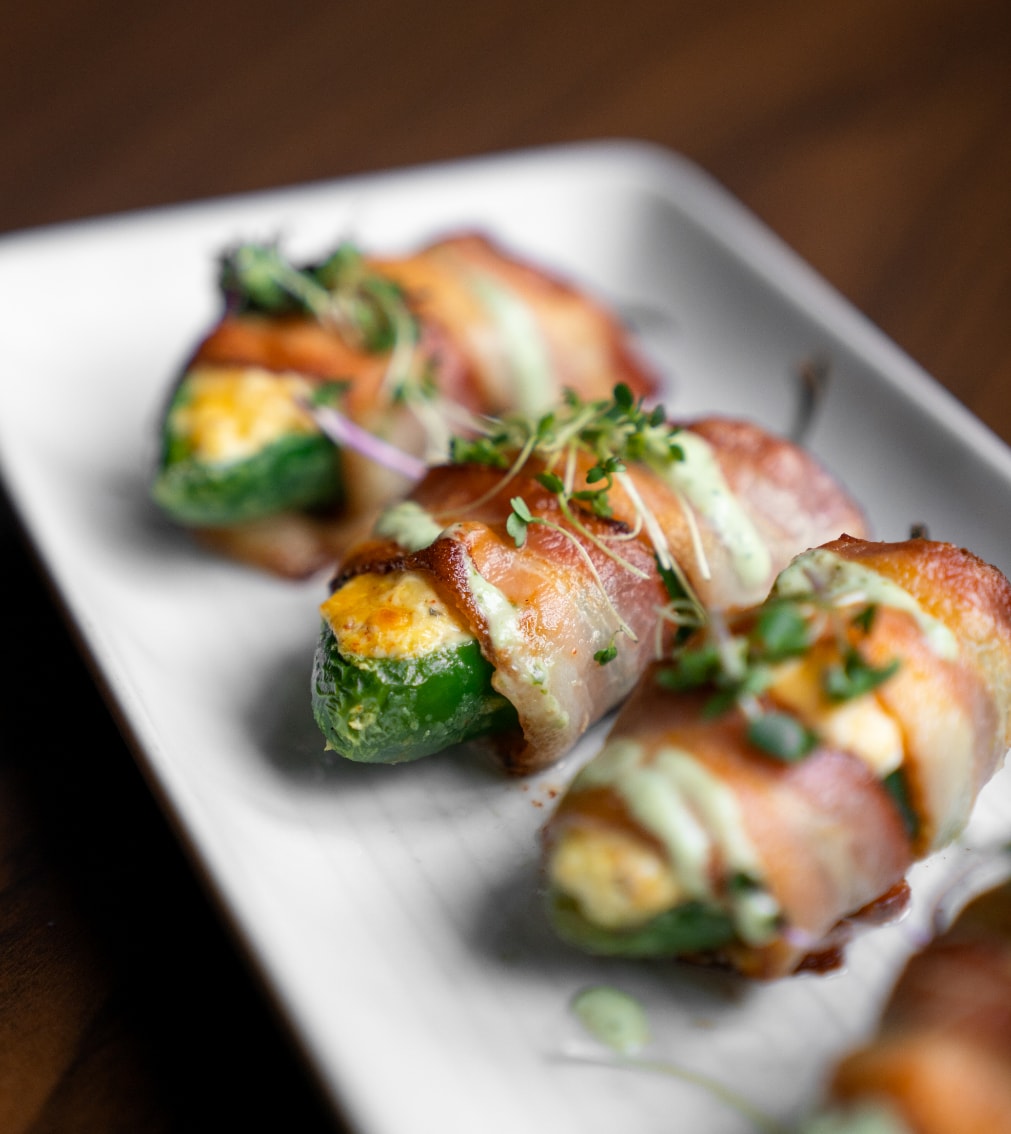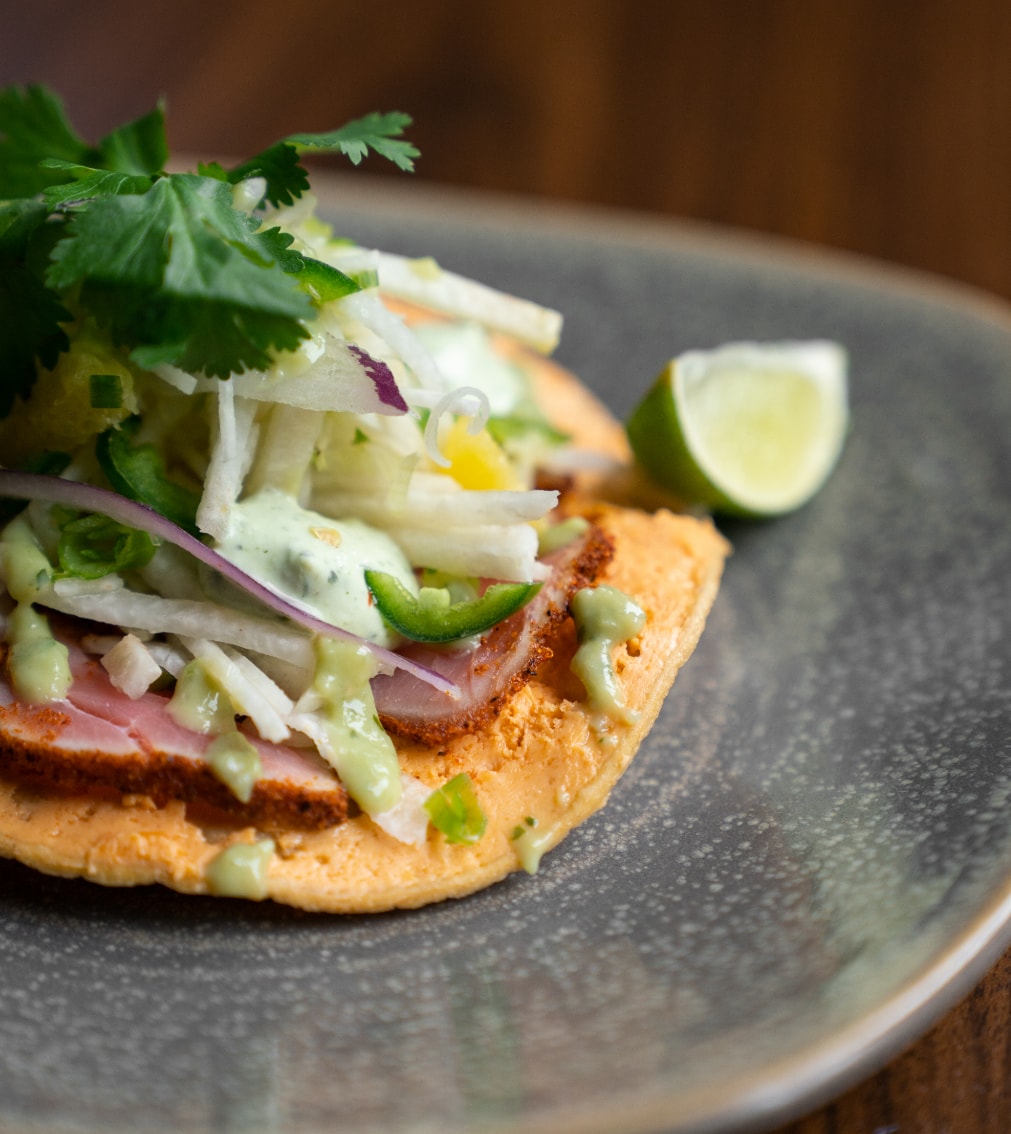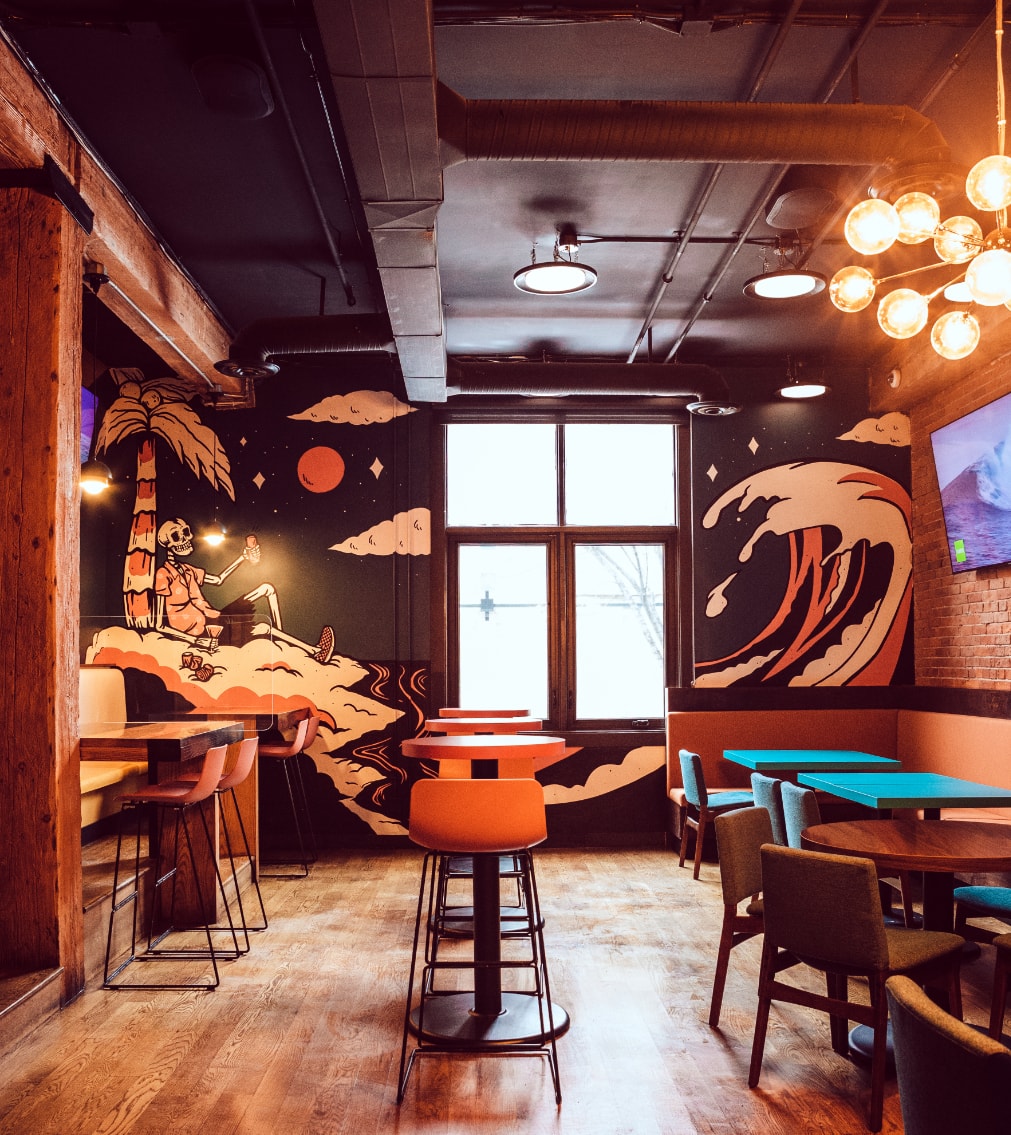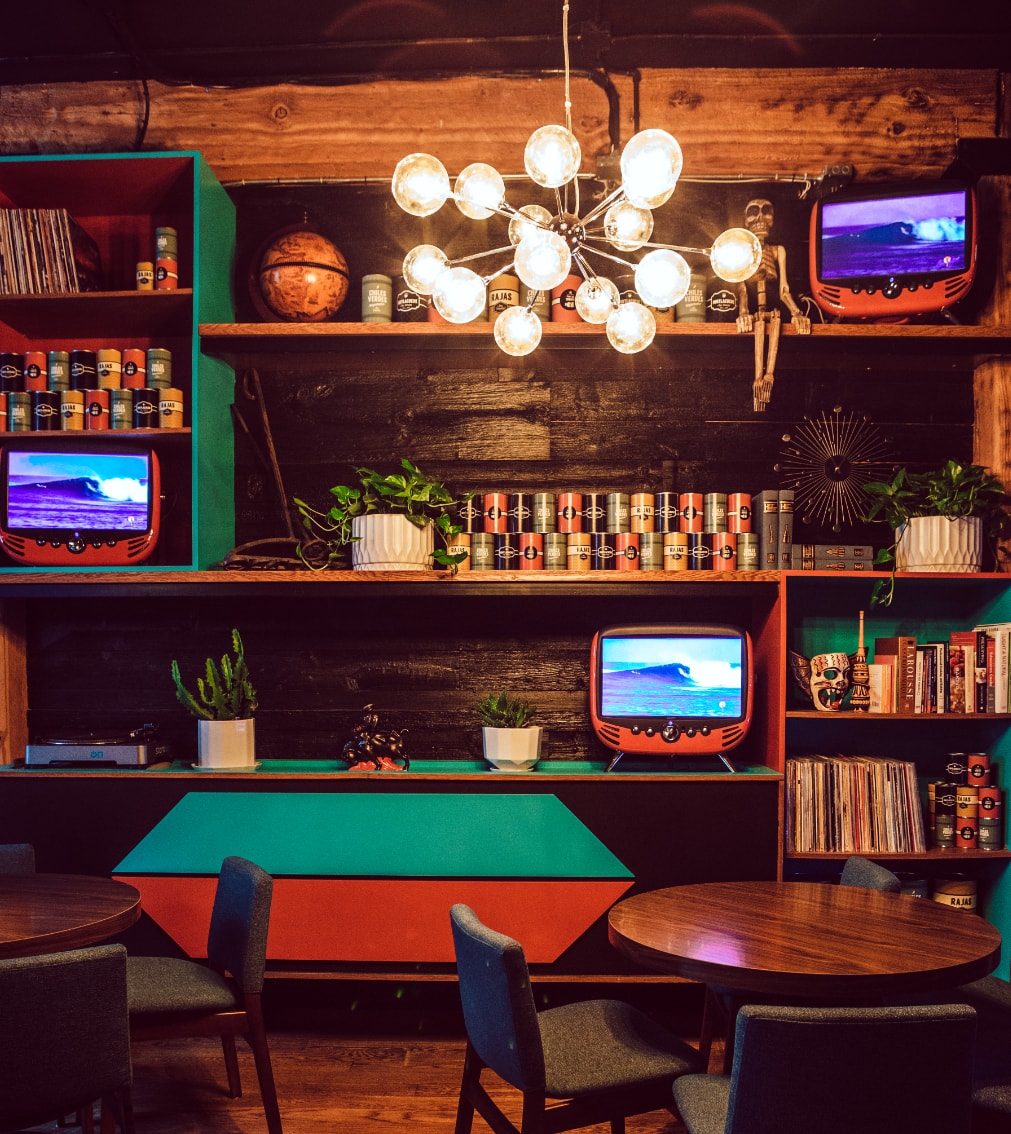 Classics like their rotisserie chicken, seafood molcajete, and Daniel's Mom's flan de queso recipe aren't going anywhere! But the menu has a host of new dishes that utilize high-end local and from-the-source ingredients to draw out the most intensity and complexity they can from classic street food recipes. A new machine imported from Mexico forms and fries fresh masa & guajillo tortillas on the spot when a taco order lands – it doesn't get fresher. Ducks have been sourced from Alberta farmers for confit tacos, praised for being less gamey than the classic Brome Lake, QC foul. And their house churros made to order are a divine treat.
Meanwhile, new items ranging from tostadas to tacos to a wild riff on jalepeño poppers fill out the menu with less pricey options that still deliver like fine dining. These poppers are a perfect vignette of their pivot. Inspired by the chile rellenos you'd chop up and pile on tortillas at breakfast in Puebla, they halve large jalepeños, pipe in an emulsion of three cheeses, flash bake them, then drizzle with an herb cilantro crema and microgreens, but not before they're (optionally!) wrapped in thick cut bacon for the carnivores. The play of heat, smoke, and sharp cheeses harmonizes with the vegetal freshness of the pepper making for a much lighter and brighter experience than the deep fried version.
Jumping into their tuna tostada, I'm served this gorgeous dry-rubbed ahi tuna belly seared, then fanned around a fried tortilla base, held in place by a proprietary spicy whip (I couldn't coax the recipe out of them!), topped with slivered mandarin, jicama slaw, raw shaved chiles, and an avocado cucumber sauce. The balance between the crunch of the tostado and the generous texture of the tuna belly takes me halfway to Puerto Vallarta.
The prawn tacos complete the journey. They are, like most of my favourite dishes, deceptively simple: the tortillas come out warm and savoury. Beyond being the perfect edible utensil, these beauties are like the baseline that holds a song together, highlighting the rich beer batter and briny prawns hoisted on the shoulders of so many herbaceous layers—an herb oil so dense with greenery it borders on a paste, juxtaposed with a different herb crema, riding on an uber fresh pico de gallo and crunchy cabbage. It's like a ripping garage band jamming with a horn section.
Their signature flan de queso and their mezcal old fashioned riff (lifted by our locally made Token Bitters) finish off a staycation I didn't know how much I needed. Looking back on the hours spent lounging with friends, we've taken down our share of the crispy Tres Carnales 'Lupita' mexican lager (brewed by our old guard icons at Alley Kat), pear pisco sours, and (slow-sipped!) tequila flights. I realize then that I've pushed this bar to its limits without disappointment. This, dear reader, is how to travel in a global pandemic!