Mediterranean comfort in a northern clime
Many Edmontonians will know Yuksel Gultekin from Sofra, the Turkish restaurant he's operated downtown for the past 17 years. In January, Yuksel opened Zula Kitchen and Wine Bar in West Block Glenora where he ventures further afield with flavourful fare inspired by the entire Mediterranean Basin.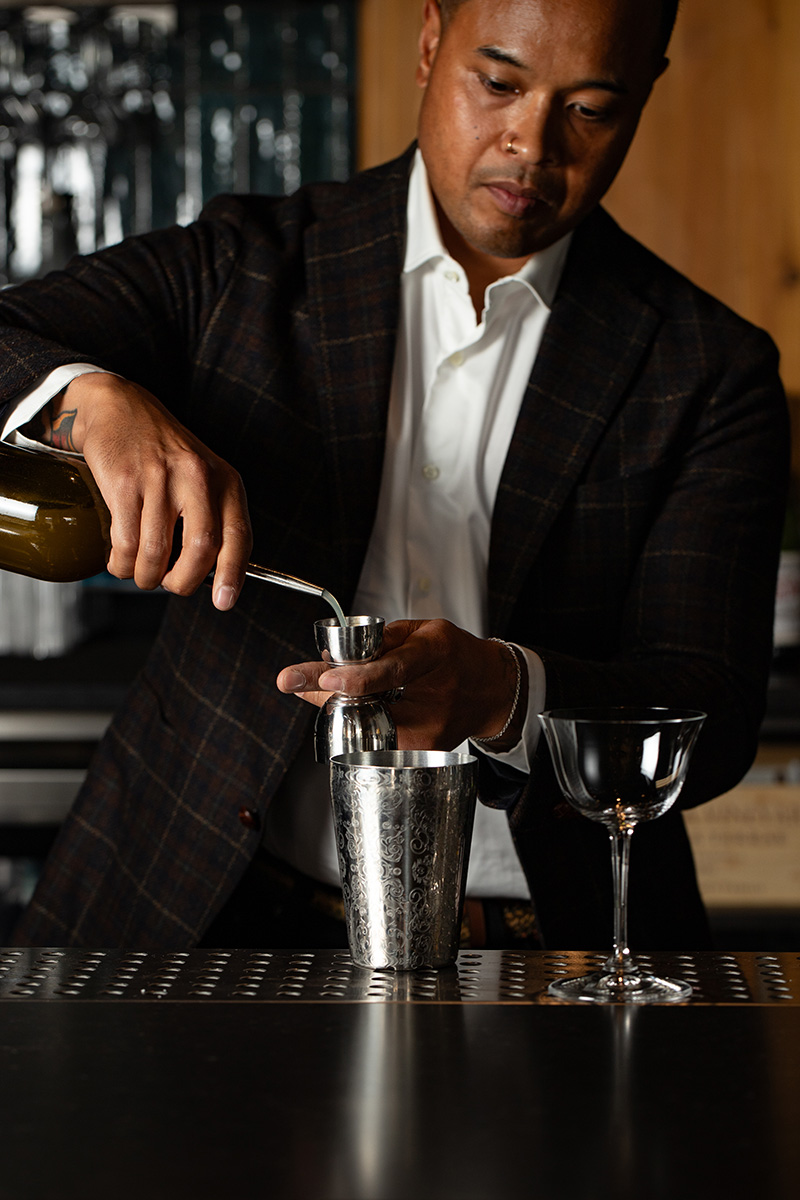 A consummate host, people-person, and pioneer of the Turkish food scene in Edmonton, Yuksel has earned one-name status amongst his fans. It is not uncommon to find him in the dining room greeting customers, shaking hands, and making sure guests are having a good experience. 
"When people say how much they love the food, it keeps me going," he says. "It's the best feeling when clients are happy. I want them to enjoy what they are paying for." 
At Zula, all dishes are made from scratch with market-fresh ingredients. While the menu will change with the seasons, some items, like rack of lamb, calamari, and eggplant-wrapped halloumi will (hopefully) remain as regular options. Kebabs are on offer, as one would expect, and are available during lunch as individual portions, or during dinner as a mixed platter which makes it perfect for sharing. 
"There's something for everyone," Yuksel says of his food that is as much for vegetarians as it is for pescatarians and carnivores. "After a while, you learn how to read people and know what they like." With nearly 30 years of experience in the industry, and most of it in Edmonton, it's safe to say that Yuksel Gultekin knows what the people want. 
With that in mind, Zula bridges the gap of what to eat and when. Guests can opt for lighter lunchtime meals like sandwiches and salads, or indulge later in the evening with a wagyu steak and pasta washed down with a full-bodied Masi Costasera. 

Edmonton's newest lifestyle magazine Uncovering 
the best in hidden gems around the city.
That wagyu finds its way on the menu in a handful of presentations, including meatballs on eggplant puree, dry-aged in hamburger form, or as steak that's grilled and topped with house-made bone marrow butter. Uncooked cuts can also be purchased from Arpa, the butchery next door that Yuksel opened this spring. 
A dining experience should always be about more than the food, though, and such is the case at Zula where cocktail creation and wine curation receive as much attention as what comes out of the kitchen. Sipping a French 75 or a Limoncello Sour on the patio, surrounded by the scent of hibiscus, it would be easy to imagine you're on a beach in Monaco or a terrace on the Amalfi Coast. And, if you've never had a Turkish sauvignon blanc, this is the place to find it. Pair it with the calamari, and you might forget where you are, if just for a moment. 
No matter where you take a seat, outdoors or inside the beautiful space where shades of blue bathe the walls, the tiles, and the velvet banquettes, Zula, in its entirety, is a place to feel comfortable and comforted. The food and drink are just two parts—albeit delicious ones—of a very pretty package.