In the face of an unfortunate downturn, Brad Neilson took a chance at his dream, becoming a globally admired woodworker in the process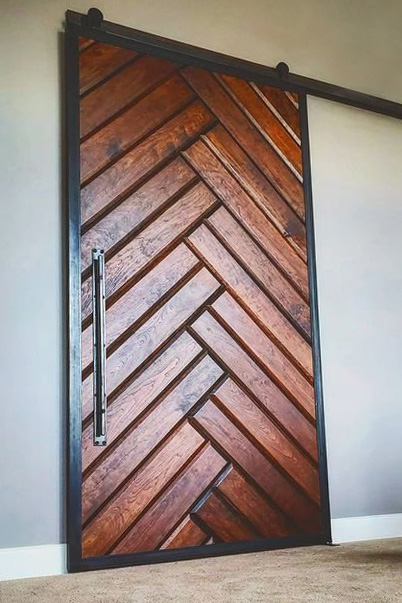 When you have an incredible talent, people often express that they would love to own a piece of your work. But whether or not you should follow up on those who express desire in passing conversation is often a grey area. The great success of Iron Hide Woodworks is what happens when you take a chance and follow up.
Brad Neilson was an oil and gas worker by trade and a woodworker at heart. When Brad and his wife and business partner, Jennifer, moved into their current home, he built them an 8-foot-long dining table which drew countless questions and compliments.
In 2015, the oil crashed in the middle of the season, so they lost a lot of work. "We started to wonder if people would pay us to make the tables," explained co-owner of Iron Hide Woodworks, Jennifer Neilson. "That's kind of how Iron Hide got started. It was, 'Did you mean it? Did you really want a table?' It started with tables and 7 years later, here we are."
When working with Iron Hide, your commission begins with a quote, dimensions, and, for most, a few inspirational photos to guide the process. For those who want to see what the piece would look like, Brad can make up an AutoCAD drawing. Each piece is handmade by Brad from start to finish, the woodwork and metalwork are both done in his shop. 

Edmonton's newest lifestyle magazine Uncovering 
the best in hidden gems around the city.
There's no doubt that Brad's work is impeccable, but of course, it's expected that most people will want to have more control over the design process when it comes to important pieces in their home, such as tables, beds, and shelving, to get the gorgeous piece asked for. If you're looking for something truly unique, truly mind blowing, then consider relinquishing control and giving as few details as possible.
"That is usually when you'll get the coolest thing. Brad is very, very creative. He's got all kinds of ideas. What people come to us the most for is the cantilever tables, with the metal bases and the wooden tops, and what [the popularity of that table] stems from is a client doing exactly that. They said, 'Look, I want something unique. I want it to be a showstopper'. That's where that table was born from, a client just blindly trusting us."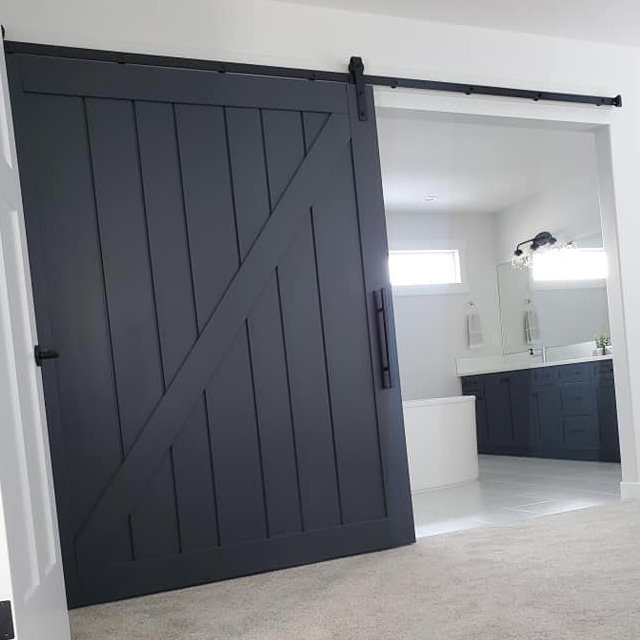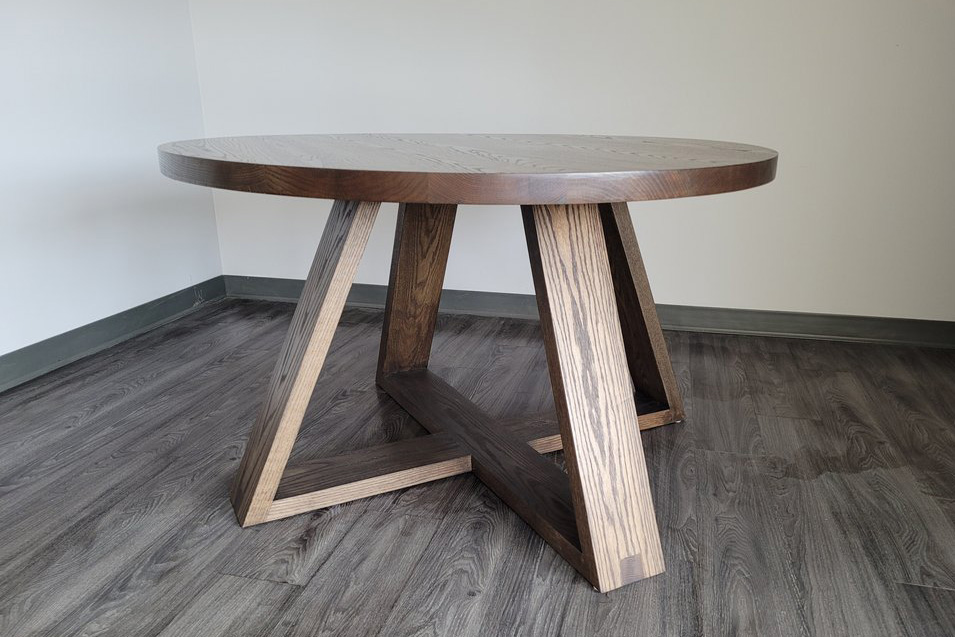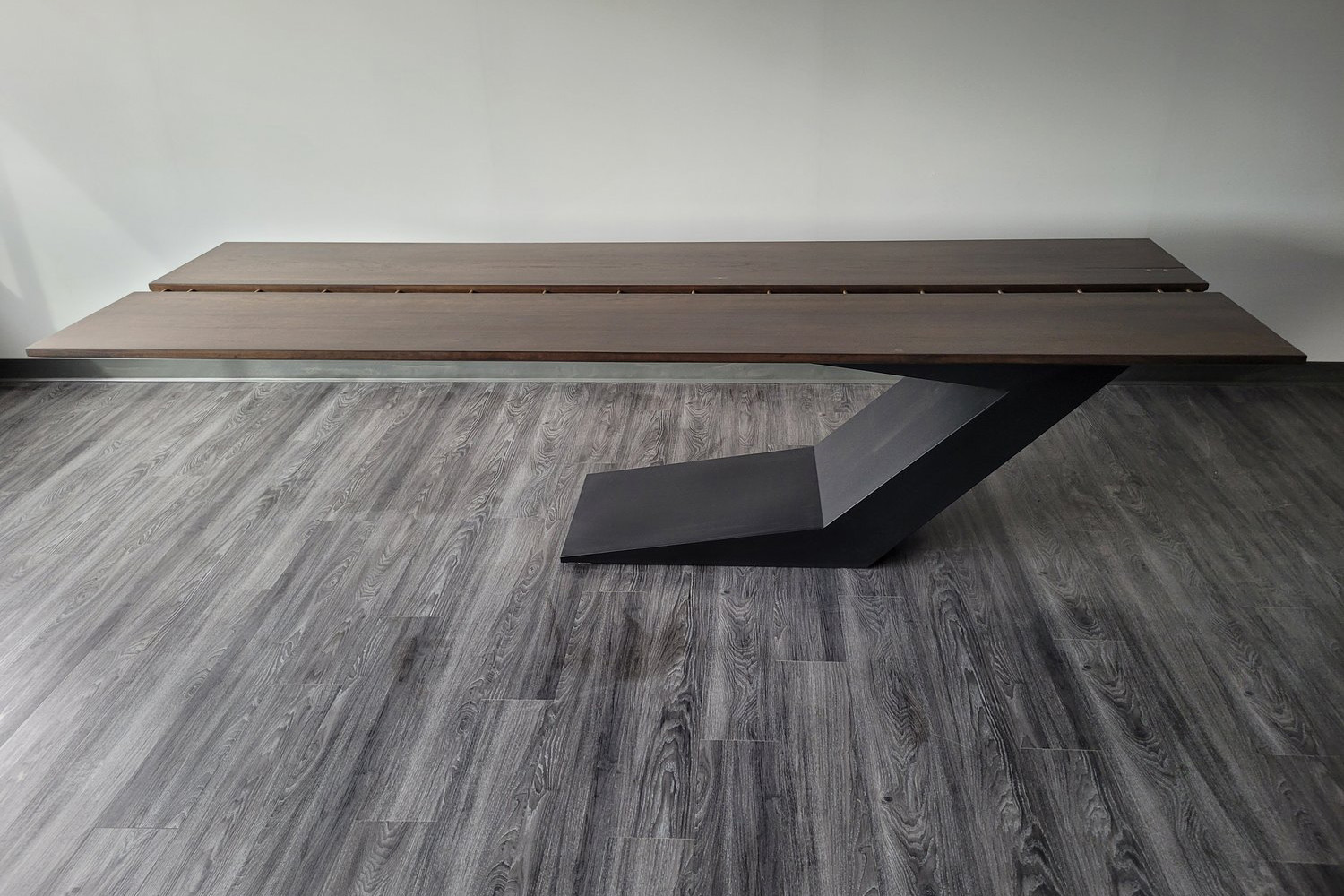 While Iron Hide Woodworks can craft nearly any piece of furniture you can imagine, the cantilever table has gained the most traction. Global traction in fact! They've sent pieces across Canada, to the United States, received requests from Puerto Rico, and most recently, the United Kingdom.
Every piece that Brad makes is unique, but there are a few that stand out from the crowd. The first cantilever table stands out is the piece that started it all. "At the time it was the biggest, craziest piece!"
Expandable tables and beds with inlaid LED lights are some of the outstanding works Brad has produced, but there is one project on his mind he's hoping a client will give him the opportunity to turn into reality.
"A dream project for Brad would be building a high-end poker table or games table. He's built a convertible table before, but a higher budget one would be something he would love to work on."
Places To Be
See this month's local flavours, products, and services.