"The minute I heard R&B and Soul, I knew it was always going to be a part of my musical world."
"The combination of the two, singing and saxophone, makes me a unique entity when I play around the city. It's pretty amazing – the power of music."
It's a 'Mr Holland's Opus' type of story. A young boy growing up in Onoway, Alberta, inspired by his music teachers. Edmonton musician, Jeff Hendrick credits them, and his supportive parents for his lifelong, soul filling relationship with music. We'd be amiss to forget those fervent records by Michael McDonald, Kenny Loggins and Motown artists, all of which were the impetus into a life of Rhythm and Blues.
Hendrick's musicality spans from singer/songwriter to keyboard player but it was that brass, single-reed, woodwind instrument that landed him a spot at McGill University in Montreal. He was one of five saxophone players from across the country selected into their elite jazz music program. A learned experience studying classical to jazz couldn't compete with his deep rooted connection to R&B. After graduation, Hendrick headed home to the prairies, to reconnect, regroup and refocus.

Edmonton's newest lifestyle magazine Uncovering 
the best in hidden gems around the city.
It wasn't long before growth and opportunity had Hendrick hitting the coasts of LA and New York. He found himself on the steps of Def Jam Records and Queen Latifah's office in New Jersey. Performances included shows at The Time Warner Center, SOB's, Billie's Black, and The Sugar Bar. "New York changed my life; I love it there but the music industry is tough. This was long before artists like Robin Thicke and Justin Timberlake. They didn't know what to do with me, they didn't know where I fit."
As time marched on, the music industry evolved and so did our city. Along with the internet came a worldwide audience for Hendrick, selling 25,000 independent copies to a fan base in over 12 countries. And not unlike another movie, it was Hendrick's moment in time to 'Pay It Forward'. Raised in a family of educators, it was a natural progression to take a position at Norquest College as an ESL teacher. An important aspect to his personal fabric is culture. He teaches students from Somalia, Eritrea and Ethiopia, often bonding over their love of music. He is now helping them navigate life in a new country while they teach him so many things about theirs. "It's a really rewarding component of my life that complements my music career."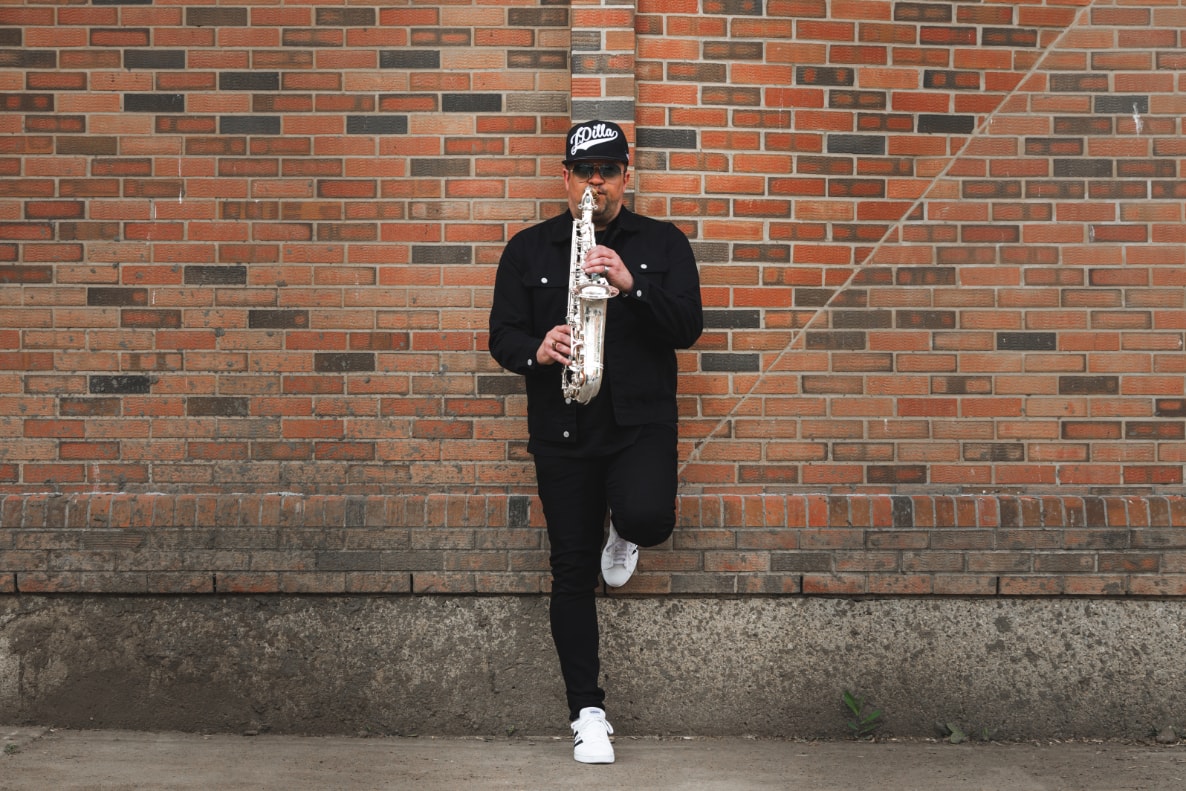 "The combination of the two, singing and saxophone, makes me a unique entity when I play around the city. It's pretty amazing – the power of music."

Edmonton's newest lifestyle magazine Uncovering 
the best in hidden gems around the city.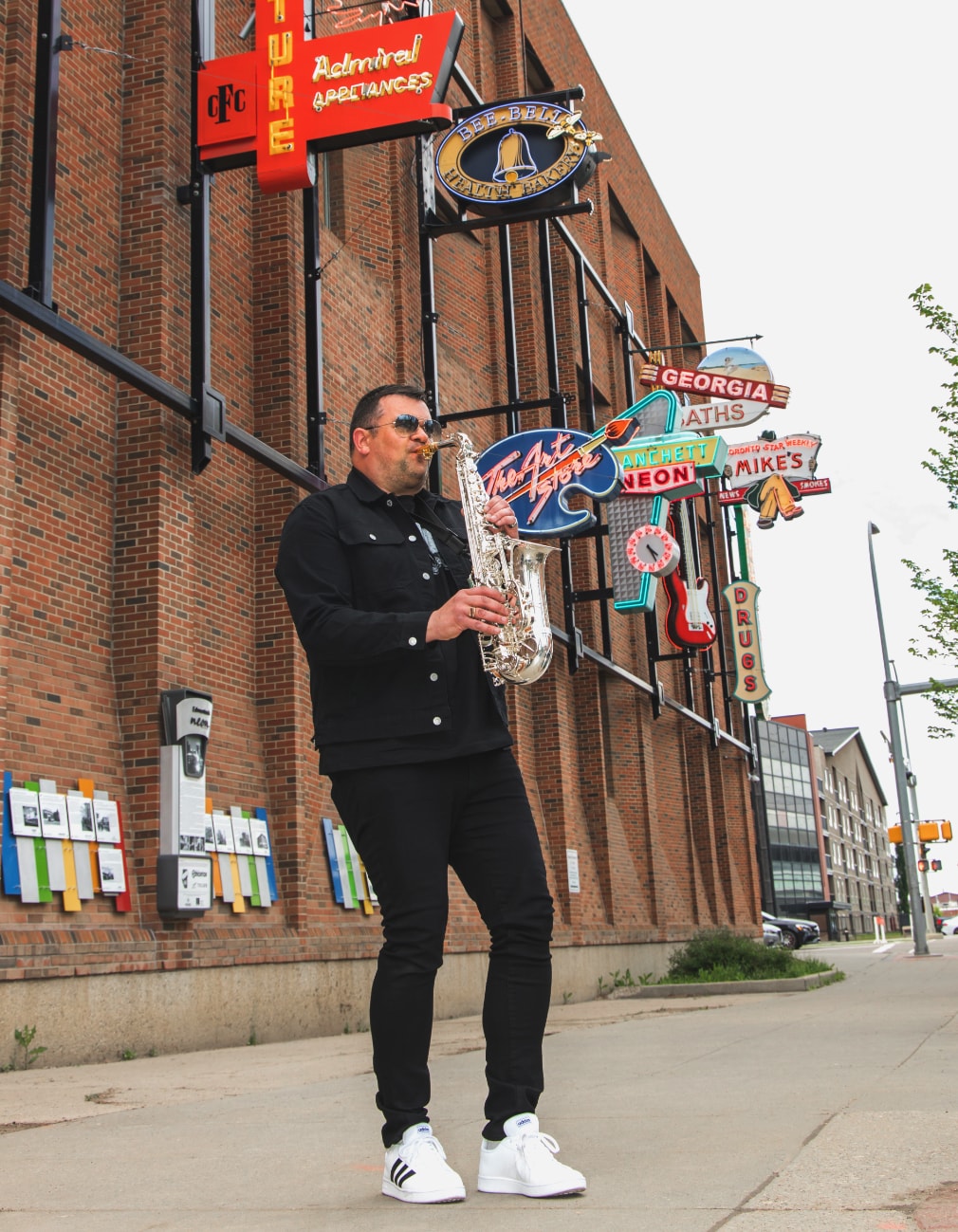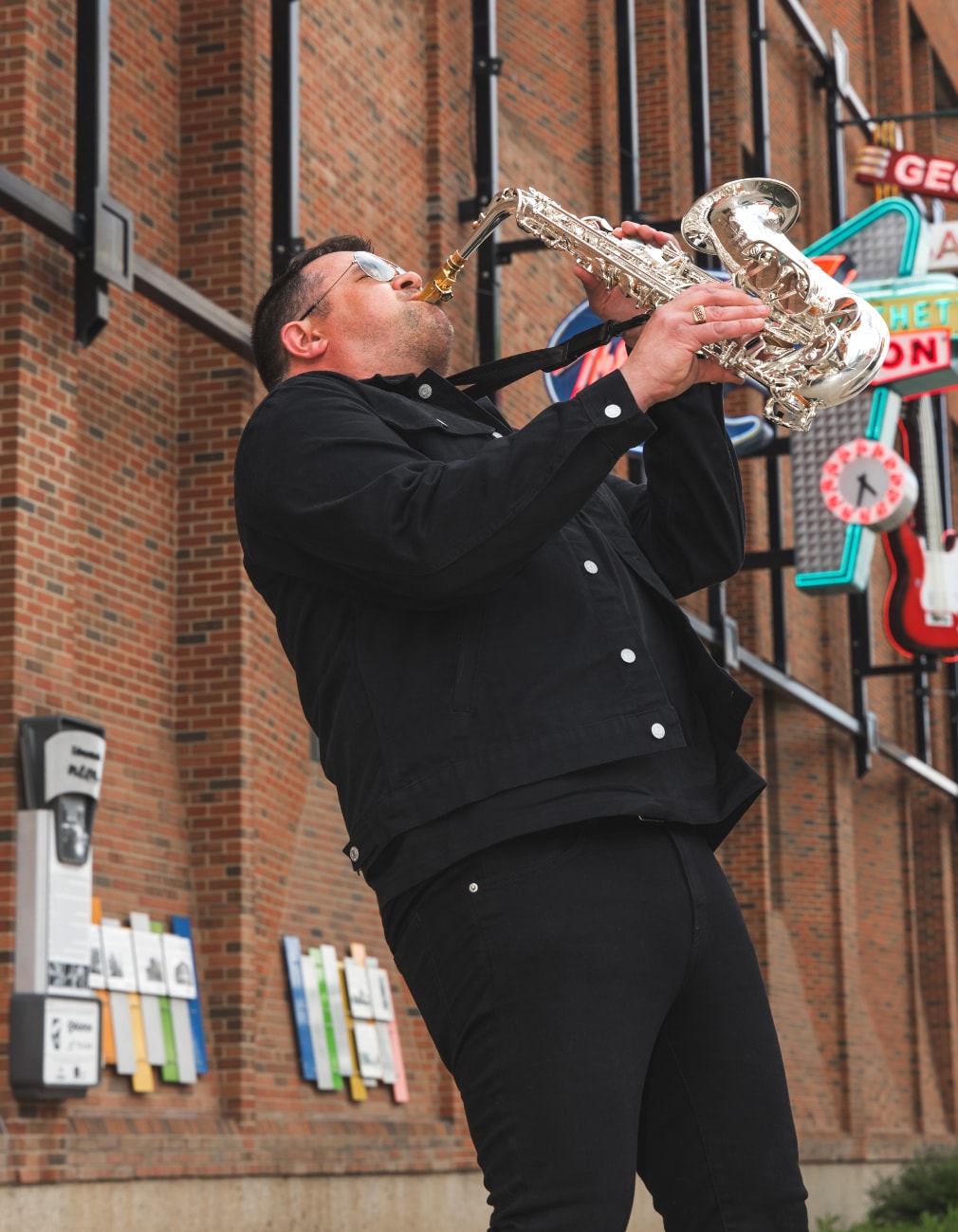 Having entertained all over the world, Hendrick now calls Edmonton home. He's witness to the emerging diversity and demographics that deeply influence our city's music scene. It's essential to keeping the arts alive and he's hopeful for the future. He shares that there are a lot of innovators working hard to bring life to our city. An undercurrent of fresh ideas is just waiting for the perfect moment to surface.
Do yourself a favour and grasp any opportunity to see Jeff Hendrick entertain. Performing citywide, from the historical Yardbird Suite to the new JW Marriott Lounge, or as part of the tribute band, 'The Payback', his talent of bridging the old with the new is not to be overlooked.
Places To Be
See this month's local flavours, products, and services.