Powerful efficiency that comes without compromise
The world has long anticipated Cadillac's first foray into the constantly evolving landscape of electric vehicles. Finally, the wait is over. The Lyriq has arrived, bringing together cutting-edge technology, a sumptuous interior, and a commitment to sustainability.
At the heart of the Cadillac Lyriq is the Ultium platform, a revolutionary architecture for electric vehicles developed by General Motors, that allows the vehicle to provide impressive performance and a generous driving range. The Lyriq is equipped with a massive 102 kWh battery, ensuring that drivers can expect a substantial driving range. The rear-wheel drive Lyriq range exceeds 500 kilometres on a single charge, making it a competitor with the best in its class.
The Lyriq's electric powertrain is not just focused on efficiency, it also delivers exhilarating performance. The rear-wheel drive Lyriq's motor puts out 340 horsepower and 325 lb-ft of torque electric motor, whereas the optional all-wheel drive's two motors combine for an impressive 500 horsepower and 450 lb-ft of torque. Both provide an incredibly smooth, responsive driving experience, breathtaking acceleration, and an exceptionally quiet ride.
Cadillac has engineered a near 50/50 weight distribution in the Lyriq. Combined with a lower centre of gravity, this makes for a sporty and spirited handling.
Living with an electric vehicle should not just be fun, it should be easy too. The Lyriq supports DC fast charging, which can replenish over 240 kilometres of range in just 30 minutes, taking convenience and practicality to new levels.
The Cadillac Lyriq has a wholly modern design. Its sculpted exterior exudes timeless elegance, thanks to sleek lines and special details that can be found everywhere. Free from the need for a traditional grille, the Lyriq comes with a dramatically lit Black Crystal Shield. Stacked on either side of the Shield are LED projectors, creating a thin vertical lighting signature. The rear LED lighting elements provide an equally striking presence. 

Edmonton's newest lifestyle magazine Uncovering 
the best in hidden gems around the city.
Inside, the driver and passengers are enveloped in a world of luxury and technology. The exquisite materials chosen, including Nappa leather, wood, and knurled metal accents exude a sense of grandeur. 
A minimalist, decluttered design with a focus on user-friendliness with voice and gesture control options provide more convenience, allowing the driver to maintain focus on the road.
The vehicle surrounds the driver in technology with a curved 33" high-definition LED display that encompasses the instrument cluster and infotainment system. It provides a seamless interface for vehicle controls and information needs, including the staggering 19-speaker AKG Studio audio system.
Safety is a top priority in the Lyriq. It comes equipped with a full suite of advanced safety features. In addition, Cadillac's Super Cruise technology, a hands-free driving system, uses advanced sensors and cameras to allow for semi-autonomous driving on compatible highways, making long-distance travel safer and more convenient. 
The Cadillac Lyriq represents a bold entry into the electric vehicle market, blending technological achievement, opulence, comfort and innovation to deliver an outstanding driving experience. Its unique design, cutting-edge technology, luxurious interior, strong performance, and commitment to safety and environmental sustainability set the bar for Cadillac and show where the brand is headed. 
As we move toward an electrified world, the Cadillac Lyriq is a symbol of luxury and innovation, and a testament to Cadillac's commitment to its heritage of iconic luxury vehicles while embracing a greener future.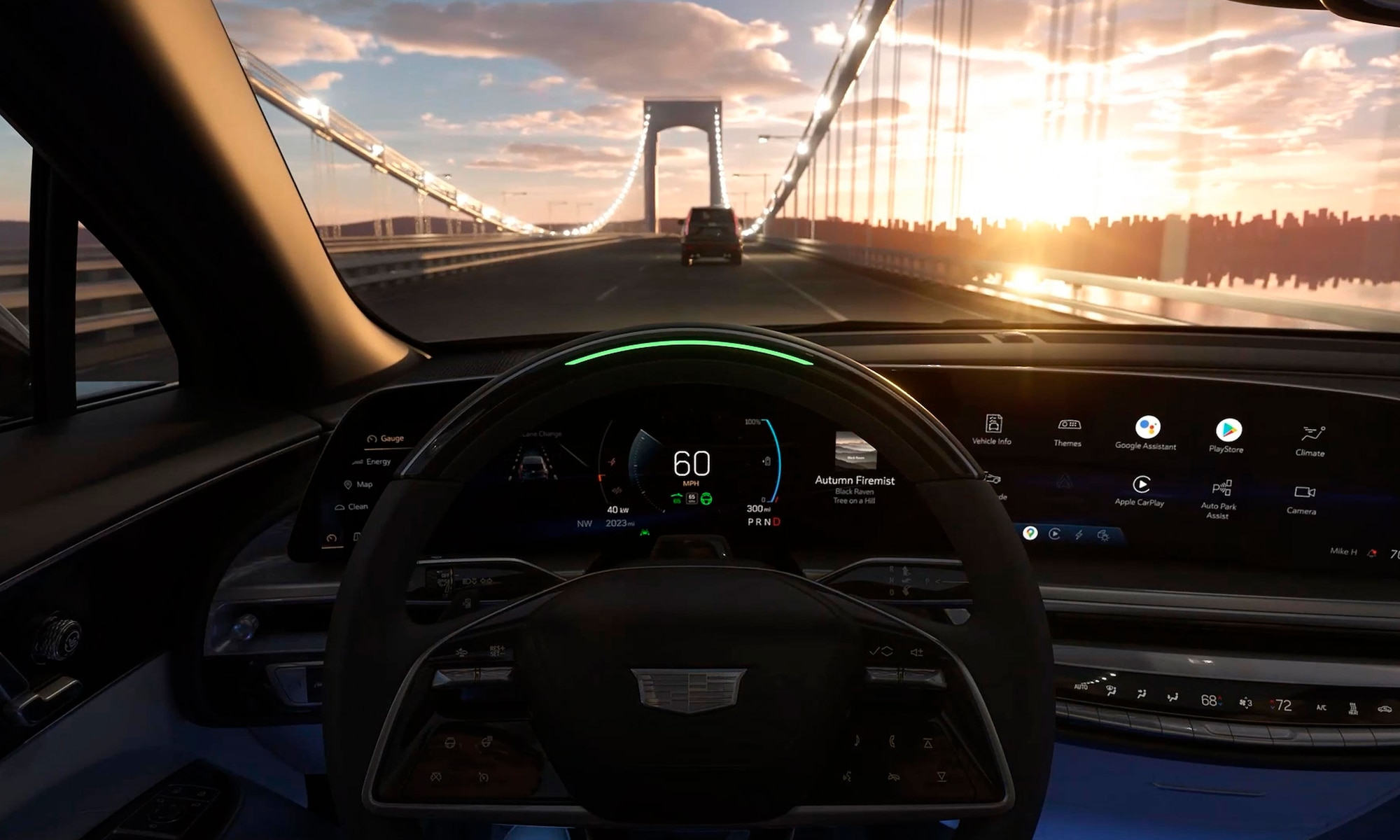 Places To Be
See this month's local flavours, products, and services.