The Crete Collective team combines concrete, creativity, and collaboration to produce trendy household products.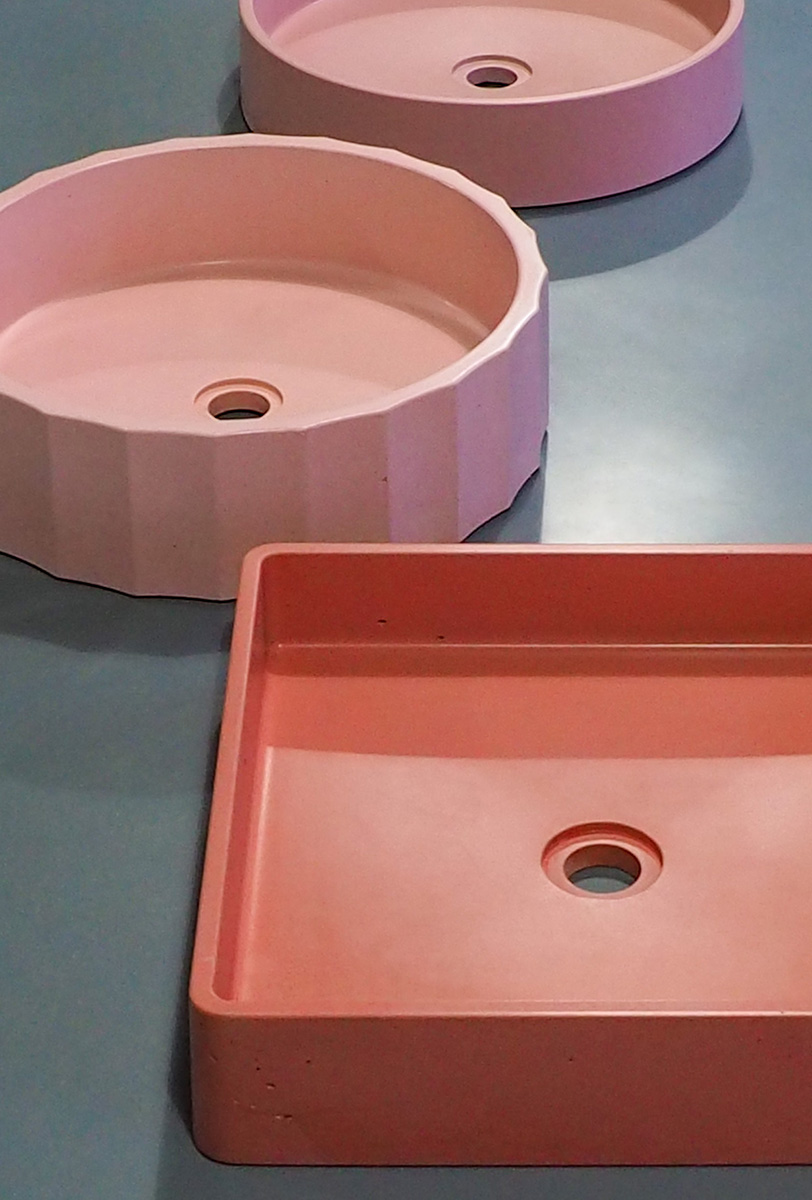 Long before Crete Collective became known for their rainbow array of modern concrete sinks, the friends who make up the company, Sam Wilkins and Dallyn Volkman, were nearly 15 year veteran construction concrete workers, trying to balance seasonal work with less than inspiring day-to-day tasks. "That creativity outlet just was not being filled. I was driving around the city all the time and I had to re-center and think about what I wanted to do," Sam says. Friends for years, Dallyn and Sam were both at a crossroads in their careers in 2019, when they began to talk about starting their own business that would allow them to work indoors, use their creativity, and find more balance in their lives. Sam and Dallyn worked for over a year to learn more about concrete mixes and develop the formula that would eventually be their golden ticket. 
During the pandemic in 2020, Crete Collective officially opened its doors and started fabricating concrete countertops for clients as their initial offering. The team quickly recognized they wanted to do something that would require more design flexing.
As we started to look at the concrete as a medium itself for building and creating interior products, we realized that the sky's the limit," Sam says, as he motions to the multiple concrete furniture pieces in their showroom. 
From tables to shower stalls, fireplace panels to sideboards, the pieces catch your eye as something new, notable and unique, with both a raw and refined surface that's cool to the touch. However, nothing stands out more in the showroom than the vertical display of colourful concrete-cast sinks that adorn the wall. With over 30 shades of both neutral and bold colours to choose from, Crete Collective is changing the game of sinks in Edmonton.

Edmonton's newest lifestyle magazine Uncovering 
the best in hidden gems around the city.
Using inspiration from custom orders and their own unique design process, Sam and Dallyn have created a business focused on their range of distinctive concrete sinks that are not only stunning to look at, but are also sustainable, well made, and easy to maintain.
After the initial design and colour is decided upon, the team mixes their special formula of high quality concrete mix and pours it into reusable rubber moulds to cast the sinks. The whole process to produce a sink takes somewhere between 4-5 days from start to finish. Everything, from design to manufacturing to packaging, is done hyper-locally right in their Edmonton shop and showroom.
"One of the goals for us (when we started Crete Collective)… was to be involved more with the community of Edmonton, and Canadians in general; so the idea with Crete Collective was that we wanted to be collaborative with other people on our products."  Crete Collective encourages the community to design with them. They want clients to come to them and ask "Is this even possible?"  The owners of Crete Collective can then flex their creative skills and concrete expertise to problem solve, design, and enthusiastically say, "Yes! Let's do this!"
Crete Collective will be at the Edmonton Home + Garden Show from March 23-26, 2023. The Crete Collective showroom is open by appointment at 9807 47 Ave and their sinks can also be viewed at Iron River Surfaces at 10932 119 St.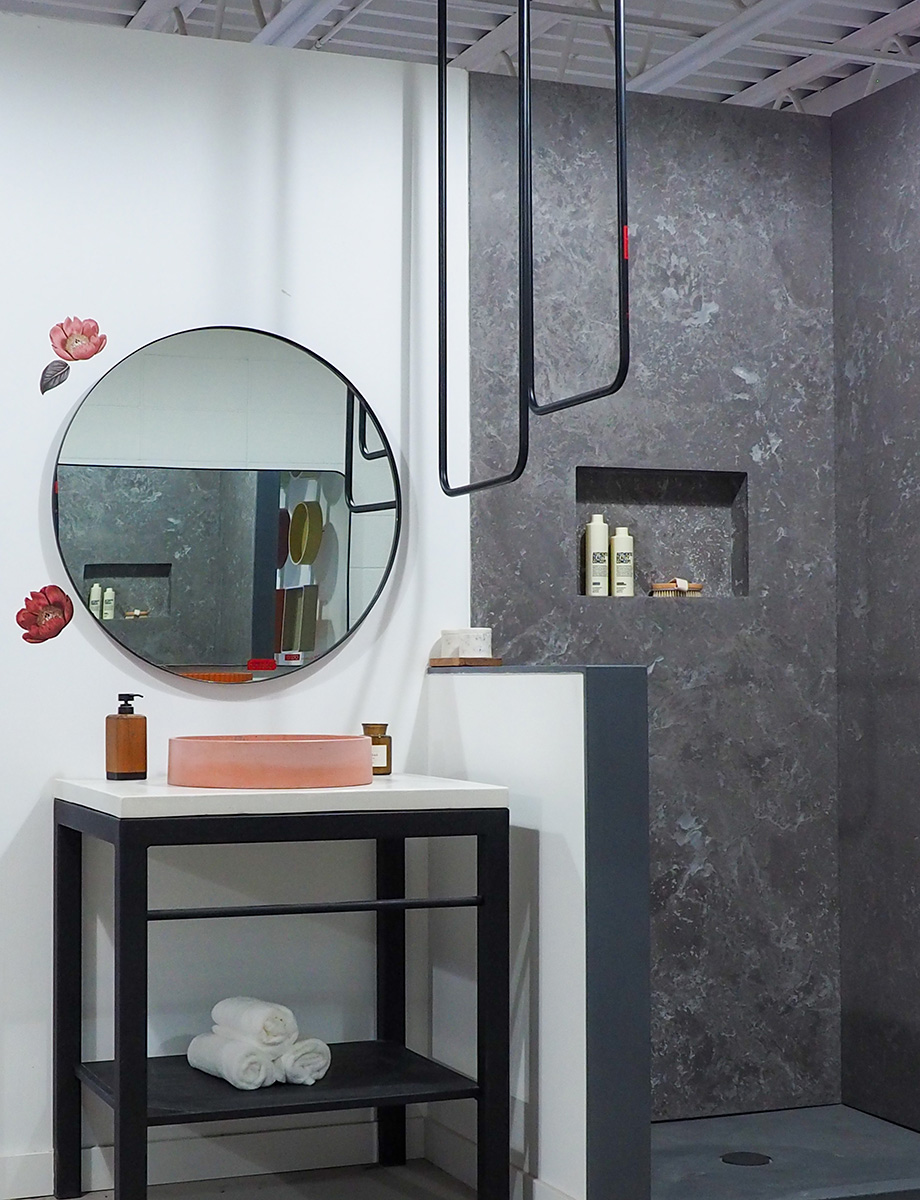 Places To Be
See this month's local flavours, products, and services.