The holiday luxury in the modern new home of Chelsea Bird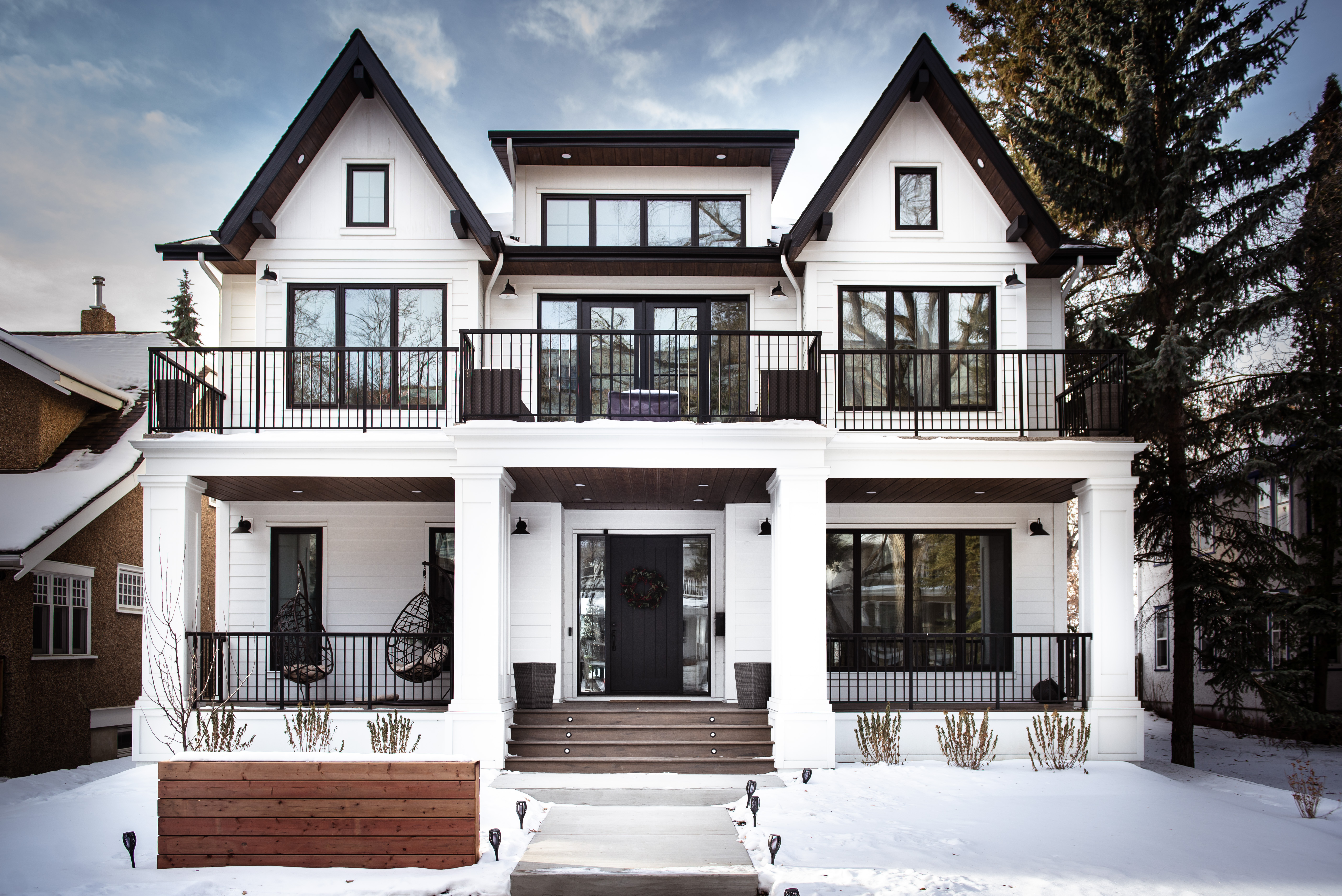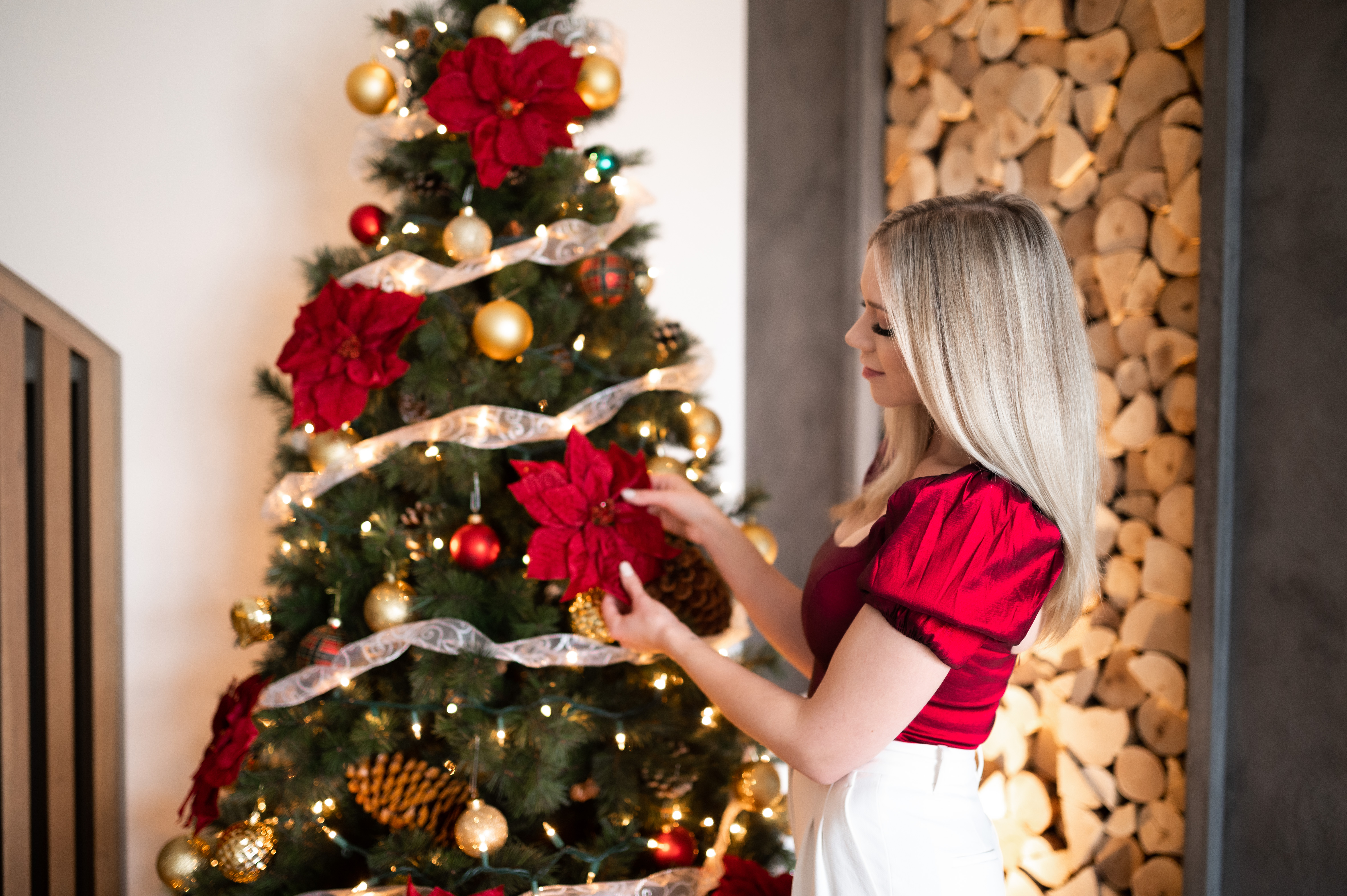 When Chelsea and Vijay were looking for the perfect place to build their dream home, they knew it had to be centrally located, but in a mature residential area where they could still feel a homey and comfortable ambiance when going out for a walk. 
They found the perfect spot, nestled on a mature street with large trees and lots of greenery, but steps away from cafes, boutiques and the city-life feel. Their house is impressive from the outside, keeping with the character and style of traditional homes, and it fits wonderfully with the neighbourhood. But the real miracle is stepping inside, especially after Chelsea's holiday makeover. 
Their house is a reflection of Chelsea and Vijay's personal style: comfortable, luxurious, bright and functional. The design was mostly done by the couple, and impressively, every inch of their home is not only aesthetically pleasing, but serves a great purpose (like the secret wall that looks like fireplace wood but is in fact, hidden storage).
Chelsea Bird is a familiar face; not only has she been a voice of local radio, but we also get to see Chelsea as the game host during all of the Edmonton Oilers' home games. Hosting a morning show on 630 CHED means she's up at 3 am, and during those hockey game nights, she's working until 11 pm, making it a very long work day. However, she brings this cheerful energy to everyone around,
and you don't sense that she might be tired from all of these responsibilities. And when you add a toddler to the mix, you must wonder, how does she do it all? With a husband who is a physician and on a busy schedule as well, they must be exceptionally well organized. Everything is planned in detail, so they make it look almost easy.

Edmonton's newest lifestyle magazine Uncovering 
the best in hidden gems around the city.
Walking through their house certainly feels like we're transported to a breathtaking showroom; the modern living room with high tech elements, the luxurious kitchen with tons of workspace, and a separate pantry closet. The dining room fenced by an indoor glass window has the most holiday feel of all the spaces; white faux fur chair covers, a beautiful tree and the charming table setting makes the room completely holiday ready. 
Are there any family traditions they will follow this Christmas season? "The beauty of it is this is the first Christmas in this house, so we get to make new traditions, and we are so looking forward to doing that with our families coming to spend the holidays with us," Bird says.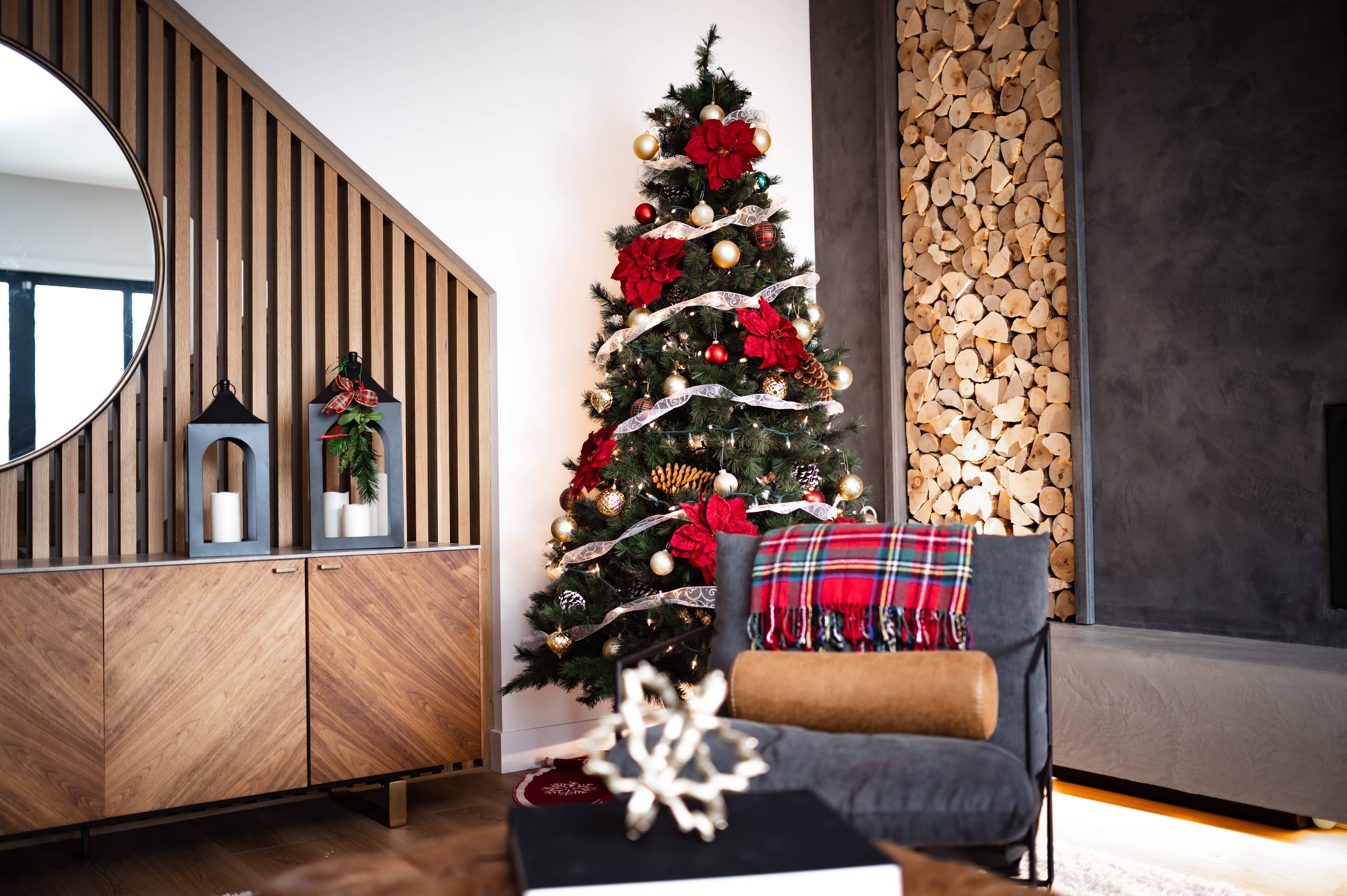 Days before the guests arrive, they will start thinking of the menu; aside from the all-time favourites and traditional holiday food, there will be some Indian flavoured cuisine added to the dinner. Vijay will be the master chef, but the menu preparation is a team effort. 
As we are talking about all things Christmas, their 18 month old daughter, Layla, wakes up from her afternoon nap, and all of a sudden, toys come out from hidden drawers, baskets and wall units. Our team is amazed at how everything can look so impeccable one moment, then turn into a perfect play area for a toddler. 
The immaculate house, beautiful décor, a gorgeous daughter and a loving husband – is this what Chelsea imagined Christmas would look like one day? "I think this is beyond what I ever hoped for. I feel like I waited for Vijay my whole life, he's a dream come true…I look around and think about how lucky I am. This exceeds all my expectations."
One word to describe what Christmas means to her? "Joy"
And you can feel it in this warm and luxurious home, filled with joy and laughter.
Places To Be
See this month's local flavours, products, and services.