Raised around interior design, Sydney Kirwin is combining her desire to change the disposable nature of the design industry with her love of furniture to create Consignment Loft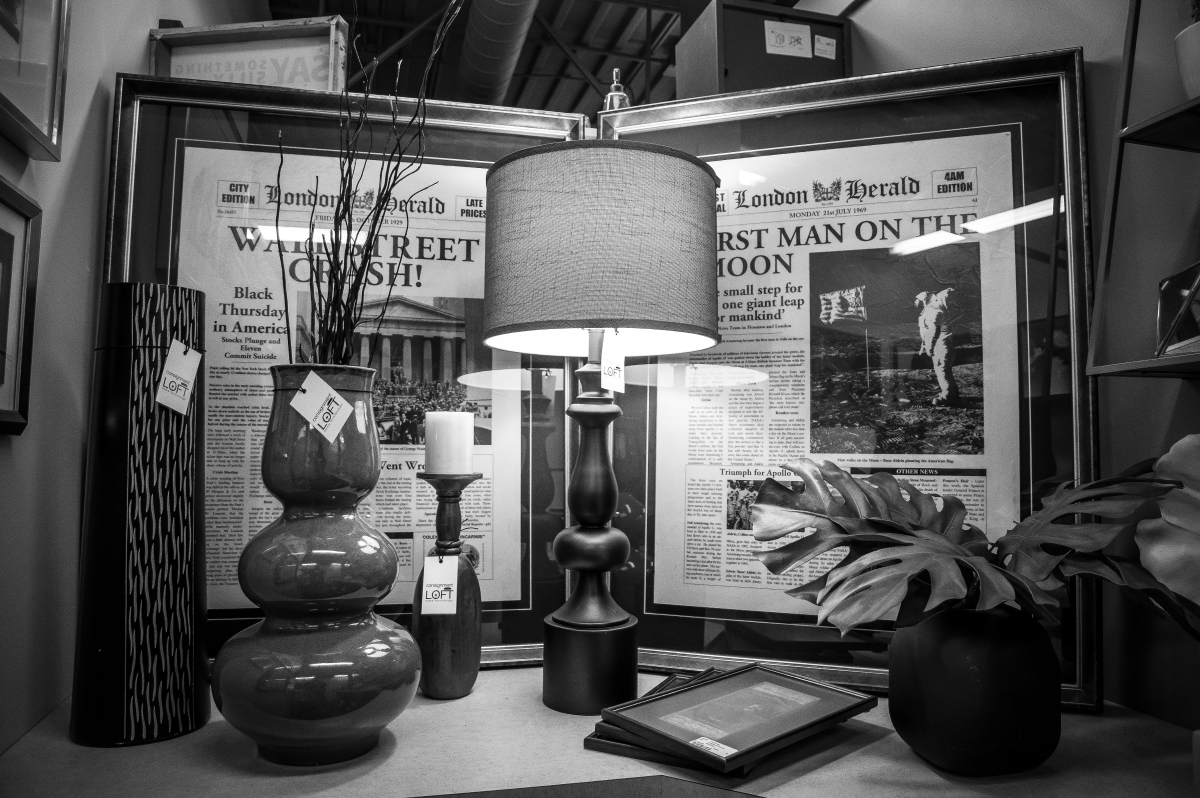 Of anyone preparing for their career, Sydney Kirwin is undoubtedly the most ready, having grown up surrounded by the concepts of interior design her entire life. For as long as she can remember her mother, who ran a successful interior design business for over 30 years, brought her along to construction sites and show-home installations.
"I spent formative years in her office and sample library making collages from fabric, wallpaper, and plastic laminate pieces, and sat at her massive drafting table playing with strange rulers and magnificent drawing templates that lent themselves to the creation of an infinite portfolio of my artwork."
Her familial home was a constant playground for her mother's design creativity, which also lent itself well to teaching Sydney the importance of minute details, functionality, appropriate accessorizing, and how to contribute to a space not just for aesthetics, but for above all, function.
"To be honest, I used to find the consummate perfectionist in my mother a most annoying personality trait. She would fuss over minute details and make tiny adjustments until things were perfect in her eye….and now I find myself doing the same things in my work and at home."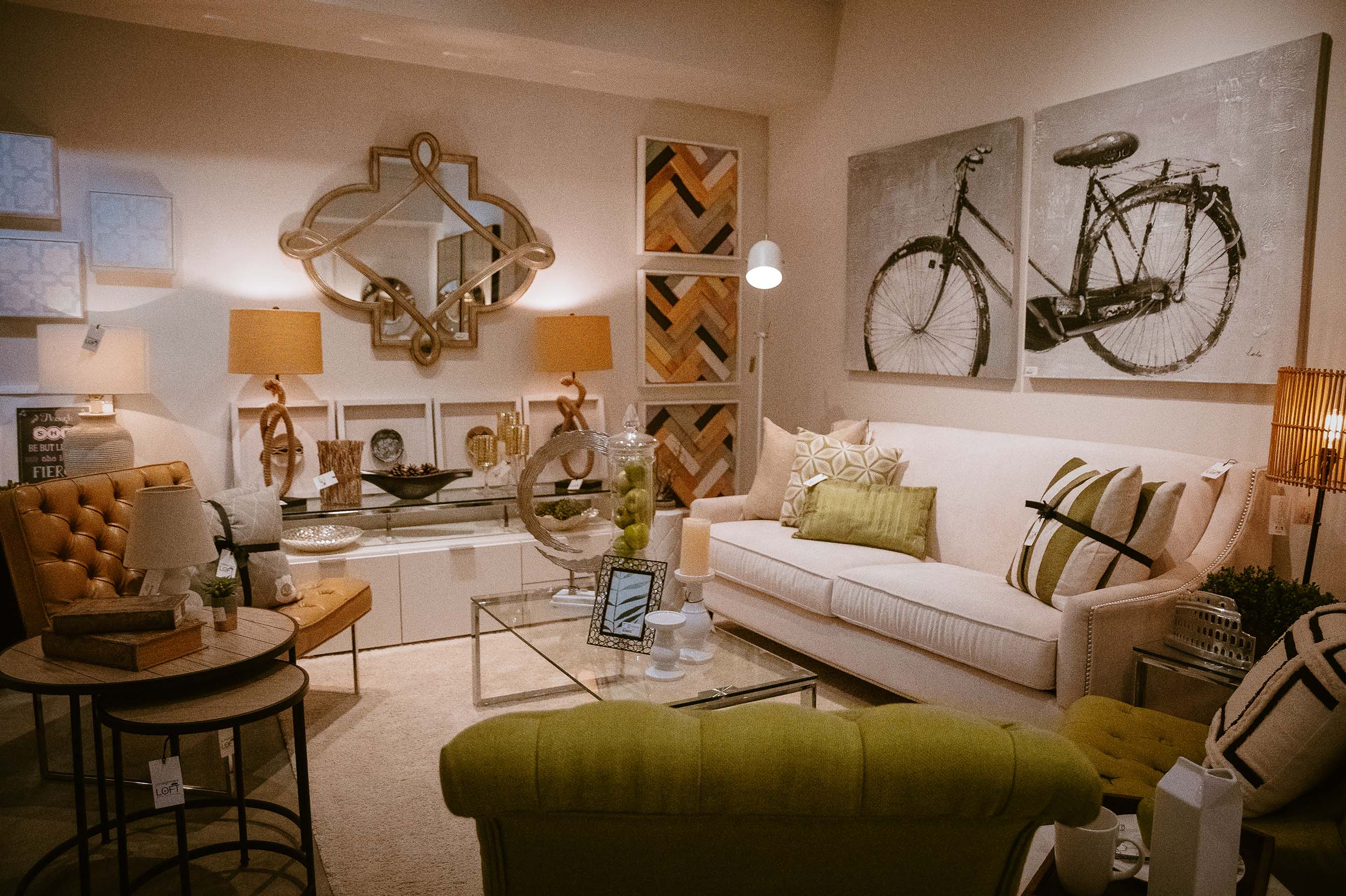 This life-long apprenticeship has developed into her career in interior design, which currently combines her studies at the U of A in Residential Interiors and running Consignment Loft, which opened in June 2021. Consignment Loft blends two of her great passions: beautiful furnishings and the environment.
"We sell quality used household furnishings and accessories; much of our inventory comes from home builders who no longer need their show home furnishings.  While these pieces aren't new, they're not used either.  Even with our private consignments, we have high condition criteria for acceptance to sell in the store."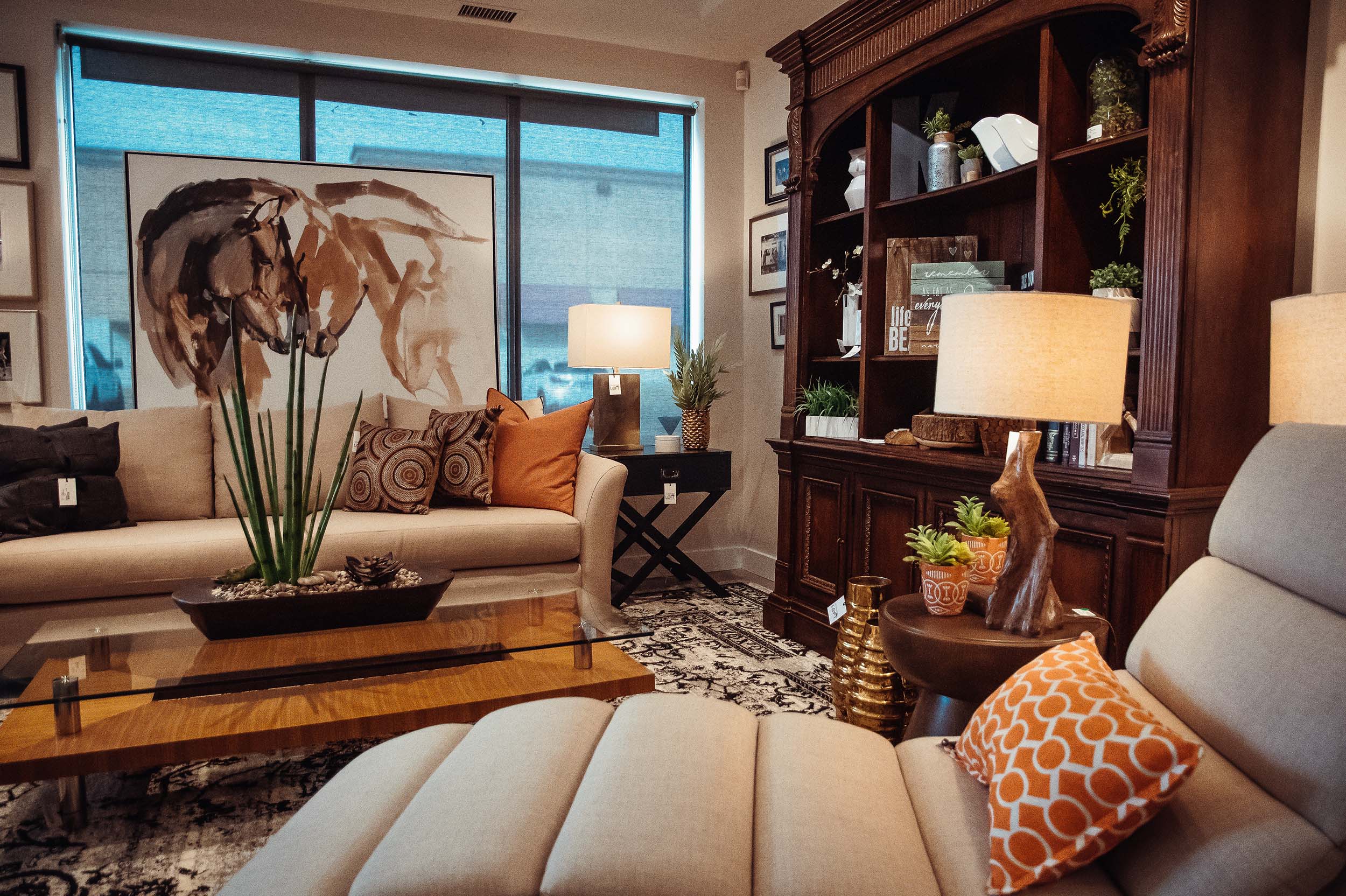 Spending her days surrounded by gorgeous furniture is a privilege Sydney is happy to enjoy, but it also lends itself to grappling with the temptation to take much of the inventory home. Instead, she comforts herself with the knowledge that even when one piece leaves, there will always be other beautiful pieces to come. Some leave more of a mark than others
"One of our very first consignors brought us a rare and beautiful reproduction library table made by Stanley Furniture.  With pewter claws and ball feet, it had a lift up top, so it could be used as a drawing table or to display artwork. The height of the table was unusual as it was taller than standard table height but lower than counter height – not ideal for sitting around. Everyone who came into the store remarked about its unique appeal.  It sold quickly and people still come in inquiring about it."
Not every piece of furniture is built to last, or to leave a lasting impression. Newer furniture is often made to be disposable, unlike older pieces that were built to be passed down through generations. 
"As a product of a very conscious generation, recycling and sustainability are important components of environmental conservation and pollution reduction. I would like to see the field of interior design further take into consideration the needs of the planet. While there are many sustainable products, and finishes made from recycled materials available, consumer awareness and attitudes will ultimately drive demand for such products."
Sydney's Tips to Make Your Furniture Last Longer (so one day you can consign it instead of sending it to a landfill):
Use coasters, placemats, and table cloths

Keep bolts and screws tightened 

Flip seat and back cushions

Places To Be
See this month's local flavours, products, and services.