A local team takes aim at the big leagues
At 11 years old, Central Social Hall on Jasper Avenue has earned its place as a veteran on the Edmonton food scene. Yet despite its tenure, many people still think of it as primarily a place for 20-somethings to go and party late into the night. 
It can be that, for sure; but Central, as it's called for short, is so much more. 
In 2012, Jesse Kupina, Jerry Rota and Vance Bosch set out on a mission to bridge the gap between pubs and industry icons. They envisioned a place where people could be as comfortable digging into wings and beer as they could celebrating a special occasion over steak and wine.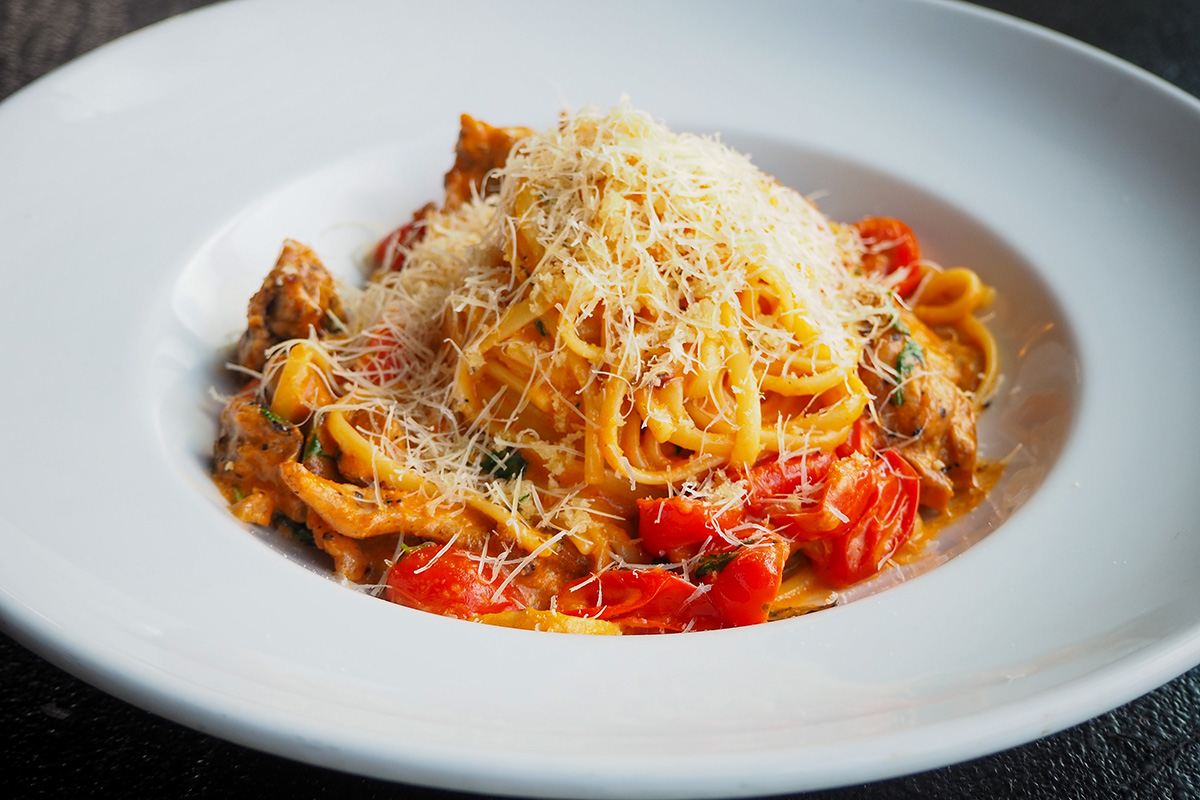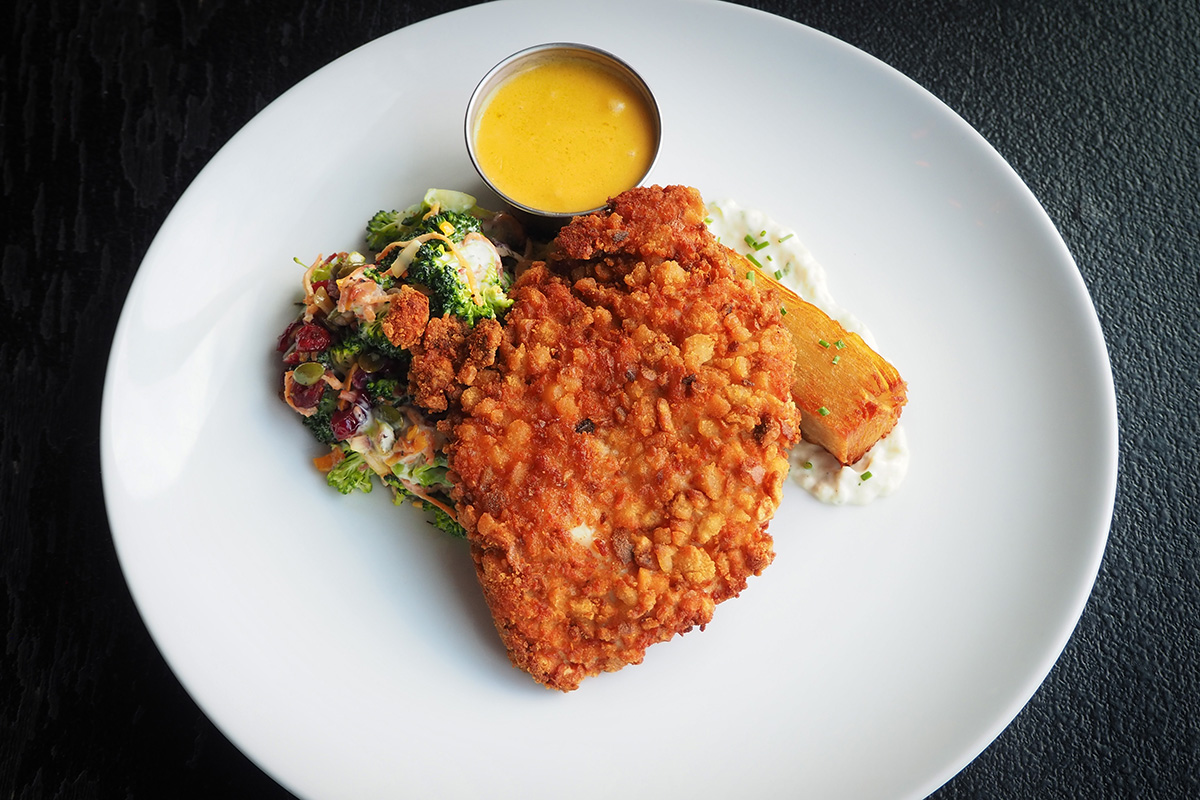 Bridging the gap remains the focus, but one that comes with the need for constant adaptation. A couple of years in, the owners, a hands-on gang involved deeply in day-to-day operations, sat down to reassess the game plan. 
"As we matured, and our tastes evolved," Kupina says. "So did the style of the restaurant." 
Adding a selection of dishes geared to kids' palates meant they could see more of their own families while also appealing to a wider customer base. The drink list has evolved, too. With more people joining the sober curious movement, the menu now includes alcohol-free drinks alongside an intriguing list of boozy cocktails. 
Central is still a place for wings and beer. Diehards go for the signature hot sauce wings, but adventurous eaters often opt for ones coated in maple sambal. And the beer list, which has always included the big breweries, now has a strong showing of craft beer, of which seven come from Alberta. 
The menu is classic with a few modern takes. Popular dishes include beef tenderloin with brown butter gnocchi, fried chicken coated in crushed pretzels is served with a broccoli and grape salad, and a saucy linguine loaded with grilled chicken and tomatoes gets a generous dusting of grated aged gouda. Sushi? Sure, but the option here features Alberta beef tenderloin instead of tuna—fitting, given where we are. 

Edmonton's newest lifestyle magazine Uncovering 
the best in hidden gems around the city.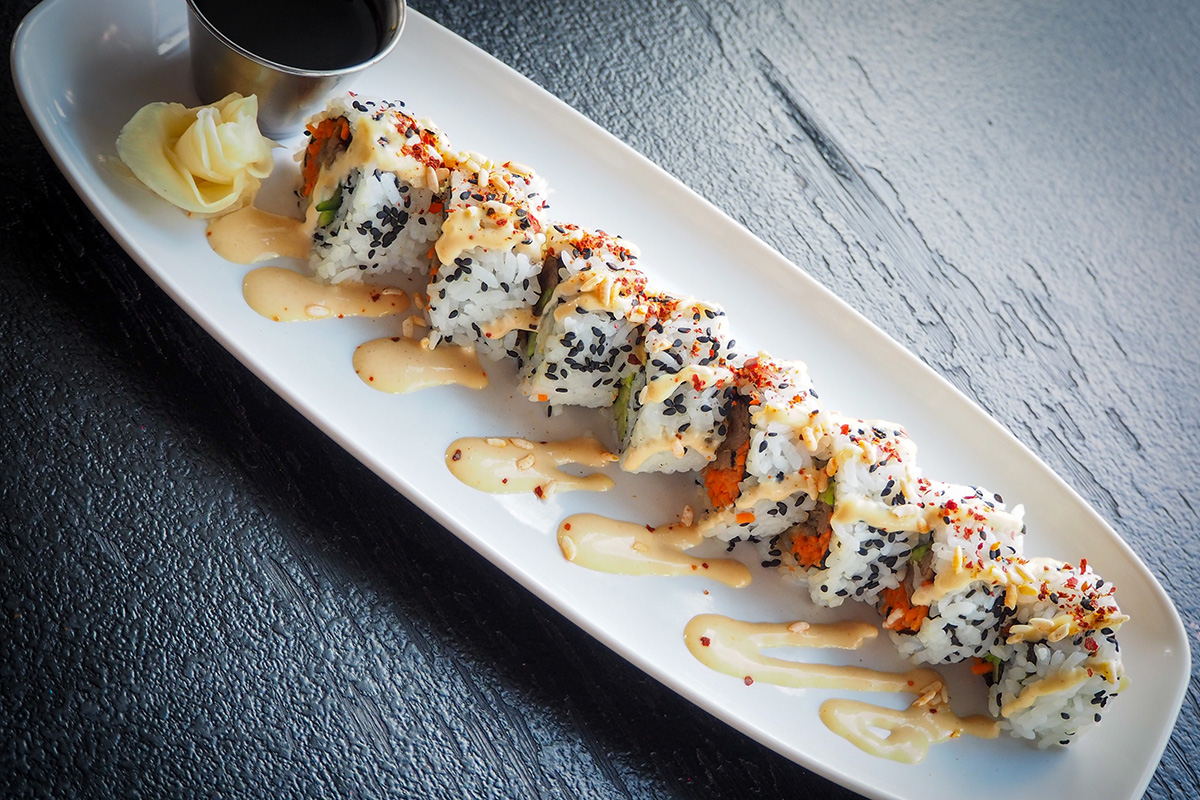 From an aesthetic perspective, Central Social Hall is pretty without being pretentious. It's as inviting for the jeans and jersey crowd as it is for the dolled up and debonair. The best seats are (always) at the bar, but booths allow for a more intimate setting, and larger tables are great for group gatherings. And yes, there are TVs which means if you're looking for somewhere lively to take in a playoff game, this is a good spot for it. 
What lies beneath the attractive surface though, is maybe what matters most. Kupina and Rota both grew up in northeast Edmonton and their commitment to community runs deep. When it comes to supporting other local businesses, they do their part. The bourbon-spiked gelato that accompanies the sticky toffee pudding is made especially for them by Little Bear Gelato. A new wine on the list, a juicy Lambrusco, is from local entrepreneur Moirae Choquette. The perogies come from Yo Baba, an Edmonton company that's been making Ukrainian foods from scratch since 1962. Gouda is from Sylvan Star, coffee is from Roasti, buns are from Vienna Bakery, and the list goes on. 
This matters. A lot. Supporting local producers is what keeps the wheels of a community turning. And best of all, what they source from these small companies is stellar stuff. 
"Everything about us and in this room, even our takeout service – we aim to be a degree above," says operating partner, Vance Bosch. 
That commitment to aim higher seems to be working. Two years after opening the downtown Central, the group expanded to St. Albert, and in March of this year, to Ellerslie. 
If this is the start of something big, I'm here for it.