Tina Thomas, CEO of the Edmonton Community Foundation shares her passion and dedication to serving Edmonton
Speaking to Tina Thomas, one is struck by her impressive career trajectory, along with her steadfastness to learning and growing. Born in Peace River, she moved to Edmonton at five years of age living a pretty normal childhood.  "I grew up in Mill Woods and was there when the neighbourhood and community were just developing. I was part of the first cohort to go to John Paul II Catholic Elementary School and then spent the rest of my education in the Catholic system. I am not Catholic but I am Christian. My parents immigrated from Kerala, the southernmost state of India in the 60s, which has a large Christian population."
Growing up in Mill Woods was a favourite and exciting memory for Tina. "It was such a mix of cultures. My friends were multi-generational 'Canadian' for sure but also Trinidadian, Korean, Polish, Ukrainian, Croatian, Chilean, Filipino and more. I am generally comfortable with people from all backgrounds because that's always been normal to me."
Perhaps her focused constitution comes from her parents. Her mom was a pediatric nurse working with babies at the University of Alberta Hospital and her dad spent his career in Corrections, notably, the first person of colour to oversee an Alberta Corrections' facility. 
"I have always enjoyed school and tried to participate in everything I could. I played on all the sports teams and was part of the student council," Tina reflects.
She studied International Business and Marketing at the University of Alberta. Staying true to form, she tried to make the most out of the experience by getting involved with extracurricular activities. In her third year, she did an international student exchange to England.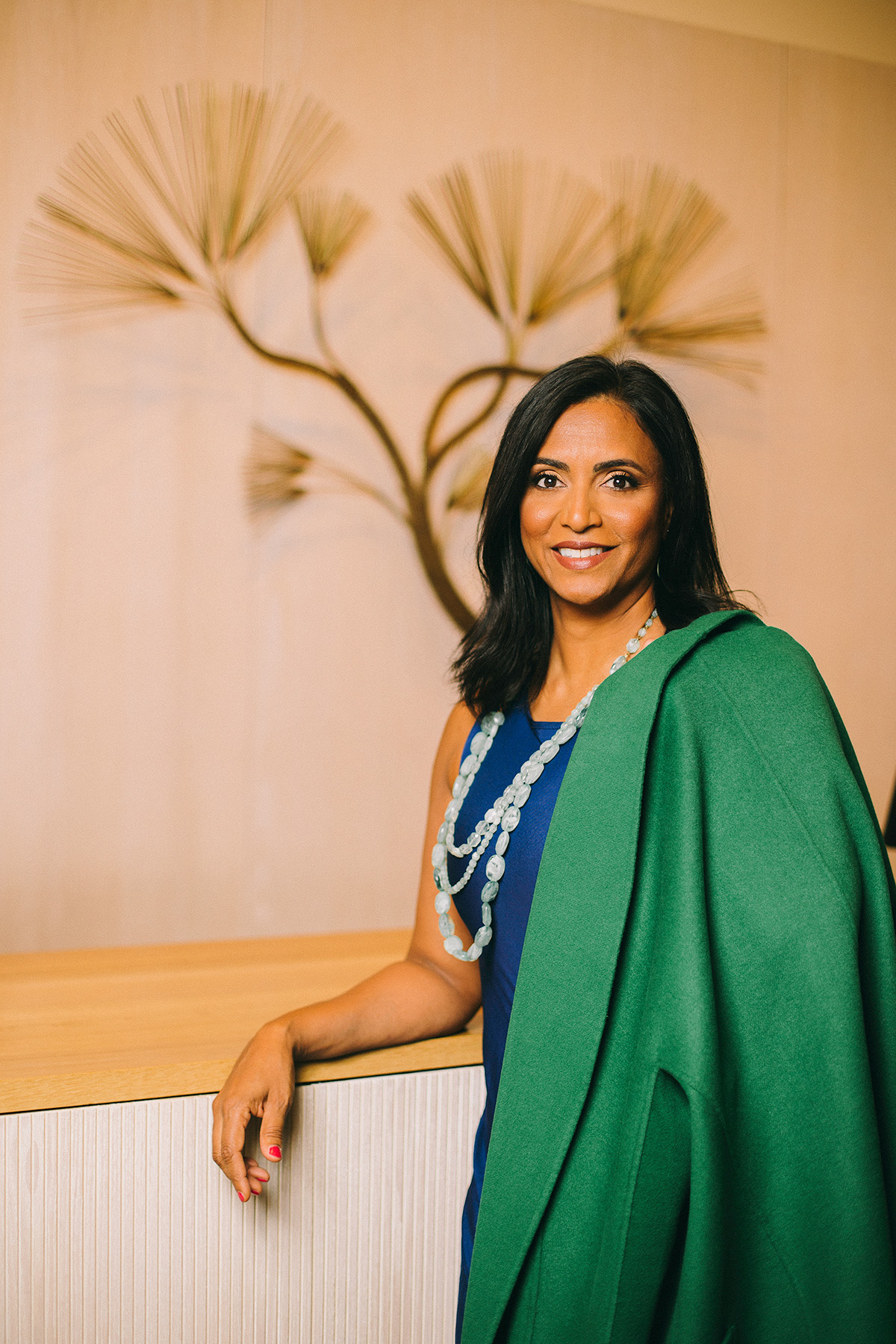 Edmonton's newest lifestyle magazine Uncovering 
the best in hidden gems around the city.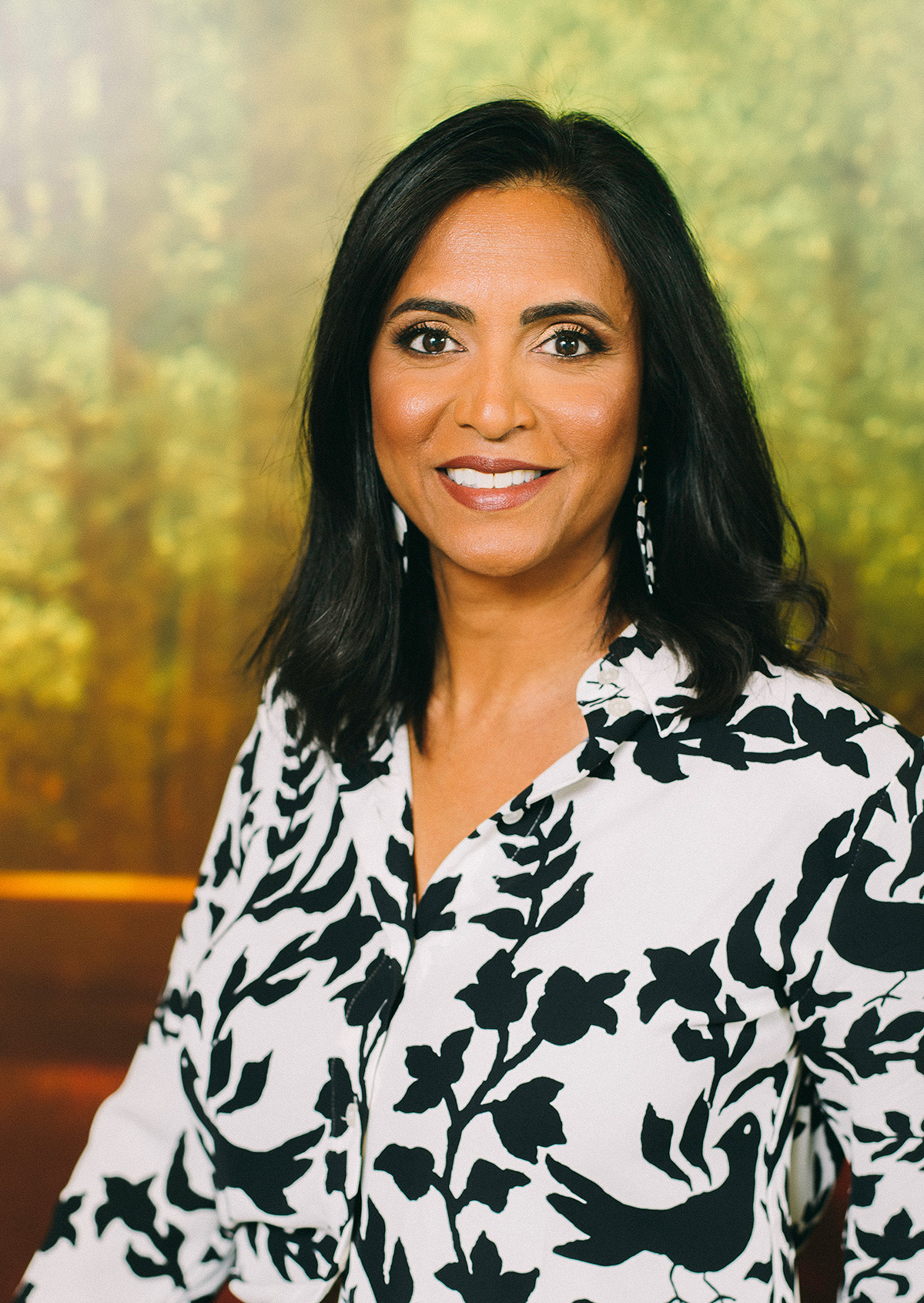 Upon graduation, she got a job in Ottawa working with Canadian telecom giant Nortel. "It was an amazing experience for me as I was working for a large multinational at their international headquarters. Their philosophy was to support employee learning and development by encouraging people to change jobs and move throughout the organization and I took that philosophy to heart, changing jobs, departments, and divisions every 2-3 years. Over my thirteen years there, I had the chance to work in every area of marketing and many areas of business, from managing the production of an international magazine, to working on events for Fortune 50 CEOs, to leading an analytics' team and influencing marketing analysts on our market position, to developing the business case and marketing strategy for several industry segments such as hospitality and healthcare." 
During this time Tina also completed her Executive MBA at Queens and her Certified Management Accountant designation. 
"After about 10 years in Ottawa and during Nortel's demise, I had my first child and decided it was time to move home to Edmonton. I continued to work for Nortel remotely for three more years before deciding it was time to leave in 2009. I had the chance to be with Nortel as it grew to 100,000 employees globally and the single largest contributor to the TSX while also living through at least 10 rounds of layoffs that saw some of the smartest, most creative people I have ever worked with be laid off in auditoriums. It was a wild ride. But it gave me so many opportunities to learn, experiment, create, change and try new things."
After leaving Nortel, Tina started at the Edmonton Public Library (EPL) as the Director of Marketing, Communications and Fund Development. "When I started, EPL's approach to marketing was siloed. The department played two roles – order taking for print needs from library branches, and leading initiatives that weren't aligned with the business goals of the organization. Looking back, I can't believe how much I tackled in under a year. I restructured the group, hired staff with marketing expertise, implemented a marketing consultant model and started the process of updating the library's mission and values to inform a complete rebranding that launched less than a year later."
Seven years later, Tina became Executive Director of Strategy and Innovation, adding research and assessment, technology services, digital services and library services to her portfolio. Then, she took on the role of Executive Director Customer Experience, dropping technology and picking up all the library branches. 
During this time she also completed her Master of Library Science at the University of Alabama.
"At EPL, the opportunities to innovate, experiment and grow services that Edmontonians needed and wanted were abundant. I was able to lead fabulous pure marketing initiatives, develop EPL's smart, clever and cheeky brand voice, celebrate EPL's 100th birthday through a year of activities across the city, lead community consultation for the downtown library, create the Forward Thinking Speaker Series, redesign services for adults, grow fundraising culminating in $18 million raised for the downtown library revitalization, lead the service design for the revitalized Stanley A. Milner Library, create and implement a virtual open house, design and build a teaching kitchen, launch an NFT book and so much more. I was very fortunate to work with and for strong, smart female leaders at EPL – Pilar Martinez, Joanne Griener and Linda Cook – who were deeply committed to my growth and development. From the beginning, each trusted my expertise and ideas and empowered me to partner with them to help implement the changes that would transform the perception and use of Edmonton's Public Library and turn it into one of the most innovative libraries in North America." 
Tina will tell you the thirteen years she spent with EPL were the most personally and professionally stimulating and rewarding experiences of her career so far.
"If you had asked me a year ago about leaving public libraries, it would have never crossed my mind. But the Edmonton Community Foundation's former CEO approached me at the right time with the right pitch, and I am now in a new sector and a new role leading an amazing organization. Blessings come when you least expect them."
Through all of the demands of her career, Tina finds time to support her two teenage daughters who are active with sports. She is a foodie and loves spending time with friends at many of Edmonton's restaurants. She will share her love of donuts, burgers and Earl Grey tea with anyone. She regularly bikes and walks Edmonton's amazing array of trails.
And of course, Tina is an avid reader. "Working at the library has only increased my appetite. I am a huge fan of podcasts and audiobooks as a way to crush my mindless commute. And I both use and actively promote the amazing audiobook services available via EPL. I am trying to see if I can listen to 50 books this year!"
Tina continues to educate herself and grow. She has been taking guitar lessons since she finished her last degree and is hoping to add Spanish lessons sometime in the future.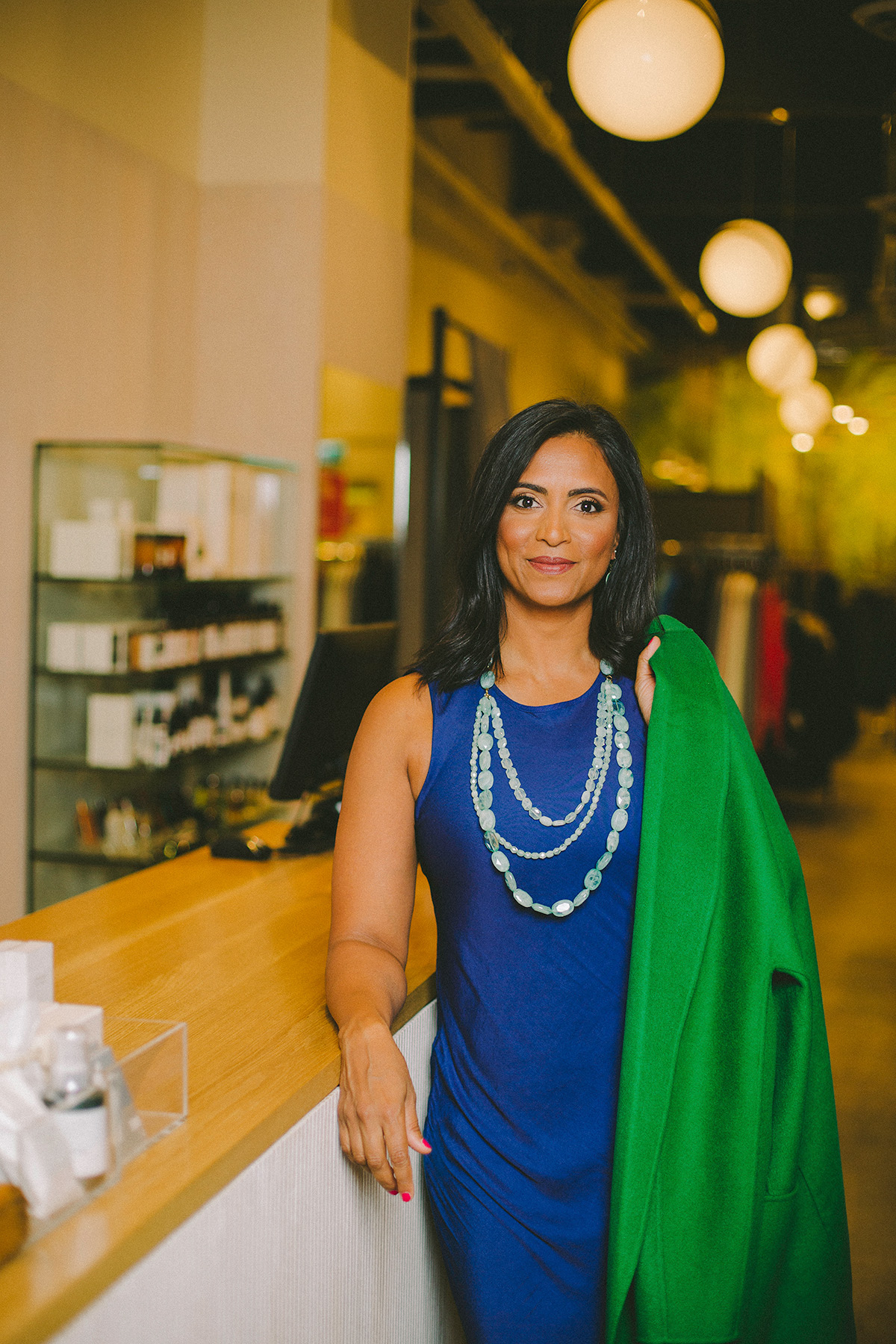 Places To Be
See this month's local flavours, products, and services.