The Gentle Genius of Bob Nicholson
Awarded the Order of Hockey in Canada in 2016, Bob Nicholson has overseen Canada winning 86 medals in international competition since 1990, including 53 gold. He has overseen operations for competitions that Canada has participated in internationally, including the Men's and Women's Olympic Games and Sledge Hockey for the Paralympics. 
During his tenure with Hockey Canada, Bob instituted developmental programs for male and female hockey players, as well as coaching and refereeing programs that are now used in over 40 countries.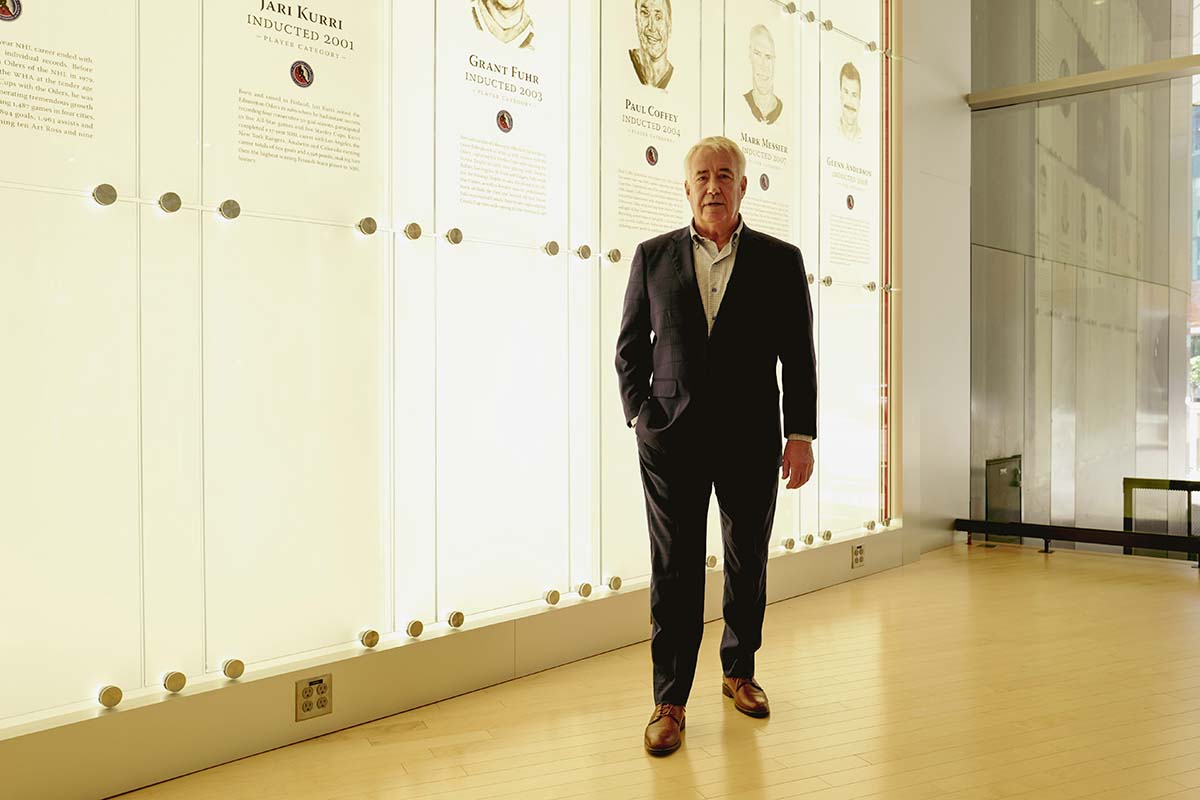 Talk about your childhood and your passion for hockey.
I grew up in Penticton and started playing hockey at four or five years old. My dad got me playing hockey, baseball, soccer…golf. I played all of the sports, but I really had a love for hockey and was fortunate to play all of my minor hockey in Penticton. We had some great years winning provincial championships at the midget level. I think there were eleven of us that went right from midget to junior A in Penticton which is unheard of. I had great teammates – Grant Mulvey and Bruce Affleck, who went on to have great NHL careers.
We won the provincial championships twice. We lost out in the Canadian semi-finals my last year. Then I went to Providence and got to play under Lou Lamoriello who was the coach. Bryan Burke and Ron Wilson were teammates there too.
And then I was fortunate to get a job in Victoria running a sports complex where I looked after the arena. I started a program called the NHL Novice Hockey League for Kids Ten and Under. It was really to 
de-emphasize competition and work on skill development. The first year, we had 35 or 40 youngsters playing. The next year, we had 300. It was new to the system and Dave Andrews, head of BC Hockey, who I knew very well, invited me to come and talk about hockey. About a month later, he hired me to start development of hockey with him in British Columbia. I did that and about four months later, Dave left to be the head coach of the Victoria Cougars, so I really took over. 
I started to develop the National Coaching Certification and the BC Junior Olympic Program (which is the base of what now is the World Juniors). In 1989, Murray Costello came at me hard to be the Vice President of Canadian Amateur Hockey. Dennis McDonald had just left to be the Assistant GM with the Winnipeg Jets. I went in there to oversee the junior programs, start the women's program (very first women's world championship), and I launched my national and international career from there. Really, Dave Andrews gave me the break to get into administration so I owe a lot to Dave. And then, my main mentor was Murray Costello. I never thought I'd become president and I ended up being President & CEO of Hockey Canada.

Edmonton's newest lifestyle magazine Uncovering 
the best in hidden gems around the city.
You've left a significant mark on every organization you've worked with. Did you walk into these roles with a clear vision and goal?
When I went in as Vice President of Canadian Amateur Hockey, it was really to hit the very first women's tournament. Where was women's hockey? I remember how we picked that team. It was like a dart board because we had no data, so I was helping to develop a whole new program for females in this country. 
My first year at the World Juniors was a disaster and I remember coming back and the key people I reported to said, "Hey Bob, you've got to get this right. This isn't good enough." I was thinking I could be in-and-out there. I made a bunch of changes to that program and won five straight World Juniors after that. 
For Hockey Canada, the number one was about developing and getting boys and girls to play the game, but you are still evaluated very heavily, especially by the public on winning gold medals. I think now, that any time a young boy or girl puts on a Canadian jersey, the expectation is to win gold. I know it's a lot of pressure, especially junior kids under 18, but that's what Canada is and that's what separates Canada from the rest of the world. Others celebrate silver and bronze. We celebrate gold.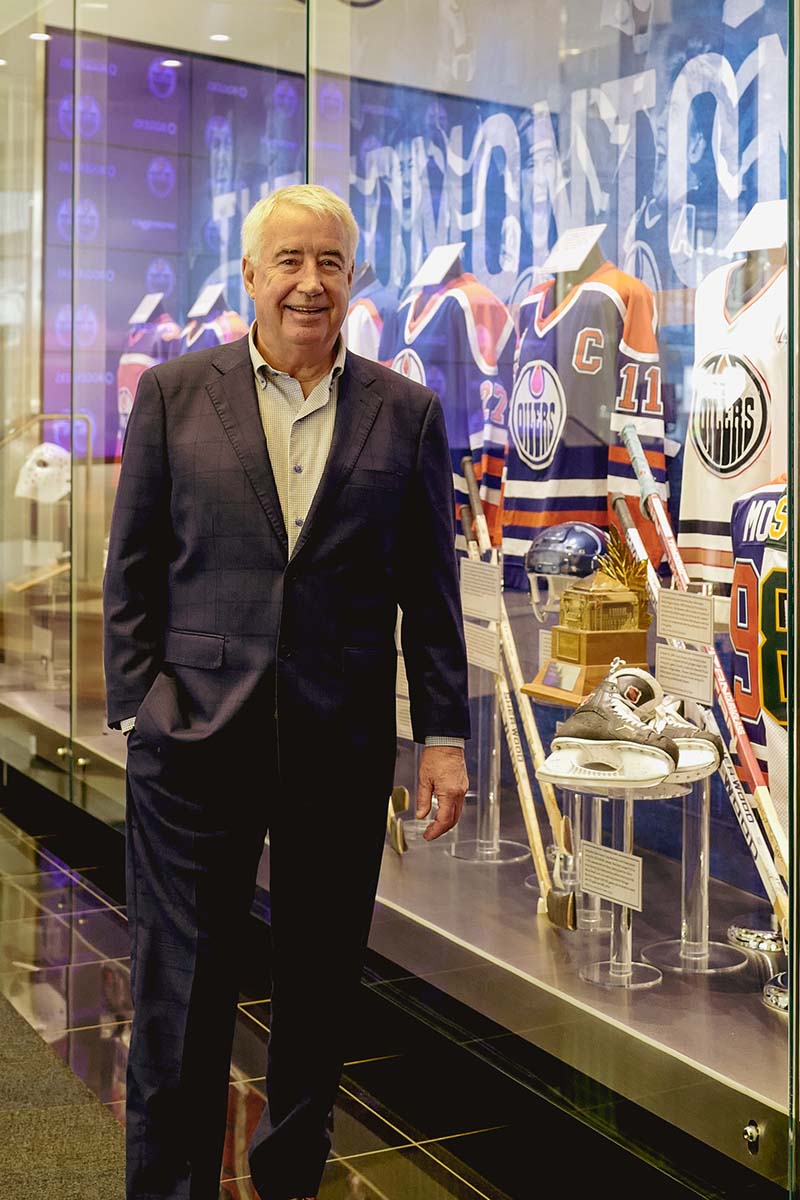 You've travelled all over the world and touched so many lives. Do you have favourite memories?
It's on the international stage. Winning the very first gold medal in fifty years for the men in 2002 in Salt Lake was absolutely huge, and winning the first women's gold in Salt Lake was so, so special. Flip forward to 2010 and doing that on home soil, which is so tough to do, and winning both the men's and women's.
Another key one for me was 2006, when the women dominated and won the gold. The men had a disappointing finish so I went back to the first year we took over sledge hockey. I told the players we would treat them like the men's and women's Olympic team if they would train like the men's and women's Olympic team, so it was a whole other level they had to commit to. The men's team was playing Norway for the gold medal game. We had never beaten Norway and I can remember in the dressing room we could hear Norway saying, "Canadians think they own this game of hockey. We're going to kick their ass"; and I was just listening to all of this. I put a speaker phone in the middle of the room and said, "Someone wants to talk to you." And it was Wayne Gretzky. They were so excited. All Wayne talked about was, "Hey you're playing in the arena where the men got beat out. Now go out and win the gold medal." And they did just that. I still look at that as being really, really special.
And then to finalize that after winning double gold in Vancouver, and then going to Sochi in Russia and doing it again.
Is there anything you would like to share with Edmonton Oilers' fans?
It was a huge transition to come here. I really got to know Daryl Katz in '89 and he talked to me about it and I thought, no. I want to do the Olympics and I have to get the best president's job in hockey with Hockey Canada. And then when I retired, he was all over me to come. Daryl's vision is what did it. I was coming for a year to just sort of help him look at his vision, and a year later I was the CEO of everything – the building, the Ice District, Ford Hall. And now I sit here and look at it. You saw what happened in the playoffs. Daryl's vision is coming to life with thousands of people watching the Oilers' games. 
It's going to be even better next year because more is going to be developed. We have the best arena in the world. We have the best hockey players in Connor McDavid and Leon Draisaitl and having a Hall of Famer like Ken Holland as the General Manager really helps us. He helps attract players, he makes all the players feel comfortable, so I think we are in a really good spot. 
Making the playoffs and winning in the NHL is very tough. Only half the teams make the playoffs each year. No other league is like that. But we made a huge step this year and the future is really bright for the Oilers. I would be remiss if I didn't talk about the Oil Kings because they are a big part of this city. Our general manager, Kirt Hill, and our head coach, Brad Lauer – they have been hidden though Covid. They had great teams that never got to go to the playoffs. And now they are sitting here going for the Memorial Cup. That's another big part of what we do. It extends down to Bakersfield, the development side of hockey, and the Oilers' fans. We really look at all of that. 
It's pretty exciting to see where hockey and entertainment is going in the Oilers Entertainment Group, and it's a big part of the engine to bring Edmonton back to where we should be and bring people downtown.
Places To Be
See this month's local flavours, products, and services.