Reflecting on a legacy of community and hospitality with Garrett Turta
After ten years as General Manager of the Fairmont Hotel Macdonald, one of the most loved landmarks in the city, Garrett Turta is moving on.  His new role still follows the elegant Fairmont banner, as he's moving to manage the beautiful Fairmont Jasper Park Lodge. Turta didn't only manage the hotel, he became an active volunteer and supporter of all things Edmonton, particularly downtown.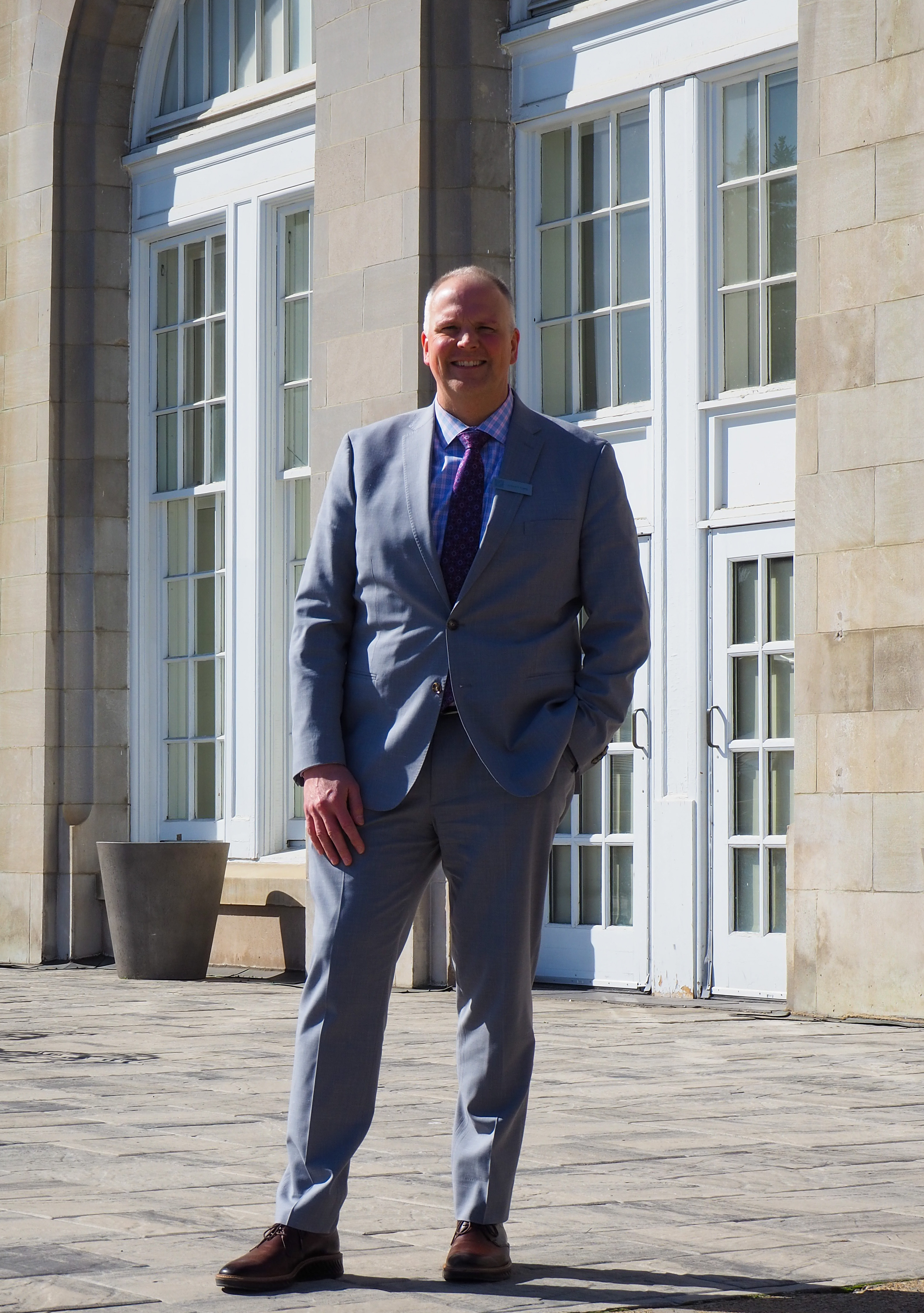 How did you start your career with Fairmont?

I started off in Vancouver. Actually, my dad owned a hotel and growing up, I was working in it, which inspired me to pursue a career in that direction. I started at Pan Pacific Vancouver Hotel, then moved up to The Fairmont Hotel Vancouver, and 26 years from there, here I am! It's been a lot of moves, but a lot of fun.
You've built your personal brand always tied to Fairmont. How did that happen?
It's interesting, and I say this to a lot of people that come in for interviews (and I always interview every single person that comes in); it's the fact that the company's values and my values are in alignment. I also appreciate the freedom to be able to do and try different things, and to grow within the brand.
You've really immersed yourself in many volunteer positions, boards, advisory committees, and so on. 
What inspires you to do this, and where do you find the time?
I look at our hotels as they are the center of the destination. And the hotel can't survive on its own; it needs a strong backbone in the city to help it grow. That's why I think it's so important to be able to support the city, to give back. 
When we had Smudge, we were very connected with the Humane Society and raised close to $50,000 over the years, as well as about $20,000 for the Guide Dog Association.. If you want to be successful, you have to give back to the community that supports you. I am a strong believer in that. For me, it's been a great experience to sit on various boards to help put Edmonton on the map. We do so many good things here, and over the years, I've experienced one thing that was incredible with our guests. Many of them came in not expecting to make a connection with the city, but they all had a tear in their eye when they left. Being able to continue to build the city was an incredible experience. The hotel and tourism community, and the downtown community are working so hard to make great things happen.
You mentioned your dog Smudge, and we can't talk about The Mac without mentioning the legacy she left. Unfortunately, she passed away, but tell us a bit about how she became a key member of the team.
Our Mother's Day brunch is a really busy event where we see over a thousand people. The first year Smudge was here, maybe 10% of our guests knew her, as the press release went out. In 2019, 90% of the guests knew her; they knew her name, they were looking for her as they were arriving…she became an important part of the hotel. And that helped in so many ways; many people felt they couldn't go to The Mac –  it's posh, it's not for me…and Smudge really helped us with changing that perception. Seeing how she interacted with guests was incredible; we would see people in suits, laying on the floor, and petting a dog…it takes the hustle and bustle out of travel, and makes them relaxed. As hard as it was to write the post that she passed, it was cathartic to see how much she meant to everyone. It helped me and my family with the healing process…and I'll let you in on a secret, there's another dog coming!

Edmonton's newest lifestyle magazine Uncovering 
the best in hidden gems around the city.
What is your work philosophy?
It's all about building the team and having a fun environment to work in. We work when everyone else plays, so making sure our team can still have fun, relax and enjoy their work is first and foremost for me. Listening to our team to make sure they have what they need to do their job is critical. I take the time to get to know our team on a personal basis too. A lot of our people saw my kids grow up over the years and having that family atmosphere is something I truly enjoy. I was given a lot of freedom, and I want my team to experience the same thing; to be able to try things, make mistakes, experiment, and do their best. It's amazing to see the creativity that comes out of people when they're happy and enjoying what they do.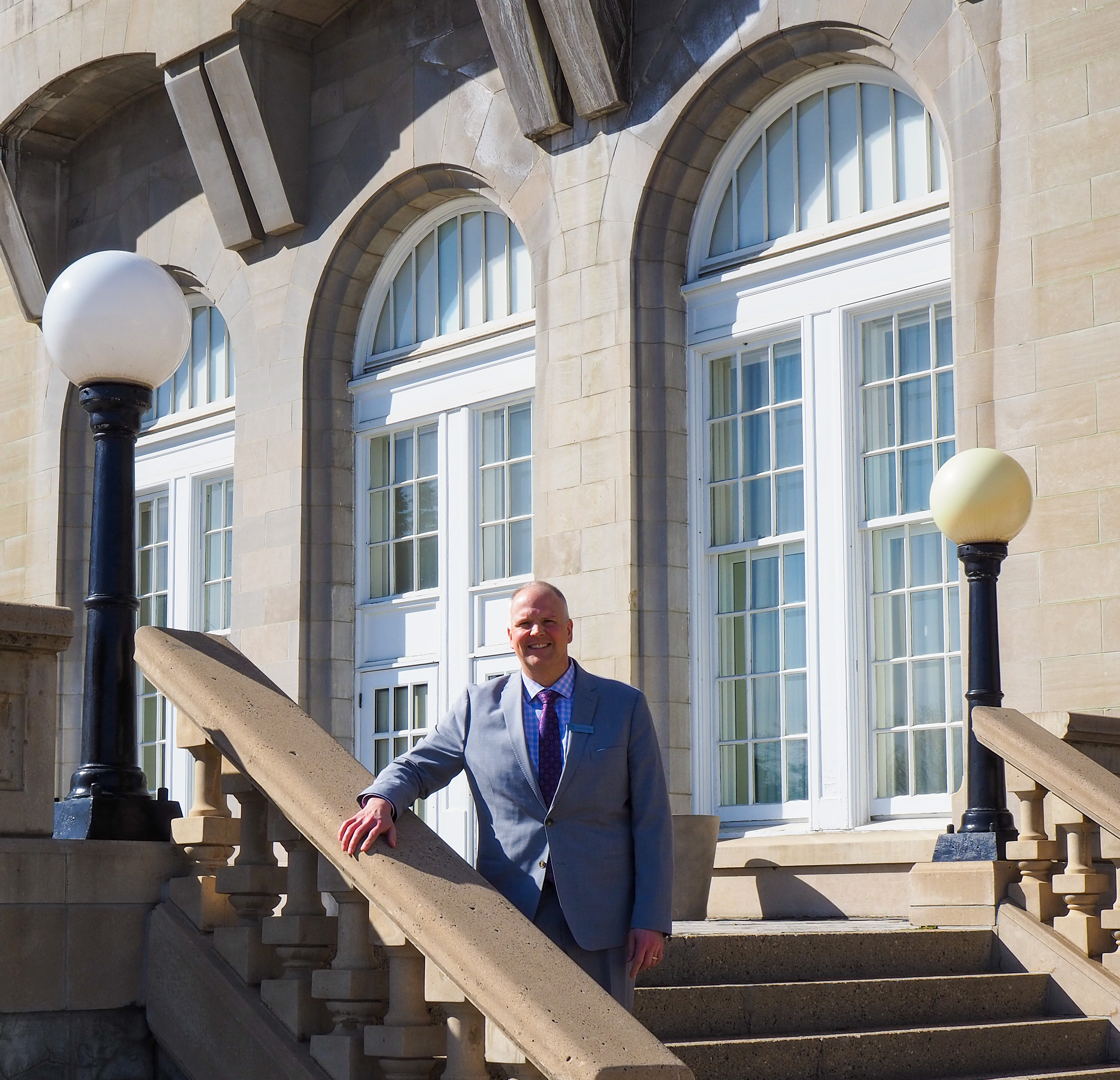 How do you ensure you provide the luxury experience all the time?
I have a very good office chair, and by that, I mean I don't use it much. I'm out walking through the kitchen, the hotel, and the grounds as much as possible as I want to be seen in the hotel to experience what's happening. I try to see everything from the guests' perspective, sitting in the lounge or restaurant, walking in to see what their first impression is. That's how you get to know your team well – which is critical, as well as experience it from the guests' viewpoint.
What excites you the most about moving to Jasper?
I grew up in British Columbia, so it's going back to the mountains. Moving from the city centers where I spent so many years, and going to the resort is an interesting challenge, plus Jasper is one of my favourite places. I like the uniqueness and tranquility of it, and the many ways to experience it whether it's golfing, skiing, or through the spa, and getting into more events and ways to have guests visit is exciting. There is a large renovation happening so I'm looking forward to getting involved with that, and really, putting Jasper on the map! We have some of the best hotels in the Rockies, so being a part of that really excites me.
Your favourite memory about Fairmont Macdonald?
That's a tough one. It's just the hotel's place in the city overall, and the excitement that followed me with this. For example, having my Costco card that has the hotel name on it, and people getting excited and asking,"What is it like working there?" And the pride you feel when you say that it's under my watch – maintaining that relationship with the city, but also enhancing it and making it stronger. With Edmontonians, it's something I cherished and
enjoyed. I loved speaking to guests one on one, and sometimes in big cities, you don't get that personal connection.
My favourite moment was when Smudge crashed the Premier's conference a few years ago and walked through everyone. I remember the RCMP telling me this, and to this day, I have no idea how she got in there.
What is your favourite luxury in Edmonton?
I like Poppy Barley products, and I like that it's Edmonton grown. I have shoes and bags, and I think what they bring to the city is pretty unique and I really enjoy it.
And finally, your advice to the next General Manager of The Mac?
Embrace the city! Because if you do that, it will embrace you back.
Places To Be
See this month's local flavours, products, and services.