Unleashing the beast of the SUV world
When Lamborghini, the Italian supercar manufacturer renowned for its breathtakingly fast, sleek and aggressive sports cars, announced its foray into the realm of luxury SUVs with the Urus, the world didn't know what to think. Could the storied supercar builder pull off a high-performance SUV? 
The answer was obvious the moment the Urus was unveiled. 
The Lamborghini Urus is a standout. It's clear that the design team set out to make a statement as bold as that of any of their supercars. 
The exterior somehow finds balance in its perfect proportions, clean sharp lines and creases, sleek aerodynamics, and ferocious aggression. It is a lot for the eye to take in, yet somehow, it all comes together in a symphony of power and dominance, hinting at the brute force lurking beneath its sculpted exterior. 
As much as the Urus is a nod to Lamborghini's future, its distinctive Y-shaped headlights and hexagonal grille clearly draw inspiration from its venerable supercar ancestry. The surfaces and contours of the Urus are all its own, and yet the unmistakable Lamborghini DNA is instantly recognizable in the design language. Look at the gaping intakes on the front and the steeply raked roofline and you will see hints of past and present Lamborghini supercars. 
The company has never shied away from creating vehicles that are different and innovative and speak loudly to our souls, whether they are parked or screaming around a race track.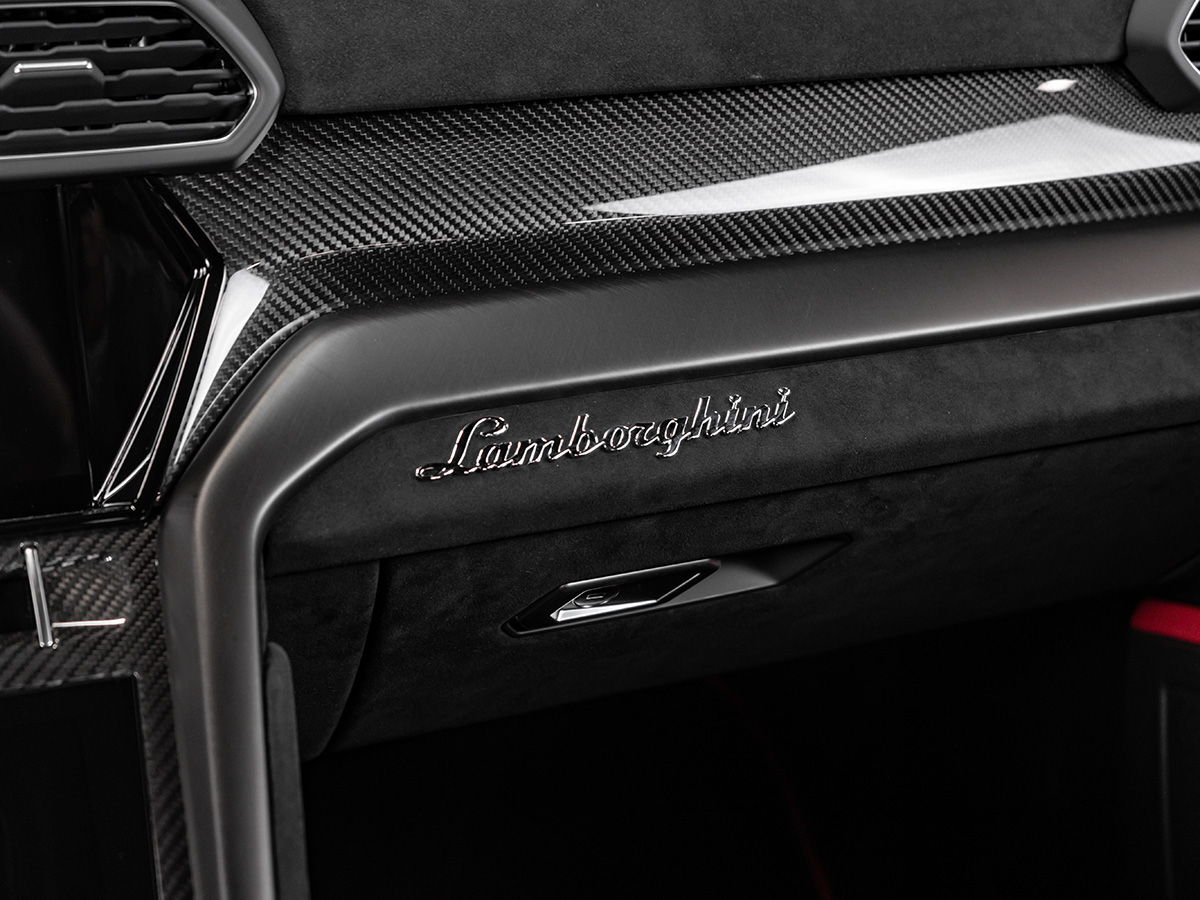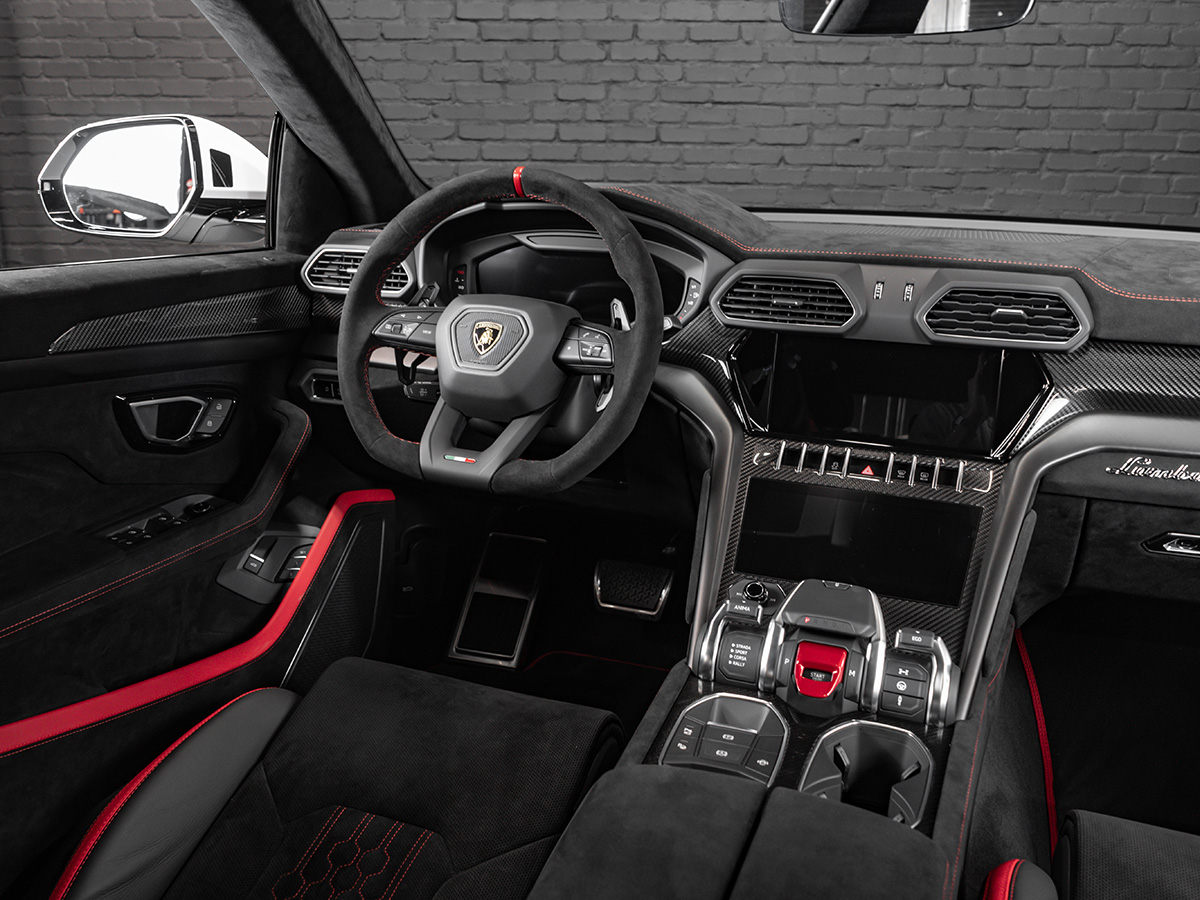 Inside the Urus, Lamborghini has crafted a luxurious cabin that seamlessly blends world-class materials with leading-edge technology. The seating provides equal measures of comfort and highly bolstered support for five passengers, making it equally at home on road trips as it is on the track. The finest leathers, Alcantara material, and carbon fibre accents trim the interior, creating a sporty and luxurious ambience.

Edmonton's newest lifestyle magazine Uncovering 
the best in hidden gems around the city.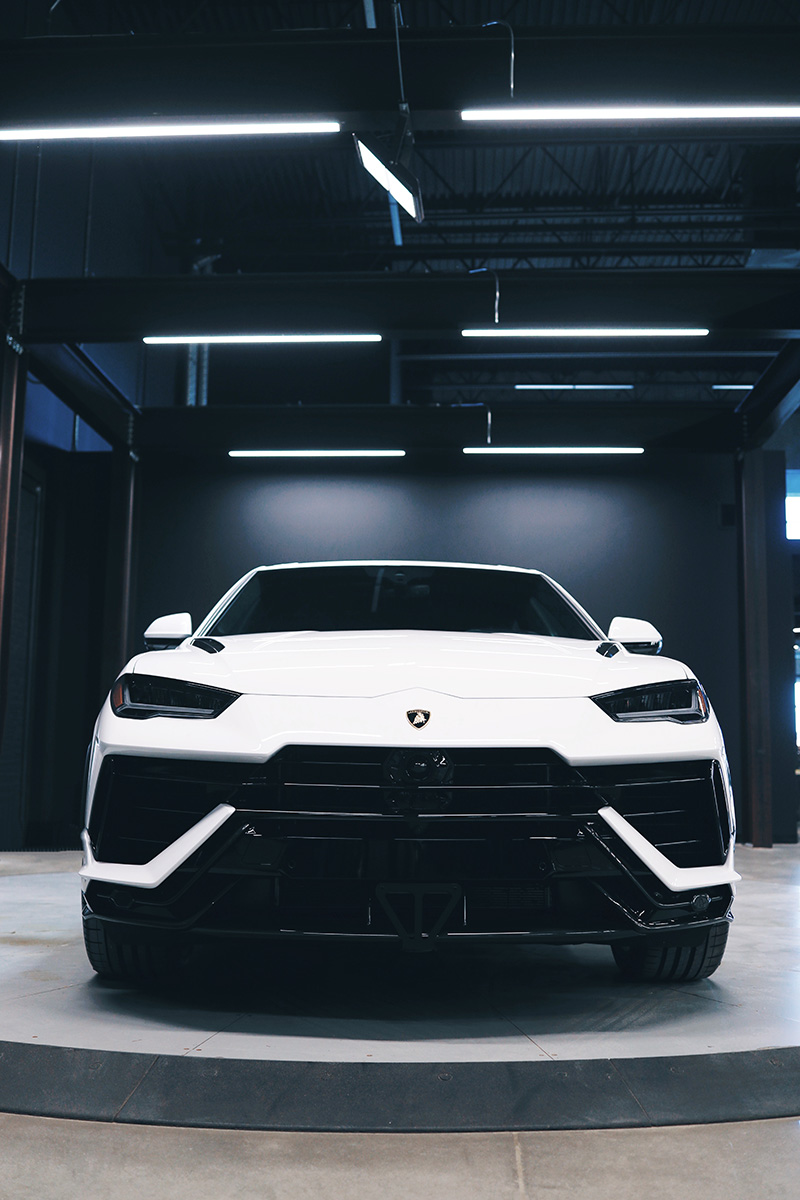 The infotainment system is anchored by a dual touchscreen setup, with intuitive and user-friendly controls for entertainment, communication, and navigation. Apple CarPlay and Android Auto connectivity is standard and audiophiles will appreciate the glorious 21-speaker, 1700-watt Bang & Olufsen sound system. 
Of course, a Lamborghini always backs up its design bark with a performance bite. Under the Urus's long hood lies a 4.0-litre twin-turbocharged V8 engine that produces 641 horsepower and 627 lb-ft of torque. This powerhouse allows the Urus to sprint from 0 to 100 km/h in a staggering 3.5 seconds, making it one of the fastest SUVs on the planet. Lamborghinis seek to appeal to all of our senses, and the Urus's engine roars like nothing else on the road. Keep your foot on the pedal and you will reach a top speed of 305 km/h, another testament to its Lamborghini DNA.
An incredibly sophisticated all-wheel drive system ensures that this power is delivered to all four corners, providing exceptional traction and stability in any driving conditions. The Urus driver can choose from multiple driving modes, including Strada (street), Sport, Corsa (race), and even off-road modes, allowing the driver to tailor the vehicle's performance to their preferences.
While the Lamborghini Urus is clearly a performance-oriented SUV, practicality does not get neglected. With a cargo capacity of 616 litres, it offers plenty of cargo space for both daily errands and long journeys.
Safety is paramount in the Urus—it offers a full suite of advanced driver assistance features, including adaptive cruise control, blind-spot monitoring, lane departure warning, and front and rear parking sensors. These technologies quietly enhance the driving experience while providing peace of mind.
The Urus is a true synthesis of supercar DNA and SUV utility. Its breathtaking design, heart-pounding performance, and sumptuous cabin make it a standout in the luxury SUV segment. With real-world performance that lives up to the Lamborghini name, the Urus offers exhilaration that few SUVs can match. Whether you're navigating the busy city streetscape or carving through winding mountain roads, the Urus is a confident, formidable contender in the luxury SUV market and a symbol of automotive excellence that pushes the boundaries of what an SUV can be.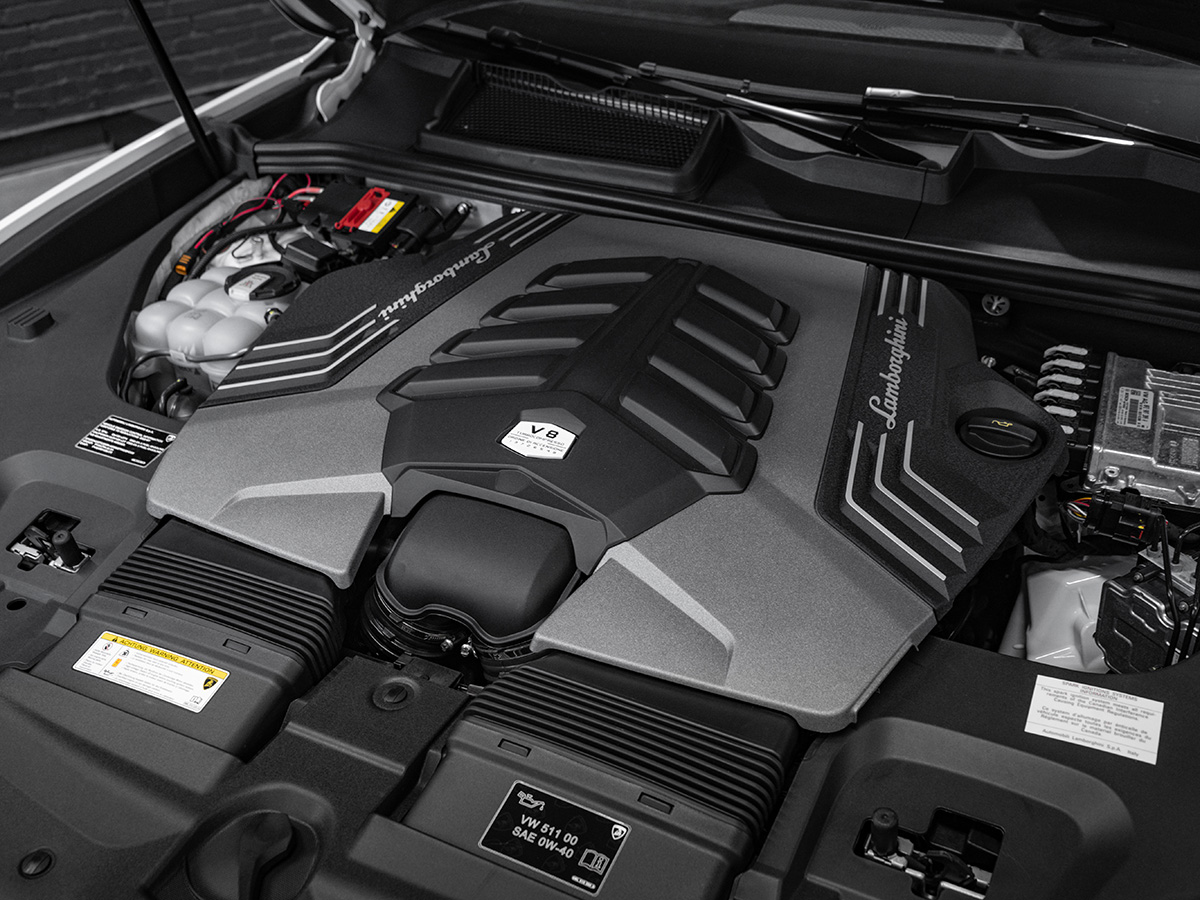 Places To Be
See this month's local flavours, products, and services.