Change up dessert after dinner to satisfy the sweet tooth
'Tis the season for fresh fruits and blended drinks. Bring the blender out from its hiding spot at the back of the cupboard, serve up some rich, decadent and creamy delights that are designed for slow sipping, and savour every drop! Instead of serving dessert on a plate, why not serve it in a glass?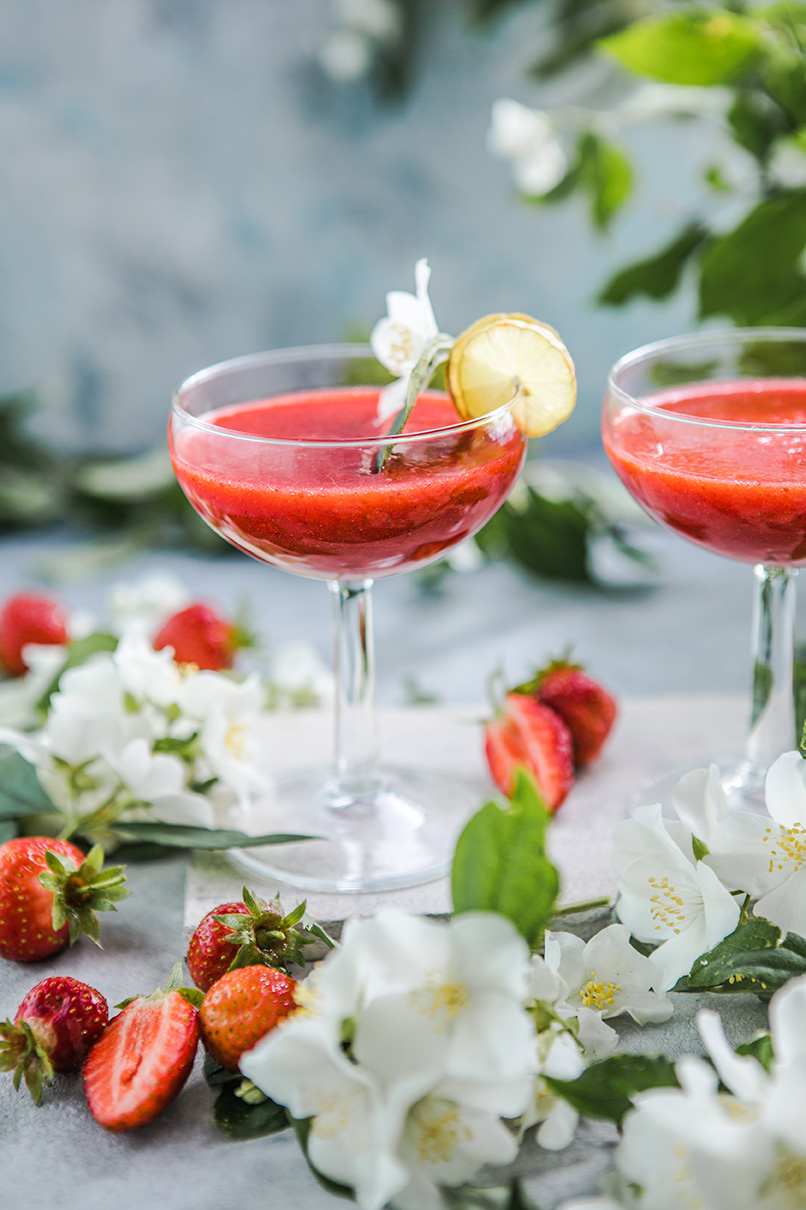 Strawberries are typically available all year round, but this is the time when we can get strawberries grown in our own backyard. Check your local grocery store for berries from British Columbia or try picking your own at several U-Pick locations around the Edmonton area such as Happy Acres U-Pick Farm in Spruce Grove that is open from May to September. Once you have your bushel of berries, it's time to whip up a strawberry daiquiri! Keep some berries fresh, but frozen are also needed for this frosty, eye-catchingly vibrant drink. It's easy too, requiring only four ingredients which makes it the perfect drink to beat the summer heat.
Classic Strawberry Daiquiri for 2
4 oz white rum
½ c fresh strawberries, chopped
1¼ c frozen, chopped strawberries
Juice of one lime
Add ingredients to a blender and blend until smooth. Pour into two margarita style glasses and garnish with lime slices and whole strawberries. Skip the rum if you prefer a mocktail version!
As a kid, in the summer, it was always a treat to have a Popsicle, Fudgesicle or even a Revel – those chocolatey coated vanilla ice cream bars. But nothing beats the Creamsicle in classic orange flavour! A classy cocktail popular in the 1960s and '70s was called the Golden Dream; which in fact, tastes like a boozy Creamsicle. Creamy with a strong orange flavour, it's just sweet enough with subtle notes of licorice and the all-important vanilla cream.
Golden Dream
1 oz Galliano liqueur (vanilla)
1 oz Cointreau
1 oz orange juice
½ oz heavy cream
Add all ingredients to a blender and add two handfuls of ice. Blend until smooth and pour into a martini glass. Garnish with an orange wheel.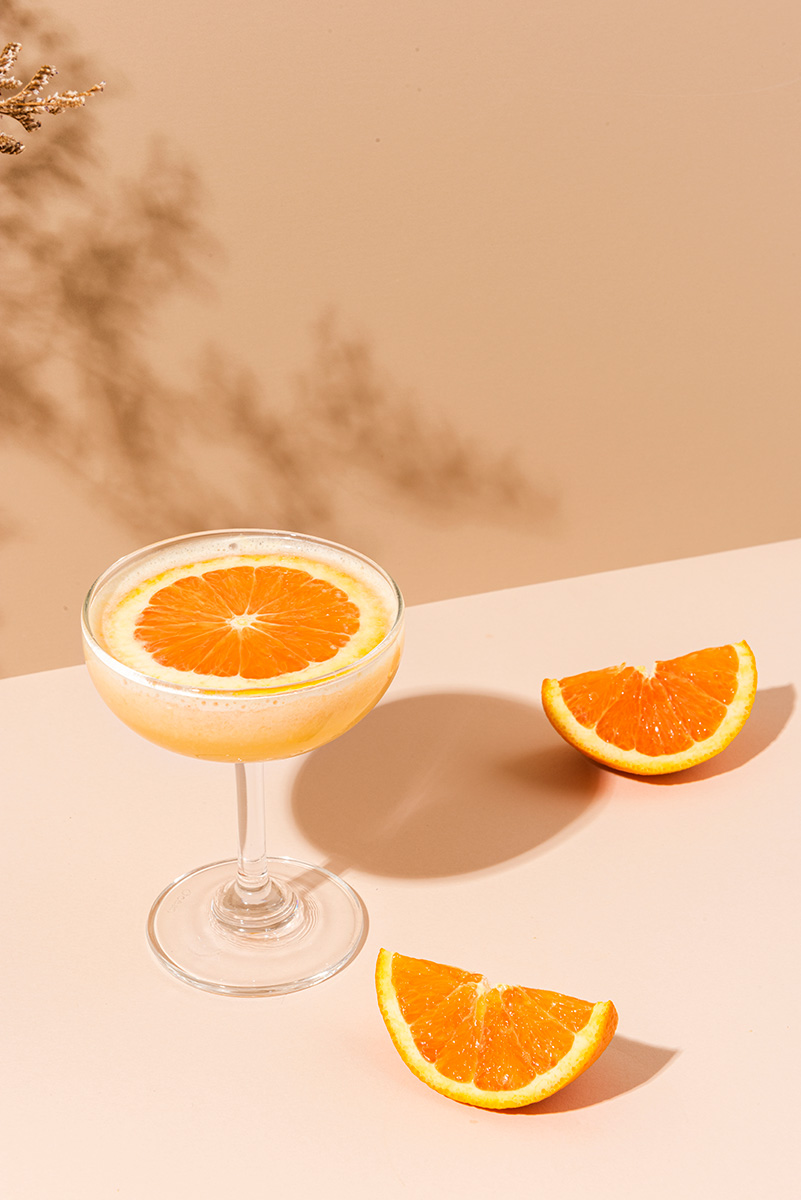 Edmonton's newest lifestyle magazine Uncovering 
the best in hidden gems around the city.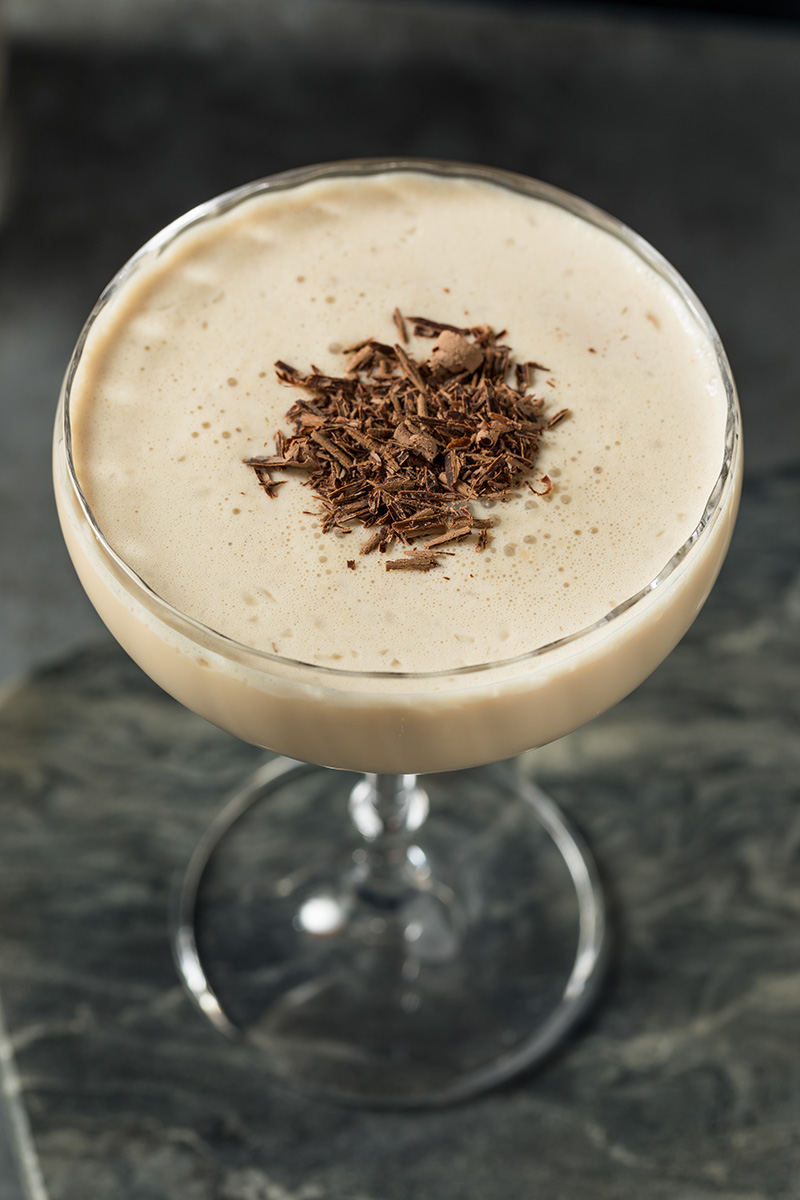 One of the most iconic desserts that is on many a restaurant menu is the Mudslide. Put in your glass and it's a chocolate lover's dream, and always classy. Make it even more decadent by blending it up with vanilla ice cream for the frozen Mudslide version!
Frozen Mudslide
1 oz Vodka
1 oz Kahlua
1½ oz Irish Cream (like Baileys)
2 scoops vanilla ice cream
½ c ice
Place all ingredients in a blender and blend until smooth. Pour into a coupe rimmed with chocolate sauce.
At your next dinner party, if dessert is served, use your imagination, and make it into one you can drink. Key Lime Pie, Tiramisu, Chocolate Truffle, Peach Melba, Baked Alaska…the possibilities are endless!