Many Albertans outside of the Drinks' business don't realize how good we have it here for wine selection. We live in one of the best wine markets in the world. Every week we see a new wave of lovely and limited wines appear in our shops, however briefly, until those in the know snap them up.
This is a small sampling of the terroir driven wines you need to hunt down this month; wines made on small farms by true vignerons with that rare gift for gently translating nature into art. These wines are nourishing and artful records of another lap around the sun.
It's widely held that Bouzy, the grand cru village in the south of the Montagne de Reims region of Champagne, grows the finest Pinot Noir for sparkling wine in the world. Stationed in the heart of Bouzy, I see no reason why 7th and 8th generation growers Benoit Paillard and his sons Quentin and Antoine would not agree. Certainly their champagnes make a strong case for it. Bouzy's southern aspect, clay topsoil, classic chalk bedrock, and windbreak of forest at the crest of the slope all combine into the ideal ripening conditions for the elusive Pinot Noir, while still fostering the dazzling acidity needed for great bubbles.
What most draws me into the Paillards' grower champagnes is their devotion to farming excellent fruit, first and foremost. With only 11 hectares to their name, the Paillards have returned to selection massale: planting their vineyards from clippings of their oldest vines rather than ordering clones. This was the norm before the 70s and their revival of the practice promotes genetic diversity and a greater sense of singularity and place in every bottle. And in a wet and chilly appellation, they've also been early to bravely abandon chemicals, instead crafting their own organic composts to invigorate their soils.
Les Parcelles is Pierre Paillard's entry level cuvée, yet it swings far above its price. Two thirds of the 'XV' is based in the 2015 vintage with the remainder blended in from reserve wines. Les We also sees roughly two thirds Pinot Noir giving structure and power and 30% Chardonnay giving elegance and freshness. The second fermentations (in the bottle) are rested for four years on their lees (three years longer than required) creating a fine bead and plenty of biscuity complexity. These sleeping beauties enjoy their slumber in the domaine's 19th century 10o cellars, 60 meters below, as if to belabour their underground status. But these wines are less underground by the day, so get them now before they're three figures.

Edmonton's newest lifestyle magazine Uncovering 
the best in hidden gems around the city.
Of the 51 grand crus that diamond-stud the vertical stretch of wine-heaven called Alsace, Sonnenglanz occupies the very center, abutting the idyllic village of Beblenheim. Meaning 'ray of sunlight', the Sonnenglanz vineyard grows one of the most prized examples of one of the most beguiling varieties: Gewürztraminer.
Jean-Christophe Bott of Domaine Bott-Geyl is among the lucky few to tend vines in this special stretch of earth. He tends those vines with the devotion of a vigneron that knows real wine is made in the vineyard. Mssr. Bott has been farming biodynamically since 2002 and replenishing his vines with selection massale rather than clones. Taken together, these practices restore biodiversity to the vineyards and genetic diversity to the vines, resulting in healthier and more complex berries at harvest.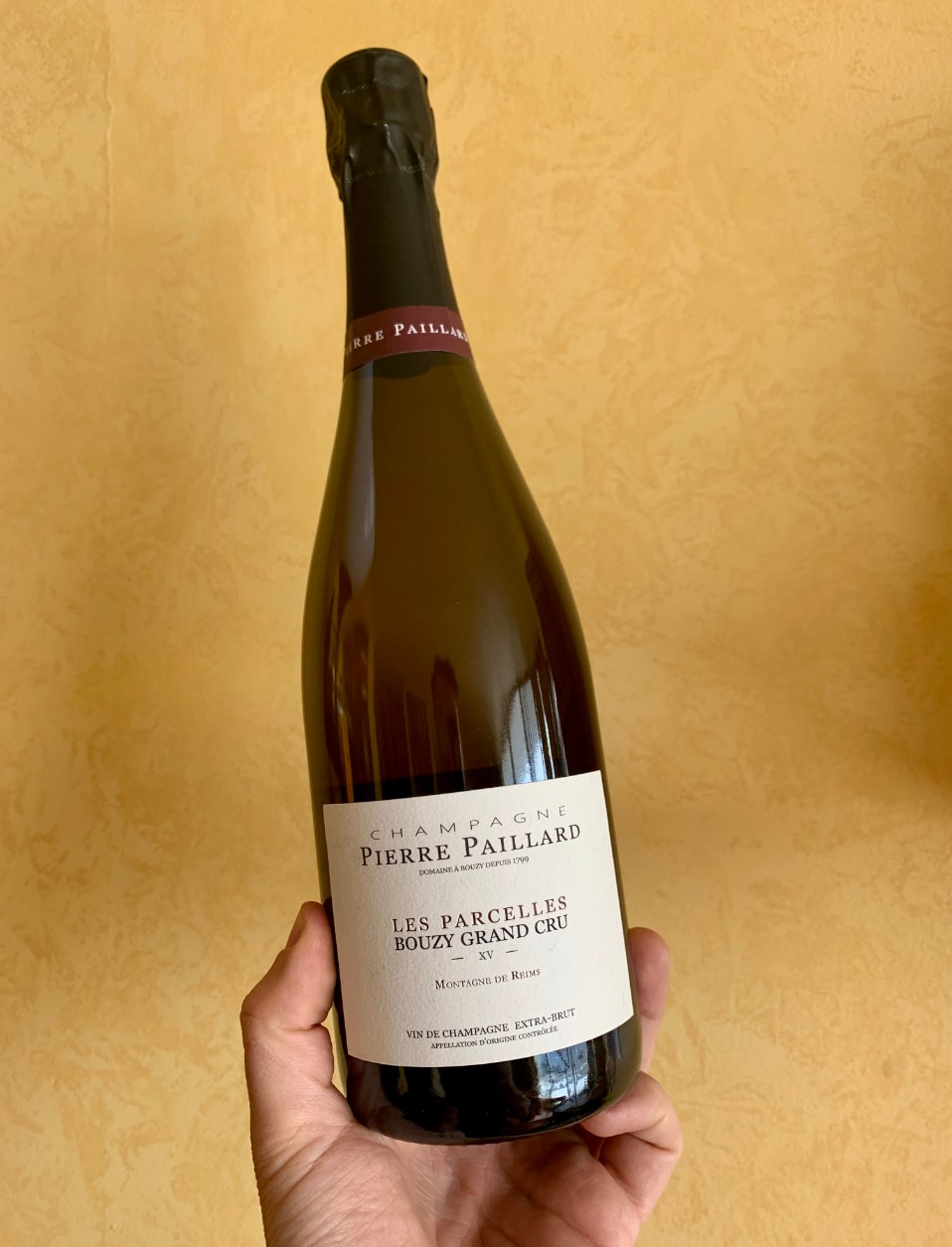 Champagne Pierre Paillard XV Les Parcelles Bouzy Grand Cru
Pinot Noir, Chardonnay. Champagne, France
$69 – $75
Still available at: Crestwood Everything Wine & More Fine Wines by Liquor Select Wine & Beyond
Casa Raia 2015 Brunello di Montalcino DOCG
Sangiovese Grosso. Tuscany, Italy
$105 – $120
Still available at: Bin104, Crestwood Everything Wine & More Prestige, Color de Vino
This is a small sampling of the terroir driven wines you need to hunt down this month; wines made on small farms by true vignerons with that rare gift for gently translating nature into art.

Edmonton's newest lifestyle magazine Uncovering 
the best in hidden gems around the city.
The newly released 2008 vintage of Bott-Geyl's Sonnenglanz Gewürztraminer has been courteously cellared by the domaine on our behalf, released ready to drink. Partially subject to noble rot, these berries had their sugar content concentrated and nuanced by classic botrytized notes of dried apricot and honey. The residual sugar remaining after fermentation thereby allows this wine to age beautifully, glacially incorporating those bewitching notes of lychee and rose petal that Gewürztraminer is famous for, into a more dried, potpourri like profile, never drowning out the notes of orange marmalade, coriander, and beeswax.
These virtues are owing to the phenolic ripeness bestowed by Sonnenglanz's sunbathed southeastern aspect and Mssr. Bott's attentive farming, but it's the calcium-rich Oligocene limestone and marlstone soils in this vineyard that amplify some much needed acidity. The high PH of calcium-rich soils inversely creates lower PH in wines, crucial for a grape like Gewürz who's infamously wanting in the acid department. That acid retention keeps this wine's swooning sweetness in balance. And the deep, honeyed colour in the glass is enough to confirm you are indeed drinking the nectar of Olympus.
Brunello is fascinating because even when it is produced in an absolutely natural fashion, it can still obtain 15.4% alcohol in a year like 2015, widely considered the vintage of the decade to date. Brunello is the blood of a god. Am I too hyperbolic? Perhaps, but Brunello is 100% Sangiovese, a portmanteau of sangue di giove, blood of Jove. And a Brunello like this one carries its confident strength with grace and panache, like a Muhammed Ali or a Joan of Arc.
Kalyna & Pierre-Jean Monnoyer manage their young family and their wee estate of only four hectares with a storybook flare, farming biodynamically as their kids play among the vines. Kalyna's mother, a Canadian in fact, bought this property in 1997 from the legendary Biondi-Santi family who'd planted these vines forty years earlier in the shadow of Montalcino's hilltop perch. In this most lauded area of the 15 square kilometers that make up this famous appellation, the Monnoyers have commitment to natural wine making—using indigenous yeast and eschewing any additions or subtractions—just grapes. The result is wines that are less fruit forward, beautifully housed in the best French oak (Taransaud, from the Allier Fôret) but fashioned into large 3000L botti that age the wines more gently. These classical and minimal intervention choices have fascinated collectors searching for the heart and soul of Brunello alongside the Monnoyers.
This is an exceedingly rare Brunello. The fruit for this bottling comes only from the 1.1 hectare plot of their oldest vines, producing in the area of only 1500 bottles per year for the entire globe. The wine is flush with ripe tannins and a muscular body yet delicately perfumed with sweet tobacco, sour cherry, chocolate mint, grated nutmeg, and new leather shoes kicking up the dust of a Tuscan footpath. It's a maze you don't want to find your way out of, a testament to how complex life's most simple pleasures can be.