With the happy couple busy between the wedding ceremony and the reception, time to mingle means sharing a cocktail or two with friends and family. Wedding signature cocktails designed with the bride and groom in mind, or with the season are sure to wow your guests!
Smaller weddings means special little touches. These days, newlyweds like to have something special for folks to talk about after the fact; a memorable signature cocktail that will remind them of the great time that was had by all. Perhaps something to match the couple's personality or the season of the wedding. Whatever the case, read on for some 
eye-catching cocktails to celebrate the four seasons. The recipes can be adjusted to make in bulk and/or have a mocktail version for those not wishing to imbibe. Choose your serving vessel, then pour and garnish.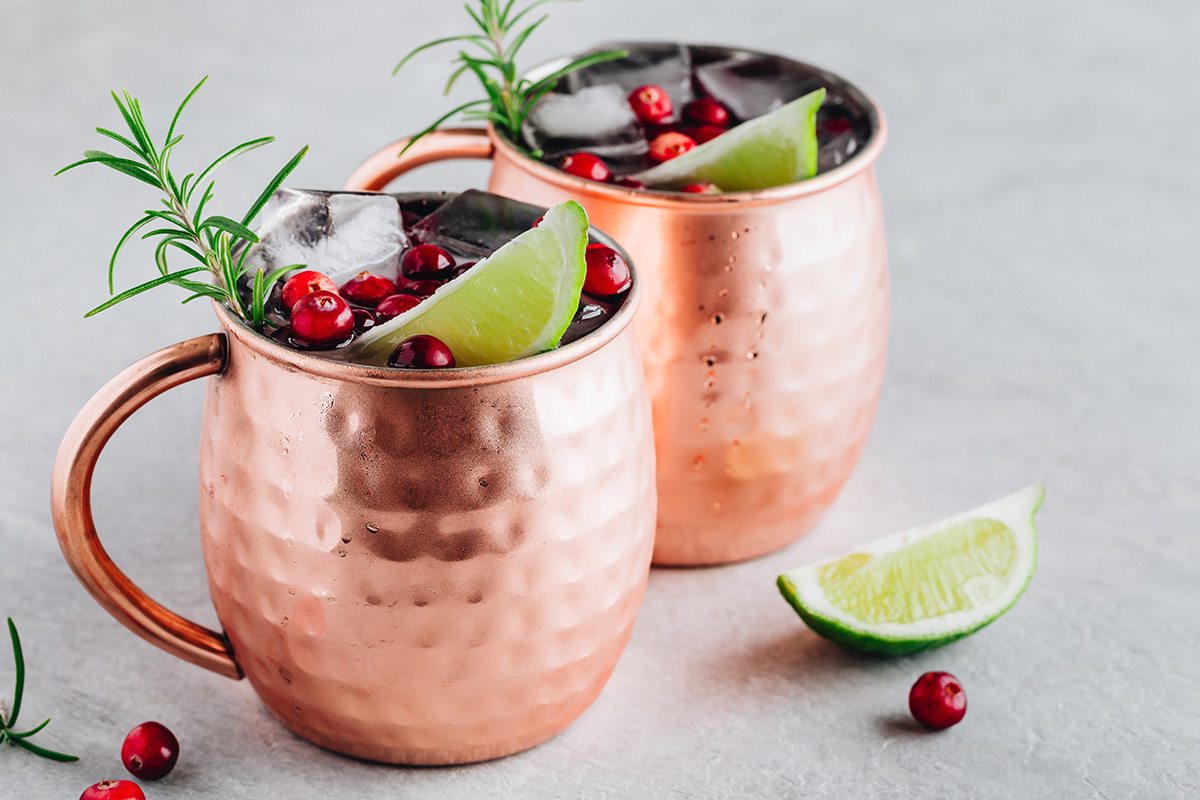 Winter
With snow and sub-zero temperatures, guests might appreciate something warm to sip on. With eye-catching colour, this hot mule features a pop of red from the fresh cranberry and zingy warming ginger from the ginger beer. Serve in grandmother's vintage teacup and matching saucer to make a truly delightful presentation.
Something Borrowed Cranberry Mule
4 oz ginger beer
2 oz cranberry juice
2 oz vodka
½ oz lime juice
cranberries
lime wedge 
Combine ginger beer and cranberry juice in a saucepan to heat. Pour into teacup, add vodka, and lime juice, stirring to combine. Garnish with fresh cranberries and a lime wedge. Serve immediately.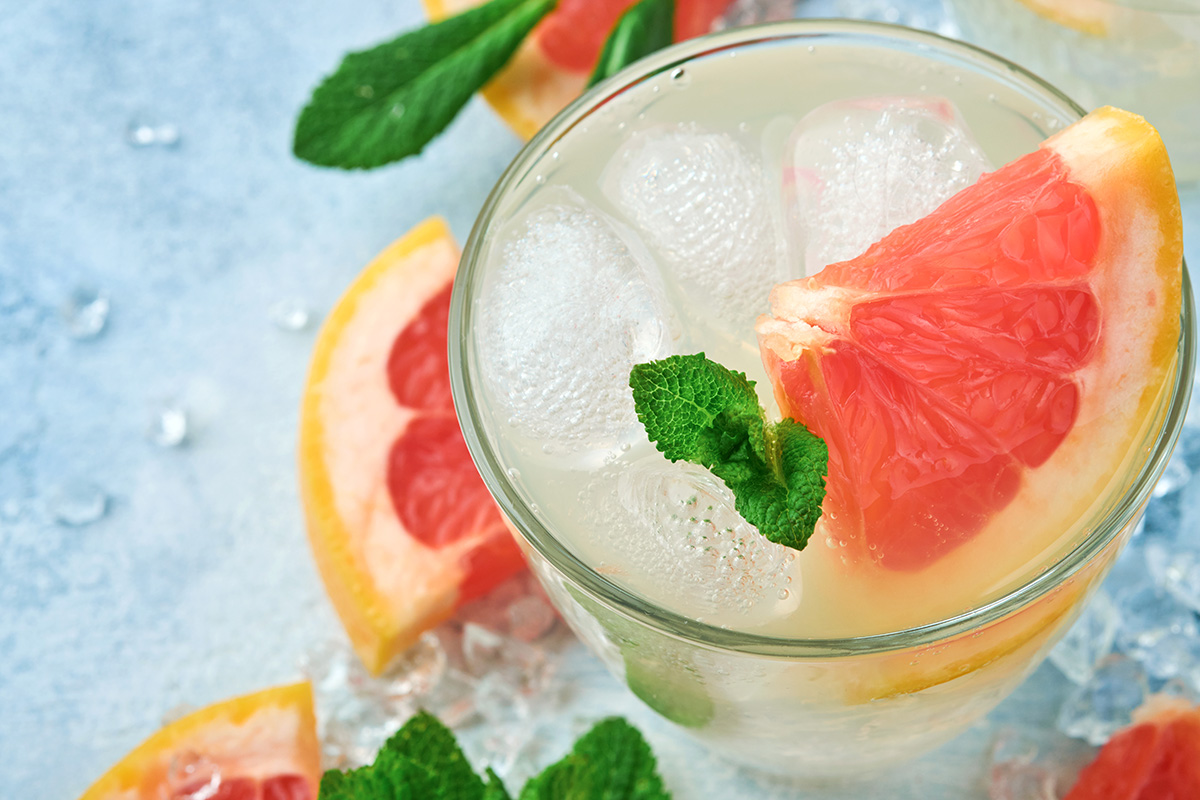 Spring
The snow has melted, trees have started their budding, and flowers are starting to burst with colour. The season calls for a signature cocktail that is fresh and inviting. Garnished with mint and a slice of pink grapefruit, this delicious take on the gin and tonic would be ideal for any spring garden wedding.
Something New Gin & Tonic
2 oz gin
8 oz tonic water
mint leaves
pink grapefruit wedge
Combine gin and tonic over ice, add some grapefruit pulp (if desired), a sprig of mint and a pink grapefruit wedge. Serve.

Edmonton's newest lifestyle magazine Uncovering 
the best in hidden gems around the city.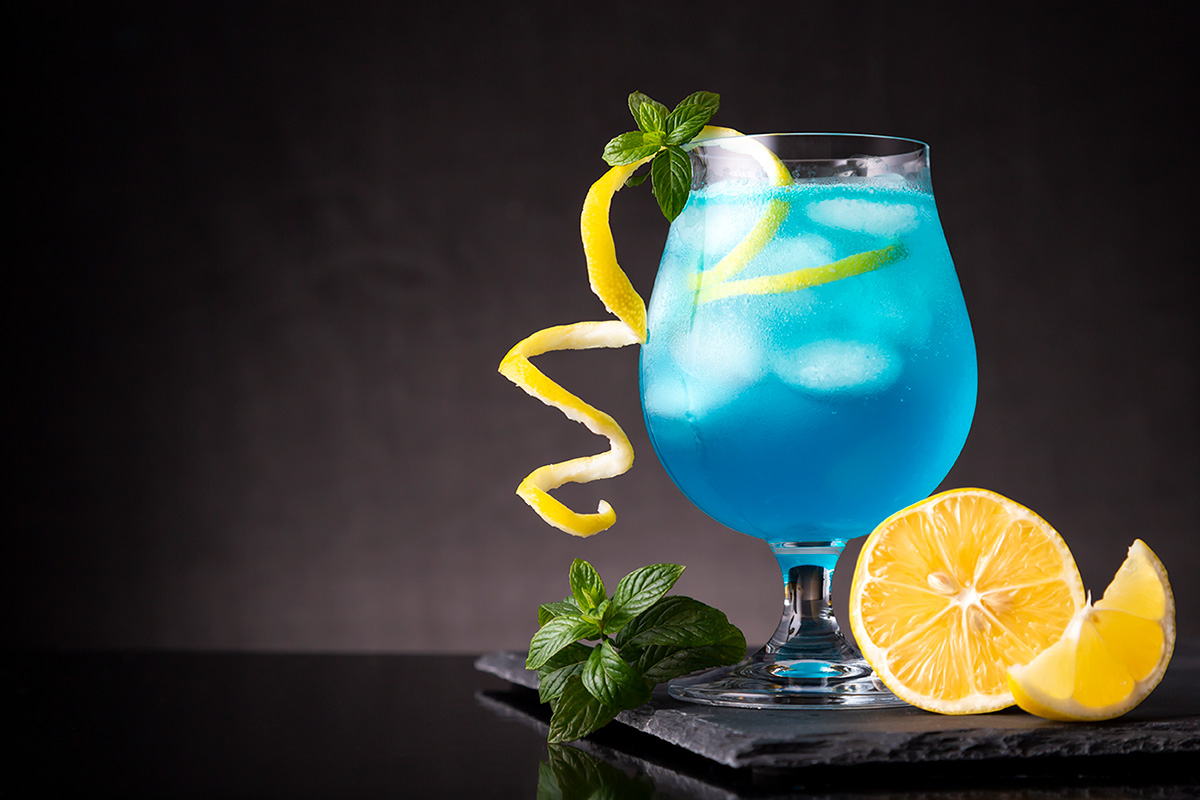 Summer
Ah, the warm weather, green grass and long lazy days are always the most popular times for a wedding, at least here in Alberta! There's nothing like a cold glass of lemonade to enjoy by the pool and this cocktail is so easy to make, yet is undeniably refreshing. The colour alone will have your guests talking. A perfect cocktail for a summer wedding, no matter the locale.
Something Blue 
4 oz lemonade
2 oz vodka
½ oz blue curacao
Pour lemonade and vodka in a highball glass with ice. Add blue curacao and stir. Float a lemon wheel on the top. Use a punchbowl to make in bulk and use equal parts vodka and lemonade. Add ½ cup blue curacao and stir to combine.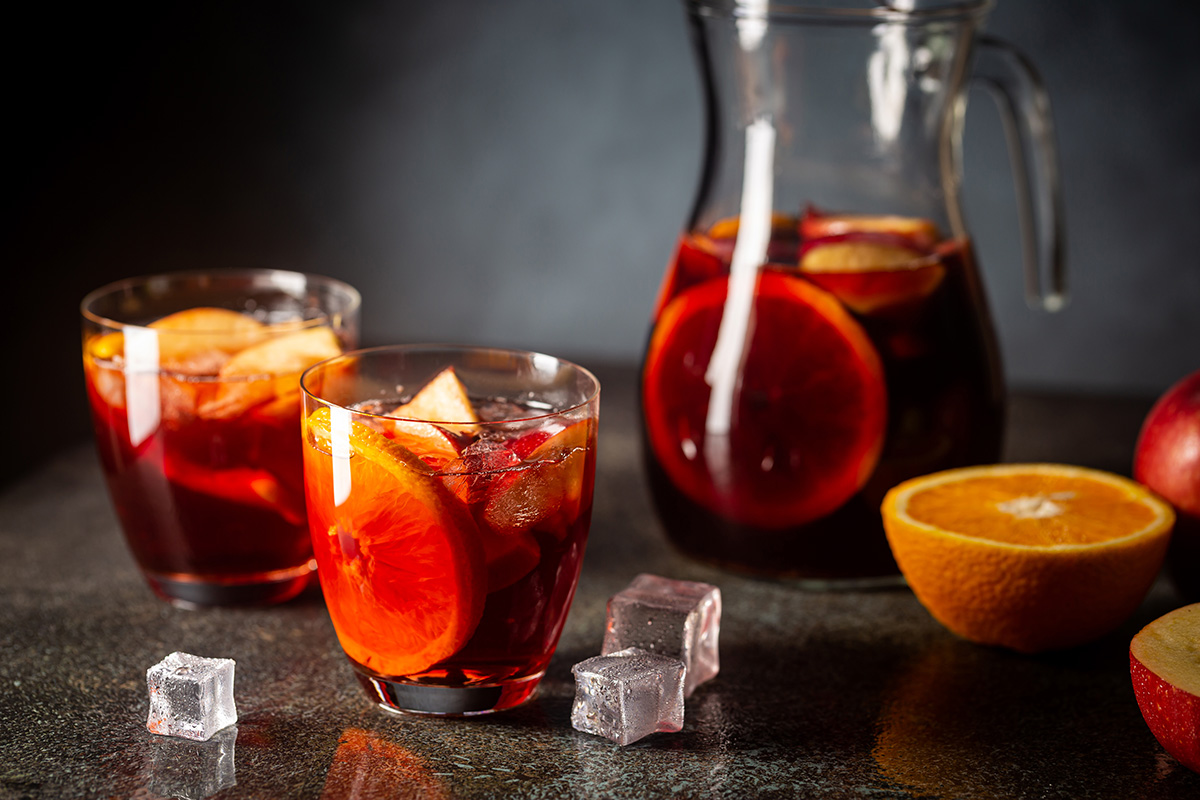 Autumn
Nothing is more beautiful than the changing colours of autumn; red, gold, yellow, and orange along with the smell of harvest in the countryside. Perhaps a fall ceremony will take place in a farmyard with a big red barn as the venue, and wheat and corn fields as the backdrop. Treat your guests to a sangria using the bounty of harvest to capture in the glass.
Something Old Sangria
1 bottle Merlot or full bodied wine (adjust for number of guests)
1 c whiskey or bourbon
1 can lime flavoured sparkling water
½ c orange liqueur
1 c cranberry juice
Oranges, grapefruits, lemons, limes and other seasonal fruit (I used a yellow and red pear)
Cut fruit and add whiskey to mix. Ideally, let sit overnight to concentrate the flavours. Add the wine and sparkling water. Add all other ingredients to blend and stir. Pick your favourite glass to serve in and garnish with a piece of citrus if desired.