Three local companies share how to achieve your dream outdoor oasis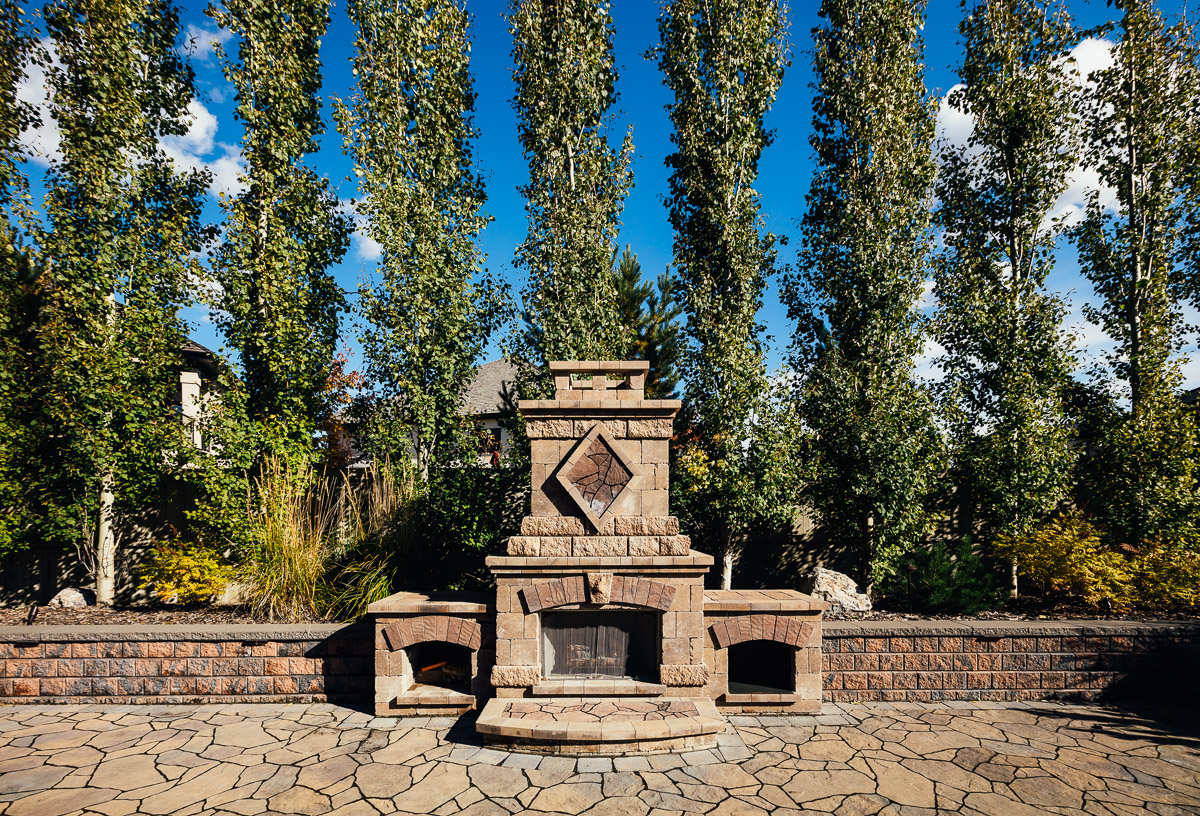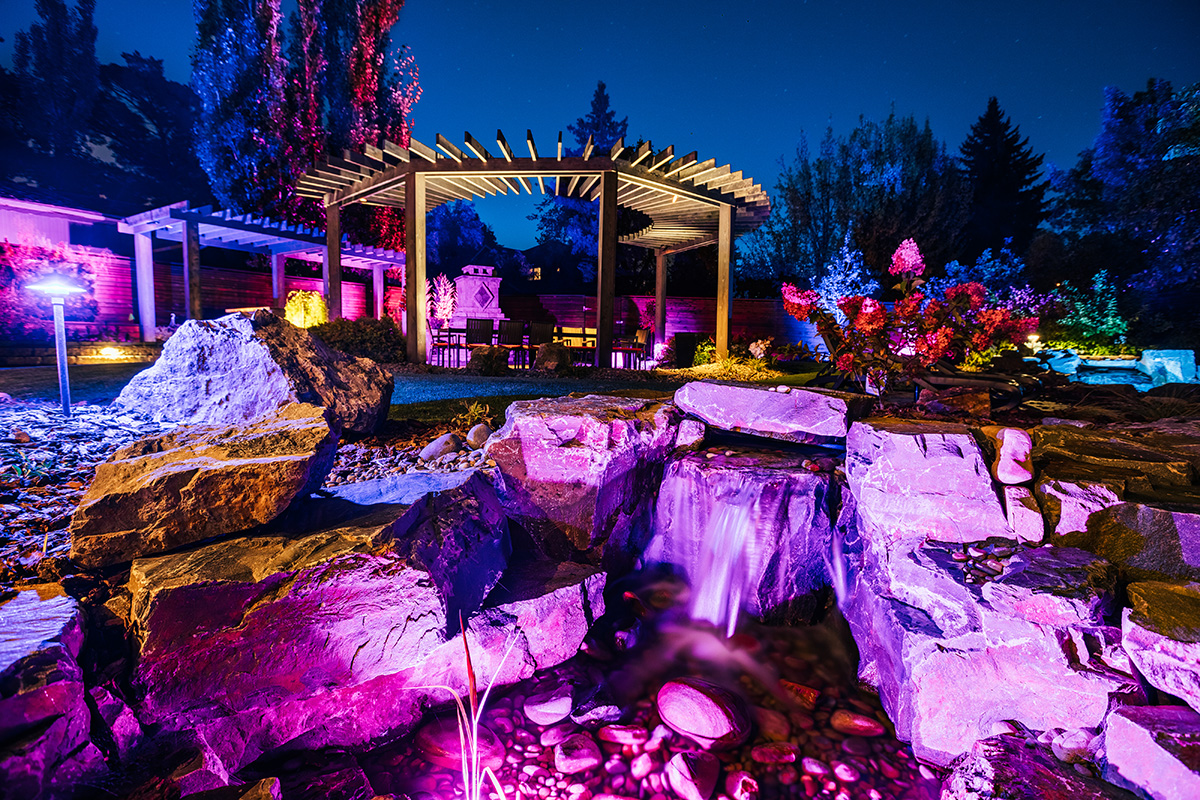 Backyard Oasis: Pure Landscape Design and Construction
For Jeff Fenske, the owner of Pure Landscape Design and Construction, the most important thing about creating a successful outdoor landscape is understanding the end user, as well as their goals. "Understanding how the family functions and how they intend to use their yard is the driving factor for what we design toward," Jeff says.
When creating a backyard oasis for his clients, Jeff uses pergolas and gazebos to create covered spaces and special nooks that invite you to relax and enjoy the outdoors. Pure Landscape also frequently incorporates low voltage, colour changing lighting that can modify the mood. Lighting is also an important consideration in nightscape design – especially with such long winters here.
Pure Landscape uses 3D imaging to share concepts with their clients so they can understand the vision and get a feel of the space that 2D images cannot communicate. "The design element is the most critical part of everything we do," Jeff remarks. "It's always about creating focal elements … areas that invite you in versus areas that are just pretty to look at."

Edmonton's newest lifestyle magazine Uncovering 
the best in hidden gems around the city.
Modern Retreat: The Jansen Group
When Adam Jansen started The Jansen Group nearly 11 years ago, he knew he wanted to change the world of landscape design in Edmonton. Growing up in Ontario, he saw trends that hadn't been done here before and he wanted to bring his elevated design style to Edmontonians.
The choices of materials for creating modern exterior spaces has grown dramatically over the years. "Fifteen years ago, your choices were paving stone or concrete as a walkway. That was it. Now we have really cool products to work with." Adam recalled a recent project where the clients invested in an eye-catching 2cm porcelain tile as a surface walkway. The unique material is rated for Canadian climates and there are as many tile color and size options as for your home's interior.
As an expert in creating luxurious modern retreats, Adam believes, "People see their outdoor spaces as more than just lawn and a place for the kids to run around. They want it to be an extension of their home and outdoor living space. When you start thinking of your yard in that light, you start incorporating structures, outdoor kitchens, and then everything that goes with that – heaters to keep people warm, lighting to provide a guide, etc." Adam considers structures with features like collapsible glass walls and retracting overhead doors as a trendy and luxurious new way to create modern retreats for multiple uses.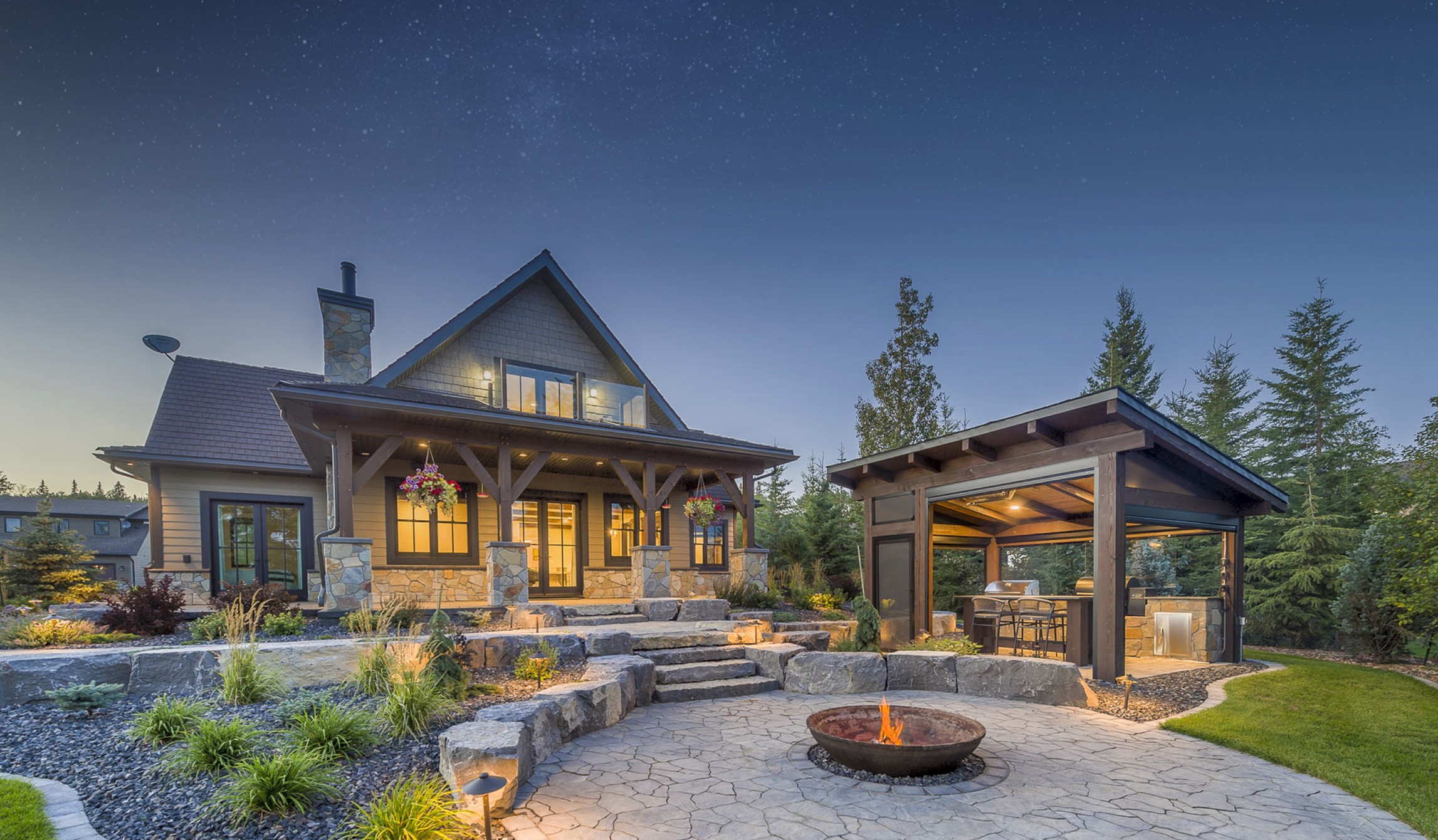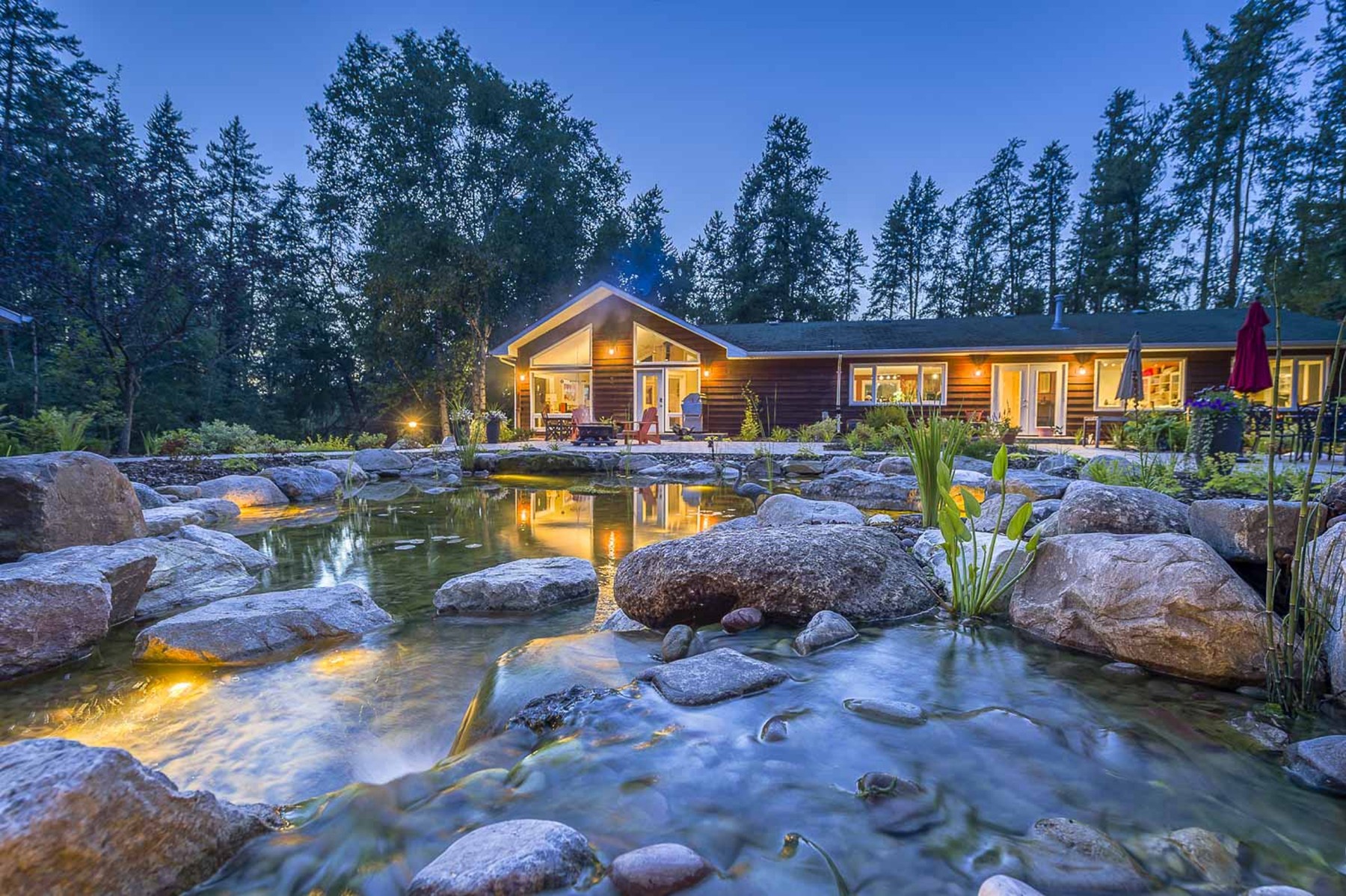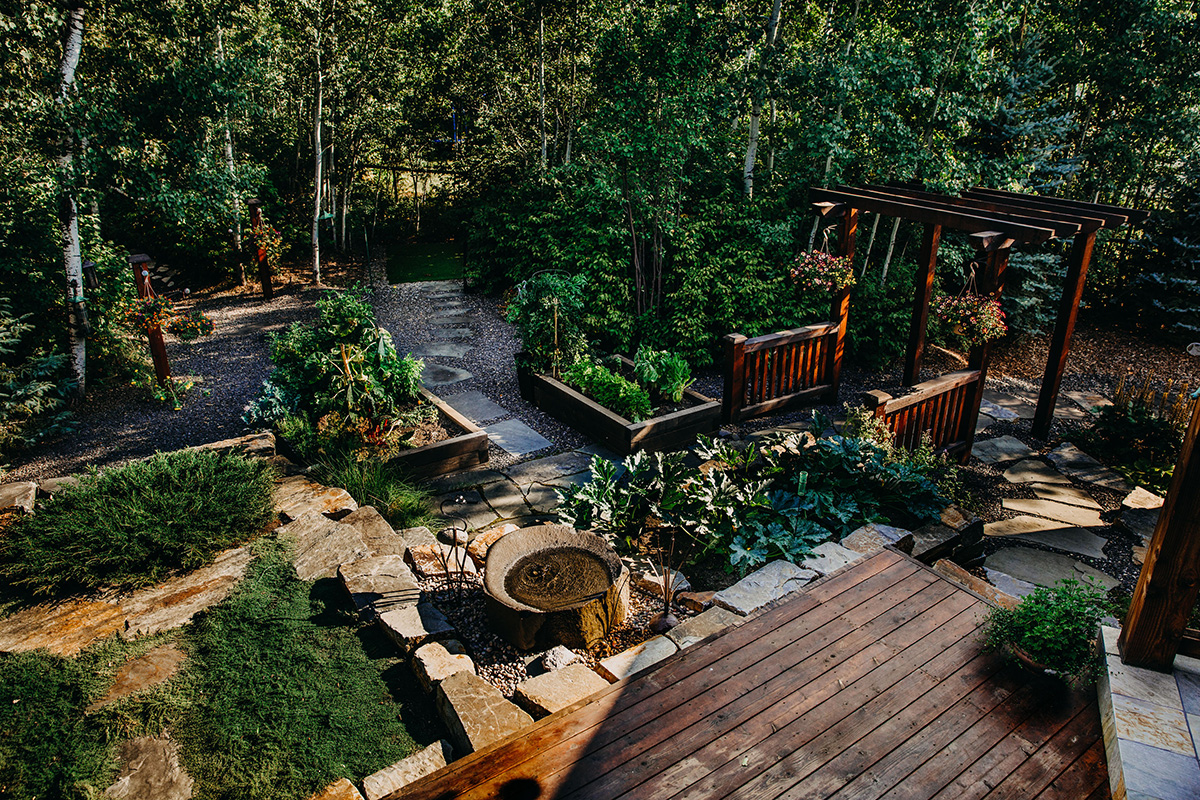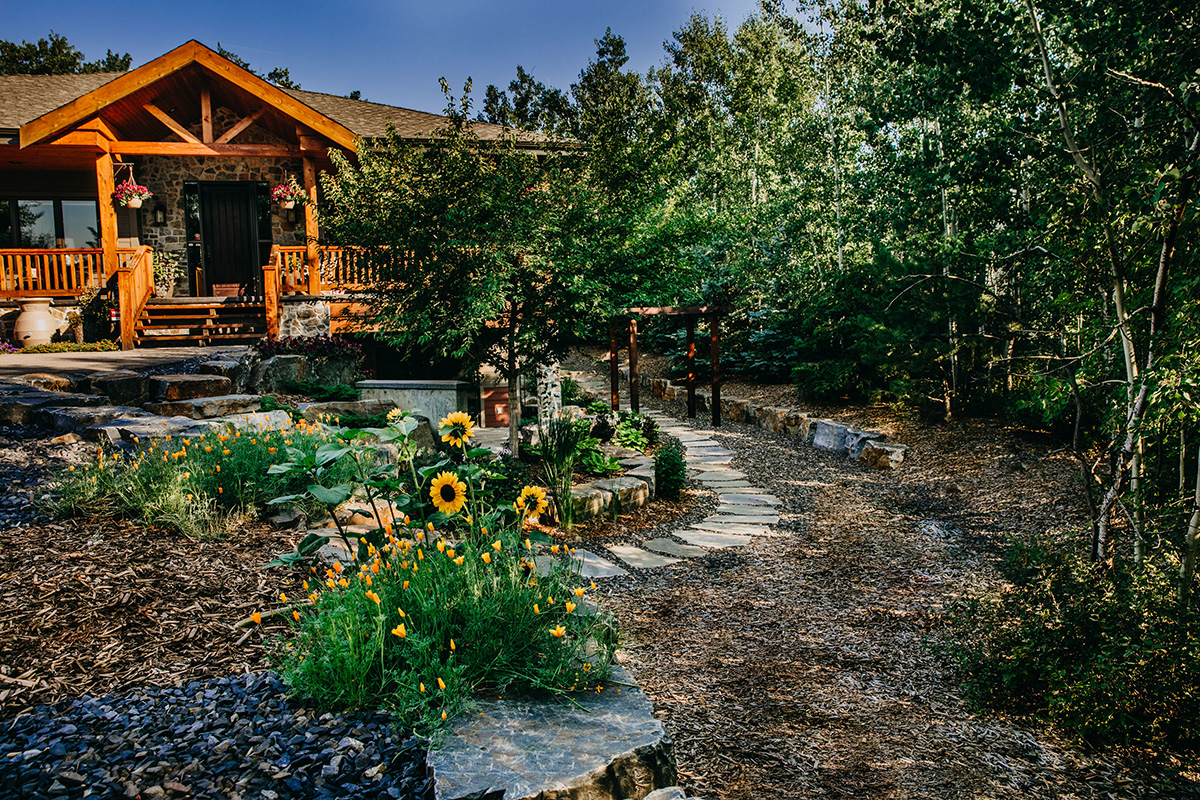 Curbside Luxuria: Salisbury Landscaping
Salisbury Landscaping is a local company that has been in the business since the early 90s. Originally started as a garden center, and now with locations in St. Albert and Sherwood Park, their focus on high quality products and luxury designs has made them a trusted name in the industry. 
The landscape division of the company has four in-house designers that each have a unique style ranging from modern lines and unique layouts, to master gardeners who are experts at their craft. The team works collaboratively to come up with designs for their clients so each project gets the best of each designer's focus. Salisbury Landscape prides itself on getting to know their clients personally and communicating design vision using high quality 3D renderings to ensure that they deliver the best possible results. 
Recently, they have noticed a trend toward low maintenance front yards that truly showcase the homeowner's unique personality, and aim to impress visitors. This includes the use of artificial turf for a maintenance free lawn, as well as more intricate floral garden beds and unique paving stone layouts that help create a stunning front yard that requires minimal upkeep – with maximum curb appeal.
Places To Be
See this month's local flavours, products, and services.