Paul Shufelt raises the bar by simply doing the right thing
In its first year of business, Hayloft Steak + Fish landed itself on enRoute Magazine's Top 30 Best New Restaurants list for 2022. For chef Paul Shufelt, owner of the Cameron Heights restaurant, the acknowledgment was both humbling and deeply appreciated. 
"It was amazing to see Hayloft longlisted for enRoute. We really felt we were trying to create something special with Hayloft and it felt incredible for others to take notice."
The "something special" he speaks of is worth noting because what he and his team are doing should be the industry standard, not a rarity. Shufelt's tenets are three-fold: pay extra for quality product, commit to lessening food waste, and avoid frilly, fancy, gimmicky trends. 
On the beefy side of things, Shufelt sources Wagyu and Holstein beef raised by Jeff Nonay of Lakeside Farmstead, buying up to five whole carcasses a month and breaking them down into usable parts to be used at his six restaurants and catering service. At Hayloft, lesser-known cuts of steak like Denver, tri-tip and picanha are regularly featured which not only helps to use more of the animal, but it expands customers' knowledge base about what is on an animal other than a ribeye or tenderloin. Many of the steaks are dry-aged 30 to 100 days, a process that involves a lower yield compared to wet-aging, but also a deeper, more robust flavour in the end.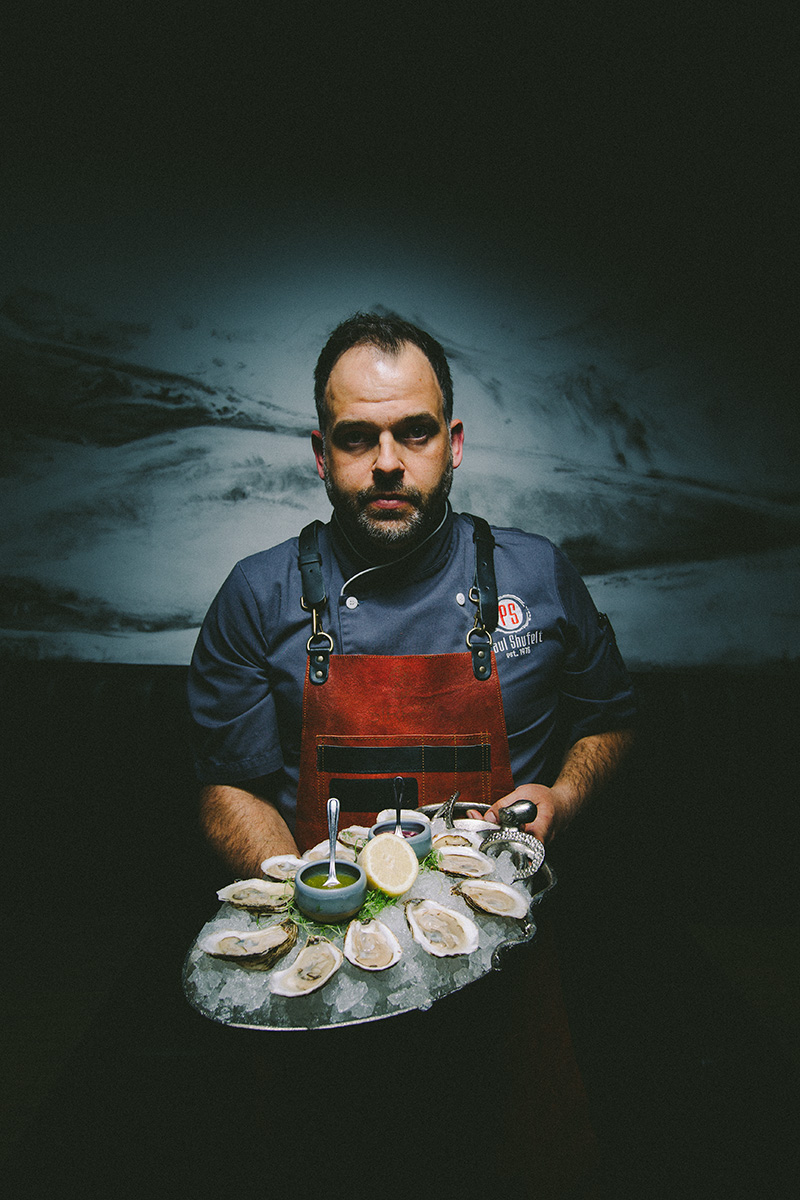 Offering unconventional cuts is only one aspect of whole animal butchery. To truly make the most of these quality carcasses, Shufelt grinds some of the beef to make patties for his Woodshed Burgers restaurants. He renders the fat not only for deep frying but also to make candles and soap. Doing so allows him to divert nearly 300 pounds of beef fat from the landfill every two weeks. 
Should you order fish at a steak restaurant? If it's Hayloft, yes. Especially when that fish (and seafood) comes from Effing Seafoods, the company owned by Rob Tryon, a man known as much for his gregarious personality as he is for bringing spectacular ocean delicacies to some of Edmonton's top restaurants. The sablefish currently featured on the menu is divine as is the delicate scallop crudo and the prawn cocktail.
Food at Hayloft is thoughtful, satisfying, and delicious. Pop in for french fries and a glass of wine—you will not be judged; you might see me there doing the same. But if you go all in, make sure to order a side of silky bearnaise and some cheesy mashed potatoes to go along with that steak.
When he is not at Hayloft, Shufelt divides his time between Workshop Eatery and the other demands of his burgeoning restaurant group. On the nights he is elsewhere, chef Picho Velasquez takes charge of Hayloft's kitchen, and on special nights, presents Mexican popup dinners along with tequila and mezcal tastings. If you see one advertised, grab tickets. 

Edmonton's newest lifestyle magazine Uncovering 
the best in hidden gems around the city.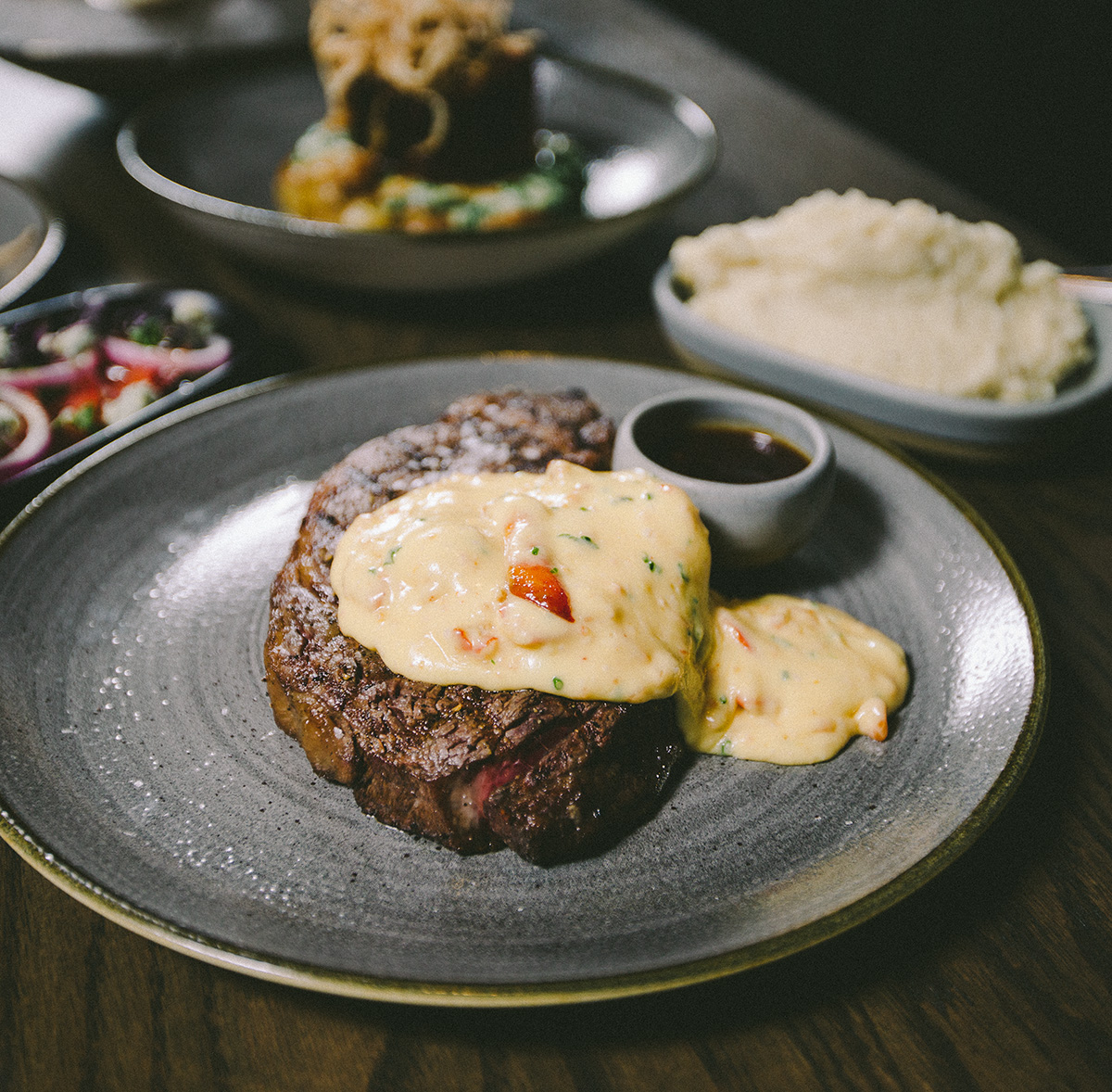 If tequila doesn't turn your head, keep your eyes peeled for Thirsty Thursdays when oysters, beer and wine are on special. There is a good chance you will catch Rob Tryon and Paul Shufelt trying to out-shuck one another, all in good fun. Cocktails are worth the trip any day of the week, and Saturdays and Sundays offer decadent brunch offerings until 3 p.m. 
Any day is a good day to make your way to Hayloft Steak + Fish. Find it at 639 Cameron Heights Drive NW, Edmonton.