Delicious and meaningful food by Chappelle Kitchen Catering
Stewed meats and colourful vegetables are heaped high in clay pots and platters. Fistfuls of mint stand at the ready, waiting to infuse water kept hot in shiny silver teapots; lemon wedges perch on piles of roasted chicken thighs, and baskets of bread take their place next to trays of flaky baklava. 
Digging into the foods that Aya Ibrahim of Chappelle Kitchen Catering prepares is a satisfying experience. Even the air is perfumed with lemon, garlic, mint, cinnamon, and other heady aromas indicative of Middle Eastern and Mediterranean cuisine.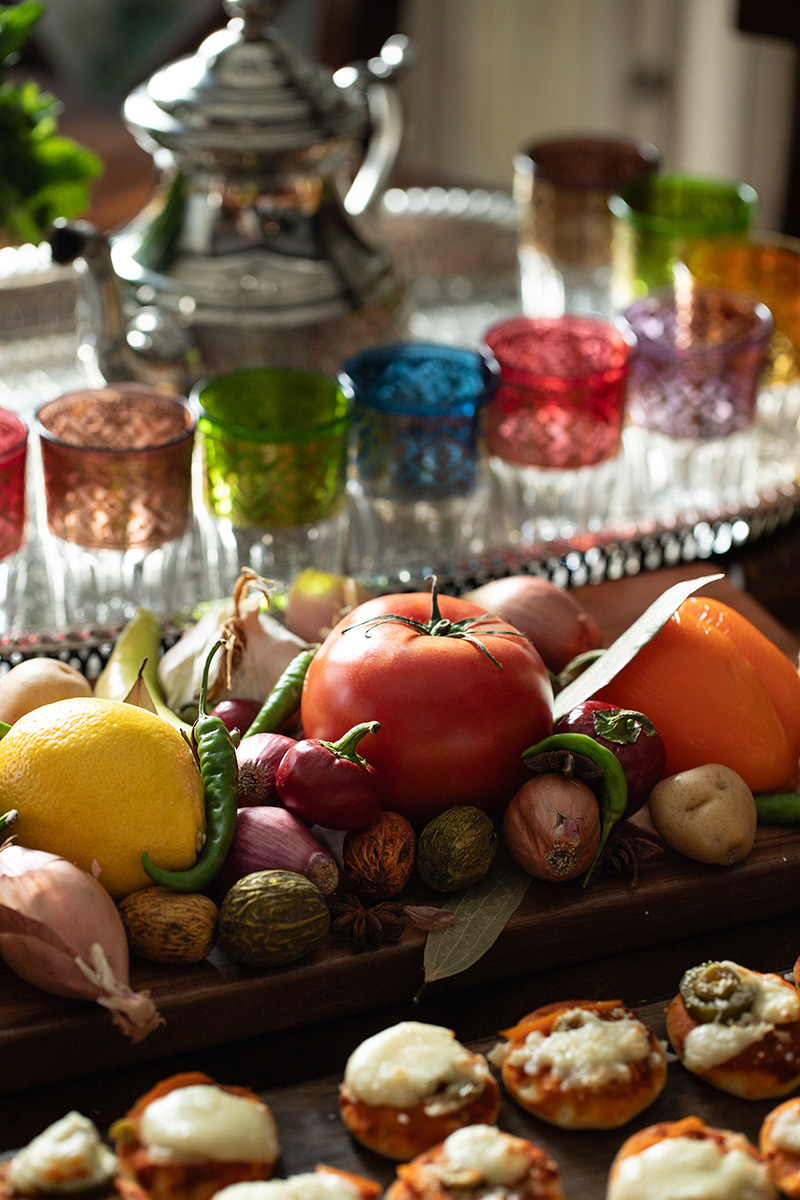 As beautifully prepared as these dishes are, it may come as a surprise to learn that before Ibrahim and her family moved to Canada from Egypt in 2013, this diminutive dynamo tutored people in medical terminology. After settling in Edmonton, and on days when she wasn't working in medical administration, Ibrahim filled her spare time helping other new immigrants source clothing and household items. She fed them, too, along with many hungry and unhoused people in the inner city. The decision to establish a catering business came the day Ibrahim was denied the opportunity to present food in a shelter because she didn't have a food handling permit. That problem didn't stop her; she built a commercial kitchen, got the permit, and started to feed the masses. 
In the spring of 2022, Ibrahim received a request to cook 130 meals for the Mosquers Film Festival. The lengthy list of 5-star Google reviews that accumulated thereafter caught the eye of a pilot ferrying VIP passengers through Alberta in the fall. The passengers tasked the pilot with sourcing fresh, made-from-scratch food that was interesting and different from what one usually eats in the air.
The VIP passengers were The Eagles, and they enjoyed Ibrahim's food so much that first night, they requested her food again when they were passing through the airspace a few days later as they continued on with their Canadian concert tour.
"When I first got the phone call, I thought it was a joke," Ibrahim says of the day the pilot phoned. "I thought she meant to call someone else."
Ibrahim cooked up a buffet of barbecued chicken thighs, salads, vegetables, fish and shrimp, hummus, fresh pita, her made-from-scratch hot sauce, and baklava.
What sets this food apart from many other catering companies, is that everything is homemade—from the kebabs to the silky smooth hummus and all items in between. 

Edmonton's newest lifestyle magazine Uncovering 
the best in hidden gems around the city.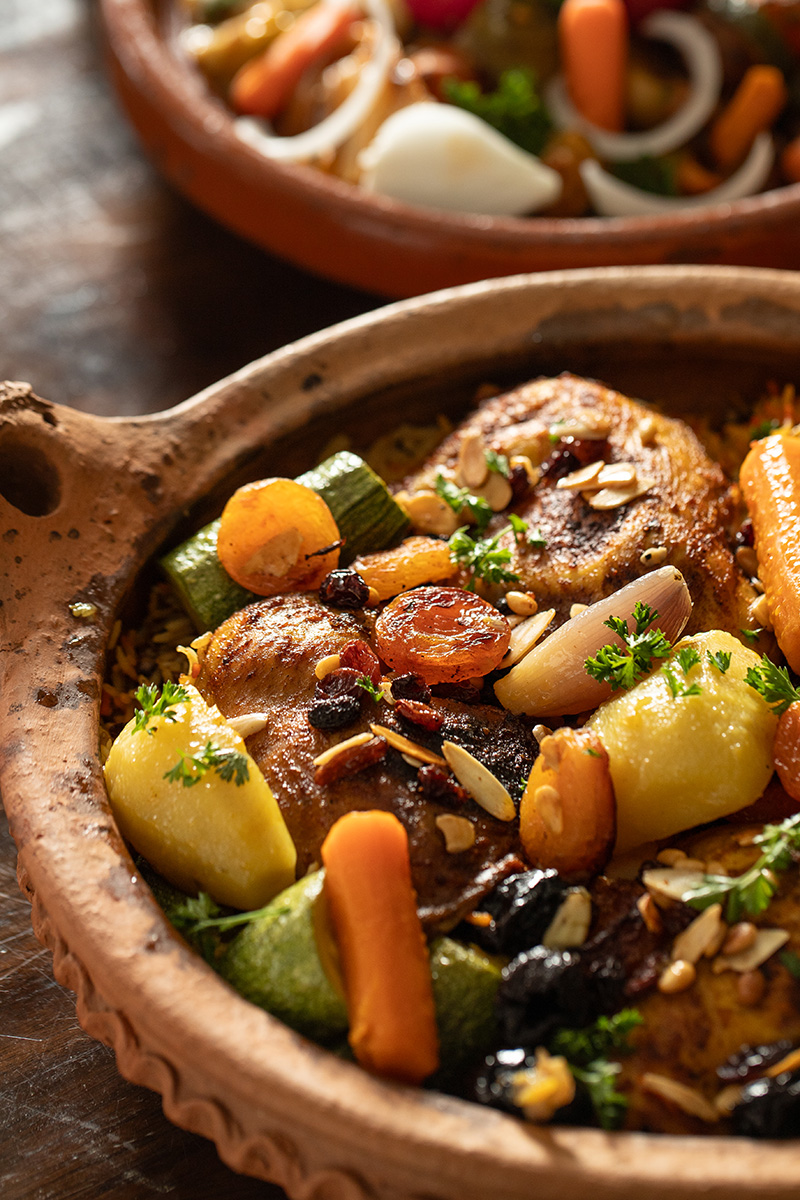 Unlike typical falafel (made with chickpeas), Ibrahim makes hers the Egyptian way, with dried fava beans that she soaks, purees and then seasons. According to Ibrahim, fava beans don't soak up the oil as much as chickpeas do. The resulting falafel have a crunchy exterior and a light, fluffy interior. At first bite, the difference is notable and delicious. 
For those unfamiliar with Egyptian food, Ibrahim says it is relatively mild but still full-flavoured. She doesn't use pre-mixed seasonings, preferring instead to take fresh spices which she blends into her own mixes—one for lamb, one for fish, one for chicken; the seasoning for her rice dish is made of 20 spices.
But what one notices even more than the deep flavours and beautiful presentation, is the genuine love and care that goes into each dish. When Ibrahim cooks, she cooks from the heart. 
"Before I cook, I always make sure that I prepare myself to be in a good mood, ready to cook with mazaj," she says, explaining that the Arabic word refers to the overall emotional state or disposition of an individual at a specific moment. "I firmly believe that positive vibes add positive energy to the final results of the food. It's all about creating that harmonious atmosphere and infusing the dishes with love and positivity."
Ibrahim often reflects on what has transpired since receiving her first paid catering job to now with a stream of offers each week. Her thoughts go to the importance of sharing her culture with others as well as learning about other people's traditions and customs. 
"Catering provides an opportunity to expand my knowledge and appreciation for the rich tapestry of cultures that make up Canada, and it allows me to be a bridge between different cultural backgrounds. This understanding and cross-cultural exchange are invaluable in creating a harmonious and inclusive society."
Food is (and has always been) the common thread that connects us all, regardless of who we are.