Toast Culture pushes the boundaries…and they're delicious
The concept behind a restaurant centered around toast would seem obvious: toast some bread and top it with delicious things like avocado or smoked salmon. To make it extra breakfast-y by adding an egg wouldn't be unusual; after all, toast is a standard morning food. But, at Toast Culture, they're not really into "standard", and for that, we can be grateful. 
If you've had any of the Eggs Benedict (the Hollandaise is dreamy) or the Avocado B.L.T., you'll know of what I speak. From the selection of toasted items, that B.L.T. is the number one seller, and for good reason. 
On top of a perfectly toasted slab of Bon Ton Bakery sourdough spread with basil aioli, is a heaping helping of what should be the obvious (bacon, lettuce, and tomato). But, the bacon is Meuwly's capicola and the lettuce is arugula, and what ties it all together is a basil aioli and a generous swath of smashed avocado. The sum of these parts is a beautiful thing to behold, and to eat.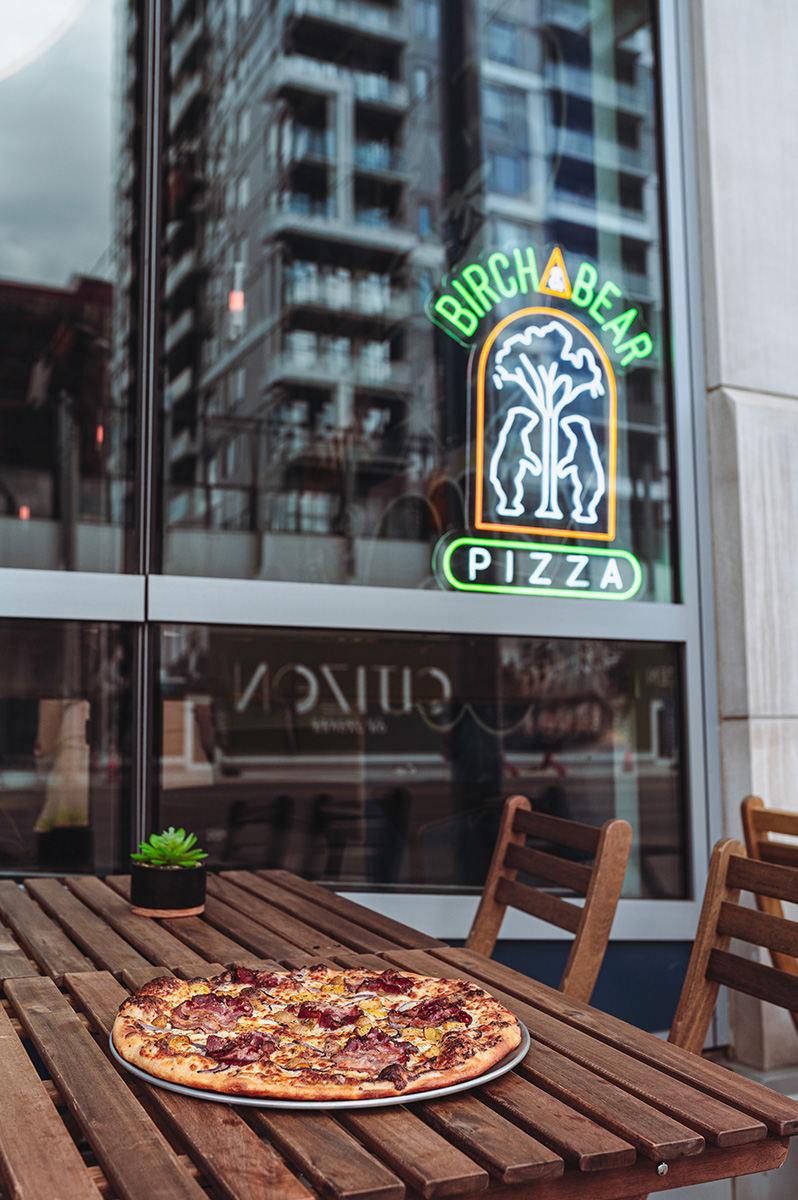 At Toast Culture, owner Josh Wilhelm is a stickler for parts. The capicola, for instance, is something that Wilhelm says he's "married to"—as in nothing else compares. 
"There are a few things that may cost more, but that I go out of the way to get," he says. "That capicola is one of them." 
Bread from Bon Ton Bakery, which he calls "inspiring" is another ingredient he's not willing to part with, as are the coffee beans from local roastery, The Colombian, and craft beer that rotates on four taps. 
Wilhelm, who once repped for Phillips Brewing out of Victoria, feels good about supporting craft brewers, especially now that he's supplying stellar pizza to go with it from a special menu offered Wednesdays to Sundays, 3 to 8 p.m. 
"In February of 2022, we tapped into the pizza market and haven't looked back," he says of the "Birch and Bear" pizza nights modeled after The Mill in San Francisco, a café that offers fresh baked goods and coffee but switches to pizza service at night. 
The Birch and Bear theme lends itself well to marketing and merchandising, but the words were chosen for deeper meaning. The birch tree is a nod to vegan and vegetarian pizzas and salads, while the bear nods toward those with more carnivorous cravings. If you're stuck between the two worlds, the capicola and potato pizza is a great choice and one that begs to be paired with a craft brew. 

Edmonton's newest lifestyle magazine Uncovering 
the best in hidden gems around the city.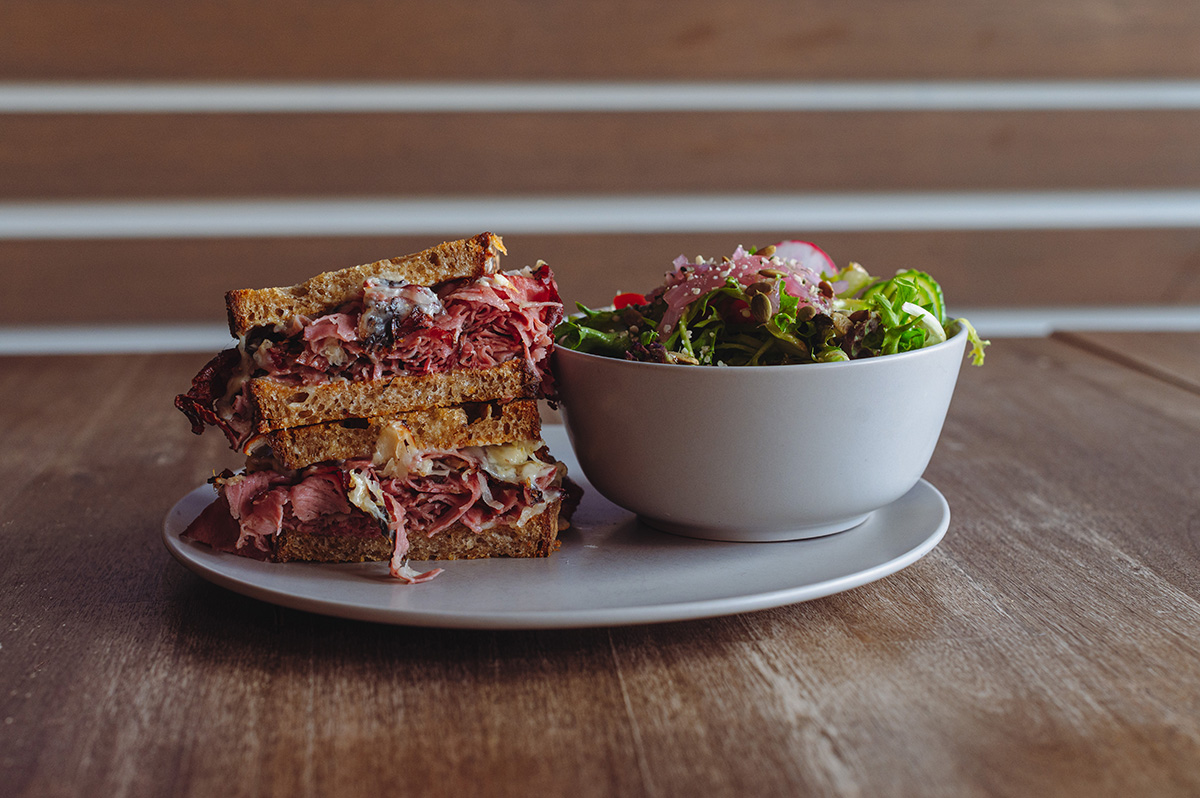 These savory 'zas are also available at Ale Architect, one the growing number of breweries located on Happy Beer Street, a designated area of Edmonton along 99 Street south of Whyte Avenue that sees seven breweries within a few minutes' walk of each other. 
Find Toast Culture and Birch and Bear under the same roof at 11965 Jasper Avenue. Get your breakfast, brunch, and your pizza too. Life is full of little luxuries; these are a few of them.