Next level pub fare courtesy of Christine Sandford
Five years ago, Greg Zeschuk opened the doors to Biera and set diners' tongues wagging. While the gleaming tanks in one section of the space verify that this is a brewery, the restaurant within that space is certainly not a brew pub. Not in the way that most would think, anyway. 
In the kitchen is Christine Sandford, a Culina alumnus, who lived for 18 months in Belgium working at the now closed, Michelin-starred In de Wulf, and its sister restaurant, De Superette. Sandford also has impressive butchery skills, courtesy of time spent in Italy learning from the masters there. She was practising those skills at Acme Meats in the Ritchie neighbourhood at the same time Greg Zeschuk hit a bump in his plans to build a brewery across the street. The city would only approve plans for a brewery if a restaurant was attached to it. Zeschuk offered Sandford the position of head chef. He sealed the deal with the promise of a slick kitchen and a charcoal grill, like the one at De Superette, and Sandford began creating "pub food", the likes of which most Edmontonians had never experienced. 
"We were breaking new ground," Zeschuk says. "'Brewery' denotes a more casual environment. The service model is casual, yes, but the food is quite elevated."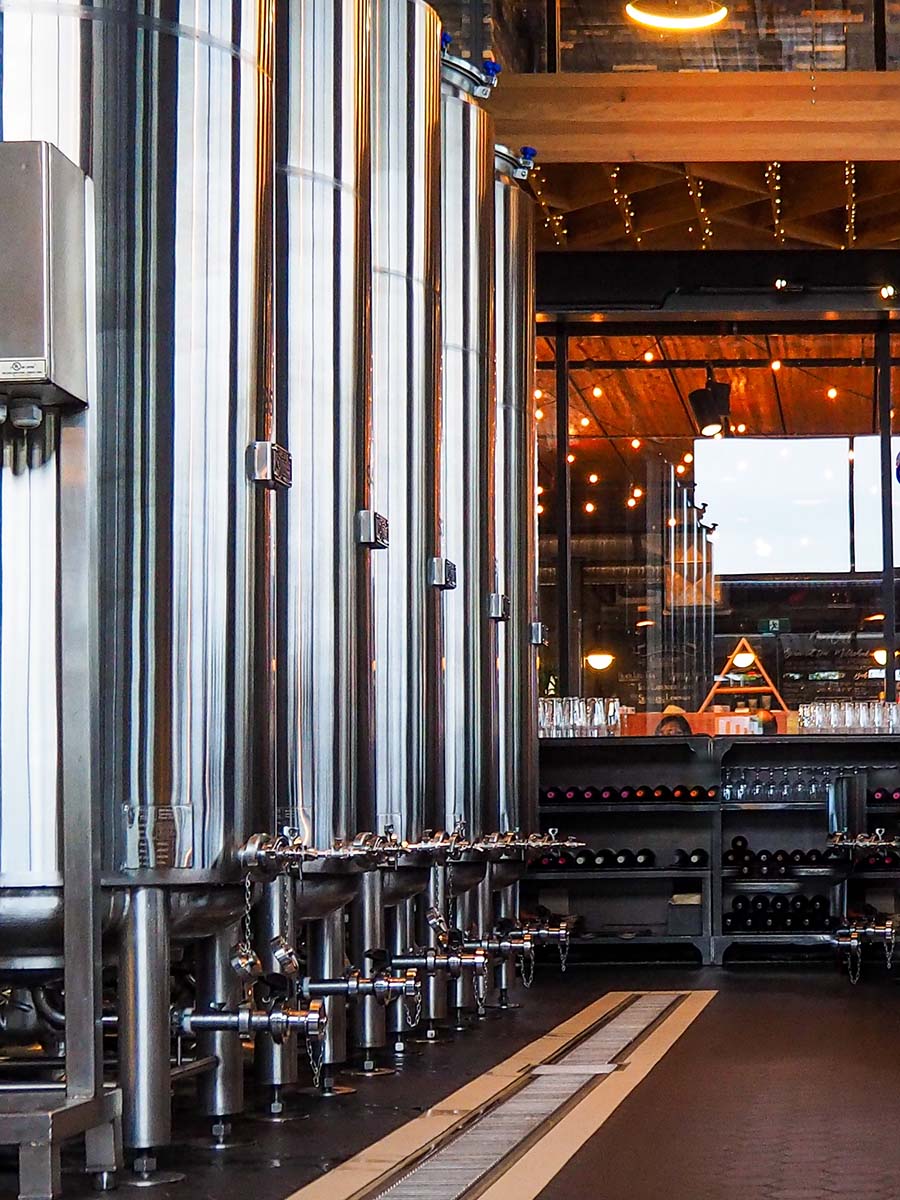 Edmonton's newest lifestyle magazine Uncovering 
the best in hidden gems around the city.
"Some dishes might sound intimidating, but everything is approachable," Sandford offers. "Once you taste the food, you'll find something familiar in the flavours." For instance, everyone knows pizza, but Biera's pizza crust is made from sourdough and served Alsatian-style, known as flammkuchen. Chili chicken is on the menu, but the pieces are grilled rather than deep-fried and served in lettuce wraps with a preserved lime aioli. Dumplings are stuffed with Fromage Blanc made locally by Fleur Jaune, and the wildly popular beef tartare is imbued with smoked beef fat emulsion and horseradish, and served with sourdough toast. 
The bread here should not be overlooked, and if you stop by on Saturday or Sunday afternoon, the sourdough nuggets with the featured cheese is an absolute must. 
Many of Sandford's dishes use locally grown, seasonal ingredients. The B.C. pear and chicory salad on the summer menu is dressed with a charred orange and apple vinaigrette—refreshing on its own, but even better when partnered with the wood-fired Berkshire pork shoulder.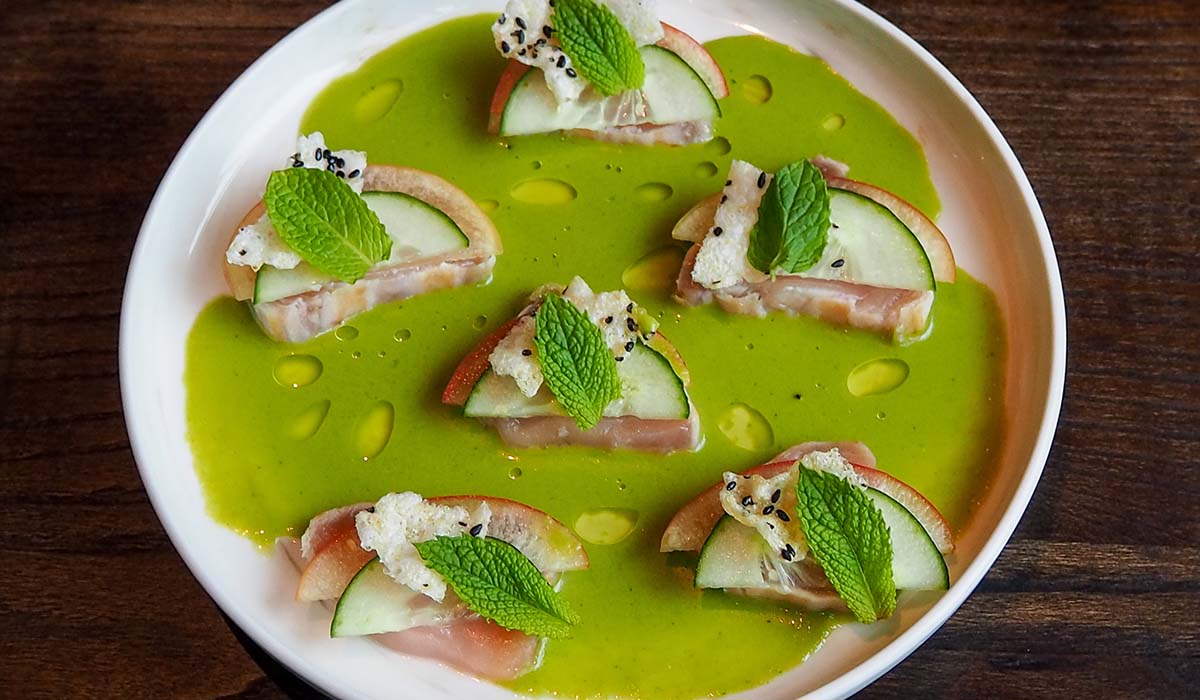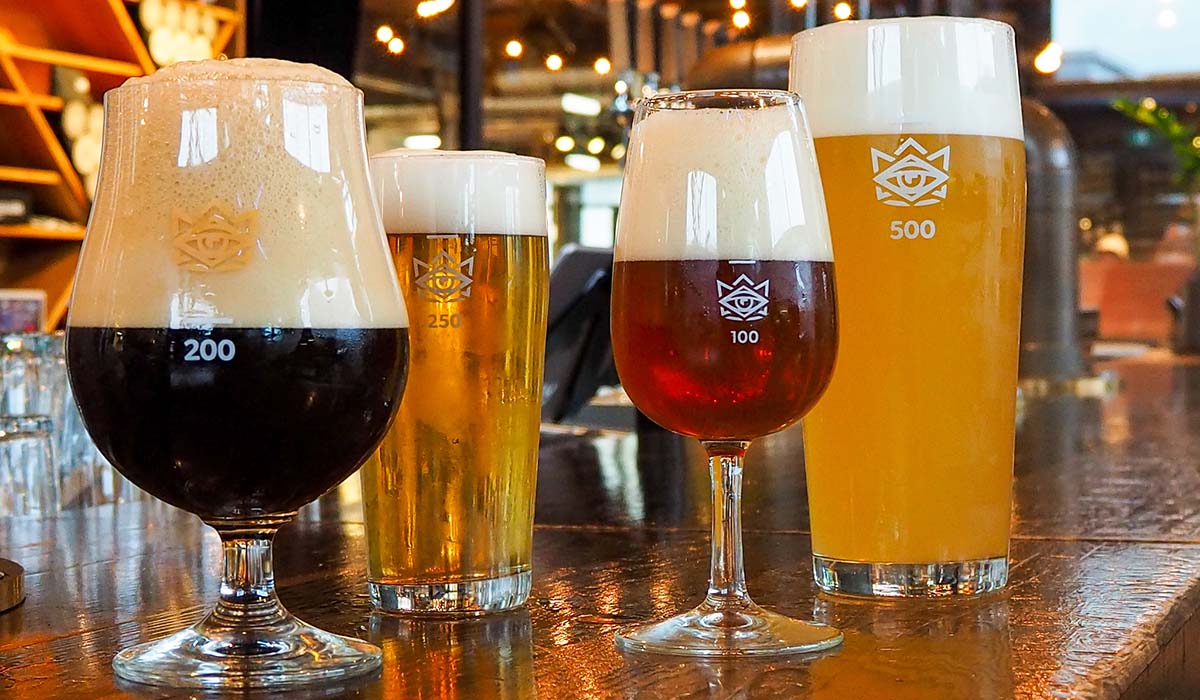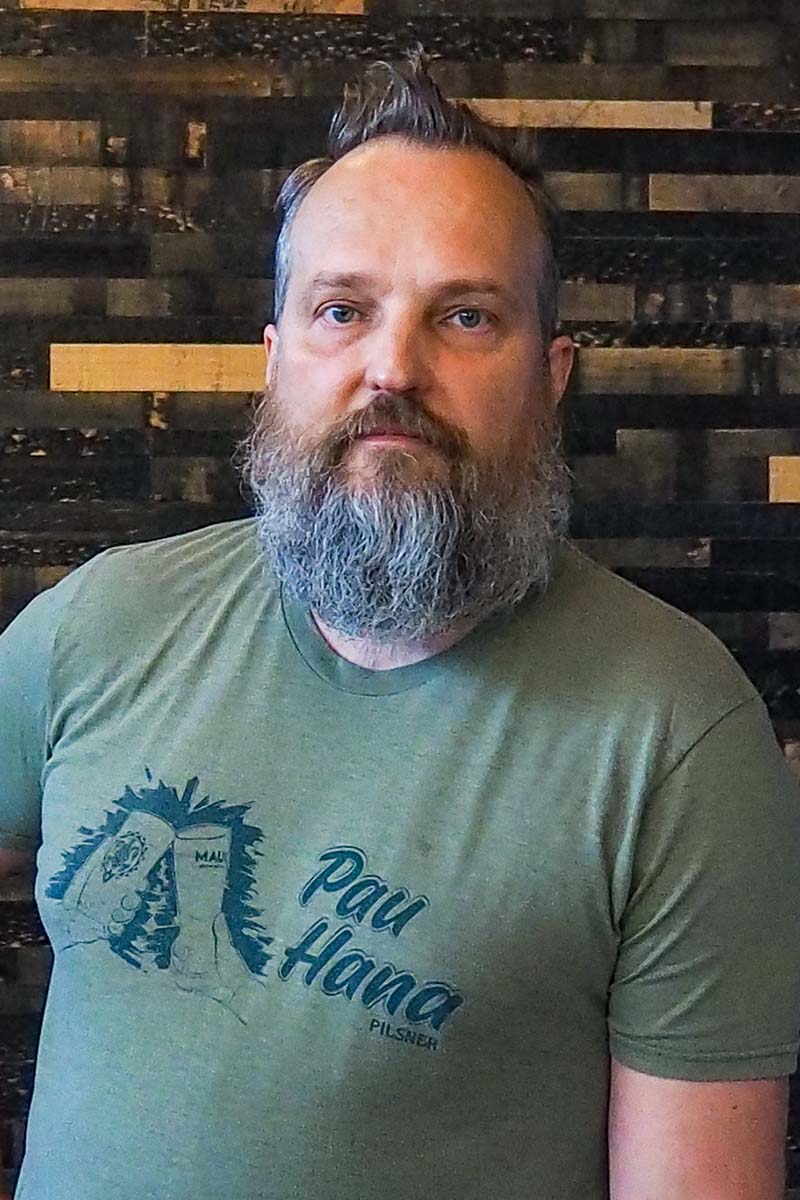 The flavours in the tuna tataki may be bold, but the dish is a prime example of Sandford's skill in marrying flavours while practising restraint. The tuna is grilled rare, dressed in a serrano and lime dressing, and topped with mint leaves and slices of Pink Lady apple. 
The liquid offerings are just as interesting. Wines made with minimal intervention feature prominently in the rotation, but above all else, the wines need to go well with the dishes. 
The same goes for the Blind Enthusiasm beer, all of which are balanced and complex enough to keep things interesting, but pair well with the food regardless of it being a light summer salad or a robust steak with black garlic sauce. 
"Everything should fit together with the menu and be delicious," says Zeschuk. "If it doesn't work, we don't use it."
After five years, I'd say things are working quite well at Biera, and if you haven't been yet, its west-facing patio is calling your name—beer and bread are only two reasons to go to Biera. There are countless others.