Elisa Zenari travels a familiar path into the future
Elisa Zenari's first job was neither asked for nor enjoyable, but when your parents own a restaurant, washing dishes and bussing tables comes with the territory, like it or not. 
Eventually, what also came with the territory were the skills needed to run Zenari's in Manulife Place – the housewares store with a coffee bar that her mother, Glenda, started in 1984, and what her father, Adriano, would help turn into one of the most beloved café and wine bars in the city. A year after the business closed in 2019, Elisa, and her husband, Ran Huget, opened Dalla Tavola Zenari, which means "from the Zenari table", inspired by what Adriano and Glenda instilled in their children over the years. 
"They said there was always room at the table for someone, no matter what," Elisa says, her eyes landing on the long bar at Dalla where customers are enjoying wine and antipasti. The room is bright, airy, and inviting, but on this warm September day, most customers are sitting outside on the south-facing patio. The restaurant is a two-minute walk from where Elisa first bussed tables as a child, and then ran the business with her husband for the last two years of its storied life.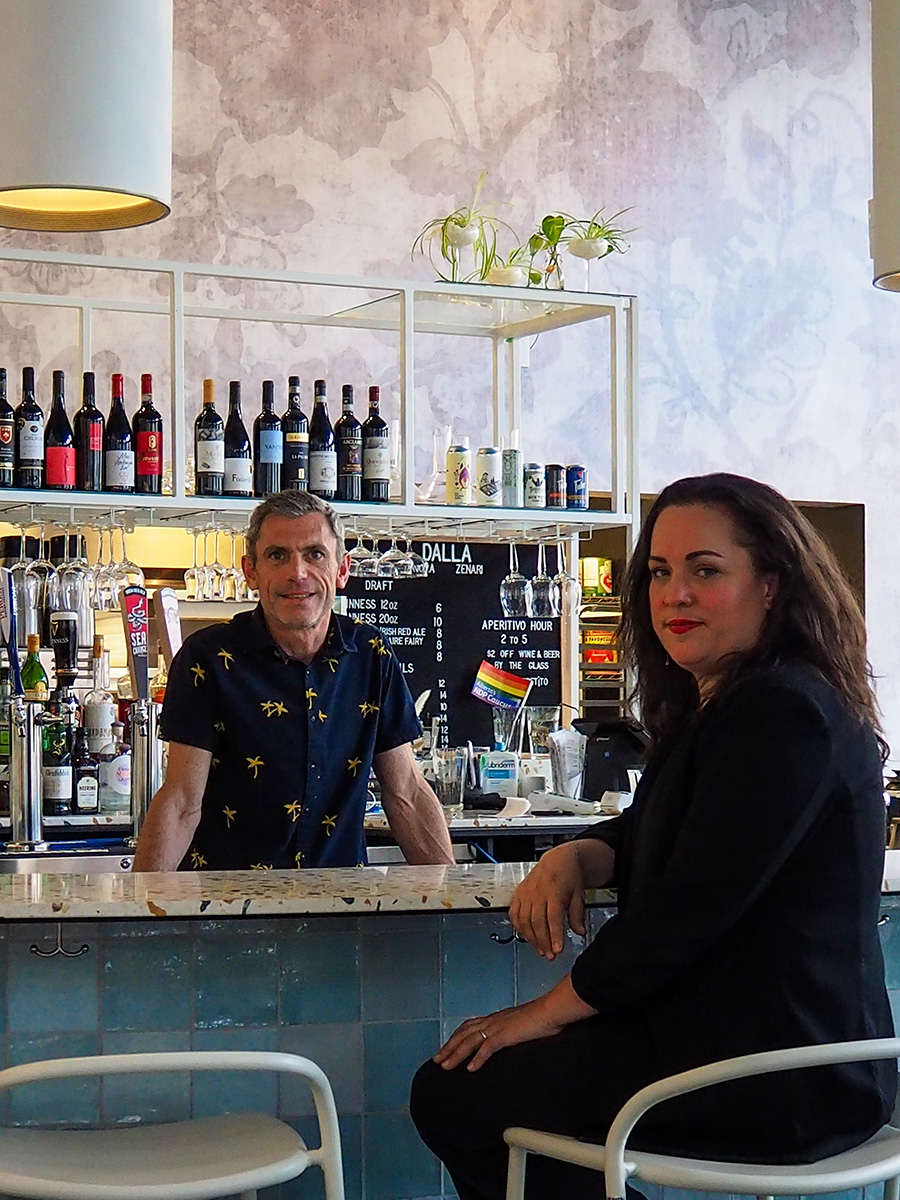 Edmonton's newest lifestyle magazine Uncovering 
the best in hidden gems around the city.
Adriano Zenari was the root of most of those stories. Generous, gregarious, exacting, and outspoken; if you had any interaction with the man, you would remember the encounter. In 2011, he suffered a stroke that would see him step back from the business that both consumed him and gave him life.
"He was forced to let me help him," Elisa recalls of the time where she was given more responsibility as her father's health declined. "I saw a future for Zenari's but I also wanted to take it to the next level." Both she and Ran envisioned a space where people could feel at ease while enjoying contemporary Italian home cooking. 
"I wanted it to be like a warm hug and a place where everyone felt welcome." 
Judging by the laughter and chatter bubbling out of booths and from tables filled with people who seem in no rush to leave, I'd say, 'mission accomplished'. 
Enticing offerings like the walnut paté, and the pollo Milanese, a pan-fried chicken breast topped with lemon caper butter, have birthed a new generation of Zenari fans, but it was important to the couple to keep some of the longstanding favourites from the original restaurant on the menu, too. If you enjoyed the spinach ricotta, the breakfast bagel, or the Italian loaf at Zenari's in Manulife Place, you will be pleased to know they have also secured a place here.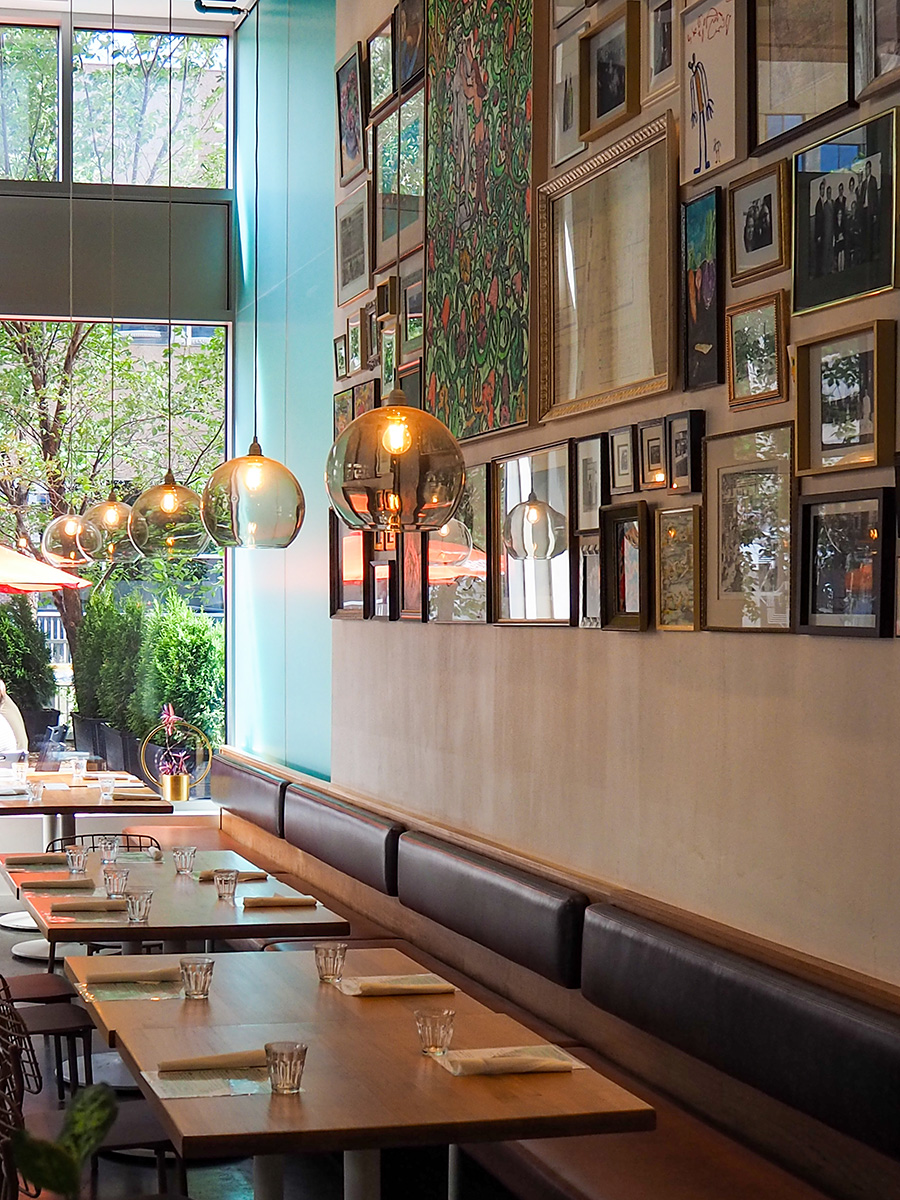 Dalla is as much a date night hotspot as it is a room to celebrate a special occasion, or, to enjoy a meal, solo. The 20-foot ceilings, tall cement pillars, trailing plants, and expansive windows make it modern yet comfortable. The focal point of the room is the gallery wall featuring over 70 works of art including black and white photos of family, drawings made by her children, paintings from her father's collection, and a framed swatch of fabric that inspired the wallpaper design above the bar.
Dalla feels like home. A place to sit down and stay awhile.
Adriano Zenari passed away in August of 2022, but his spirit lives on in the conviviality and what comes with the territory now, at Dalla. This room will have memories of its own.
Your table is waiting.