Seasoned competitor, Lindsay Porter, is in the running
On September 26th, Lindsay Porter will represent Edmonton in the 10th season of Top Chef Canada, marking the first time a chef from Alberta's capital has made the cut. 
Porter, head chef at The Common, is beloved amongst the city's industry professionals and patrons. Over the past 18 years, she has not only worked at several notable restaurants in Edmonton but also operated her own, London Local, from 2017 until she closed it in 2020. 
Porter is also no stranger to Food Network competitions. While she may not have bested Bobby Flay (Beat Bobby Flay), in 2020, she reigned supreme in both Guys Grocery Games (2018) and Fire Masters (2019), winning both.
As one might assume, competing on Top Chef Canada brings with it a guaranteed amount of stress which Porter says is "high but different" than other competitions. With three shows under her belt, she had some idea of what to expect, but still, competing under the constant supervision of a camera made her nervous and overthink what she was doing. The discipline it took to focus was tiring. 
"My biggest fear was not being myself. I just wanted to have fun, get to know people and be authentically me."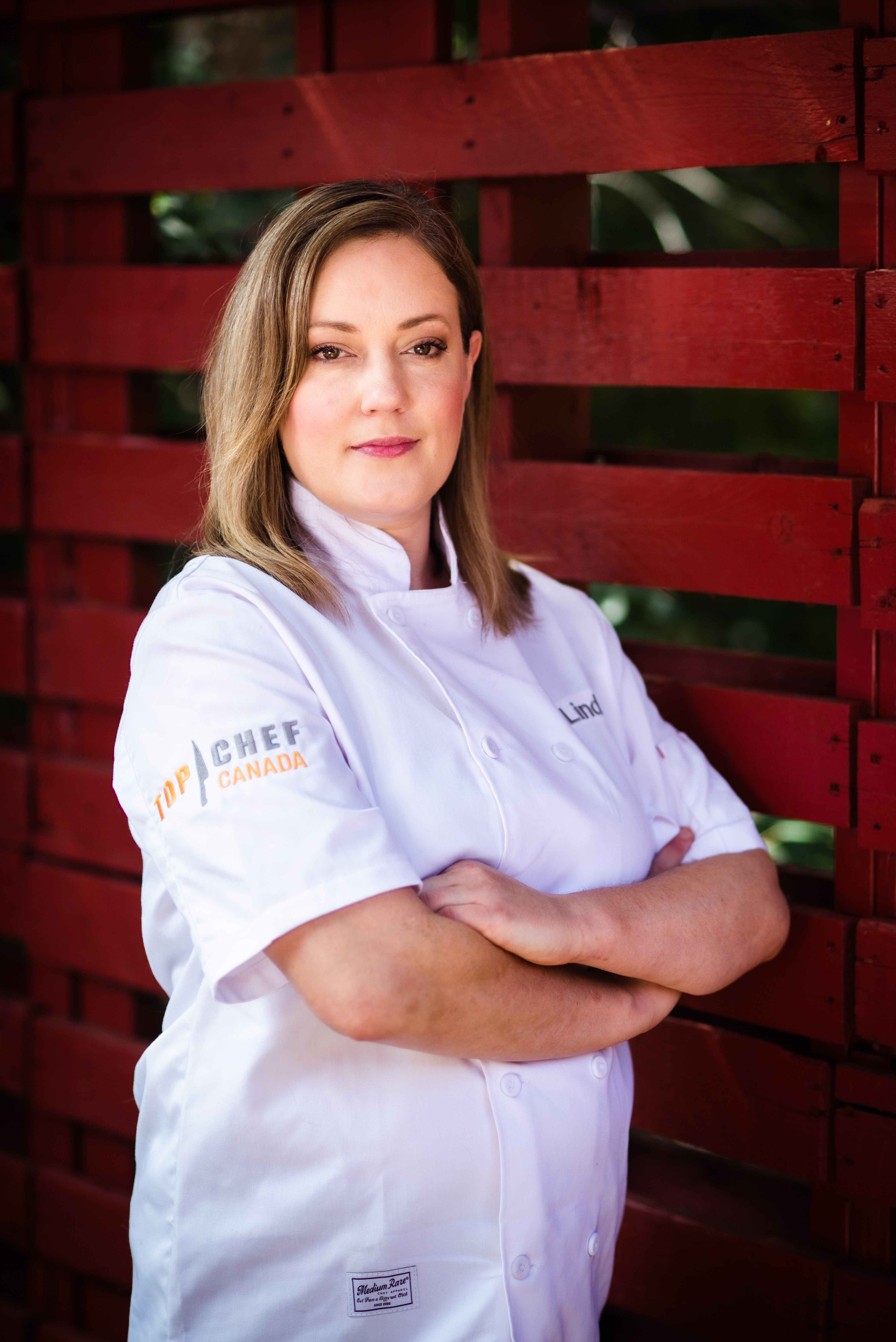 Edmonton's newest lifestyle magazine Uncovering 
the best in hidden gems around the city.
Authentic Lindsay Porter is a delight; good-natured both in and out of the kitchen, and a skilled cook who exemplifies grace under pressure—at least to those of us watching (or waiting for her food). 
Other competitors on Top Chef Canada have that skill too, though, and Porter says depending on instinct and going with tried-and-true dishes that brought her joy is what she relied on to keep her attention on the task at hand. 
Long days of shooting brought both physical and mental exhaustion, but the most difficult part, according to Ms. Porter, was dealing with so many emotions. "You can be happy one minute and extremely upset the next. It's extreme." 
For anyone thinking of applying for a high-level competition like Top Chef Canada, Porter has some advice: "Know your stuff and don't listen to others. Don't let them get into your ear. Be yourself and be confident."
Watch how it all pans out. The premiere of Top Chef Canada X airs Monday, September 26th, on Food Network Canada.