Luxuries in life are not always obvious
On warm days, Ed Donszelmann opens the garage-style door of OTTO Food and Drink to give customers an indoor-outdoor dining experience. On cooler days, the door stays closed — but light still sneaks through to cast the room in amber. When you visit doesn't matter; OTTO is cozy and inviting any day of the year, and as suitable a place for date night as it is for taking the kids for fish and chips. 
In the kitchen is the talented Steve Furgiuele, ex-Culina cook who met Donszelmann just as he was ending his partnership at Culina to focus on opening OTTO. When Donszelmann would stop in to say hi, Steve would get him to taste his current sausage creation. 
"He told me he was working on a Dutch-inspired sausage that would be the signature item at OTTO, and I told him not to bother," laughs Donszelmann, who explains that while his ancestors are an accomplished bunch in many areas, the realm of cookery is not one of them. But Furgiuele persisted and created a smoked Gouda bratwurst that earned Donszelmann's approval at first bite. The "OTTO" became (and remains) the restaurant's most popular sausage.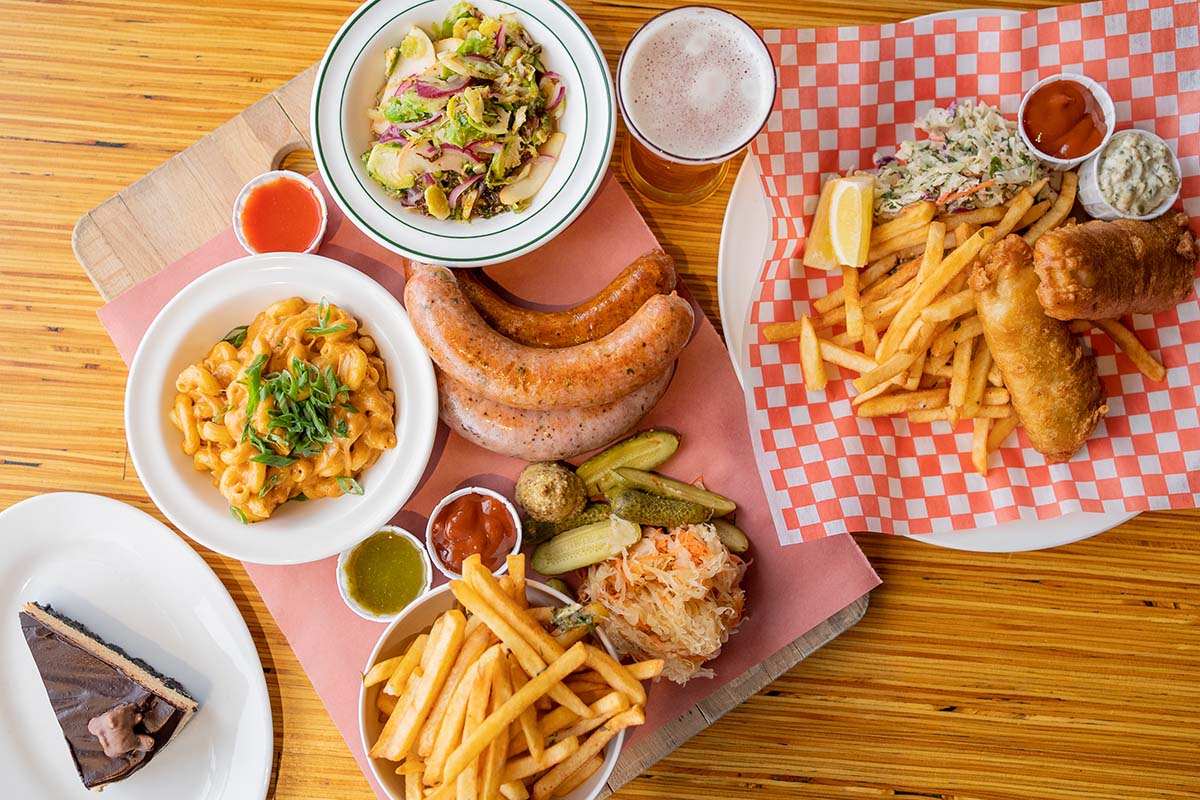 Edmonton's newest lifestyle magazine Uncovering 
the best in hidden gems around the city.
The other offerings are no slouches. Furgiuele's schnitzel dish, borne of one Octoberfest is now the standard feature on Saturdays. Cumin-scented chickpea kofta is a favourite of those craving a meat-free option, and his mother's recipe for cheesecake is enhanced by ingredients that pique his curiosity. 
OTTO is far from fancy. There are no velvet banquettes. No shiny accents. No amuse bouche before the currywurst. A cinderblock wall features the restaurant's name in big white letters, and the artwork collection includes a painting by Donszelmann's daughter, completed at age seven. All of this might have you asking: where is the "luxury" in bratwurst and beer? 
The man who makes the food says the food is simply the medium.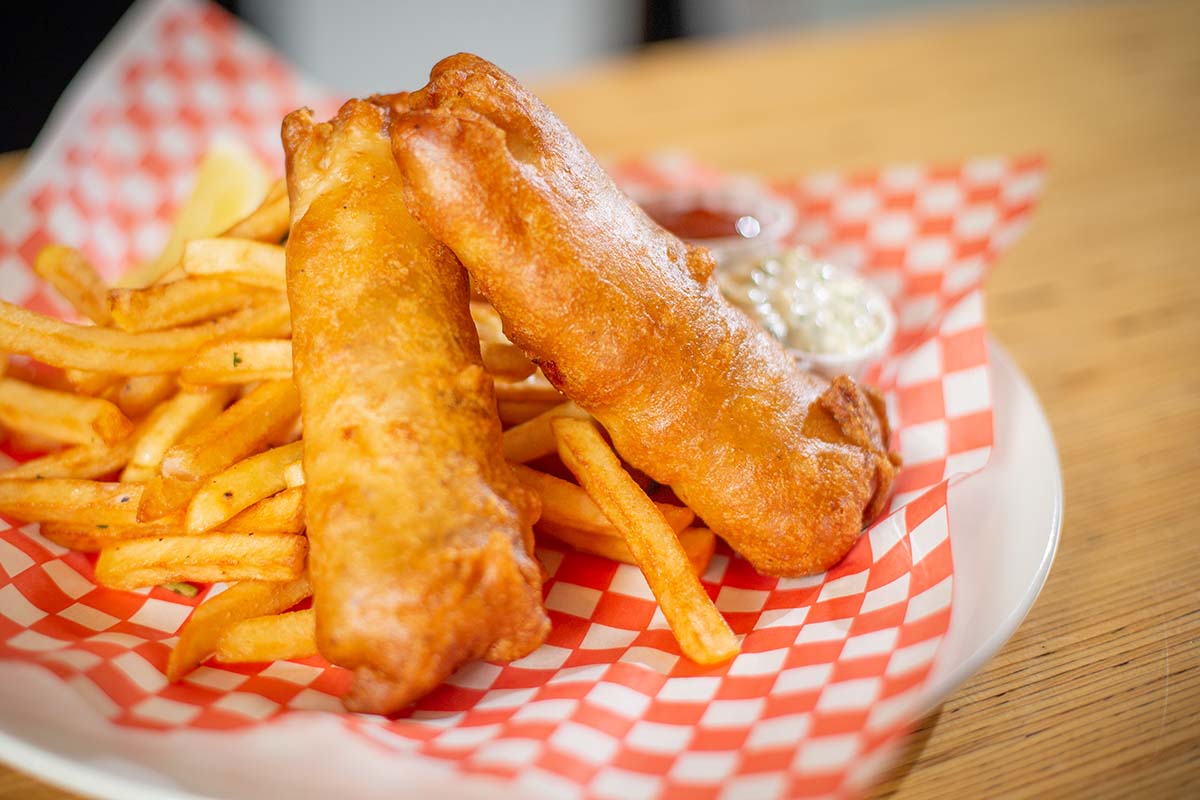 "We need to connect—truly and authentically," Furgiuele explains, "and Ed dishes that out every day just by caring about people."
Joy derived from heartfelt conversation is a luxury. Forming deep connections with other people, also a luxury, and spending time with those who matter most in our lives? A reminder of a luxury easily lost.
From Tuesday to Saturday, Ed Donszelmann is either behind the bar or checking on guests, many of whom he knows by name. He'll ask about their food, but also about their kids, their pets, their work and whatever else he's gleaned from their visits since OTTO opened in 2017. 
"I wanted something honest and real," he says, adding that the pandemic forced him to deal with the realities of life on a day-to-day basis. To avoid staff burnout, Donszelmann switched to a five-day week, instead of seven. 
"Now, the staff are less stressed, and I have balance. I have time with my kids which is something you don't get back when it's gone." 
If you make your way to this little Norwood restaurant, you will more than likely sit near someone who feels the same about life as does Ed and his team. 
If luxury is defined as "the state of great comfort and extravagant living", then let good food be your comfort, and the giving of your time to those you love, the greatest extravagance of all.