Pit master, Peter Zukiwski, brings Carolina whole hog cooking to Alberta
After years of cooking for family and friends, Peter Zukiwski decided it was time to pursue a career in food. He headed south, way south, consuming his weight in American barbecue from the Carolinas in the east, to Texas in the west and several states between.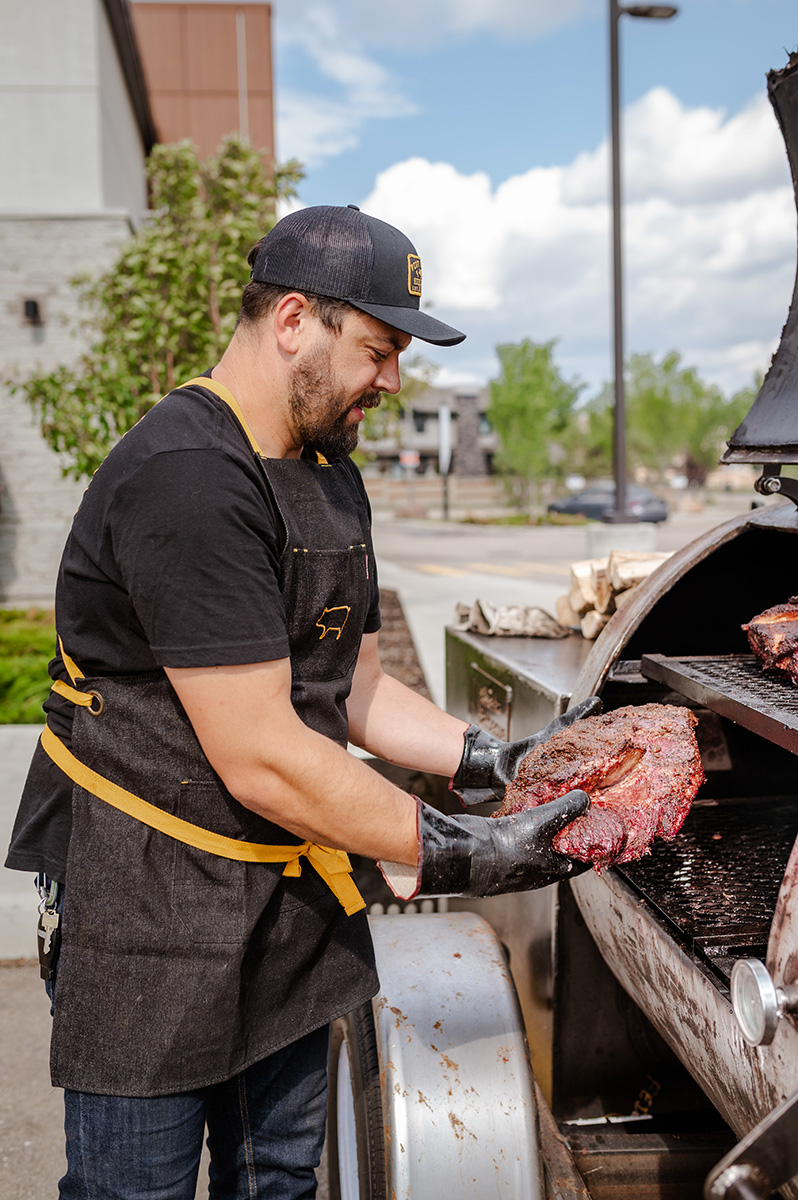 In 2019, fed and inspired by some of the industry greats and armed with 60 cinder blocks to make a pit, he launched a catering business centered around Carolina whole hog cookery and called it Pitt County BBQ after the county in North Carolina, home to the legendary Skylight Inn.
"That's my North Star," he says of the iconic establishment in Ayden, where they've been cooking whole hogs over fire since 1947. In 2022, he got his hands dirty pulling a shift there, just like he did in 2021 at Stamey's Barbecue in Greensboro, and Buxton Hall in 2019, down the road, in Asheville.
 Max Trujillo, co-host of The North Carolina Food & Beverage podcast interviewed Zukiwski in December 2021, good-naturedly calling him "obsessed" while in obvious awe of this Canadian's depth of Carolina barbecue knowledge.
 Zukiwski's appetite for all things barbecue is insatiable. Over 40 restaurants have welcomed him into their spaces to show, teach and share information. Now, he's eager to pay it forward because sharing information benefits the entire industry, he says.
Ask him why his coleslaw has red sauce, and his barbecue has no sauce (at least not the thick, sticky kind). He'll be happy to "nerd out" on both topics, and more.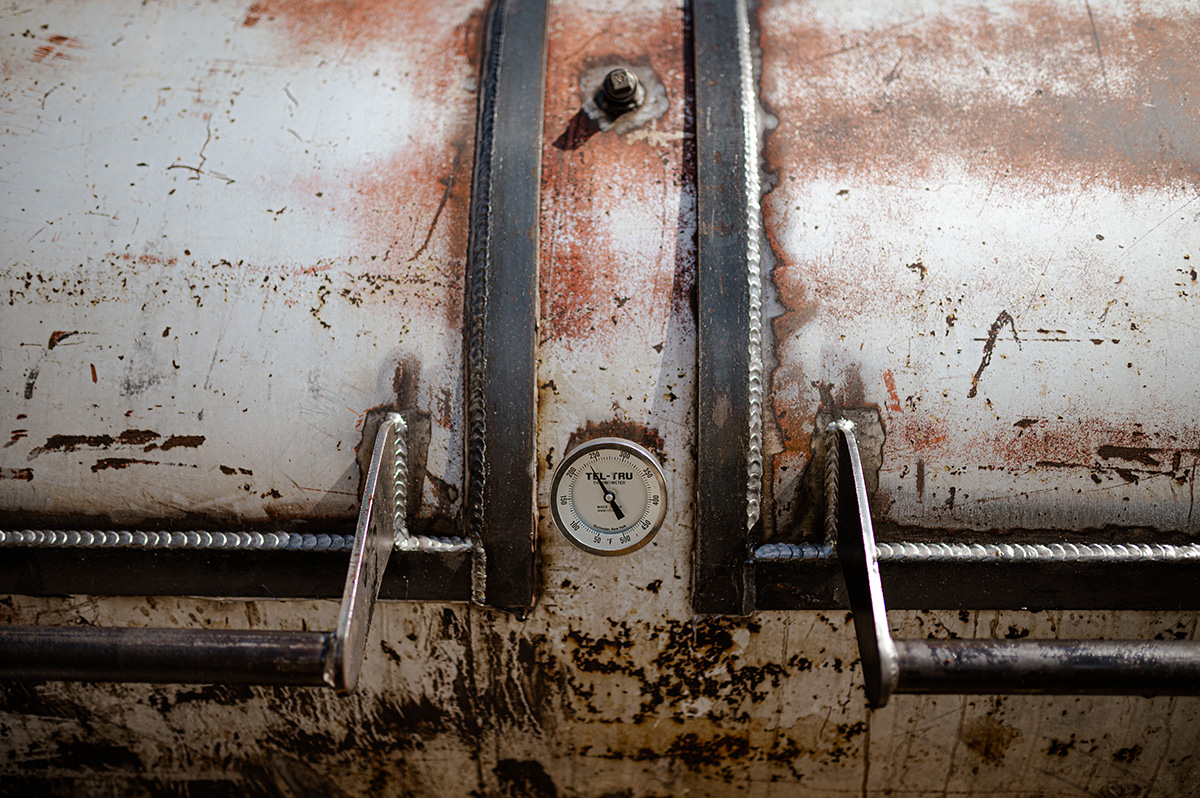 "If it's cooked properly, you honor the product," he says of what he cooks over fire, be it a 100 lb pig or 20 racks of ribs at once, all of which are seasoned simply with salt and pepper like it's done in the Carolinas. Beyond that, it's heat and time that takes care of the rest—and with heat and time, you get smoke.
"It's the smell that makes you hungry in the first place," he says of what arises when juice and fat from the meat drips onto coals. That smoky business is what imbues everything with the very essence of barbecue; the rich, deep, and delicious flavor that makes people's mouths water no matter where you live.
"In the end, it's just delicious," he says when asked what makes barbecue so special. 
Flavours born of technique, tradition and regionality is what drives Peter Zukiwski day and night, in good weather and in bad.
His dedication to the craft is impressive. Two years ago, he slow-roasted a pig for six hours in minus 42-degree weather. It was so cold, Zukiwski couldn't even get the paper to light. When it finally caught, he sat for two hours by the fire, until he, the coals and the fire found their rhythm and the cooker reached and retained the heat it needed to complete the task.

Edmonton's newest lifestyle magazine Uncovering 
the best in hidden gems around the city.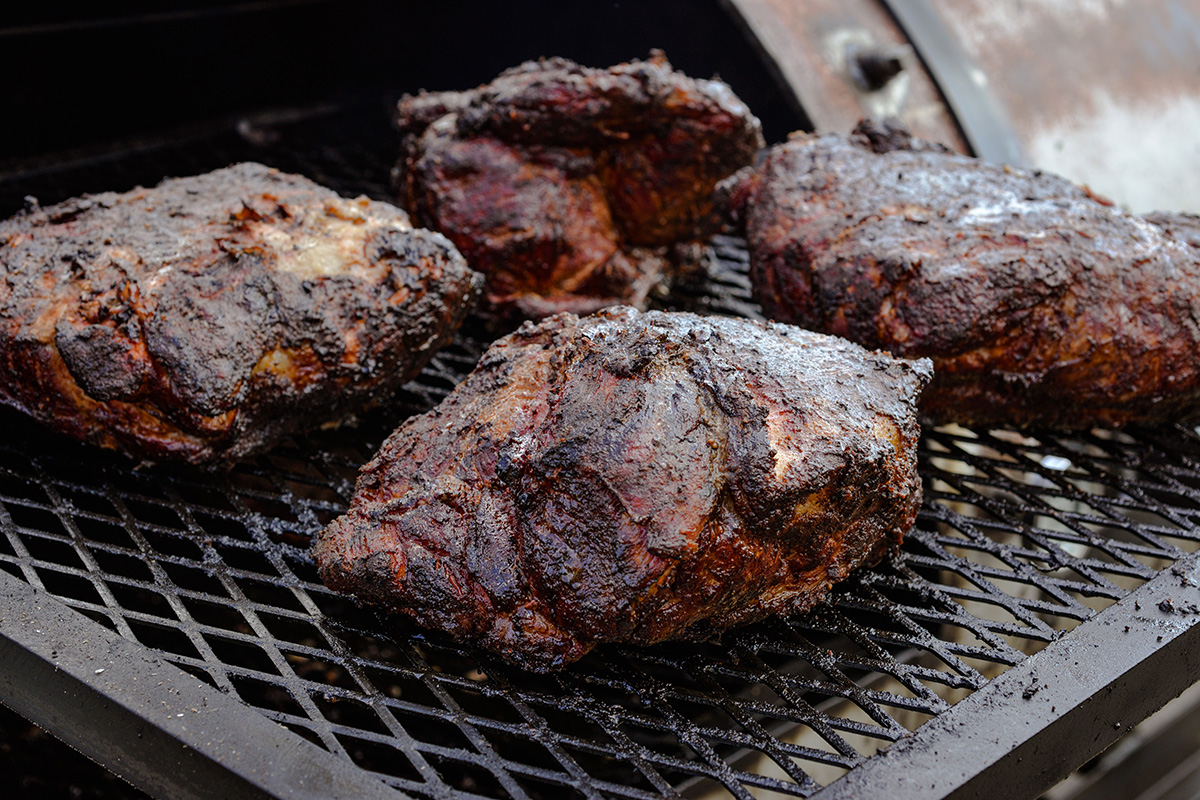 It's not an experience he wants to repeat, but it did prove that the cooker he designed and had custom-built could get the job done—a relief, considering the investment of time and money.
That cooker and its larger twin use briquettes as a fuel source, perfect for the pork-forward cooking found in the Carolinas and Alabama. The 12-foot monstrosity he recently had built uses Canadian maple wood, and is used for beef cuts like brisket done in the style of Texas barbecue. 
To Peter Zukiwski, barbecue is about more than cooking meat over fire. It's about the people, the history, the culture, and the tradition. It's about sourcing food from growers and producers who care not only about the product, but also the land on which it was raised; from the corn used to make grits, to the proteins sizzling on the grill.
Zukiwski has everything he needs to make great barbecue in Alberta. The only thing he's missing is the drawl, but a few more trips south should fix that.