Ever since her first Arts class in high school, Joanne Guthrie knew her path would lead to welding and metal art. One of her first works in the school's mechanic shop was enough to understand that this was her passion. Extensive knowledge and skill are required to be an artist who can work with metal and heat, and Joanne has gained these skills through her 20-year welding career. The direction of her career was determined by her love for creating metal art pieces, as this job gave her the opportunity to learn and work with materials that she wanted to create with. Her career as a welder provided well for Joanne and her family, while allowing her to learn and work with metal and heat, and master her skills.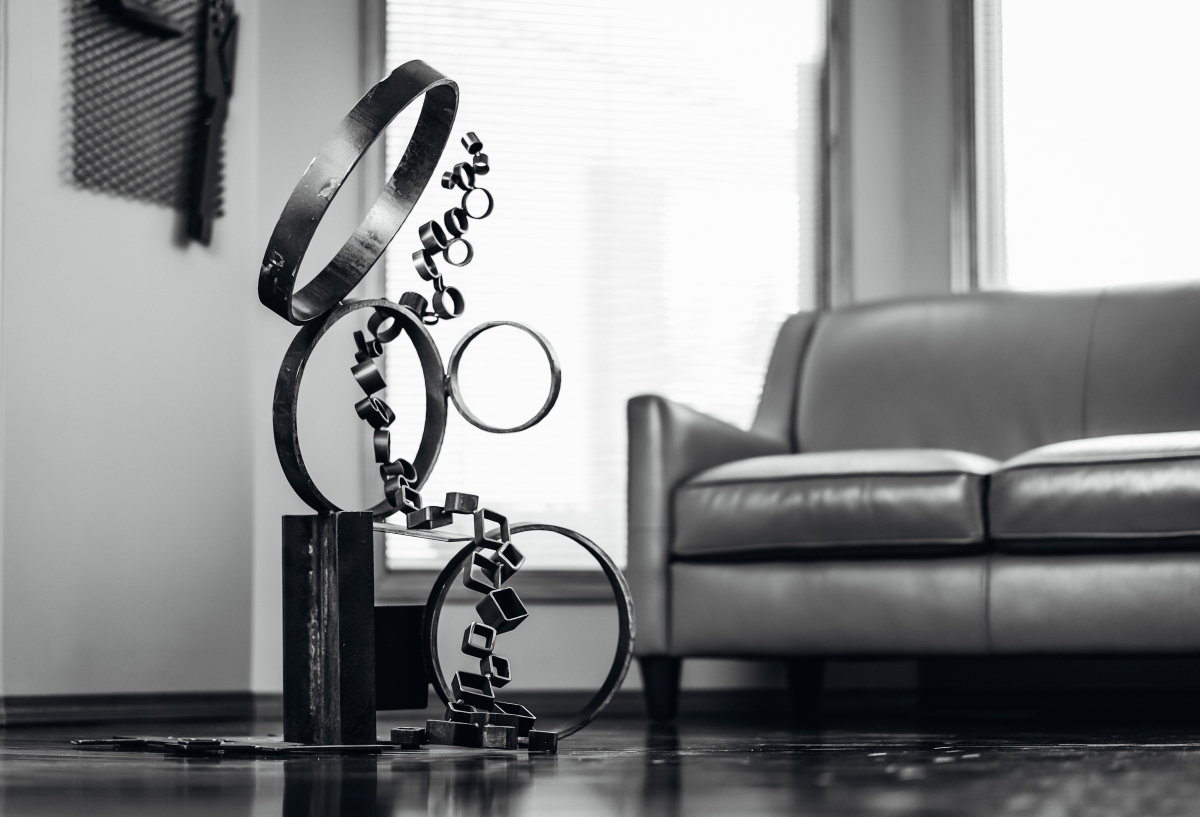 Today, Guthrie can focus completely on her art. She opened her company a few years ago and started implementing a zero-waste philosophy from the early days. Guthrie reuses and repurposes all materials, as her inspiration and interests go from metal to ink, soapstone, and wire. "I don't waste any of the metal I work with, and any paper I have gets used in my medium, to make paper again." Her work is minimalistic, and she finds inspiration in nature; the core components of the environment such as fire, wind, rain and earth, and the human body. Her metal art pieces are usually made from reused metal, and all the melted ends are used in her work and never wasted. Clients find her mostly by word of mouth. Pet portraits, metal gates, and address signs are some of the most-wanted, commissioned pieces over the last several months. Guthrie has had her work showcased in a few galleries across the city and she is focused on constantly learning and enhancing her work. 
Best known for her metal artworks, Guthrie's collection of ink on paper is also something to be talked about; finding exposure in a bare and exposed body, letting the layers fall away, and showing one's true self. Faceless acts are meant to allow the viewer to imagine themselves in the exposed state, from confidence and certainty to boldness and reliance. They are created using Guthrie's own berry ink, with a calligraphy pen and a sea sponge, to allow the repurposed theme to continue its life through all of her works in an organic way. Homemade paper, embroidered birds, and flowers truly represent the message of sustainable materials and clean lines. "Simple lines say so much when they're used in a proper way."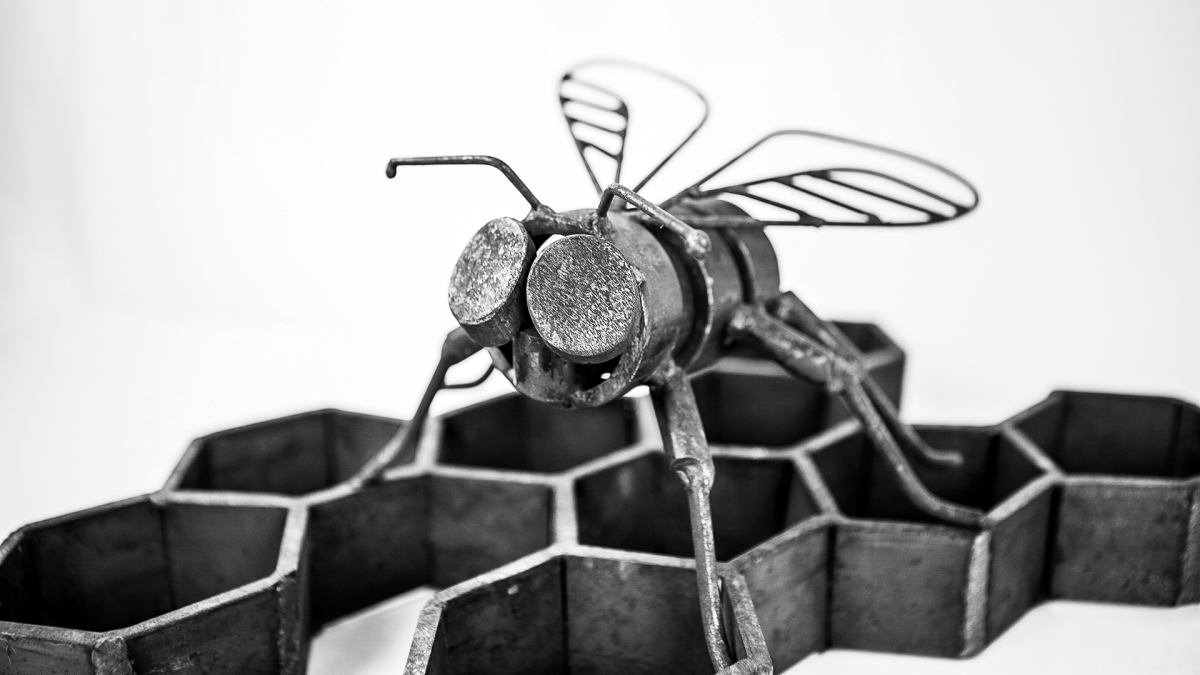 Other techniques include wire, formed and put onto a canvas, also clean and simple, with an exceptionally easy flow, as well as soapstone, mostly used to mark out the metal. Guthrie felt it would be interesting to use it in this collection sketched onto the black canvas.
Guthrie's plan includes going back to university and completing her Bachelor of Arts degree, as she continues to create these collections, as well as commissioned pieces. Connection to the Arts Community is exceptionally important to Guthrie, as, without critique and feedback, there is no growth. An artists' studio space is another thing on her wish list; opening up a studio that would allow her to welcome other artists would be a dream come true. 
Guthrie admires women artists, and really enjoys seeing more presence of women artists in museums and galleries, just as she loves seeing more women in the welding industry.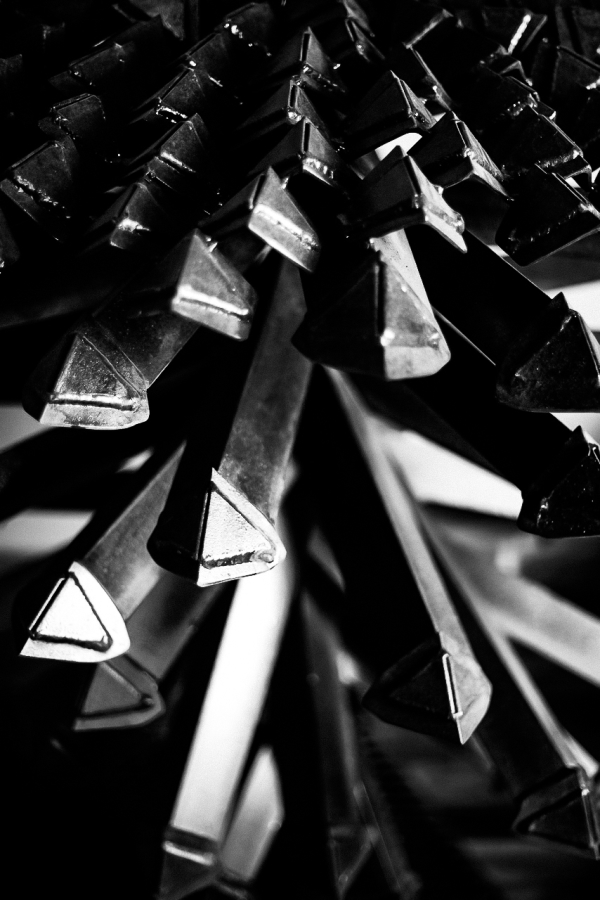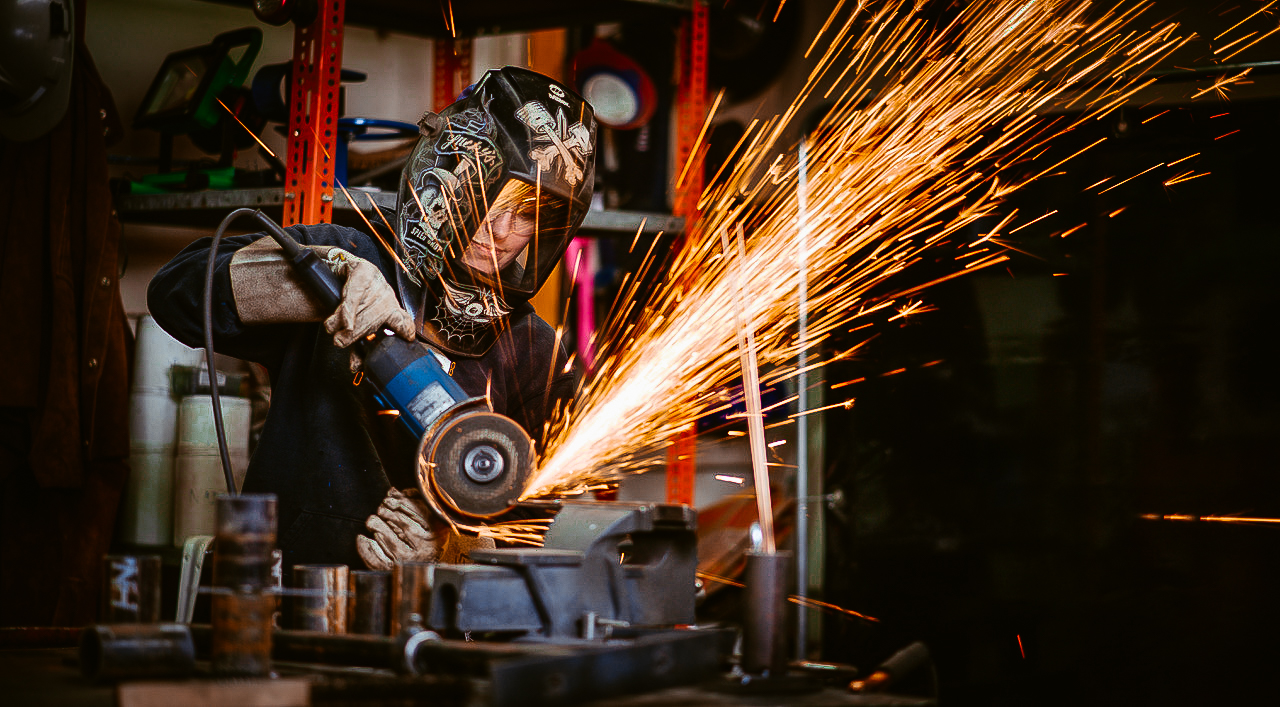 Born, raised and still living in St. Albert with her husband and their 16 year-old daughter, Guthrie especially enjoys the river valley, the Farmers' Market, and many other small gems her hometown has to offer.
Places To Be
See this month's local flavours, products, and services.