Kaleb Romano's bold style brings thought, whimsy, and delight to otherwise everyday objects
A mug can just be a mug, but wouldn't it be better if it were the highlight of your day? Should the objects we use on the day-to-day not enrich our lives and bring us joy? You can't find that in an item made exactly the same as thousands of others on an assembly line. You find that in an item made by hand.
"It's all in the details that they do. Oftentimes, if you don't see a physical signature on my work, the way that I leave my mark is that I leave orange fingerprints. I call it my maker's mark. I like to celebrate the fact that it's handmade. There are ways I could make each piece uniform, but that's not what I'm trying to do," explains Kaleb Romano.
Kaleb's passion and interest in ceramics come not only from their functionality, but also in creating pieces that are completely unique from one another. No two pieces of his work are the same, and therein lies their irresistible charm. Touch and feel play a key role in exploring his art and he makes a point of adding different surfaces to each item to enhance the tactile experience. Online sales are great, but the best is to visit his studio on Wagner Road, where touching the art is encouraged.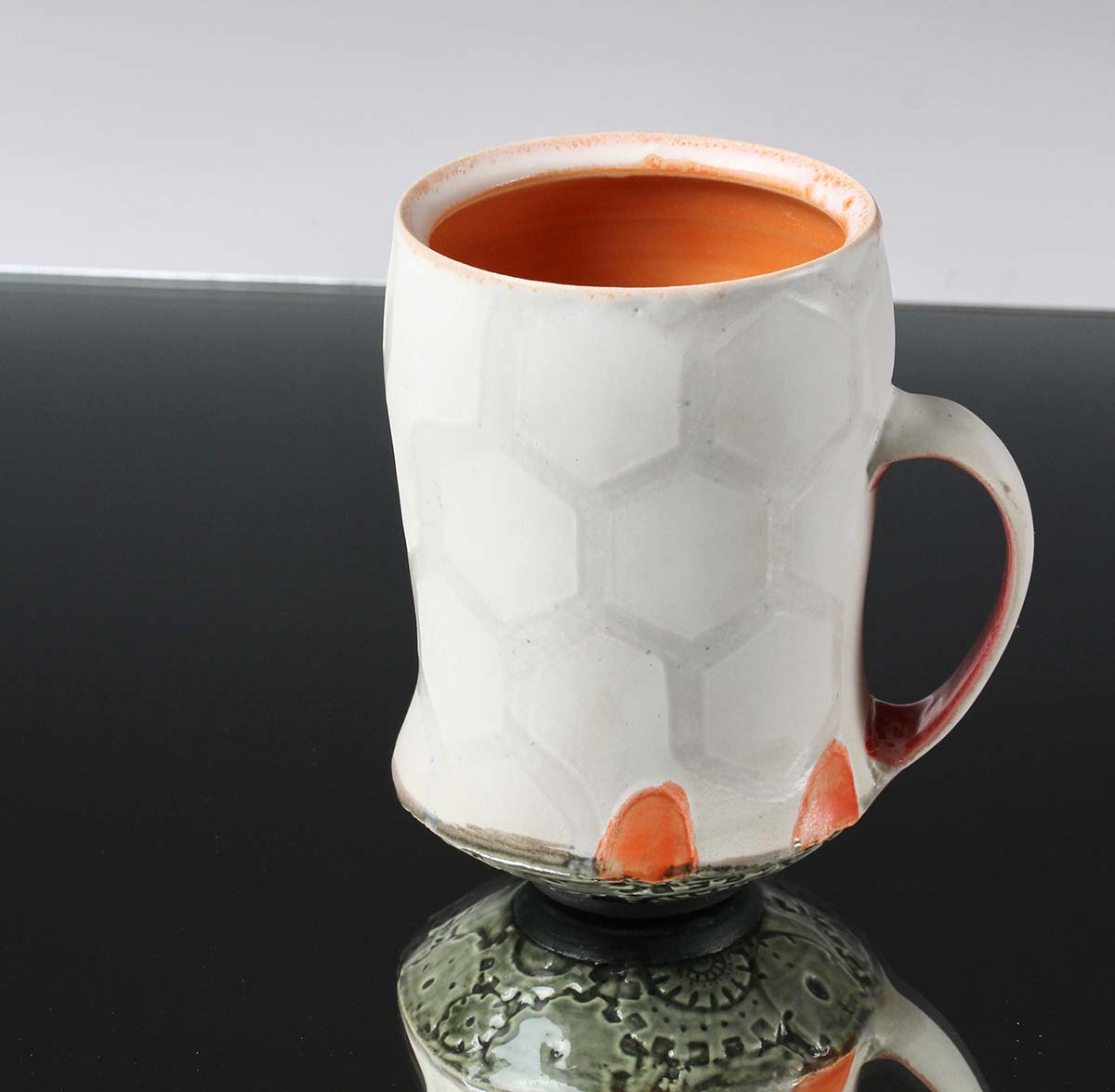 Edmonton's newest lifestyle magazine Uncovering 
the best in hidden gems around the city.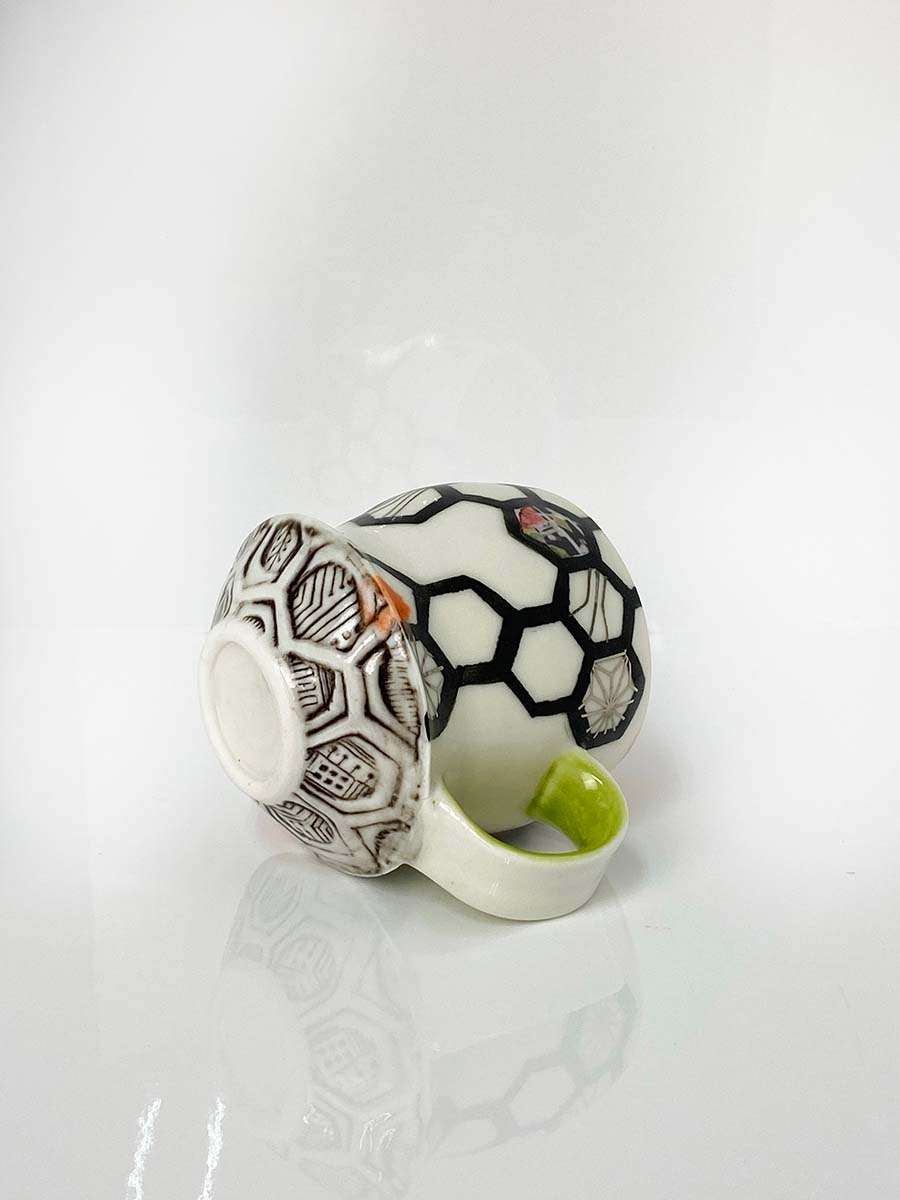 "It's really interesting to watch people hold them and become almost ritualistic. I often find people telling me that it's the coffee cup that they use every day or they fight over it between them and their partners. Just being able to stroke and rub them… the fondling that people do with those textured bottoms is so fascinating! They all do it subconsciously!"
Kaleb's work celebrates the most underappreciated parts of the pieces he creates, like the bases or the inside of the handles. This turns a typically mundane moment into a delightful surprise for someone sitting across from you as you drink, or whoever is washing the dishes. As a lover of theatre and pageantry, he translates some of that larger-than-life absurdity into his work. He pulls inspiration not only from there, but also from the art and crafts movement, nature, architecture, and even the notions of sacred geometry.
Lately, his work has taken a turn for the wonderfully absurd, with skull sculptures and cat vases powder-coated in bold colors – something 5 years ago he would have never considered. It's along this almost Alice in Wonderland-esque direction his next collection is going.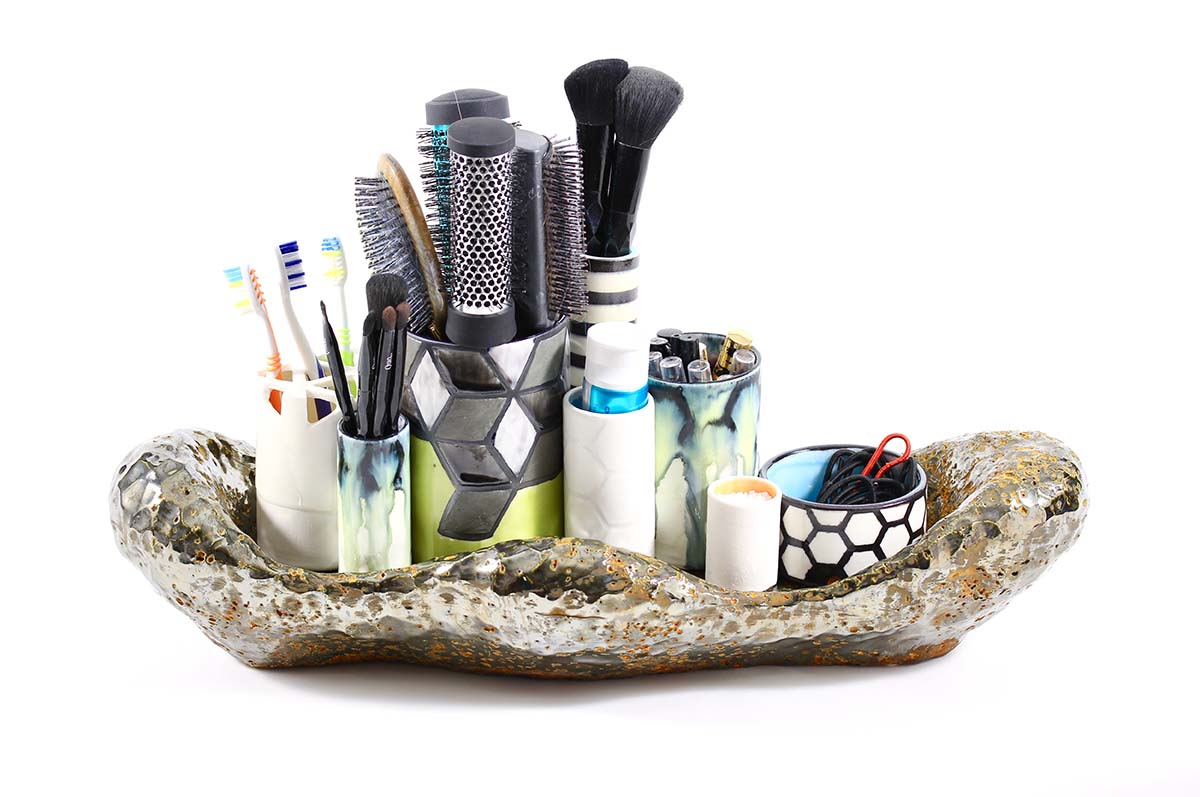 "One thing I'm really excited about right now, that I haven't posted any pictures of, is that I'm about to make a body of work that is completely absurd and just fun, from these moulds that I've bought and found called Turn of the Century Women. I've been cutting off their heads and then replacing them with animal heads and I'm turning them into candlestick holders and lamps and I'm going to glaze them into really bright colors."
Places To Be
See this month's local flavours, products, and services.