Bringing out the best in all eyes
The eye is incredibly personal. It conveys our emotions, identifies us, and of course, helps us navigate through our day-to-day lives. While at first glance, some eyes may look similar to others, even the most solid-colored irises expose secret shapes and colors when photographed with a macro camera. Some eyes even reveal that they are actually entirely different colors than previously thought.
Eyemazy Edmonton is the first Canadian location, and the company's first-ever franchise. Rick Maisonneuve's wife and daughter fell in love with the concept during a trip to Germany in 2018 but the company wasn't ready to franchise yet.
"At the time, I was transitioning out of a long-term career in the cable industry and we were looking for something we could do as a family. We patiently waited for them to [franchise], and in July 2019, we became their first franchise in the world!  We found the concept so unique and meaningful and we thought others would feel the same," Rick explained.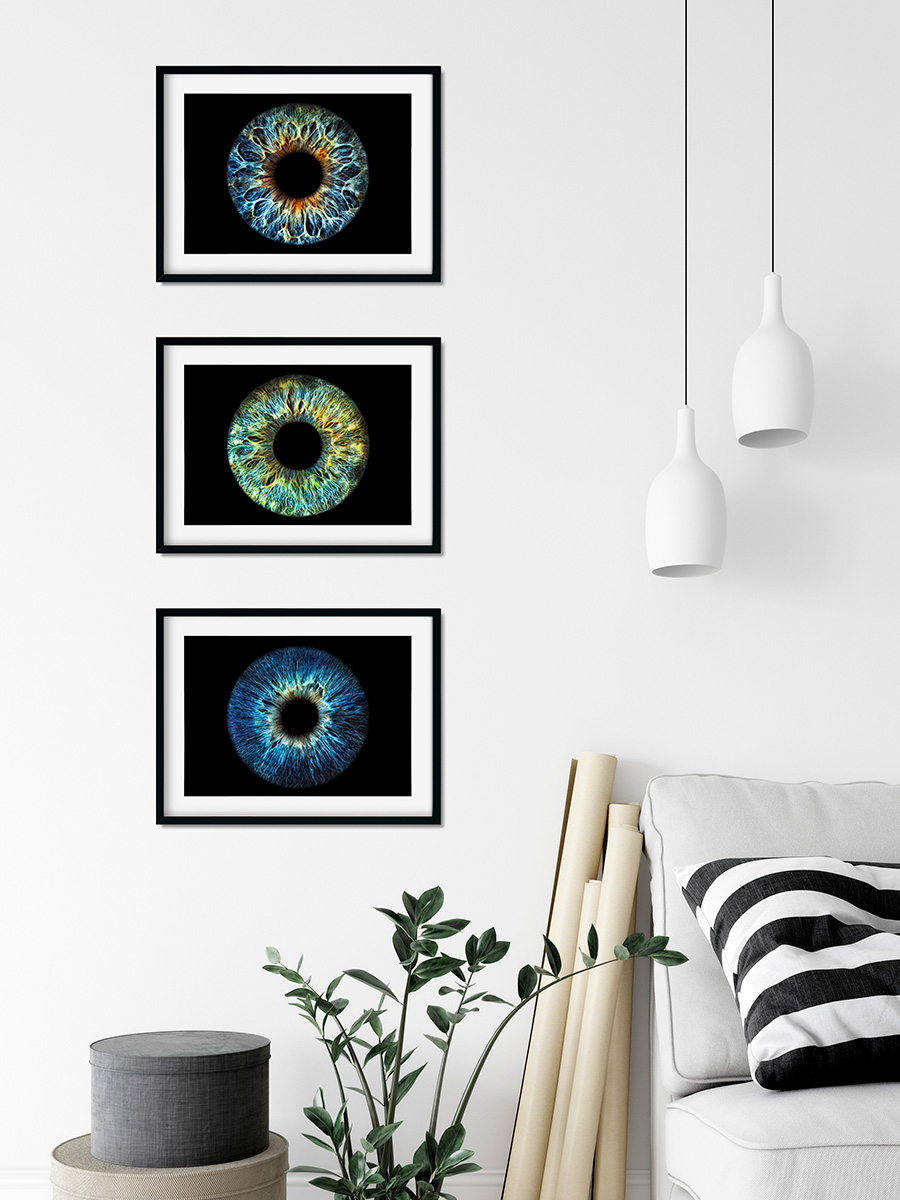 Rick and his family initially launched the business as a mobile concept, traveling to and from trade shows and festivals. They quickly became the favorite booth at any event, with their Fringe Festival installation garnering a lineup of up to 3 hours!
COVID interrupted their booth and they quickly pivoted to a pop-up space on Whyte Ave. This was a resounding success, and they moved to a permanent retail space not far away. Having once been a gallery, the stark white, minimalist space is the perfect backdrop for the bold, up-close shots of eyes of various sizes, displayed along the walls. 
It's an experience like no other, to see your own eyes like you've never before, and not one person who sees it is not blown away by the results. There are no plain eyes. A macro camera is used to shoot a close-up image of both eyes, using a bright flash to ensure as much of the iris is exposed as possible. From there, using specially designed editing software, they simply remove any shadows or remnants of the flash, nothing else. 
People often come to commemorate special events, such as anniversaries, or even to create a memorial piece, as is the case when they brought Eyemazy to a family during COVID.
The mother, unfortunately, had cancer and the family wanted to have her eye, along with her family's eyes displayed together in one piece to remember her by, when she passed. The experience is popular with families, and when laid out together, you can often see the striking resemblances between siblings or even across generations.

Edmonton's newest lifestyle magazine Uncovering 
the best in hidden gems around the city.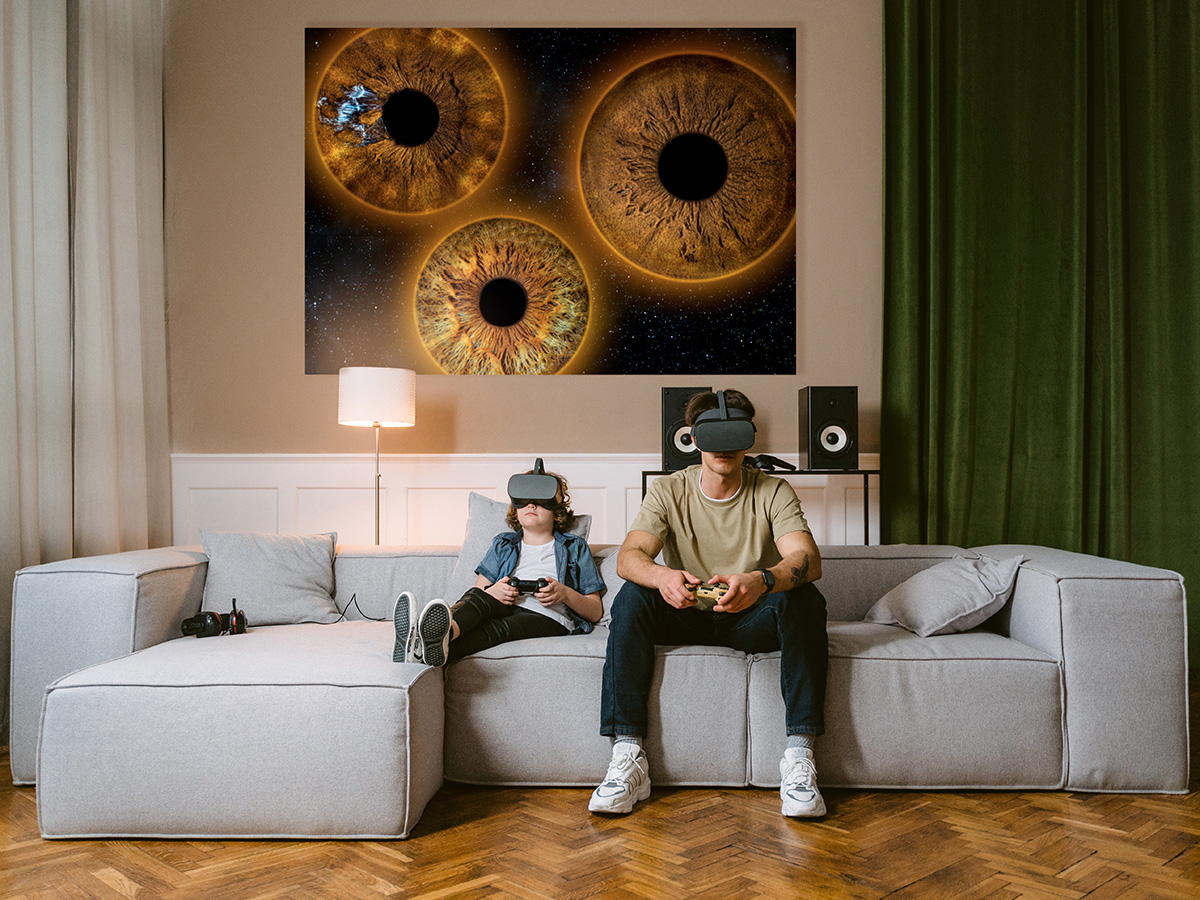 "Our own family's iris photos blow me away every time I look at them! It's a really cool example of how we see genetic connections in the irises of families. You can see repeating structures, colors, and details that make this an amazing keepsake for families to celebrate their connection. Sometimes it's about the similarities and sometimes the differences. The first thing we did when we got the equipment was to photograph our parents' eyes and then we did all their grandkids for them, something they absolutely love."
Places To Be
See this month's local flavours, products, and services.