Eclectic expressions flow together with ease
Bay 1 Gallery is bright and airy, and scented with the aroma of freshly cut wood, courtesy of the woodworking shop next door in the first bay of the building—and the inspiration for the gallery's name.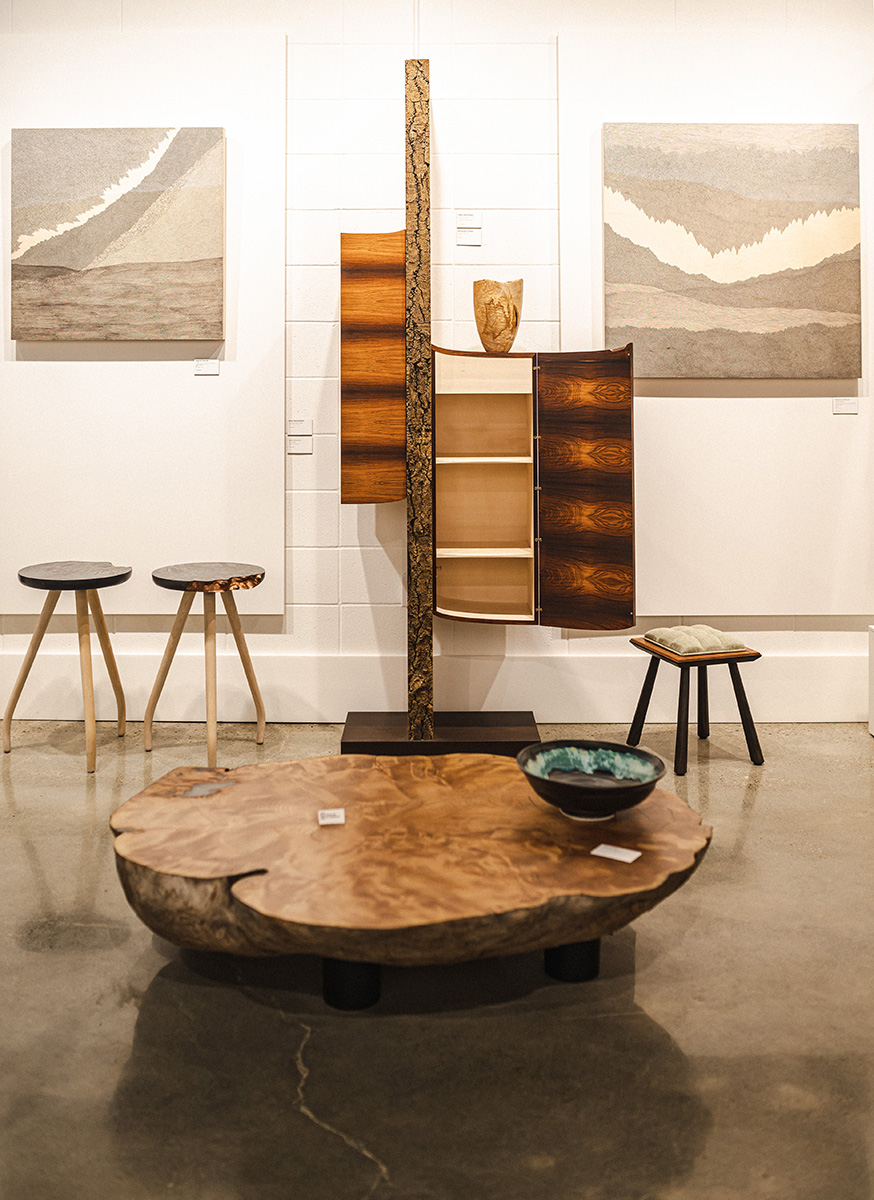 The longtime aspiration of Ralph Reichenbach, Bay 1 Gallery came to life two years ago, with the help of a team of experts.
"We had to figure out what feel and style we wanted in the gallery," says Reichenbach, who also put together an admissions committee to help curate the desired works. 
The venue's displays integrate various perspectives and mediums in a changing body of works by artists from Canada and beyond. Luxurious woodwork, stylish furniture, contemporary paintings, sculptures, and more are married within the space, making for a calm, cohesive environment with impeccable flow.
Some artists commit to a specific style and flourish within it, while others make their magic by drifting between mediums or sets of inspiration that call out to them. 
For Reichenbach, style is ever moving. "I feel like I don't linger in a place long enough to develop a style. I'm always moving into different styles, different feels, different woods." 
This becomes apparent as one explores the gallery, witnessing the diversity of work dotted throughout. From stylish cabinetry, to a full-sized canoe, to an expertly crafted guitar with a sound as clear as one found at a specialty guitar shop, style is a fluid concept for Reichenbach. 

Edmonton's newest lifestyle magazine Uncovering 
the best in hidden gems around the city.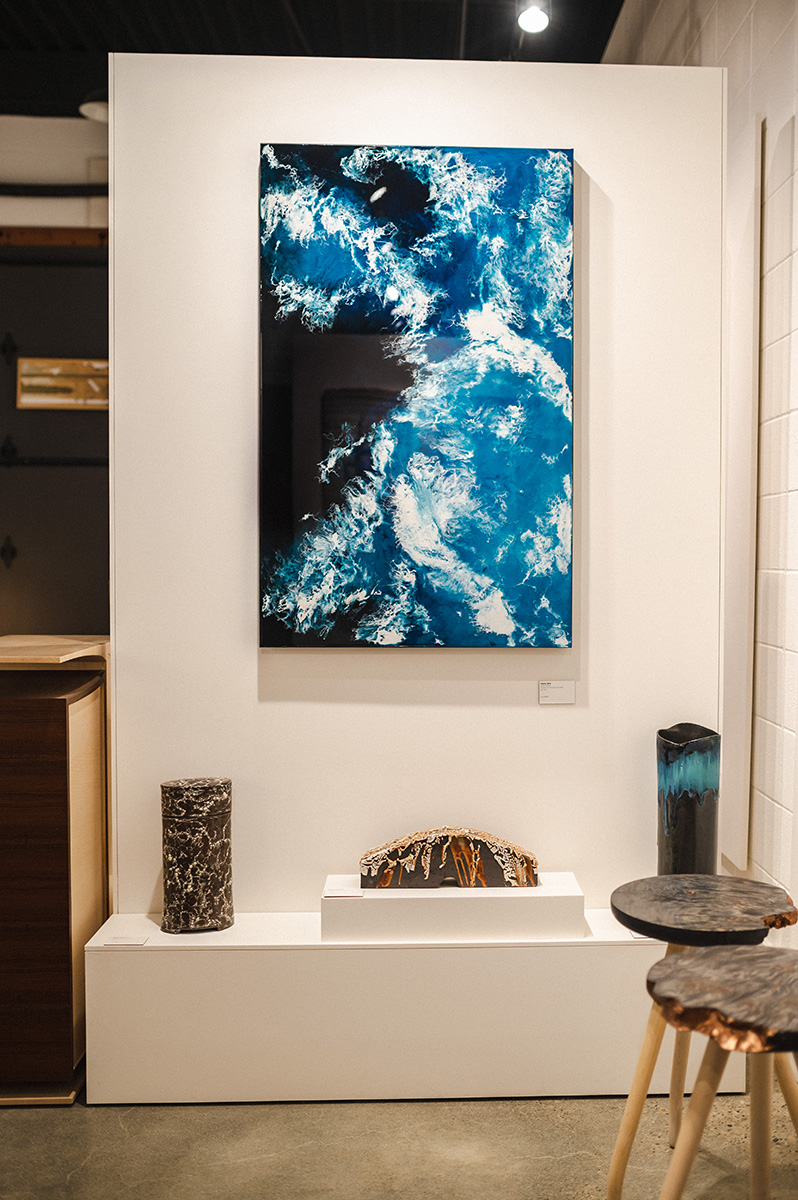 "Inspiration varies," he explains. "Sometimes you see an interesting piece of wood and it speaks to you. Other times you conceptualize and take the medium and fit it into your design or concept."
It is clear that Ralph Reichenbach and partner, Tricia DeJulia, operate with passion; extending their love for art and community into the life force of this impressive space. 
Holding various shows throughout the year such as the recent  Woodworking with Style, an annual event with more than ten Alberta furniture makers and designers, Bay 1 Gallery continues to grow as a cherished and important part of the Edmonton art community; a place for up-and-coming artists and seasoned masters, alike, to be seen and appreciated.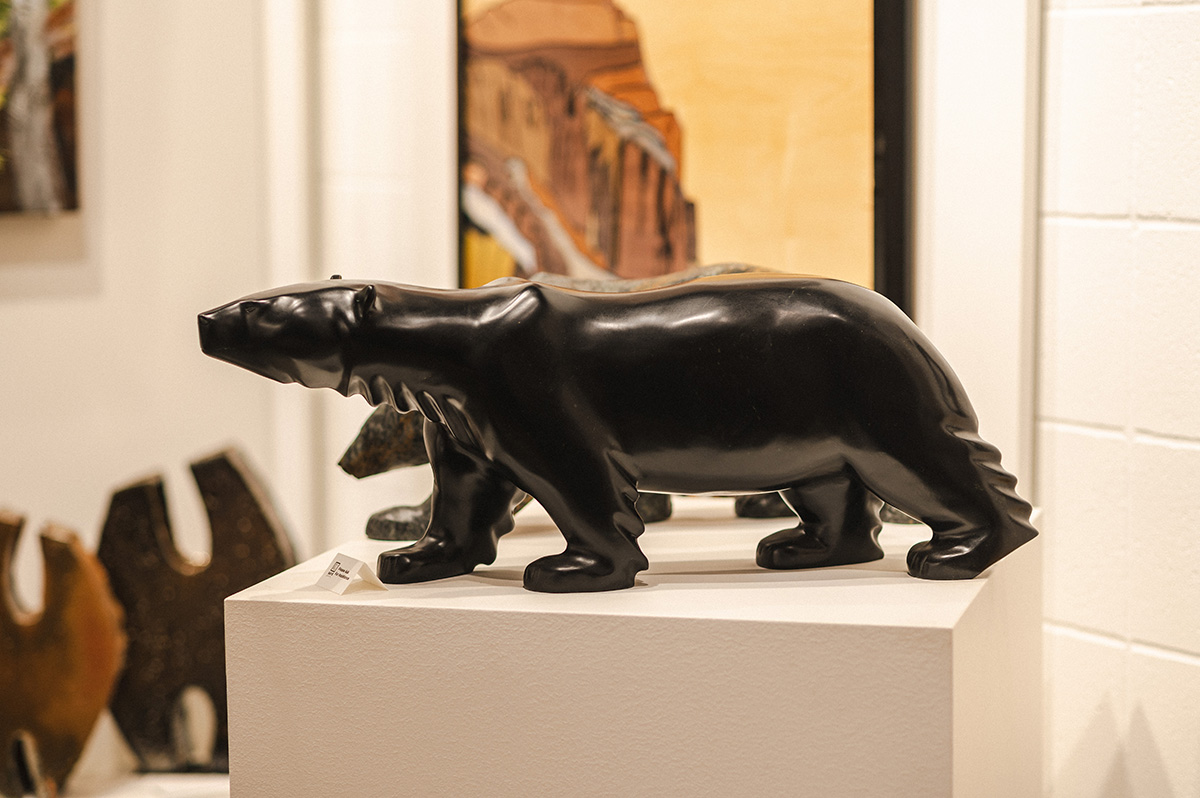 Places To Be
See this month's local flavours, products, and services.