A local Alberta band breaks the mould with their sound and charisma.
A little rockabilly, a little steampunk swing, a little modern alternative rock, and a whole lot of eclectic energy – that's how Randy Bailer describes the sound of his award winning, guitar driven, 3 piece band, Punch Drunk Cabaret. "We've got one foot in the past and one foot forward."
The band began in Wetaskiwin ten years ago when Bailer wrote some songs "in a way that I had never written before." like minded musicians to bring the music to life. To Bailer, music is not just to be played, but performed.

Edmonton's newest lifestyle magazine Uncovering 
the best in hidden gems around the city.
"In high school I was in drama and played in a band. In my brain those two things became inseparable. I always had this whole conceptualizing thing going on…I could see the larger picture of how the music fit with the performance…theatre and music were intermixed." Because of Bailer's theatrical ways he wanted to dress the part, so the band "looks like the music." When Punch Drunk Cabaret takes the stage at a live show you see them dressed in a "steampunk" way, almost costume like, that seems to embody the feel of the music. "We like to perform to the audience…bring people into it…and the clothes and hats help to set the scene," says Bailer. And bring people into it they do. From start to finish the band is high energy and fun. Bailer with his creative guitar riffs, to a stand up drummer, and a bass player who literally balances on his upright bass as he plays. That's some talent right there! "When you come to a show, you see 3 guys entertaining in their own way..there's always something going on!"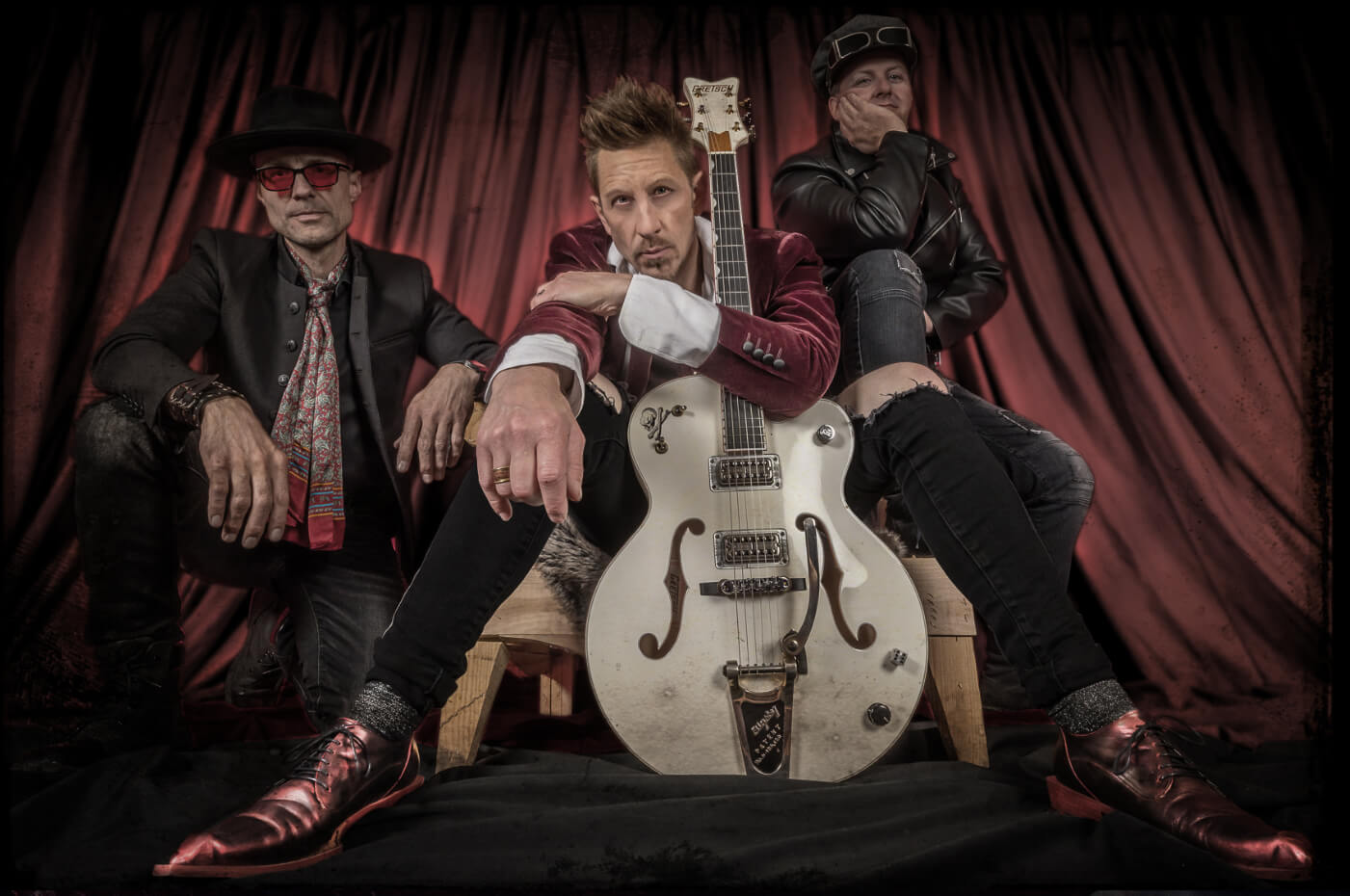 So it comes as no surprise when the founder of the custom menswear operation in Edmonton explains that his focus is on customer experience and inspiration. 

Edmonton's newest lifestyle magazine Uncovering 
the best in hidden gems around the city.
The band was one session away from finishing an album in March when Covid hit. They decided to finish it and promote their music and new album by producing and releasing 6 music videos in 6 months – 4 songs from the new album Vampire Anthems. They did a live performance at the 2020 Beaumont Blues Festival and then shortly after were involved in the shooting of a movie named Boneyard Racers, a mix of Fast and Furious meets horror movie set on Halloween night. "We were the band playing in the parking lot party as the race takes place," says Bailer. "It didn't end well. LOL."
Next the band will be part of a Behind the Curtain event at the Manluk Theatre in Wetaskiwin (Nov 7th) that will feature the best PDC music videos and some yet unseen performances on the big screen. The evening will include the band on stage in a candid "behind the scenes" conversation with radio station K97, where a small gathering of fans can get to know the band up close and personal. Bailer sees the event as a great way to stay relevant and in touch with their audience in these times.
It's great to see a local musical success story in Alberta. "The design of the band was to do something different. People are surprised we are from Alberta. They think we've come from Montreal. We don't want to be a carbon copy. We're happy that there's nothing out there quite like us."
— Randy Bailer
Places To Be
See this month's local flavours, products, and services.