After a Highly Anticipated 2 Year Wait, Jesse Cook is Finally Coming to Edmonton
The multi-award winning, internationally acclaimed Guitarist, Composer & Producer reflects on his career and passion for breaking down the rules to be Jesse Cook
You were born in Paris, France. Tell us about your childhood and how it influenced your music.
My parents had been living in France for a while. I remember my mother loved this gypsy guitarist from the south named Manitas de Plata and I remember just loving that sound. 
My parents separated before my sister, my mother and I moved back to Canada when I was around 4, and my father moved on to have a very successful career as a film director in Europe. Eventually he retired to Arles in the south of France which is famous for two things: Van Gogh and the Gypsy Kings. My dad, completely by chance, happened to buy a little house in Gypsy Barrio in Arles and his neighbour was Nicolas Reyes of the Gypsy Kings. At the time, they were just this local band that would play the bull fights and local gigs. 
There was a gypsy encampment at the end of my dad's street. The gypsy kids would hang out and play guitar there. It was a very unique sound and style that was rhythmic and it really sounded like they were even playing drums on the box of the guitar. As a teenager, I visited my dad on summer vacations and totally fell in love with it and I would try to figure it out and copy it. This was pre-YouTube so I had to learn by actually standing in front of them.
Also, apparently we lived in Barcelona for 6 months when I was about 2. I have no recollection of it whatsoever, but my mom claims I had a little toy guitar, and I would walk around the apartment singing Guantanamera.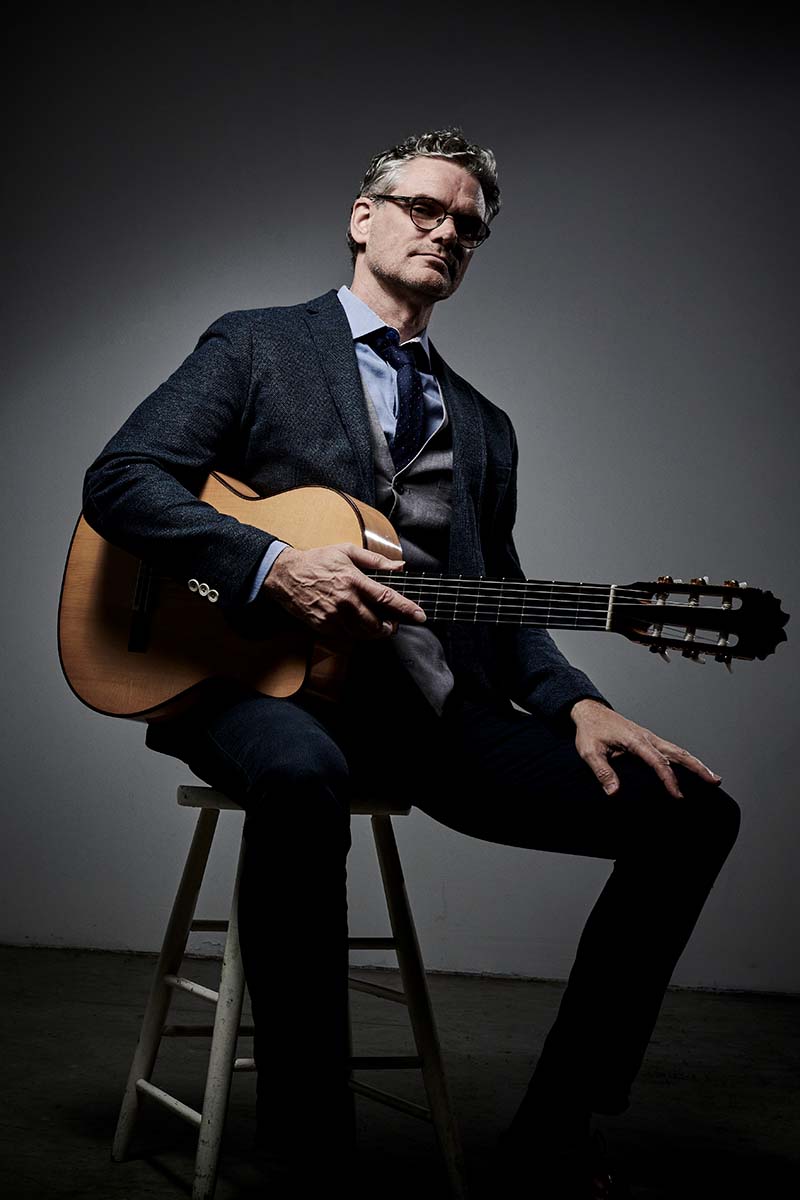 I love the story of you hearing your daughter's 808 Trap music and how you came to incorporate it into your latest album, Libre. Do you ever worry about staying true to your flamenco inspired style?
Well, no. For me, my music has always been a hybrid. I've never been a purist. I come from a family of artists. My uncle is the famous Canadian artist Arnaud Maggs. My cousin was a ballerina with the National Ballet of Canada, then later she was the head of choreography at Cirque du Soleil. My parents were filmmakers. So for me, I always think an artist's job is to learn the rules, then break them and create something new. I love the past but I am interested in the future. I want to find something new. That's what kind of gets to me and wakes me up.
What musician is your dream collaboration?
There are so many people that I love. Lhasa de Sela made this beautiful record called La Llorona. I absolutely love that record and played it non stop for a couple of years and at one point I actually sent a song to her. I said I think we should record it and she didn't quite hear it. But we met and she was just lovely. She said she would get into cabs in Montreal and the cab drivers would say to her, you know who you should work with? Jesse Cook. Sadly she passed away from cancer. It was a terrible loss of a person and a loss of a great, great talent. So my dream collaboration will never happen.
Other than Lhasa, I've always been a Peter Gabriel fan. He was a huge influence on me growing up. I love Tommy Emmanuel; I've had the pleasure of collaborating with him a few times in the past. Vicente Amigo is a great Spanish guitarist who I think is amazing.

Edmonton's newest lifestyle magazine Uncovering 
the best in hidden gems around the city.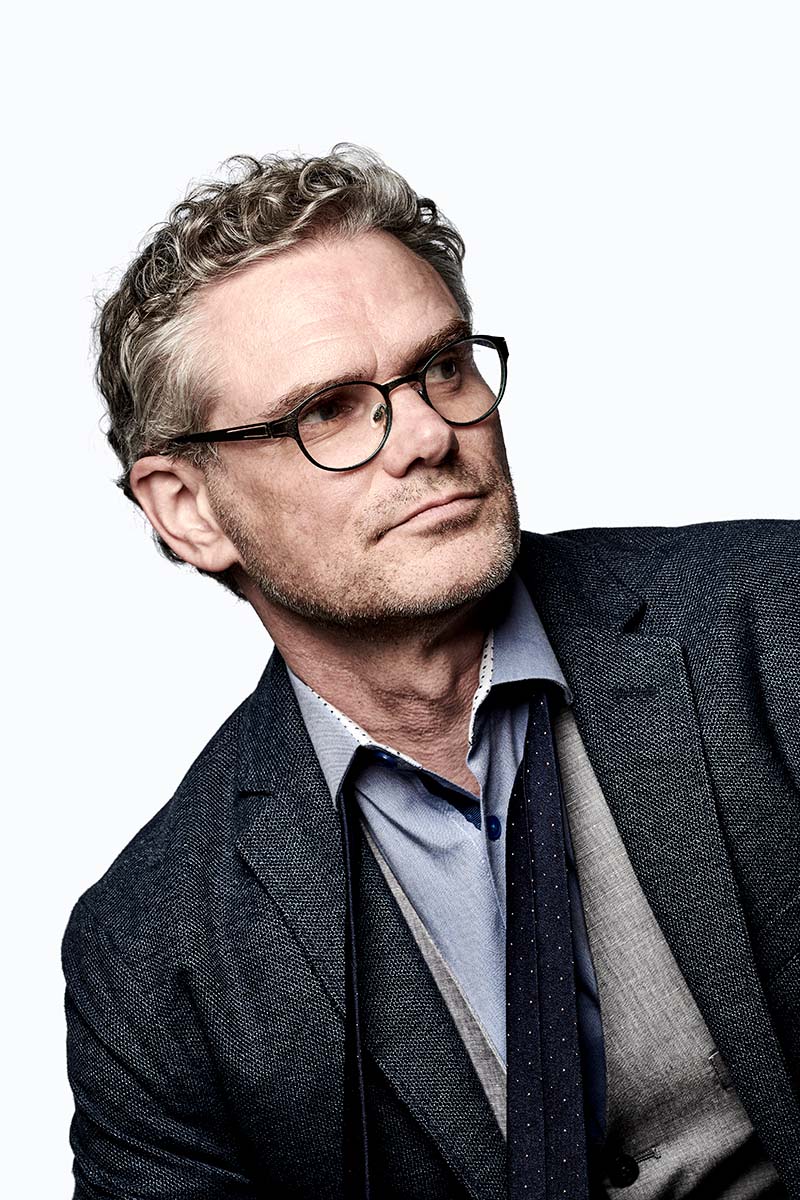 Tell us about your love for video and filmmaking. 
If you look at the last 10 years, you will find that I've produced infinitely more videos plus a TV special than I have music. I've always thought that film, movies in particular, are the ultimate medium because it incorporates music, literature, spoken word and the visual – it's like a moving painting. For me the whole thing is sort of the greatest of all these art forms coming together. I'm really passionate about it. 
Is there a favourite song you have released?
There is one song that has risen above all others. It's called Mario Takes a Walk from my second record in '96. It ended up at the Olympic Games. At one point the Japanese and Russian skaters were both skating to parts of Mario Takes a Walk. If I remember correctly, the Japanese skater won bronze but I felt like I won bronze. 
It also got rewritten into a huge Bollywood hit movie, Dhoom. 
What message do you have for your fans here in Edmonton? 
First of all, I want to thank them for waiting. I was supposed to be in Edmonton 2 years ago.  
With 27 years behind you, what advice would you give to the next generation of young aspiring flamenco guitarists?
When I first started in the music industry, the gatekeepers were the record companies. If you wanted to find an audience, you had to pass through those gates and that meant they decided who got heard and who didn't. 
Then downloading happened and the industry changed dramatically. For the next period in my career, television was the answer. If you're not making music that's heard on mainstream radio, there's really no way for people to discover you.
Now linear TV is sort of coming to its end and I really feel like these days it is algorithms that are really deciding who gets heard and who doesn't.
I think for young artists, they have to realize that the world is constantly changing and you really do have to constantly find ways to connect with your audience. I feel like the algorithm allows audiences to connect with music they would not have heard before. There are all sorts of different types of music you can just explore and rabbit holes you can go down, and I feel like there is something great about that. Because that means whatever you do as an artist, the world is available to you.
I also feel like we as artists have to work constantly to find that audience. And in my case, learning other art forms. Not just playing the guitar. Learning to compose, arrange, record and make videos so I can do it myself. I wouldn't be limited by a lack of a budget. It's like yes we don't have funding but I have sweat equity. I can roll up my sleeves and do it myself. If you're Christina Aguilera, you don't need to worry about that. But if you're kind of off the beaten path, then the ability to create your own work and not have to wait for someone else's approval is very valuable.
What's next?
Slowly the world is opening back up and I am really enjoying it. Twenty-five years of straight touring – after a while you don't always stop and smell the roses. I have to say, going back and playing and being with audiences again is so exhilarating. That's what I'm going to be really enjoying in the next year – getting back to touring and trying to make little videos along the way. 
That's my story. 
Places To Be
See this month's local flavours, products, and services.