Edmonton through the eyes of Ashton Raeyr
Ashton Raeyr, who recently took on the role of Head of Development and Patron Engagement at the Art Gallery of Alberta, has spent his career connecting people to the causes that mean the most to them. A passionate community member himself, he acts as a guide through the stories, organizations, and exciting businesses that make up life in Edmonton through the refreshed lens of having returned from time spent on both Canadian coasts.
Ashton, I noticed you've had the opportunity to spend time across Canada, what brought you away from Edmonton initially?
Originally, I actually grew up in Strathcona County and moved to Edmonton for college. Following that, I moved out east to do my MA at Queens University. After this, I moved to Toronto. I was in Toronto for quite a few years, about five, and then decided to make the move to Vancouver on the west coast and spent about the same amount of time there.
After crossing the country and seeing both sides, what ultimately brought you back to Edmonton? 
Life was great in both Toronto and Vancouver, but ultimately there is such a great community in Edmonton. We'd always come home for the holidays and Edmonton has always felt like home base. When looking ahead, it always seemed like a city where we could plan for the future. Not only that, the city seems like it's in a really cool phase right now so we wanted to be a part of that. I feel like there are a lot of young people coming back and cool businesses opening up. It seems like, despite the challenges of the last few years, it's on the upswing.
You've built quite the career around community-building roles like donor relations. What excites you about these positions?
Not only through school, but also the volunteer work I did as a younger person, my passion was always around community organizing and connecting with people around substantial and meaningful actions to support. As I started to look at roles as I left school, it was exciting to me to engage in work that directly impacts where you live and the people that make up the space around you. You also get the chance to create some incredible social changes in the space around you. I stepped into fundraising first as I've always found it to be an interesting challenge to connect supports and community members with the causes they believe in. I've had the opportunity to work in different realms, like the environmental sector. Also, I've had the opportunity to work with some incredible leaders in that space who work in energy policy and conservation across the country. There's a nexus of inspiring people across Canada doing incredible work and that's kept me inspired and engaged.

Edmonton's newest lifestyle magazine Uncovering 
the best in hidden gems around the city.
What an inspiring space to be in! Walk me through your career since you've returned to the city. I know you recently started a very exciting role with the AGA!
Most recently, before my current role, I was with the YWCA here in Edmonton. Every YWCA in every city has a really cool model where they adapt their programming to fit the most pressing needs of the community. It's all predicated around supporting women, children, and families but it recognizes the gaps in key services. For instance, here in Edmonton, the organization has been around since 1907. It's one of the longest-serving organizations in the city and has been many different things over this time. They've provided housing, it was a gym for some time, and they've focused on mental health resources as one of their core programs. I loved working with them, it was a really rewarding experience. Coming to the present, with my role at the AGA, my official title is Head of Development and Patron Engagement. I get the chance to work with not only our community of supporters and our members, but also to collaborate with sponsors and community activators to support our exhibitions, our programming, and the big events we get to host like our 'Refinery' and our 'Art on the Block' event. All of that falls under my purview. It's been great, I'm really enjoying the role so far.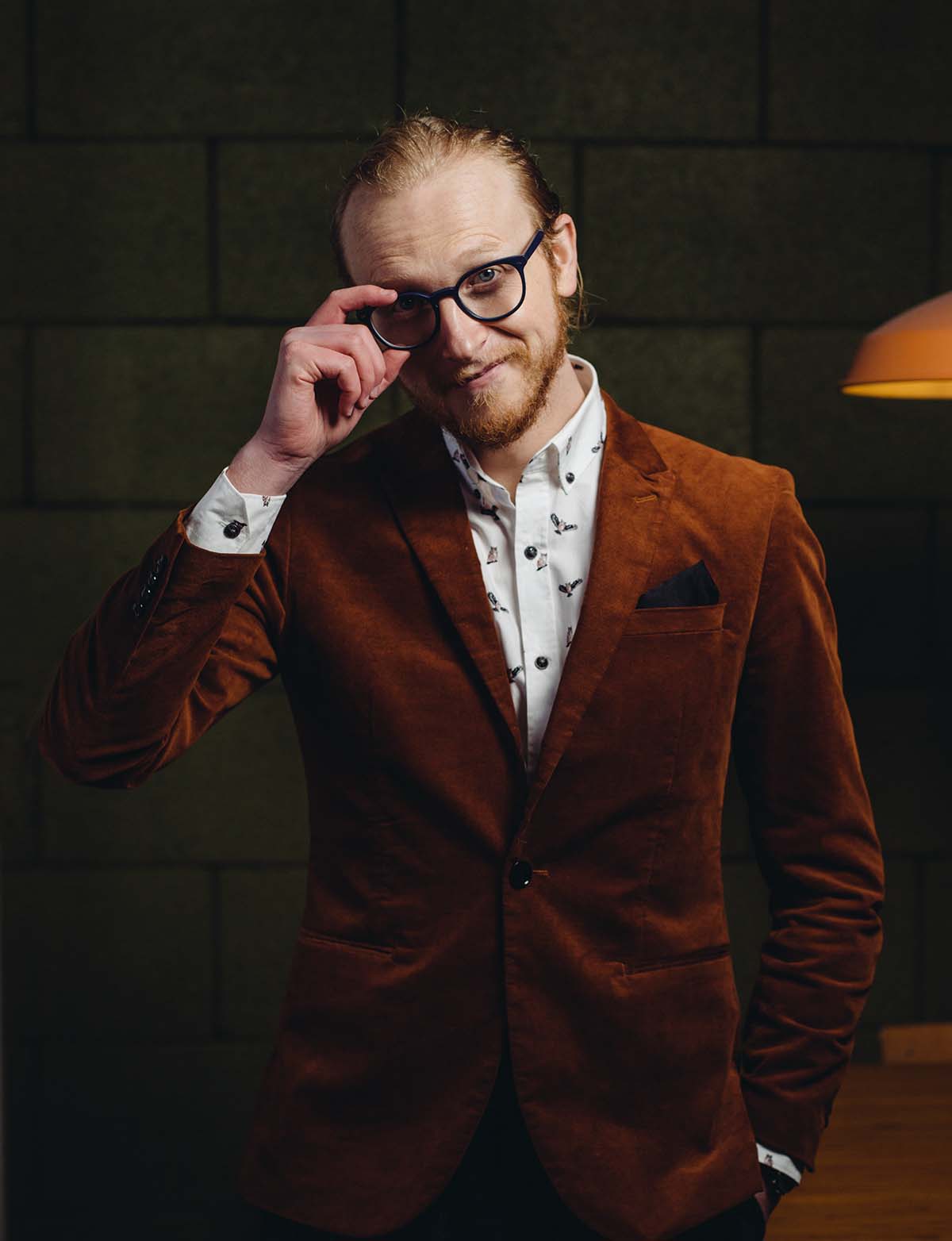 So then, as someone who spends plenty of time at the gallery, what is a favourite exhibition of yours?
I'm going to answer this question with a bit of a plug for the current one that's happening! One of the exhibitions we currently have open is 'Inheritance' which was curated by Wendy Sherman. It's an incredible exhibition by Deanna Bowen, Steven Nunoda, Adrian Stimson, and AA Bronson. It's a really emotionally impactful exhibition that shines a light on some of the deep-rooted actions of racism and bigotry that have formed contemporary Canadian experiences for many different community members. All four of their perspectives are so powerful and so salient to the conversations we're having currently. I would highly recommend it.
Moving away from work now, what do you do when you're not working?
Hiking and getting out are something my partner and I love to do. We love to hop in a kayak and get out to see the water systems and find new places to explore. I also love to try out new restaurants. I love finding a place to try a new craft cocktail or a place with a unique take on cuisine. It's been great to reconnect with some of the great venues downtown and on Whyte Avenue and hit up some of the newer places as well.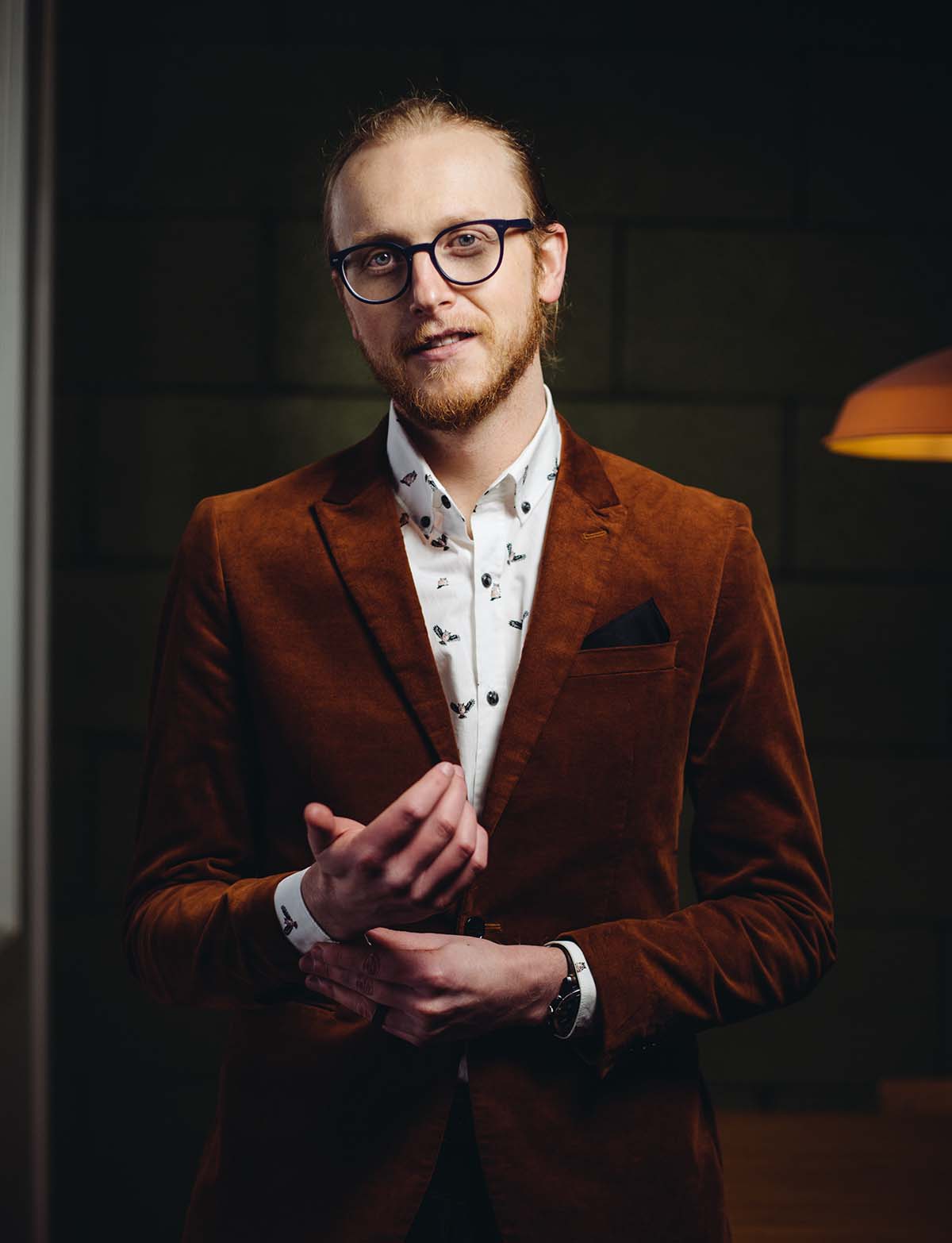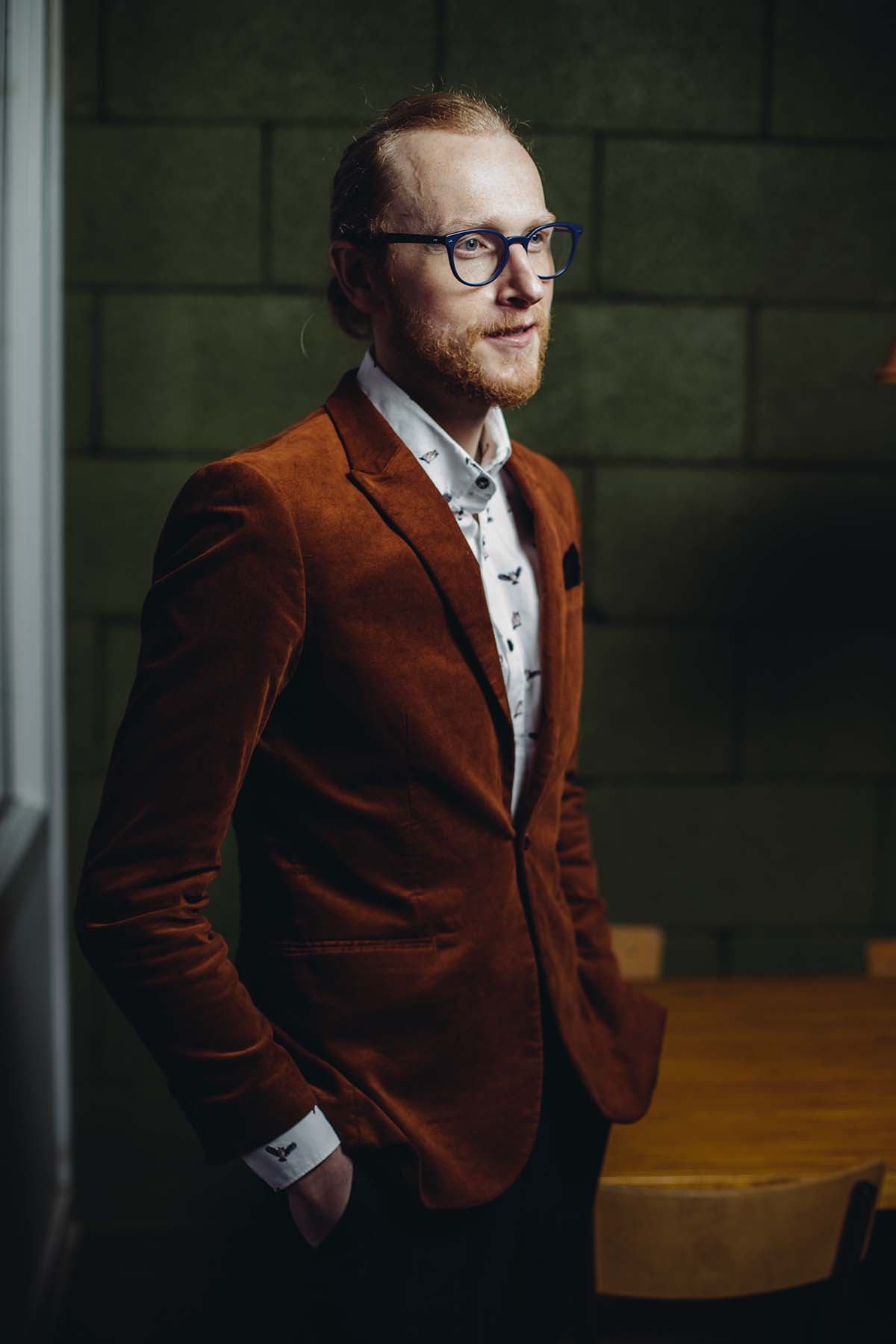 Where would you say you love to spend time in the city?
Venues aside, I live in Beverly Heights. Since coming out here, I'm currently training for a marathon, and one of the things I like to do is just get out and run. I've been finding that the Rundle Park area is one of the underappreciated gems of the entire region. There's so much to do and there are so many incredible trails. As far as venues go, my favourite restaurants are Padmandi and The Lingnan to get a bite to eat on the weekdays, and the brewery scene that has come up in the city is off the chain. And 124th – I feel like every time I'm there, there's something new to explore. It's where new fresh ideas are really popping up. 
With all these amazing recommendations in mind, if someone had just one day in the city, what would you say they absolutely should do?
If you had one day in the city, getting out into downtown and exploring the core of Edmonton, especially on a summer day, there's no end to what you might find. Treat Churchill Square as your jumping-off point to visit, of course, the AGA; but from there you can also see the RAM. Not only that, you could go to the other side of the square and see Milner, which is a world-class library at the heart of our city and then take that stretch up Jasper Avenue and check out all of the incredible restaurants. Taking the opportunity to use your feet to explore the city organically in the core of Edmonton gives you a great sense of what the city has to offer. Treat the river as your ribbon through the city.
As someone who is very community-centered, what causes are you passionate about within the city?
There are a few that really stand out. Right now as a community, we are coming out with a scenario that none of us could have envisioned. I don't think we've begun to unpack the true impact. The mental health crisis we are facing and that we will have to spend years building back from, is a very real element of this pandemic. To plug my favourite one for sure, the YWCA is doing amazing work making mental health resources available. CASA is another incredible organization at the ground level supporting people where they need mental healthcare. Connections for younger people are important as well; us older folk have found a way around it, but the younger people have spent important formative years of their lives not seeing friends, not being able to connect with people, and not being able to go to programming, take lessons, or learn new skills. It's been a real interruption, so I think programming that is supporting young people with their mental health and their learning is really important. I love iHuman here in the community. They provide a space for creative expression and learning for young people in our community and they're providing it at a vital time.
To wrap things up, who would you love to plug in the community? What artists or creators are you loving?
Celeigh Cardinal – Musician
Martin Kerr – Musician
David Garneau – recently created the 400 paintings of the Tawatinâ Bridge
Shaun Semple (Daelen Forge) – Local blacksmith
2 Crees in a Pod –  podcast 
Always love to see what's coming from the Edmonton Art Club!
Places To Be
See this month's local flavours, products, and services.